While the world looks to battery-sourced electricity as a sustainable alternative to fossil fuel, it might be overlooking the one renewable energy that is available in abundance and all year round: the sun.
Lightyear is a car company that is spearheading a range of vehicles powered solely by solar energy with long range solar electric vehicles designed to be grid independent and driven anywhere. Its unique vehicle architecture and technology have been developed with high efficiency in mind, allowing its marque model Lightyear One to consume only 83 Wh/km — two to three times less energy than any other electric vehicle on the market today.
This results in an exceptional range of 725 km (WLTP) with the lowest emissions, the lowest charging frequency and 7,000 to 20,000 kilometres of free, effortless and clean solar range every year. This means it can be literally driven for months without charging for the cleanest and most convenient drive you're about to experience.
Minimise energy use, maximise solar yield
By following not convention, but the law of physics, Lightyear One gets the most out of every ray of sunlight and every joule. Its energy use of only 83 wh per kilometre enables it to reach a range of 725 kilometres. With its 5 sqaure metres of of solar panels charging up to 70 kilometres of range per day, there is no need to charge on a daily basis; the car does it itself. Comprising solar cells encased in safety glass, the sturdy solar roof and hood live up to rigorous auto industry regulations.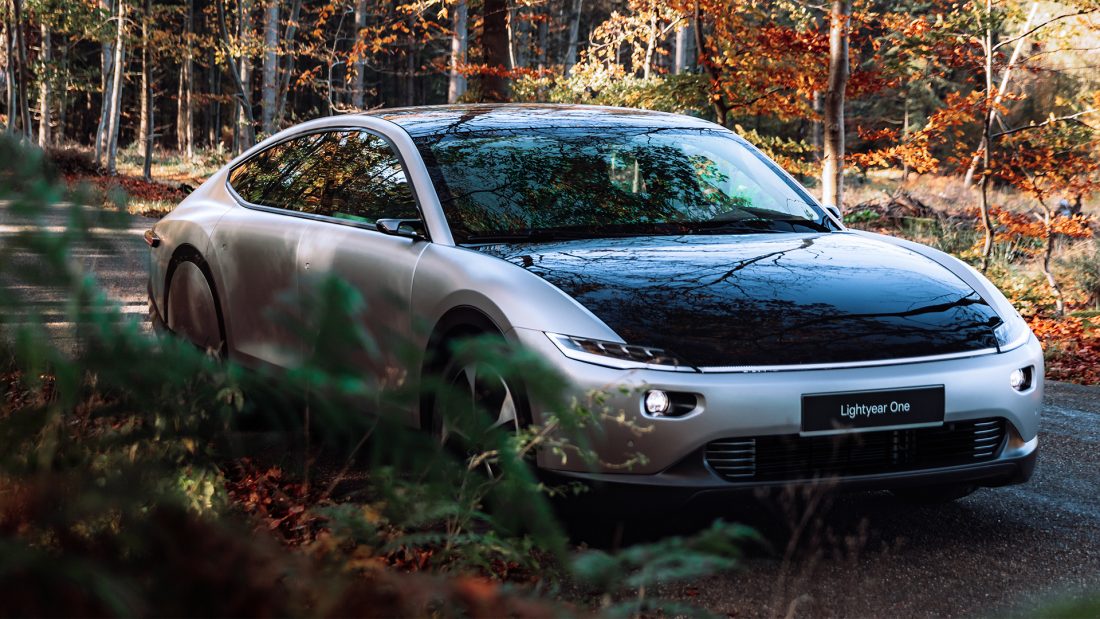 Aerodynamic 5-seater
The Lightyear One is designed as a 5-seater, comfortably seating two adults in the front and three in the back, including a 780 litre storage space. Its design allows it to attain a record-breaking drag coefficient of less than 0.20.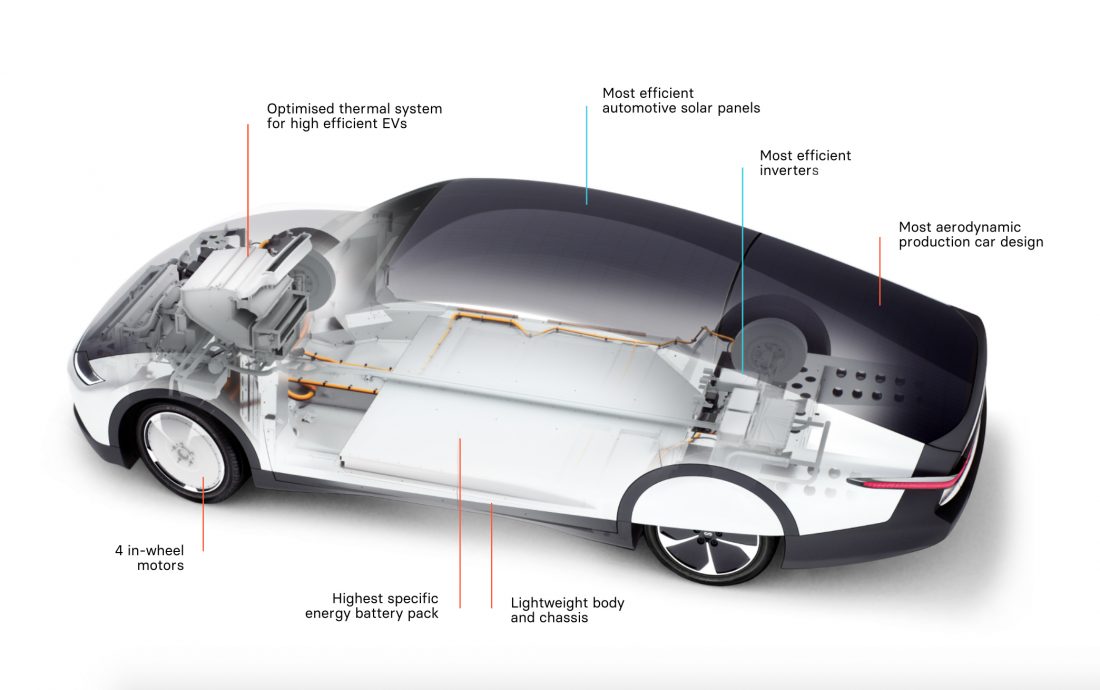 With four independently controlled in-wheel motors and 97% efficient drivetrain, we achieved a weighted WLTP cycle efficiency of 91% and a total peak vehicle torque of 1920 Nm. Efficiently integrating the latest technologies, it also captures and re-uses any residual heat to maintain its critical components at their optimal temperature with minimum energy loss.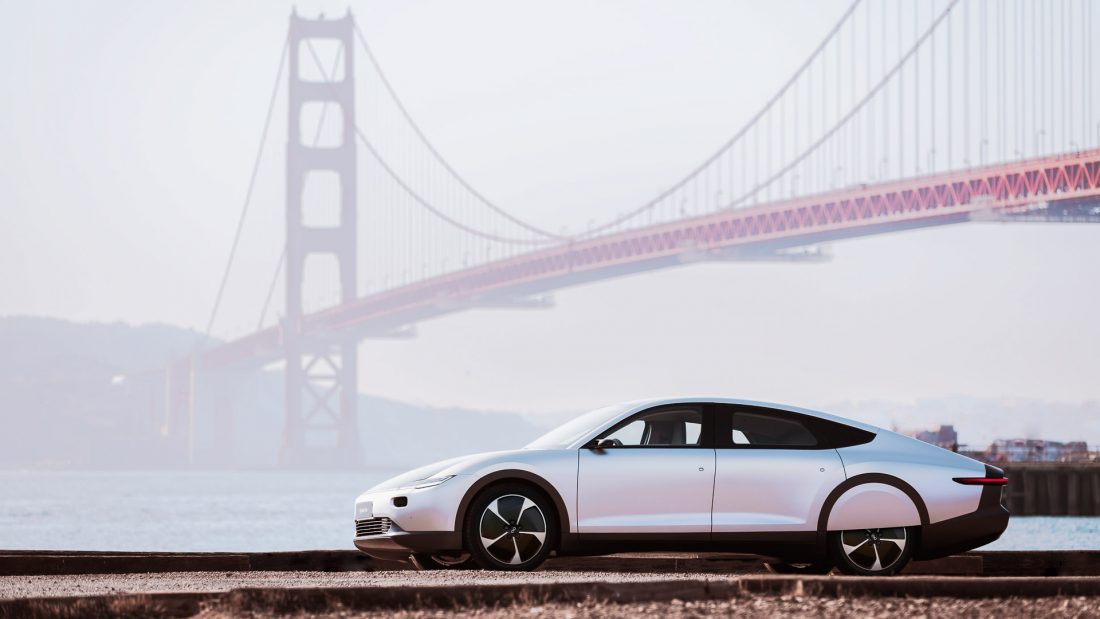 Designed for independence
Having started from scratch, Lightyear One is engineered like no other car. This allows you to have a truly convenient and clean journey. Lightyear One has four independent in-wheel motors providing power when and where it is needed. The motors deliver improved traction control and maximise energy efficiency on all types of surfaces. It is a cruiser, built to go the distance in any environment.
Learn more at the official Lightyear website here.
(Photos: Lightyear)