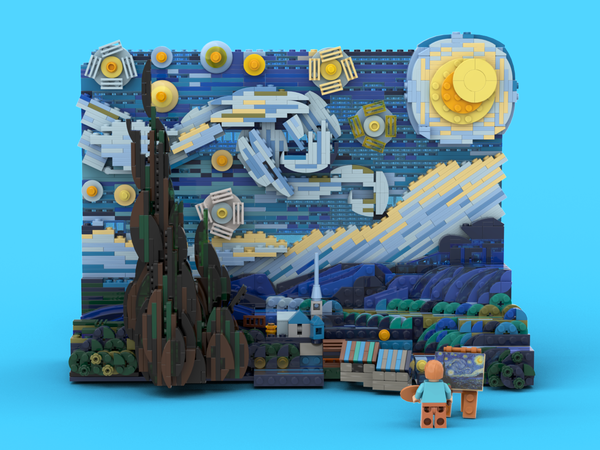 If you an art enthusiast who has always admired Vincent Van Gogh's iconic 1889 masterpiece Starry Night, but never had the confidence to brandish a brush and reproduce it, soon you can put your puzzle-solving and building skills to the test by recreating it out of LEGO pieces instead.
If you're wondering how, well, the 3D set based on this famous Impressionist painting just passed the 10,000-vote mark on LEGO's "Ideas" platform. This means that it's backed with enough support to get the concept approved for production.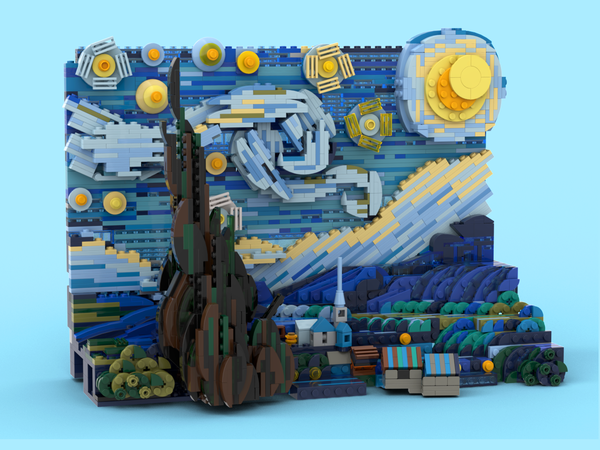 Consisting of 1,552 pieces to imitate the rustic brushwork of the painting, user legotruman has produced a mockup visualising how the LEGO version of Starry Night will turn out. The set also comes with a LEGO mini figure of the Dutch artist, decorated to look just like Van Gogh in his final self-portrait. The mini figure also comes equipped with a paintbrush, easel, and a downsized reproduction of Starry Night.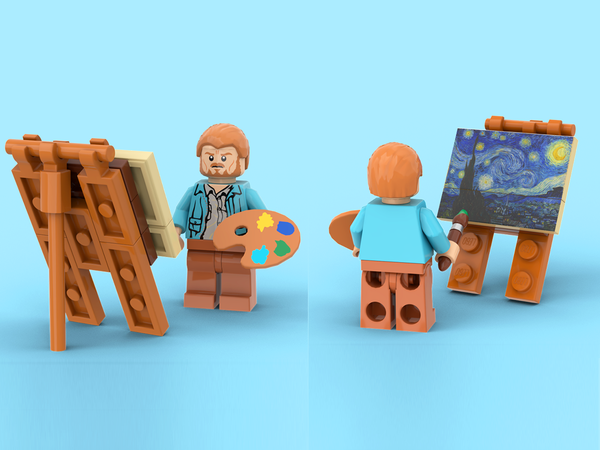 While we have yet to hear details on the set's release date, there's no doubt that both art lovers and LEGO builders won't have to wait very long until they can get their hands on it, considering the popularity of Starry Night.
Photos: legotruman / LEGO Ideas