It all lies in the definition.
View this post on Instagram
Following Forbes' announcement last year that Kylie Jenner would soon overtake Facebook founder Mark Zuckerberg as the youngest self-made billionaire, she has officially achieved the feat two days ago. But ever since her claim to the title was put out there, there has been debate on whether the social media superstar is truly 'self-made'.
After all, a sizable amount of her income – an estimated $330 million – is attributed to her role in the hit reality TV show, Keeping Up with the Kardashians, which is based on the lives of the Kardashian-Jenner clan. Surely, being born into a rich and famous family doesn't fit the term? Well, Forbes has since justified its grounds. It all lies in the definition.
Forbes' definition of self-made is "someone who built a company or established a fortune on her own, rather than inheriting some or all of it". This still leaves a very broad understanding of the term, Forbes acknowledges, a matter it has attempted to clarify with a scale system from 1 to 10. Based on the scale, an individual who inherited everything scores a 1, while an individual who came from a poor background and experienced substantial hardships scores a 10.
Kylie is ranked at 7, with the following label: "self-made who got a head start from wealthy parents and moneyed background". By comparison, Oprah Winfrey, who scores a 10, is described as "self-made who not only grew up poor, but also overcame significant obstacles".
If you remain unconvinced, we take a closer look at both her inborn advantages and personal ventures for your better judgement.
Born with a silver spoon?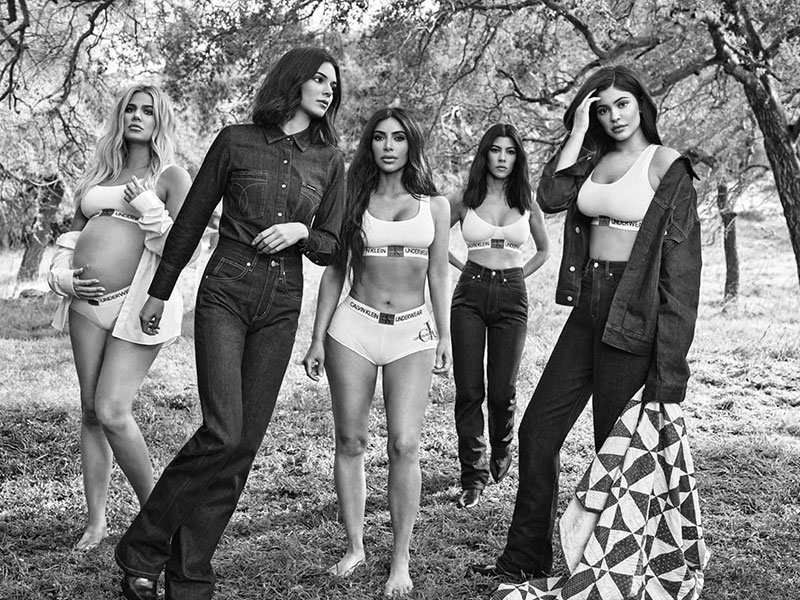 As aforementioned, Kylie had a headstart to the money-making game from the KUWTK series. She was only 10 when she appeared in season one, and now season 16 is set to premiere on E! at the end of the month. The first 14 seasons had earned the family $80 million, while a renewal deal in 2017 to take the show through 2020 amounted to $100 million. Momager Kris Jenner, who reportedly earns a 10% cut from all her daughter's deals, said the family splits the sum equally.
Yes, she was born into the spotlight, but the youngest member of the family was a hit in her own right too. The evidence: E! signed a deal for her own eight-episode spin-off, Life of Kylie in 2017.
With all that TV star fame, it's no surprise she has one of the highest followings across Instagram, Snapchat and Twitter. Though she still trails behind her older half-sister Kim (who was the undisputed queen of the clan until recent years) at 128 million followers to 130 million on Instagram, she allegedly earns more than the latter from endorsement posts on the platform. According to Hopper's Instagram Rich List, she makes $1 million for a single post. Consider all her past endorsements for Puma, Fashion Nova and Adidas and you'll have an idea of the sum.
Nevertheless, all of the above combined doesn't even measure up to the salary she gets from her own businesses.
The larger chunk of the pie
At the time of prediction last year, Kylie's beauty brand, Kylie Cosmetics, was estimated to be worth $630 million. In November, she made an exclusive deal with beauty retailer, Ulta, rolling the brand's coveted $29 lip kits in over 1,000 of its stores. Over the next six weeks, with the marketing boost of her meet-and-greets, she successfully made a $54.95 million total in Ulta sales, Oppenheimer estimates.
Her decision to partner with Ulta also led to a 9 percent climb in revenue to an estimated $360 million in 2018. That leaves the company at an estimated worth of $900 million, conservatively speaking. More impressively, she owns all of it.
"It's the power of social media," she told Forbes, referring to how she uses the platform to announce product launches and tutorials. "I had such a strong reach before I was able to start anything."
View this post on Instagram
Social media definitely has a big role to play, but her empire's small overhead is another defining factor too. There are only seven full-time and five part-time employees running the company, whilst manufacturing and packaging is outsourced to Seed Beauty, a California-based private-label producer.
On top of cosmetics, she also co-founded a clothing line with her sister, Kendall. No brownie points for guessing the name: Kendall + Kylie. Plus, she has her own app and merch website, The Kylie Shop.
So, all things considered, is Kylie Jenner really the world's youngest self-made billionaire? Sorry haters, we have got to give it to her.