In conjunction with our upcoming Malaysia Day, we spoke to Malaysian photographers Daniel Adams and Fitri Jalil on showcasing their works at the KL20X20 exhibition, and how they translate today's Kuala Lumpur through their camera lens. 
What is Kuala Lumpur? What is its people?
This is what the KL20X20 photography project wishes to highlight, by celebrating the inhabitants and achievements in Kuala Lumpur over the last couple of decades. From now until the 20th of September, the KL20X20 exhibition features 18 photographers and how they perceive the Kuala Lumpur of today.
We got the chance to speak to two of the participating photographers: Fitri Jalil and Daniel Adams, on their participation of the exhibition, and how their projects reflect today's Kuala Lumpur.
Meet Daniel Adams and Fitri Jalil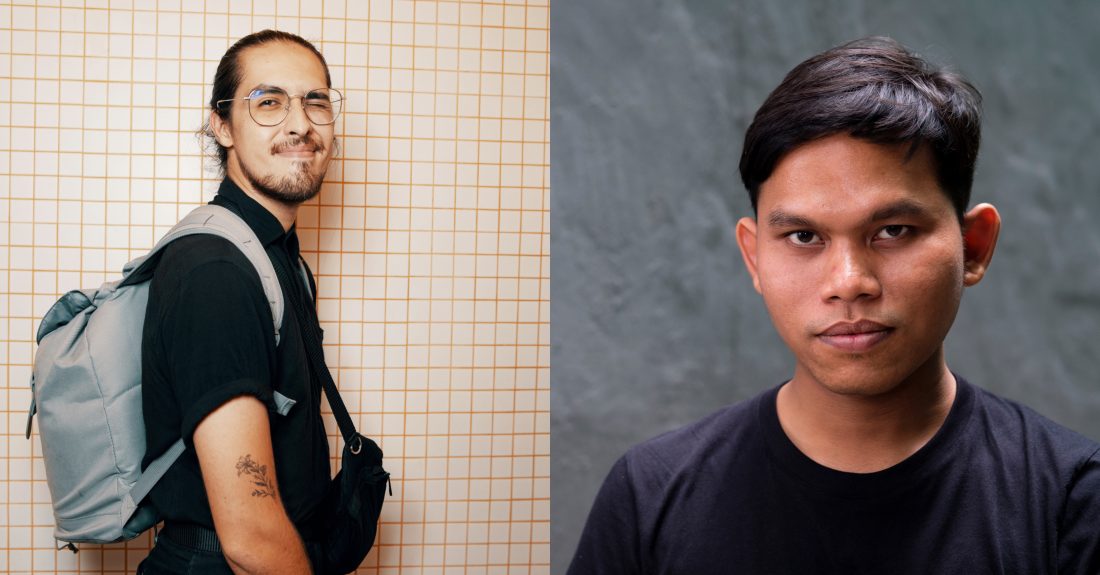 Both Fitri and Daniel joined KL20X20 after seeing an Open Call for submissions via social media. Fitri's series, 'The Malay' raises the question about what it means to be Malay, and the identity crises that surround it, while Daniel focuses on 20 local artists spanning various disciplines in hopes to bring more recognition to the Malaysian creatives.
On one hand, Fitri submitted his works not only to continue developing his passion in photography, but also join the ranks of other photographers whom he respects and admires, such as Jack Yong and Mark Morris. This marks a significant milestone for him, since this is his first official public exhibition.
"I felt like this was something I needed to document – The Malay identity."
"I am able to deliver my message to a larger audience at KL20X20," Fitri says with a smile. "Before this I had no platform, and was only featured in photobooks. This exhibition is the first time I'm able to show a solid body of work of what I have currently developed."
Daniel, on the other hand, is a full-time photographer who relies on commercial projects for a living, and uses his personal works to allow him to diversify and grow as an artist. If there is an opportunity for him to present his personal projects, he'll surely take it on.
"It's [KL20X20] a cool platform to allow photographers to showcase our work and what we want to do," Daniel expresses. "It's also great because it also has a free theme centred around KL, without restrictions. So it's really nice to see a platform where there are so many different types of photography and so many different elements put together."
While photography has been a part of Daniel's life since the age of 14, and he has been cultivating his skill throughout the years, Aircraft Maintenance graduate Fitri only started his photography journey in 2014.
Debunking what it means to be Malay 

Fitri Jalil began taking photographs more seriously when the airline company he works for as an aircraft mechanic sent him to Algeria. During his 2 month stay when he celebrated Puasa and Hari Raya, he noticed that a local friend and her family didn't dress the same way Malaysians do during the holidays.
"When we celebrate Raya in Malaysia, most of us wear traditional attire such as baju melayu or baju kurung, but over there, they didn't want to be Arab, they want to be like the French," Fitri says. "This made me look back and remember how Malaysia was colonised by the British, and it eventually made some Malays want to try to be more British. I felt like this was something I needed to document – The Malay identity."
To Fitri, he didn't want the Malaysian Malays to cast aside their culture the same way French colonisation had affected the Algerians that he met. And he chose photography to deliver his message, believing it to be a strong medium for today's generation who are often fast-paced and lack a long attention span. This was when The Malay series was born.
When you place the works from the two artists side-by-side, you immediately notice the stark contrast in styles. Daniel's highly conceptual, stylised, and surrealistic work is a visual feast of bold colours, while Fitri's straightforward portraits are all about capturing the essence of reality.
Groundbreaking creatives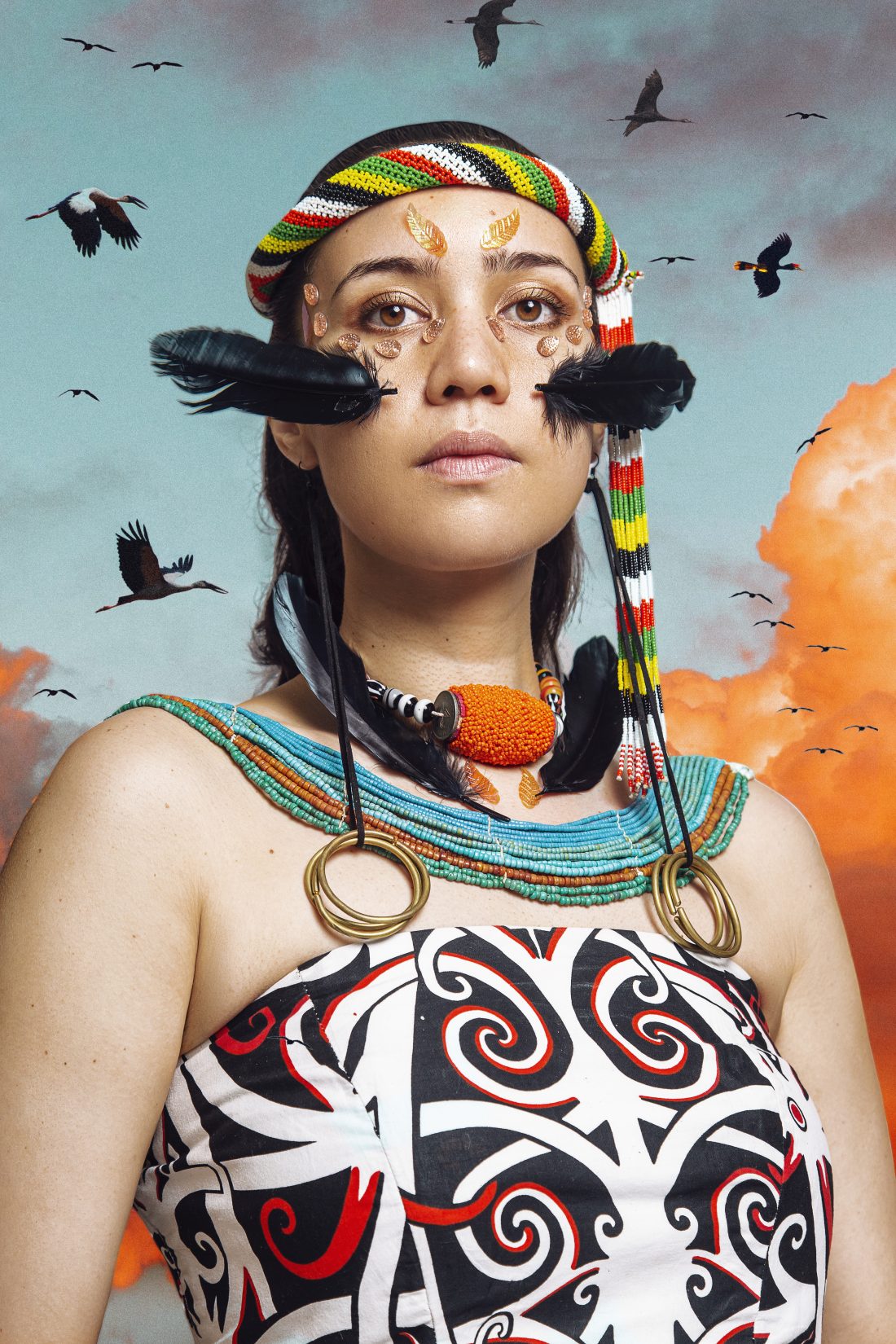 An Illuminated Road details 20 Malaysian creatives that have not only inspired Daniel, but are also individuals who are paving the way for the next generation of creatives. To him, these Malaysians are breaking down barriers, pushing boundaries, while incorporating traditional Malaysian elements into their work. Each creative is quintessentially Malaysian, while also redefining the way that Malaysian arts are seen or done.
"Take Alena Murang, for example. She's an incredible singer, musician, and dancer who also focuses a lot on her Sarawakian culture," Daniel explains. "She brings in all these beautiful songs that are dying out and she's modernising them slightly. She wants to bring about this idea that these traditional songs, or heritage-orientated songs can be made into contemporary music, and don't have to be limited to being categorised as world music."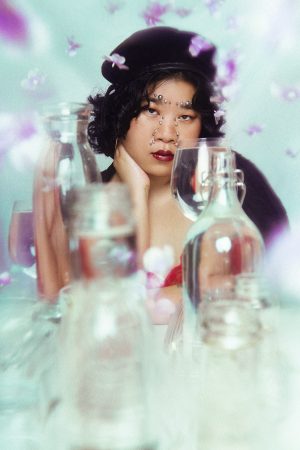 It's no secret in the local art scene that creatives in Malaysia are not held in regard the same way other international artists are. Censorship, cultural and traditional limitations, lack of education, and a slow appreciation are some of the struggles Malaysian artists have to navigate. An Illuminated Road looks to focus on these artists and give them the recognition they deserve – not just for their works, but also for what they stand for. This comes as unsurprising from an artist like Daniel, who is also known for using photography as a medium to speak up on today's social issues.
"I think it's really important because a lot of people with massive platforms don't speak up about these issues, even though they're the ones with a huge following and influence," Daniel points out passionately. "But they're not doing it. A lot of the people I photographed do speak up about important issues that aren't discussed enough in Malaysia, such as female sexuality, the LGBTQ community, transgender rights, female empowerment, and body issues. This is one of the main reasons I started this project."
Expression in a conservative environment
Artists are some of the biggest targets for criticism and negative feedback. While their philosophies and messages can be powerful, not everyone is willing to accept their expression – especially in a more conservative country. And not every artist is willing to break the mould and get involved in controversial topics or sensitive discussions. This evidently cannot be said for Daniel and Fitri.
"I want to create dialogue," Fitri explains. "I realise Malays prefer to think about the little things, such as pegang anjing terus masuk neraka, but they don't want to talk about isu-isu berat. I want to say: 'Don't think about these things anymore, we are living in 2020. We should move forward. Malays have a lot of potential, but they put these limits on themselves that prevent them from moving further."
Fitri compares today's Malays to the ones from the '60s and '70s, who didn't grip so tightly onto rules and regulations that are now often seen as sinful, and instead dressed them up as being faithful to Islamic practises.
"The religious people back then were – not so much liberal – but they had more depth," he continues. "I'm not suggesting Malays to get drunk or whatever but I want us to move forward from the little things. There are bigger issues and we can strive to the top."
"The important part is how I put out work that acts as a sort of educational platform for people."
Daniel is especially no stranger to criticism, who has brought up social issues that are deemed sensitive in Malaysia – such as homosexuality and transgender rights – and has faced some rather unpleasant feedbacks for it.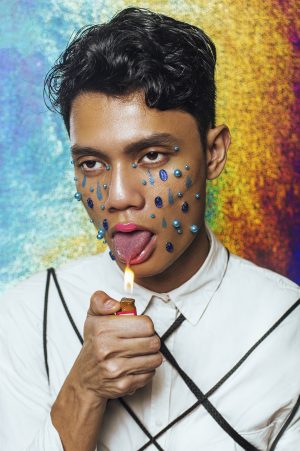 "When I came back to Malaysia after studying in the UK, I had a lot of people telling me: 'Don't make work on LGBTQ it's so sensitive and you're going to offend people," Daniel recalls. "After a while I just thought – shut up. It's irritating to hear because all these minority groups are really misrepresented in the country. There really shouldn't be any limitations to who you want to be. While it makes sense to have certain laws, being discriminated for loving someone of the same sex or wanting to change your gender – I don't understand how that affects anyone else."
Daniel also emphasises on the importance of creating discussions – regardless of whether they are good or bad, and using them as a tool to educate Malaysians on social issues. Throughout the years, he's had to develop a thicker skin to withstand the negativity, and learnt how to turn reaction into action.
"I might get a few negative comments or bad feedback, but it's okay because I take them into consideration and I move forward on my project," Daniel says. "Through some of the arguments you see online, you're able to pinpoint different perspectives and why some people have them. So I also educate myself on how these perspectives came about and why people have them. The important part is how I put out work that acts as a sort of educational platform for people."
To see more from Daniel and Fitri, follow the photographers on Instagram @danieladamsphotography and @_fitrijalil_, or visit their websites at fitrijalil.com and danieladamsphotography.work. For more information on KL20X20, visit the official website here.
Photographs from this exhibition were printed using the Canon imagePROGRAF PRO-500 professional photo printer and Canon Arizona 460 GT flatbed printer.