Good food and good company make breaking fast even more festive than what it already is at these places.
Ramadan is the holiest month for Muslims. It marks the end to a month's long journey of prayer, fasting, abstinence and increased devotion. It has also become a Malaysian tradition for everyone to come together in savouring the Ramadan feasts during the breaking of fast, Muslim or not.
What can be better than a sumptuous buffet spread or tantalising special menus that guarantee something for everyone during this month. We have rounded up a list of places in Klang Valley to buka puasa with your family and friends.
Latest Recipe, Le Méridien Kuala Lumpur
Chef Budiman and his skilled culinary team at Latest Recipe have prepared a gastronomic fest this year with their 'Citarasa Harmoni' experience. Join in the festivities with your family and friends to enjoy the elaborate spread of quintessential Malay delights. Savour the chef's signature Briyani Ayam, Berbiri Panggang dengan Rempah Al Kausar, Sos Asli dan Sos Barak and much more.
Citarasa Harmoni's early bird offer is priced at RM128nett per adult and RM64nett per child below the age of 12. Marriott Bonvoy members enjoy a special price of RM115.20nett per adult and RM57.60nett per child.  W dining.lemeridienkualalumpur.com
Latest Recipe, Le Méridien Putrajaya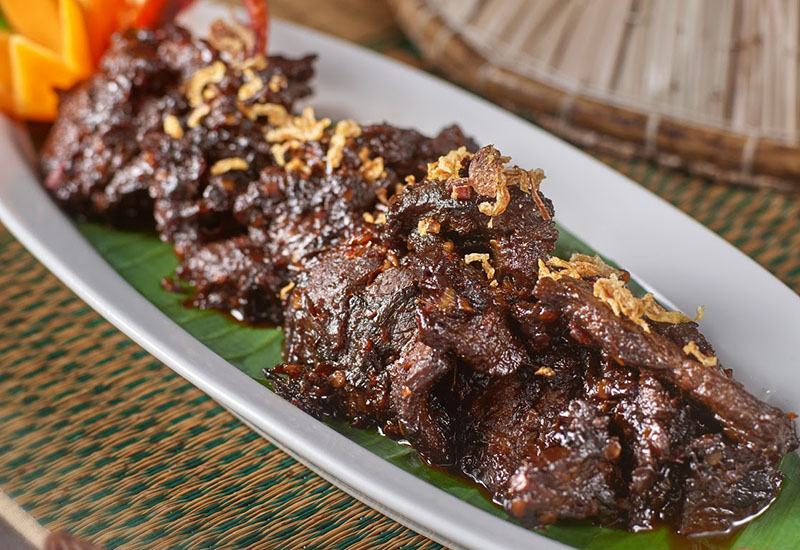 The hotel's all-day dining restaurant Latest Recipe promises a vibrant twist to your Ramadan fare. Their 'Destinasi Rasa' dining experience put forth by Chef Khairulnizam is bound to take you on an enriching culinary journey. He has given a fresh take to age-old authentic Malay recipes. Be sure to relish in his signature Daging Dengdeng which is his grandmother's secret recipe.
Destinasi Rasa's early bird offer is priced at RM120nett per adult and RM60nett per child until the 5th of May 2019. Marriott Bonvoy members enjoy a special price of RM108nett per adult and RM54nett per child. W mariott.com
The Living Room, The Westin Kuala Lumpur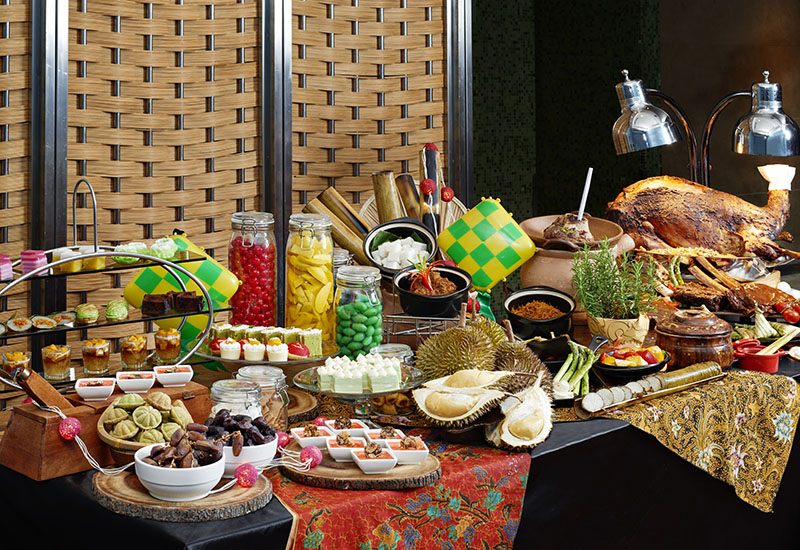 Located right in the middle of Kuala Lumpur's bustling Golden Triangle, The Westin Kuala Lumpur's buffet at The Living Room is just the place to dine in for city dwellers. Their 'Makan Bagus-Bagus Lah!' offers wholesome flavours made from the freshest produce. Bring your loved ones along to enjoy the delectable spread of Malaysian kampung favourites such as Chef Halim's signature beef soup during this special month.
Makan Bagus-Bagus Lah!'s early bird offer is priced at RM108nett per adult and RM54nett per child below 12 years. Marriott Bonvoy members can enjoy a special price of RM97.20nett per adult and RM48.60nett per child. W thewestinkualalumpur.com
TEMPTationS, Renaissance Kuala Lumpur Hotel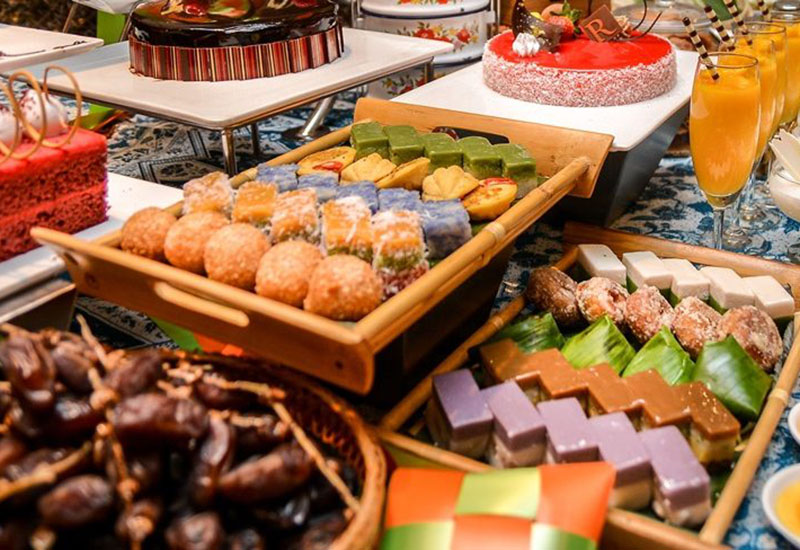 Those who enjoy a lively buffet will enjoy the signature all-day-dining at TEMPTationS. Dining experiences here gets a touch of drama from the theatrical live cooking stations set up just for Ramadan. The promotion 'Sajian Aneka Rasa' offers traditional Malay fares including Executive Chef Supi's signature Sup Tulang Rawan, traditional Gulai Kawah Kambing, Kampung-style Whole Roasted Lamb and more.
Sajian Aneka Rasa's early bird offer is priced at RM99nett per adult and RM49.50nett per child below 12 years. Marriott Bonvoy members enjoy a special price of RM89.10nett per adult and RM44.55nett per child. W renaissance-hotels.marriott.com
Flock, W Kuala Lumpur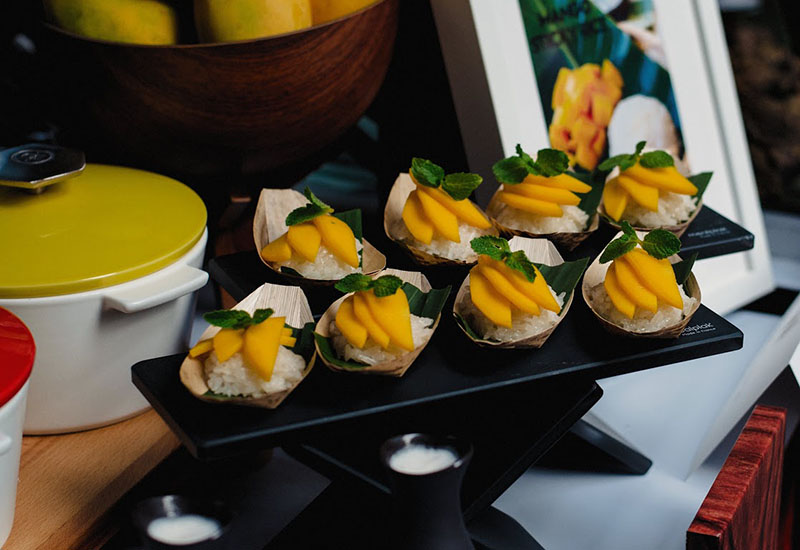 Don't feel like thronging through the crowd in your neighbourhood Ramadan bazaar? Drop by here where the hotel's all-day-dining venue gets transformed to a bustling Ramadan bazaar nicknamed 'Bazaar Malam' during this fasting season. Enjoy the bold aromas and energetic cooking stalls that brings out street flavours in style. Indulge in some of the popular delights like Mango Sticky Rice, Signature Roasted Lamb and Chicken.
Bazaar Malam's early bird offer is priced at RM178nett per adult. Marriott Bonvoy members enjoy a special price of RM160.20nett per adult. W marriott.com
The Astor Room, The St. Regis Kuala Lumpur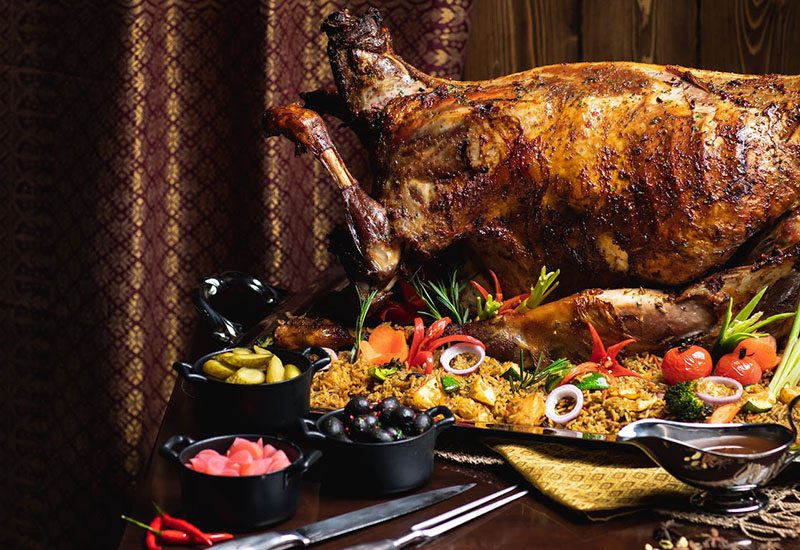 The Astor Room is presenting some of the best of Malay heritage cuisine in an elegant setting this Ramadan month. Embark on a gastronomical journey through Malaysia with their fascinating array of heirloom recipes. Chef de Cuisine, Norazizi Taslim and Malay Banquet Chef, Mohd Ridzwan is cooking up a storm with decadent delights ranging from 'Mambau' Smoked Lamb with Bird's Eye Chilli, and 'Batu Pahat' Basmati Moghul Gam Biryani. Timeless Malaysian classic dishes like rendang will also be part of the spread.
Barakat & Syukur is priced at RM242nett per adult and RM125nett per child below 12 years. Marriott Bonvoy members enjoy a special price of RM218nett per adult and RM113nett per child. W marriott.com
See also: Marriott Bonvoy gives twice as much in its first global promotion
JP Teres, Grand Hyatt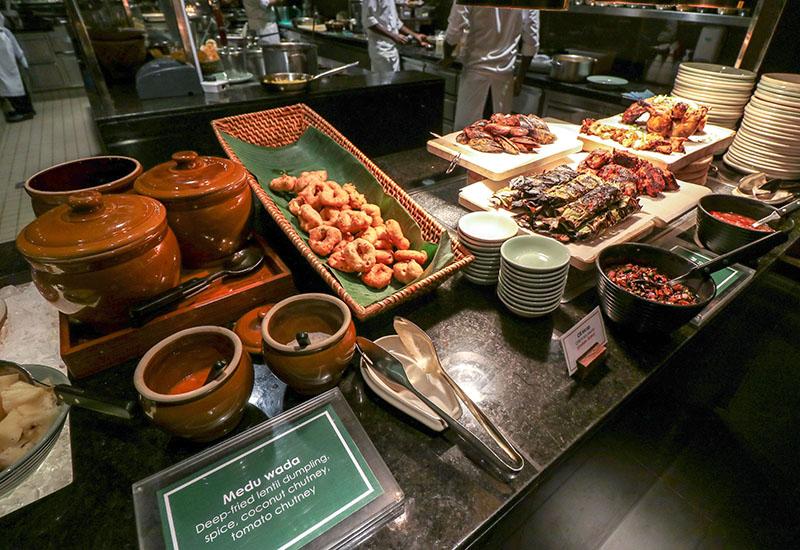 Grand Hyatt has truly gone grand with more than 150 dishes of Malay, Indian and Chinese selections for their Ramadan buffet. The set-up spans from indoor to the outdoor dining area of JP Teres. There are more than 20 live-cooking and buffet stations including slow-cooked Kambing Golek carving station, tandoori station, Nasi Kandar station, Middle East specials, and even a Chinese roasted duck pancake station! Dessert lovers will be in seventh heaven as they indulge in over 30 mouth-watering desserts available there!
JP Teres' early bird offer is priced at RM158nett per adult and RM79nett per child until May 31. W hyatt.com
Kwee Zeen, Sofitel Kuala Lumpur Damansara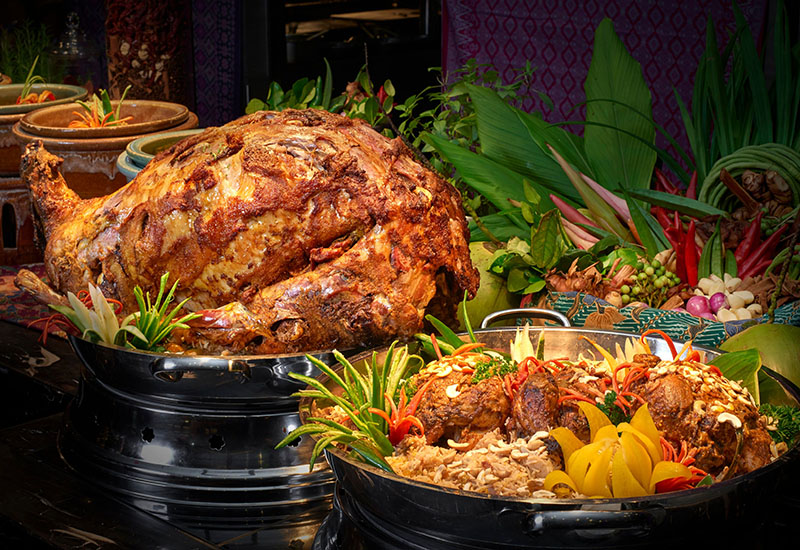 The French luxury hotel brand has collaborated with Chef Datuk Chef Haji Ismail Ahmad to create a feast of the very best of traditional Malay cuisine. Dig into classics like Pecal, Lawar Jantung, Ayam Percik Kelantan, Daging Salai Masak Lemak Cili Padi and more. Don't feel like enjoying a Malay spread? Worry not, as the buffet also features more than 180 delightful dishes comprising a mix of Chinese, Indian, Japanese and Western favourites.
From now till 30 April 2019, there will be early bird voucher available for sale priced at RM158.00nett per adult and RM79.00nett per child. W sofitel.accorhotels.com
ATAS Modern Malaysian Eatery, The 
RuMa Hotel and Residences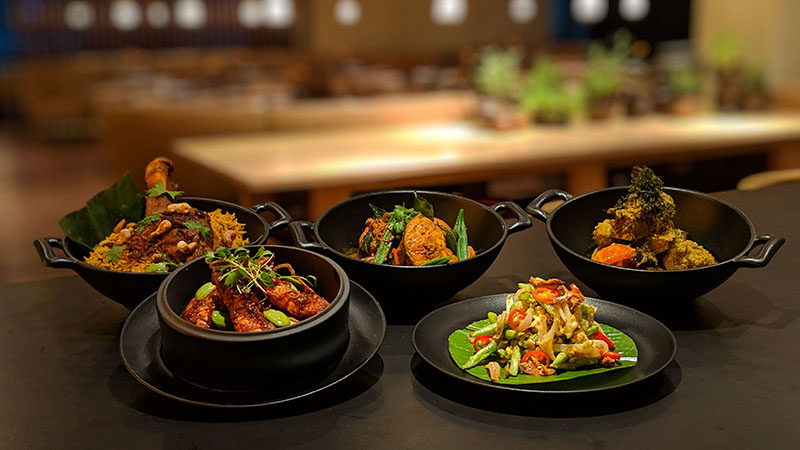 Taking a road trip through Peninsular Malaysia to savour local delights is not always feasible, but you don't have to miss out on the local fare this Ramadan. ATAS Modern Malaysian Eatery is ready to take you on a journey through the peninsular to rediscover classic and nostalgic flavours. The semi-buffet style will be offering a delightful blend of traditional dishes such as udang sambal petai, daging salai masak lemak, and kari ikan with bendi accompanied by a selection of five rice dishes including nasi minyak, nasi biryani, nasi tomato and more.
Hidangan Tradisi ATAS will be available from May 5th to June 3rd and is priced at RM168nett per person. Guests who make reservations before April 30th can enjoy 15% savings when they book. W theruma.com
Mosaic, Mandarin Oriental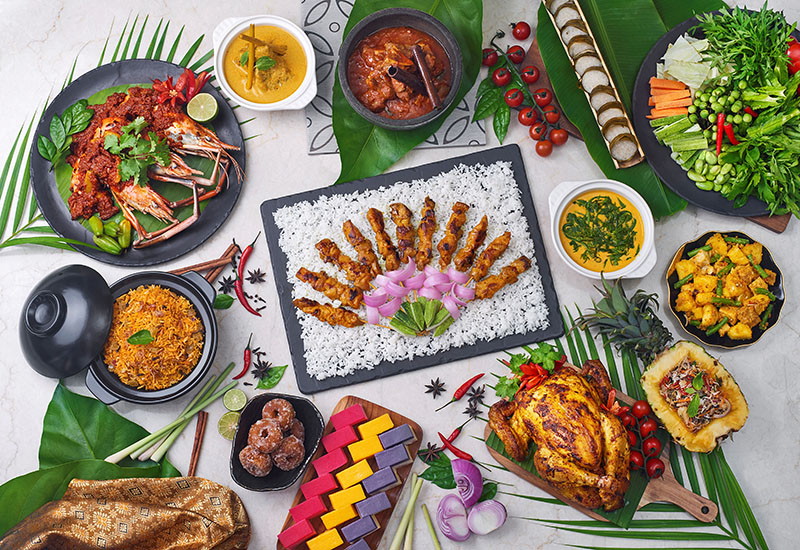 If you are curious on how the Malaysian royals dine, head to Mosaic. This Ramadan, Mosaic's brigade of culinary maestros will be preparing a royal feast with recipes from the cookbook 'Air Tangan Tengku Puan Pahang Masakan Tradisional Pahang' by Tunku Azizah Aminah Maimunah. Indulge in some authentic Malay dishes like Otak-Otak Kukus, Nasi Kebawah Duli, Ikan Patin Pais Tempoyak, Ketupat Pulut Sotong and Sambal Pahang, just to name a few.
A Taste of Malaysia buffet is priced at RM168 from 6 to 12 May while the Royal Cuisine of Pahang buffet at RM218 from 13 May to 4 June. Guests who prefer the grandeur of the Diamond Ballroom can enjoy the Royal Cuisine of Pahang buffet at RM188 per person from 13 to 26 May. W mandarinoriental.com
Cinnamon Coffee House, One World Hotel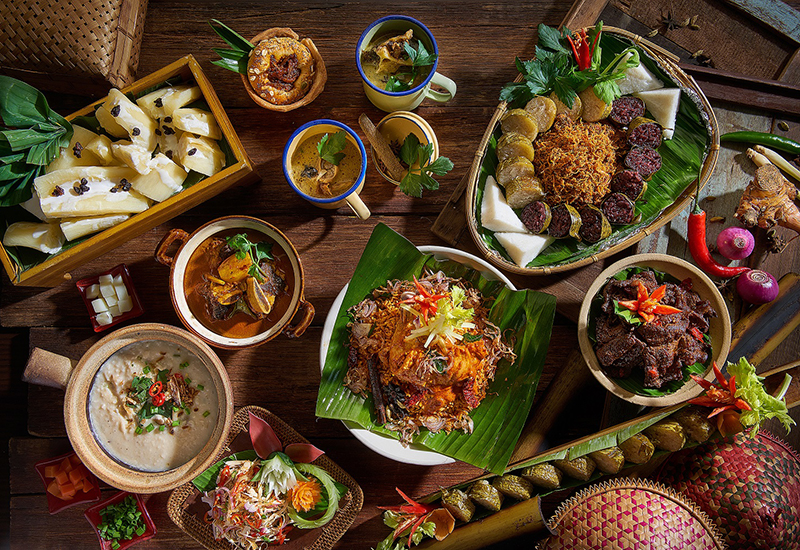 The 'Kembara Tuju Sajian' that hit with the crowd every year returns this year once again. The buffet line-up once again brings forth tested kampung-styled dishes and local street fare from seven Malaysian states – Selangor, Penang, Johor, Kedah, Malacca, Perak and Negeri Sembilan. Showcasing six rotational menus with over 100 dishes daily, the buffet spread has something to suit every palate. Executive Sous Chef Saiful Baharin highlights Kari Ayam Kandar, Gulai Daging Tetel Kawah Tok, and Sayur Pucuk Manis as some of the must-haves. There are also the usual fare in the sushi and sashimi counter, pasta counter, Chinese food, Indian dishes, Western and international cuisine.
Available from 6.30pm to 10.30pm nightly, it is priced at RM148.00 nett per adult and RM78.00 nett per child aged 6 – 12 years from 24 Apr to 05 May and RM175.00 nett and RM90.00 nett respectively from 06 May to 04 June 2019. Reservations are encouraged to avoid disappointment. For reservations and further enquiries such as discount or promotions, please call 603 – 7681 1157 or email to cinnamon@oneworldhotel.com.my. W oneworldhotel.com.my
Saint Pierre, W Kuala Lumpur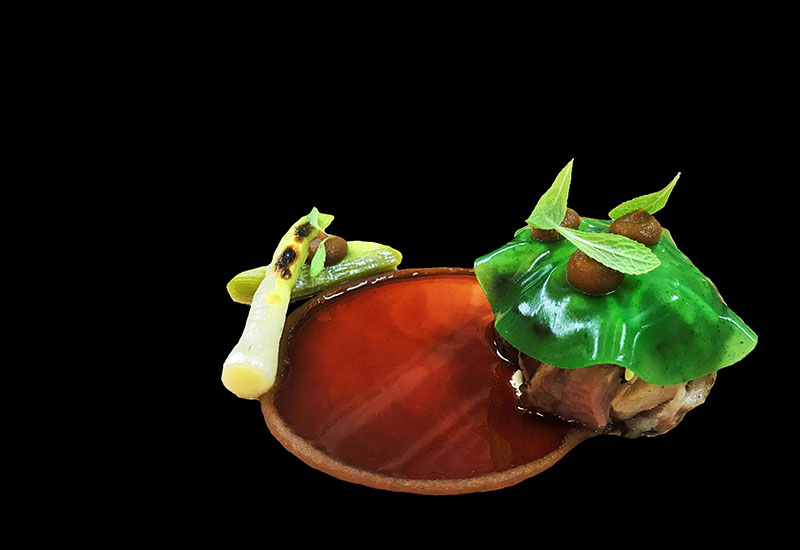 Saint Pierre ushers in the holy month of Ramadan with a 6-course menu which is a combination of contemporary French cuisine and Malaysian flavours in a fine dining setting. Chef de Cuisine KimKevin de Dood has incorporated the flavours of Malaysia into modern French cuisine. The menu commences with a twist of Medjool dates and will progress to dishes that are hardly seen in any French restaurant but will be familiar to all Malaysians. Each dish has a concept and flavours based on a classic dish such as achar, nasi lemak, kari kambing and bandung.
From 5th May 2019 to 4th June 2019, the 6-course Malaysian-inspired Berbuka Puasa function menu is priced at RM448++ per person with a non-alcoholic beverage pairing at RM98++ per person. For enquiries, please call +603 2732 5008 or email info@saintpierre.com.my. W saintpierre.com.my
Nobu Kuala Lumpur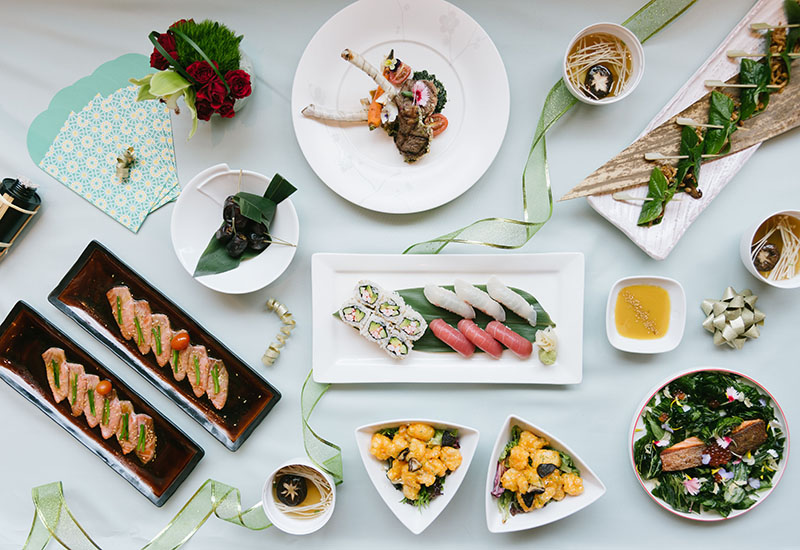 If you have already had your fair share of Malay cuisine this Ramadan and want something different. Make a booking at Nobu to savour their Twilight Symphony menu which elevates the restaurant's signature Japanese-Peruvian Nobu style with hints of Malaysian flavours. Break fast with a cold platter of dates, crispy shiitake with Betel leaf, Salmon Yuzu Butter with Crispy Leaves or the Shiso Crusted Lamb before completing the meal with a delightful Crispy Sago with soy caramel banana and coconut mousse.
The Twilight Symphony dinner menu is priced at RM280++ per person and will only be available from 6th May – 4th June 2019 in conjunction with the holy month. W noburestaurants.com
Images courtesy of respective establishments.