As we continue to stay home and stay safe throughout the pandemic, the only "great outdoors" we've been able to experience is our backyards, balconies, and the occasional jog around the neighbourhood. Our wanderlust continues to burn, leaving us to come up with new and creative ways to adapt to homebound living.
With that in mind, Australian furniture house King has expanded its Outdoor Furniture range, now including stylish new pieces that bring the luxurious comfort of vacation living to your home. Ranging from plush ottomans for sunset lounging to elegant dining chairs to replicate dining al fresco, it allows us to have a little change of scenery even in isolation.
To complement its current range of Outdoor sofas, King has introduced the Oasis Outdoor Tables and Ottomans to complete your outdoor lounge area. Both feature Kingrope Luxe Weatherweave, a soft-to-the-touch yet completely weatherproof handwoven innovation that brings a contemporary approach to traditional weaving techniques – resulting in the ultimate luxury finish.
In addition, the Oasis Pedestals can be styled in either of two weave patterns: the "Waterfall" – a variation of the signature Quay weaving style, and the "Lattice" – the weave that's sported on the JasperO II and DeltaO V. These patterns form the base of the tables, which come in several tabletop sizes in luxurious ceramic finishes, or the soft inset top found on the Oasis Ottomans.
Luna Outdoor Dining Chair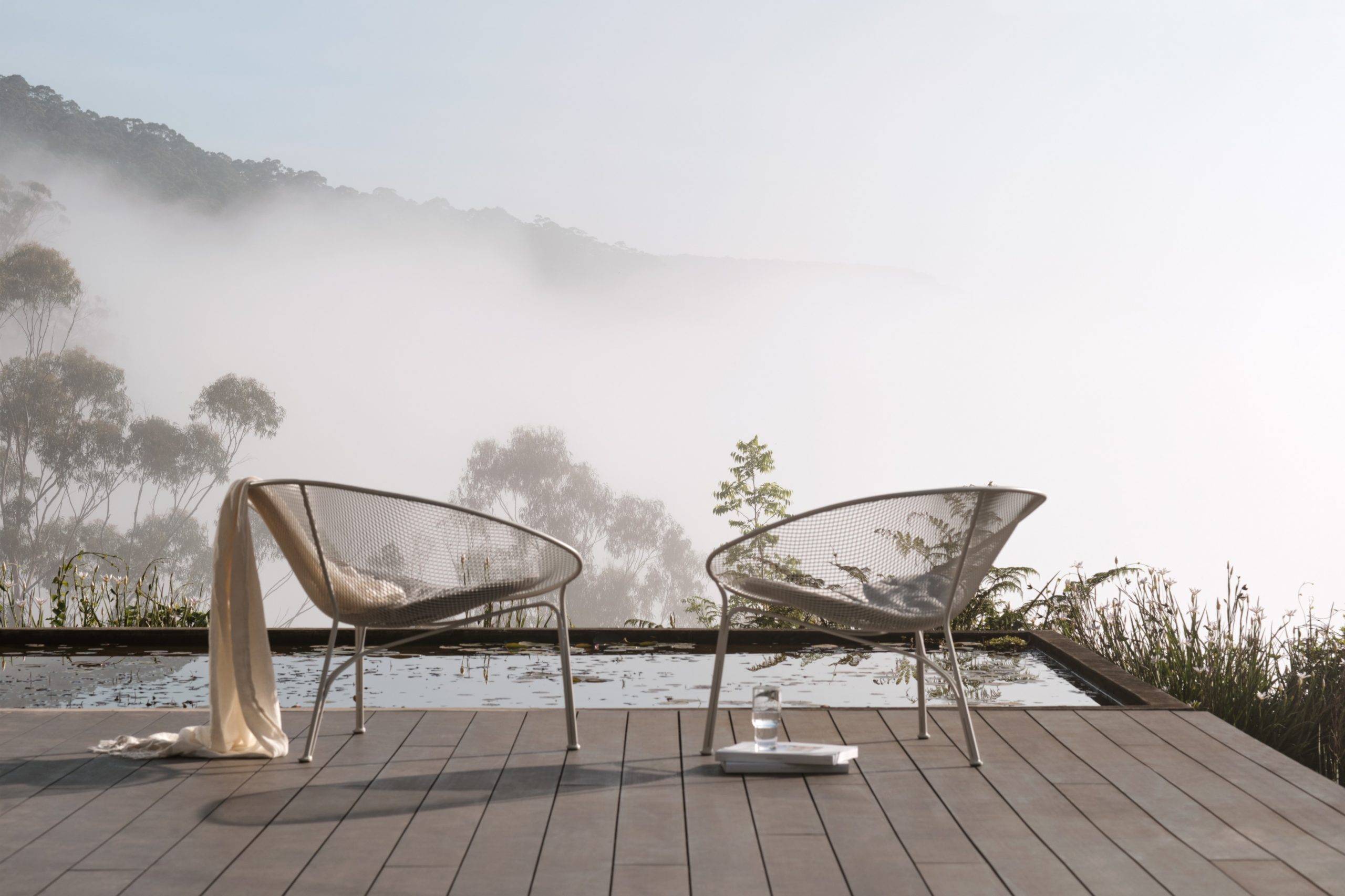 Created in partnership with longtime collaborator, contemporary furniture designer Charles Wilson, King has added the Luna Outdoor Dining Chair to their collection – where Wilson lends his expertise in modern design to King's dedication to quality craftsmanship.
The chair is designed with a stylishly crafted airy bent steel mesh that has been precision-welded to trace the delicate lines of the chair base and legs. It was made to delicately envelop you when dining outdoors or simply having a coffee while watching the sunset – the perfect combination of luxurious practicality and comfort.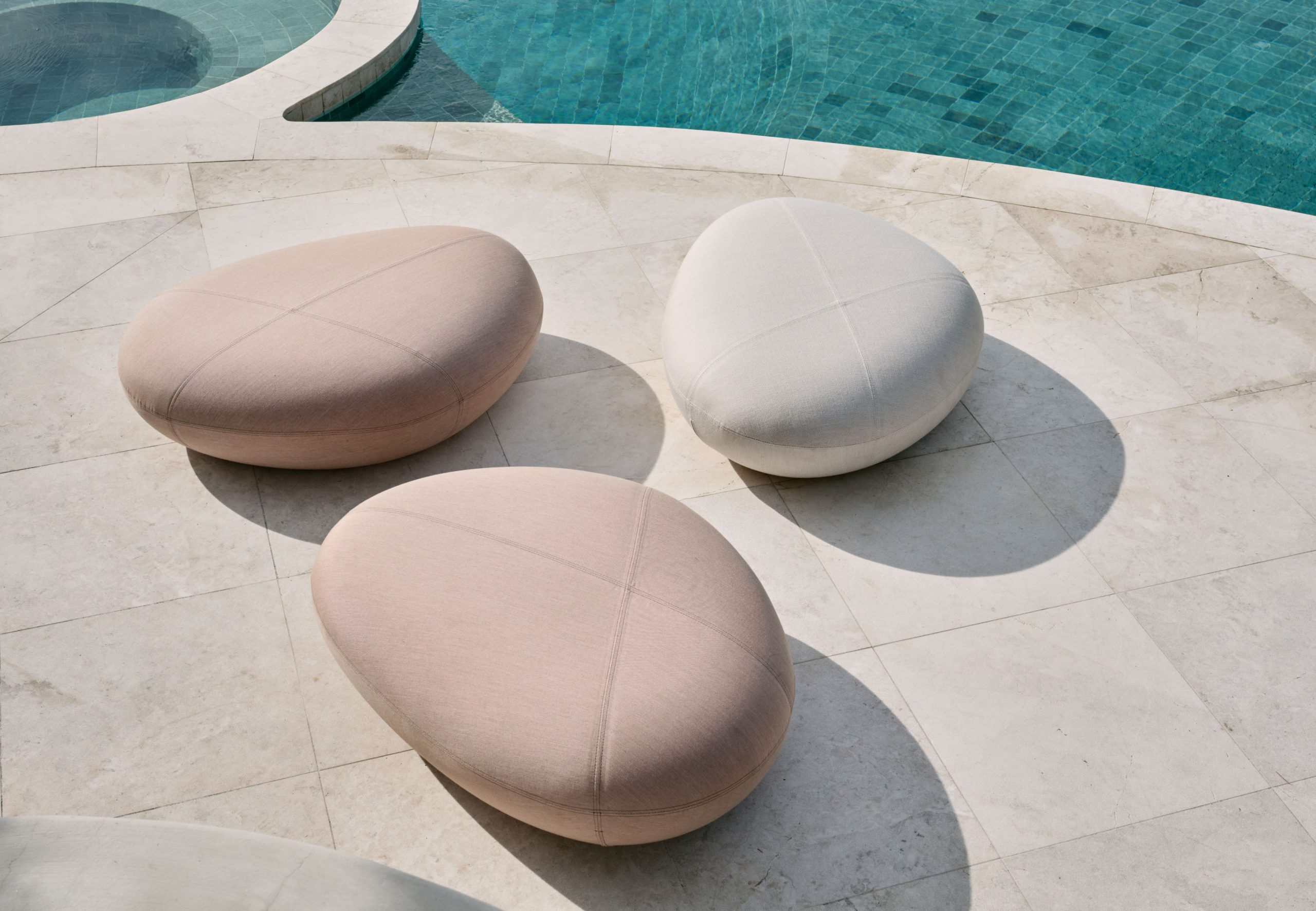 If you're looking for a stylish complement to your outdoor pieces, look no further than the Lode Ottoman – another design collaboration with Charles Wilson. The ottoman is lightweight enough for easy manoeuvring and convenience, while featuring unique organic curves achieved by manufacturing the body entirely out of one moulded foam piece.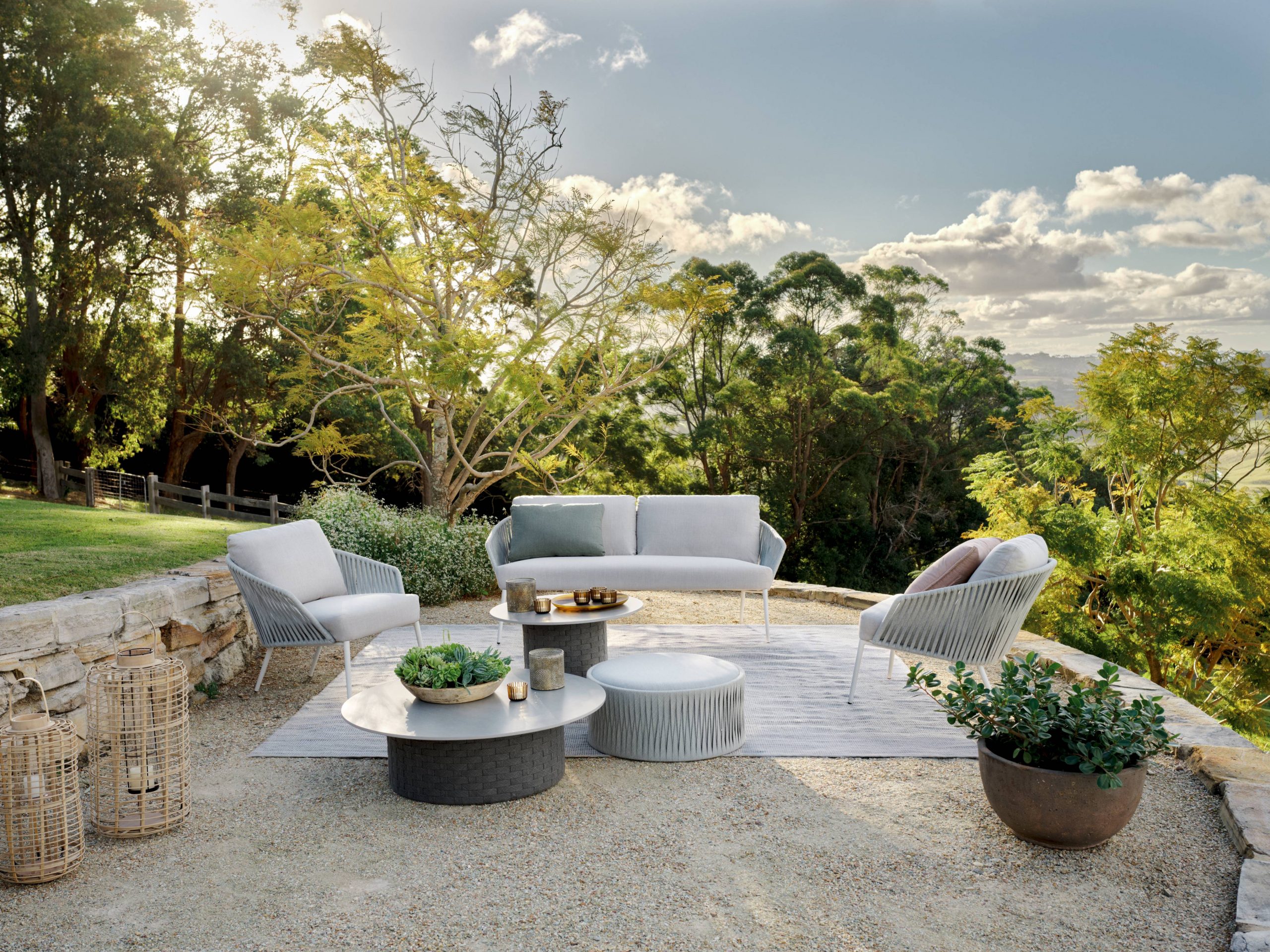 Casual outdoor lounging is now easier and more comfortable with King's Quay Outdoor II Sofas and Chairs, using its soft comfortable lines and tub-style design to invite you into its embrace. These elegant and lightweight designs are perfect for more compact spaces, or for sprucing up your garden area.
To give you ample support and comfort, the pieces feature the Postureflex® seating system combined with KingCell® springs and premium layers of foam. The engineered double powder coated steel frame is hand-woven with the new generation WeatherWeave, producing a gorgeous, rhythmic texture. The back-frames are attached with stainless steel bolts to the seat cushion frame, which can be easily removed for cover changes. The cushions themselves are filled with Ultra down with an outdoor-specific internal cover, and incorporated air-mesh panels to enhance the comfort of the waterproof covers.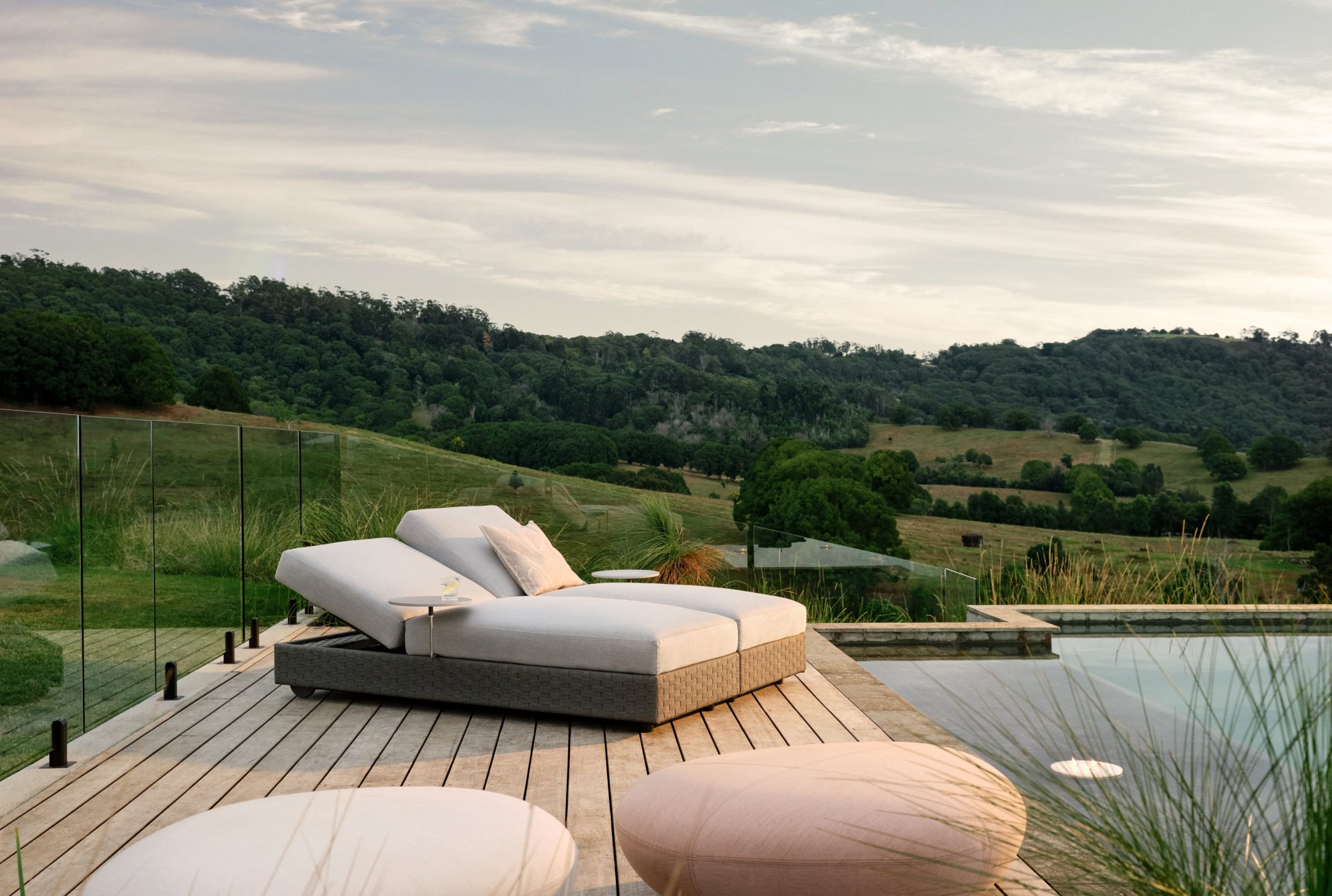 Inspired by the award-winning Jasper sofa, the Jasper Outdoor II, a.k.a JasperO II, is the perfect addition to bringing island luxury to your home. The JasperO II DayBed gives you the comfort of the signature Jasper Outdoor back cushion, while the Reclining Sun Lounge features an articulating backrest which can be angled to five different backrest positions for complete flexibility. Both designs also feature special holes on either side of the platform to allow for a smart plug-in table as an added functional accessory.
The new 2-seater and 3-seater End Plus Ottomans can also be added to complement the new JasperO II pieces, whether on their own or to extend the furniture settings for added modularity.
Check out the new King Outdoor collection at your nearest King showrooms, or visit their official website for more details.
Photos: King