How befitting that the rum-aged whisky described as "deep, burnished gold like a Caribbean sunset" should win a medal of its colour.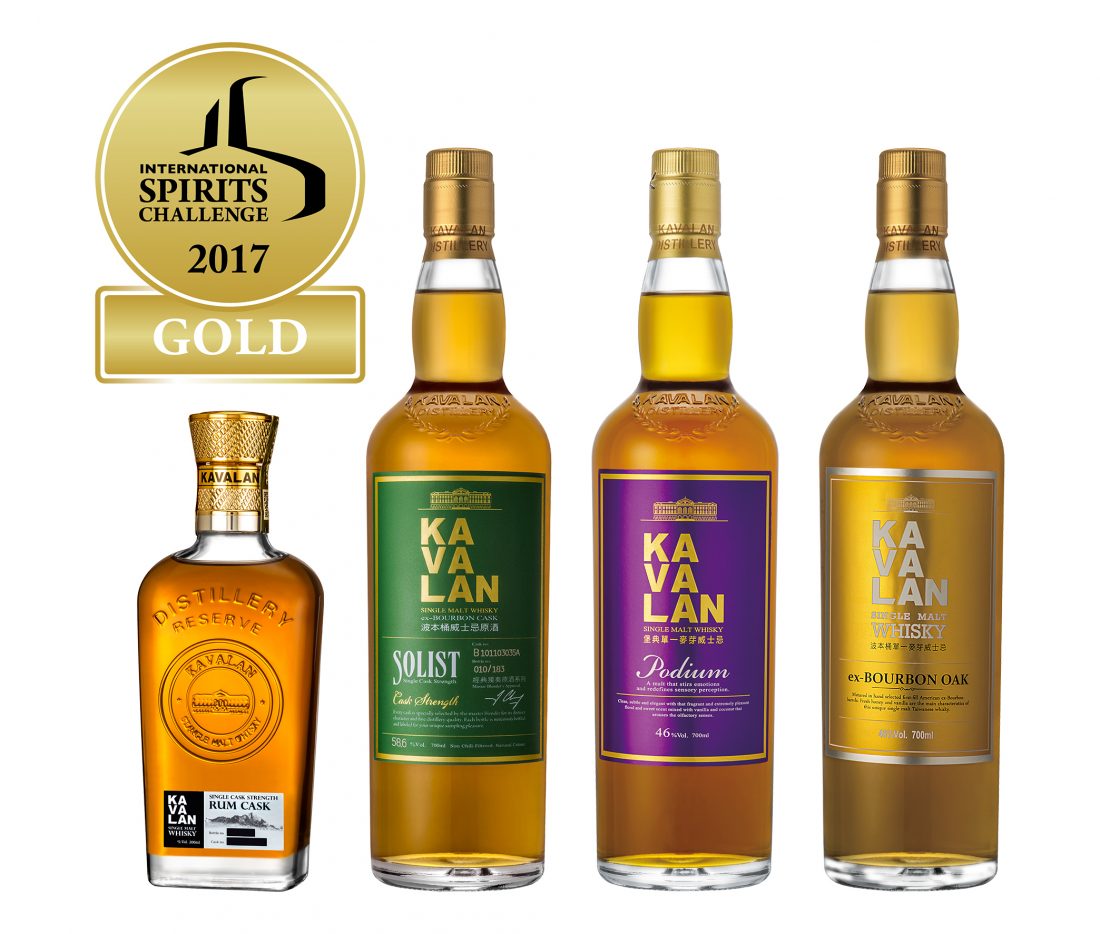 After earning a Trophy award for one of its whiskys last year, Kavalan, Taiwan's premier whisky brand, continued its winning streak at the 2017 International Spirits Challenge (ISC), bagging four Gold medals including one for its new 10th anniversary Kavalan Distillery Reserve Single Malt Whisky Rum Cask.
According to Kavalan Distillery CEO Mr. YT Lee, the limited edition Rum Cask-aged whisky was inspired by the Caribbean soul and Taiwanese spirit, with its colour a "deep, burnished gold like a Caribbean sunset."
On the nose, the whisky carries alluring aromas of golden syrup cake, waxed lemon, pistachio-studded nougat, creamy vanilla, stewed apple, papaya and faint white pepper; while its palate boasts a gloriously thick texture saturated with melon and papaya sweetness, showered with an array of spices.
The three other golds were awarded to Kavalan's Solist ex-Bourbon Single Cask Strength (which won Trophy last year), Podium, and ex-Bourbon Oak.
Winning an award in the ISC Tasting Awards is no easy feat as the samples are assessed by a panel of more than 50 respected and experienced industry professionals over seven days of intense blind tastings.
Each judge will assess the products according to their age, region and variety which is determined by the entrant and verified by the chairman. Each product is then awarded a score for its aroma, appearance, taste and finish. Finally, the collated score determines its award of Trophy, Gold, Silver, or Bronze medals.