It felt connected, had good looks and was breathtaking — no wonder Tanes Jitsawart can't get over the Jaguar F-Type S Coupé.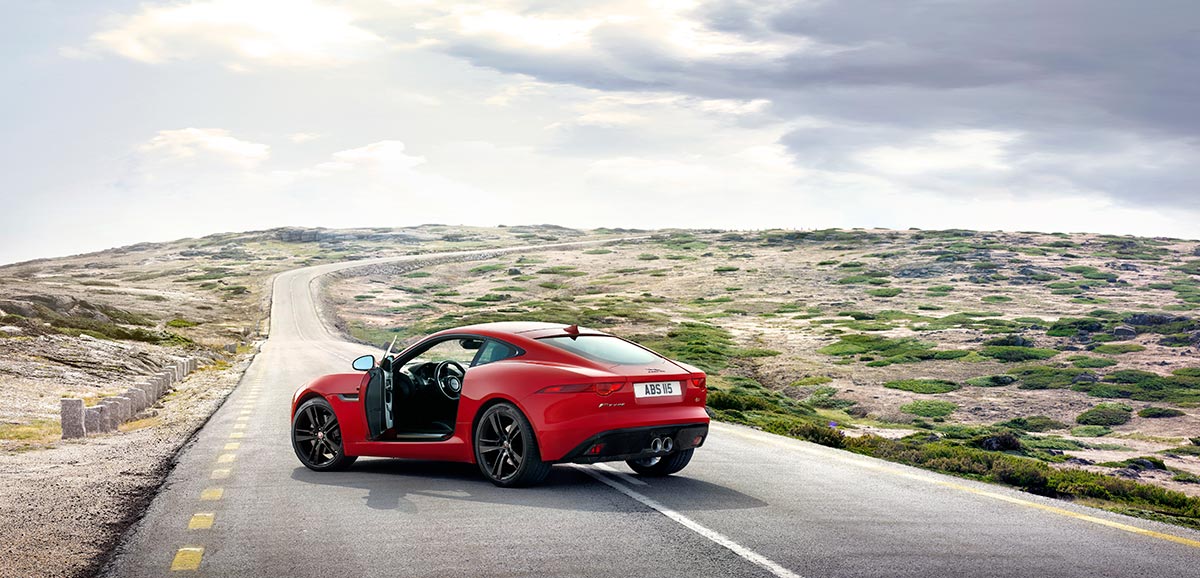 When the Jaguar F-Type was conceptualised, it aimed to be a gorgeous, powerful, drool-worthy sports car — I can proudly say, that's exactly what you get when you buy one. There's neither subtlety nor any extra effort put in to be practical. It's basically a sports car with two seats, a trunk small enough to hold a day's worth of groceries at a very high price tag. Yet, it is worth every cent and believe it or not, you might just feel like driving by the grocery store daily because it's that fun to drive in!
RIDE & PERFORMANCE
Since its debut, the Jaguar F-Type has received plenty of praise for its performance and with good reason, too. With its 380-hp V6 engine, the F-Type S had us grinning from ear to ear and that said, sure, you may wake the neighbours the second you push the Start button, but the engine's sound is just music to the ears! If they end up having a bone to pick with you, settle the matter by taking the neighbours for a ride.
With 460 Nm of torque and a top speed of 275km/h, there's no denying the F-Type's performance. Holding an official record 0-100 km/h time of 4.9 seconds, this very well means that the moment you press the gas, you'd find the car zipping ahead of traffic as desired. The eight- speed automatic transmission also shifts crisply with paddle shifters and gives you the control that you need in a fast vehicle. It's fun to tap those levers, but this transmission is so well tuned that it performs wonderfully on its own without any interference. This makes it more of a luxury ride, one where you don't have to expend extra effort to gain a sports car experience.
The handling matches its performance with the tight steering and very solid braking keeping the driver in control. It's as fun on an open highway as it is on twisting side roads; the latter is where it shows off. What's more, when you combine road or wind noise combined with its brilliant handling, the F-Type S makes it nothing short of a joyful drive.
From here, there are three drive modes in place for customised driving experiences: Normal is for everyday driving while Dynamic tightens things up for a more sporty drive, a setting we'd use all the time whenever possible. The third is Rain and Snow and comes in handy for keeping things in control in the usual downpour, but I stuck to Normal mode and the F-Type S still kept its cool (if you know what I mean!).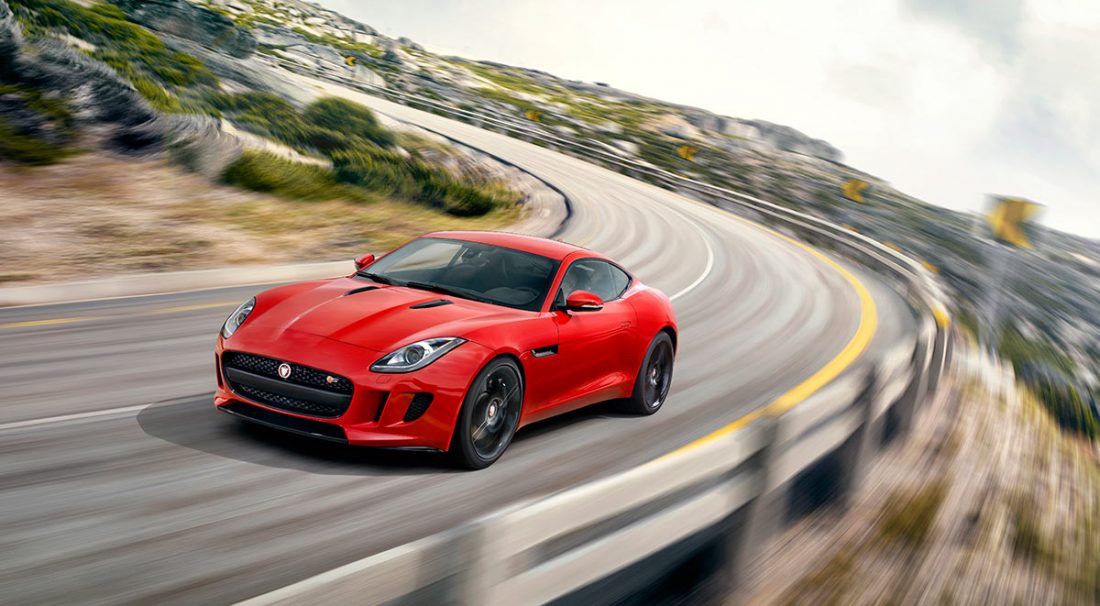 BODY & SOUL
Sports cars are not exactly built to be realistic, so if it's practicality that you're looking for, you might want to go for something else. On the other hand, if you're wanting a fun two-seater that's eye-catching, has high-performance handling and integrated deluxe elements, then the F-Type S hits the nail right on the head. Despite its small cabin, this is one of the most comfortable sports cars I've driven. The seats may be heavily bolstered, but the leathery surfaces look and feel fantastic with a range of seating adjustments that accommodates anyone as tall as six feet. There's plenty of room for long legs and headroom will hardly be an issue.
The interior is luxurious, but not in the way of full-sized sedans. There are no wooden surfaces or analogue clocks; instead there's chrome, lots of shine, simplicity and elegance that put the focus on driving.
Storage is at a premium with a glove box, a small center console storage, pockets on the doors and an area centered behind the driver and passenger that can hold a wallet and a phone. There's also a hook on the back of the driver's seat that can be useful for those who need extra space apart from the trunk. Don't get us wrong, the trunk is considered large in this segment of cars, but you're not going to be able to fit a week's worth of groceries back there.
Controls are also within reach due to the cabin's tight confines; they're all well-placed and easy to read. Heck, even the touchscreen is easy to tap and you don't even have to lean forward! It's also nice to see that none of the buttons are hidden somewhere due to space considerations – which is highly common in small sports cars – and you don't have to hunt for a button whilst driving… Kudos to Jaguar's engineering team!


TECH SPECS
Model Jaguar F-Type S Coupé
Engine Super-charged V6
Transmission Eight-speed "Quickshift" ZF® automatic
Power output 380hp/6,500rpm
Top speed 275km/h
Acceleration 0-100km/h in 4.9 seconds
THE VERDICT
It looks and feels exactly the way you'd have imagined it in your mind — in every respect, the F-Type S lives up to Jaguar's reputation. Although you're low to the ground, there's solidity and sturdiness to the F-Type S that lends the driver and passenger a sense of security. Seeing that it's got the fantastic handling as a bonus to the standard safety features, the F-Type S's comfortable and secure cabin stands out among the rest in its price range. While a Porsche may drive or feel better behind the wheel, it simply can't match the styling, noise and audacity of the Jaguar F-Type S! The noise never gets old and the car itself represents the idea and near-perfect execution of a gentleman racer. This Jaguar model may not be perfect, but it's hard not to love everything about it.