Hands down the best way to disconnect from the hustle and bustle of the city life is to pack up for a getaway on an island. Imagine sipping on sparkling wine in the morning while you sun tan at the beach as the crashing waves become your background music. It's truly the detox we need every once in a while. But finding the right hotel is crucial, which is why we compiled the dreamiest hotels you'll want to visit on your next island getaway. 
Kokomo Private Island Resort in Fiji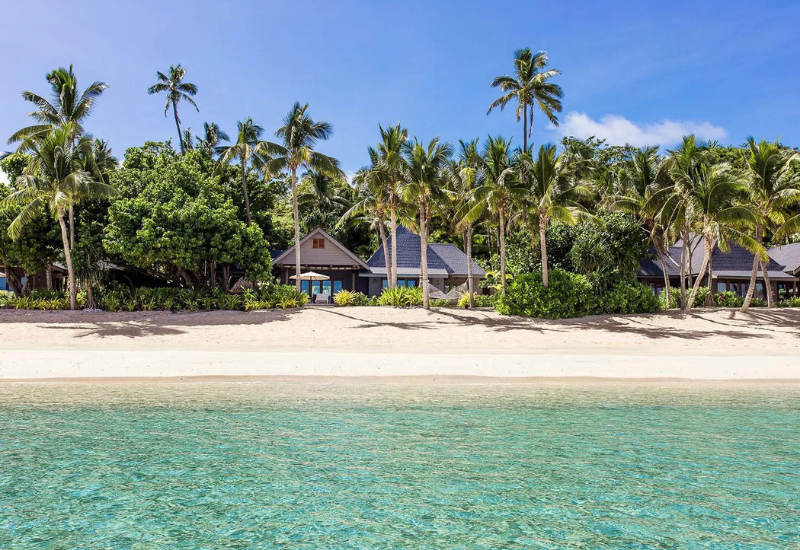 While you may splurge more than usual, the picturesque views at Kokomo will make it all worth it. To get to the island, you'll first fly into Nadi International Airport, where the island's own operated plane and chopper will take you to one of the dreamiest hotels.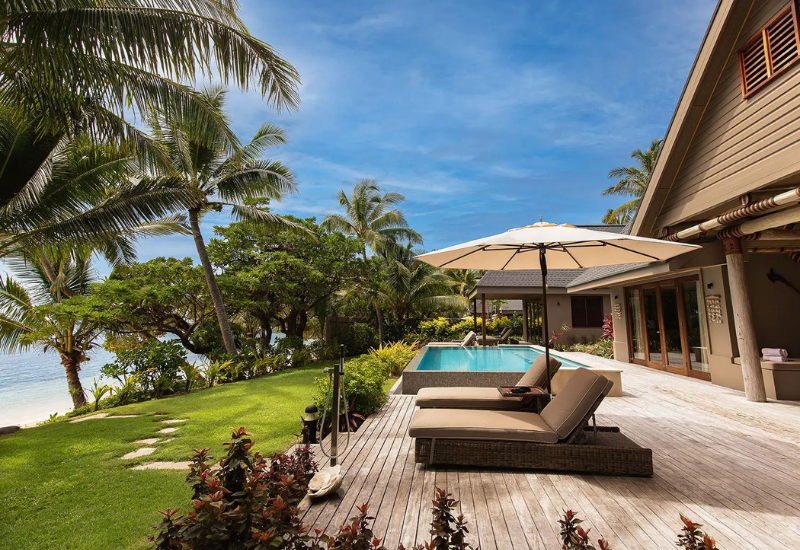 Kokomo offers stunning sunrise and sunset villas with up to three bedrooms so you can choose depending on whether you're a morning person or not. But if you're planning a vacation with a larger group then look to their residences which feature up to six bedrooms.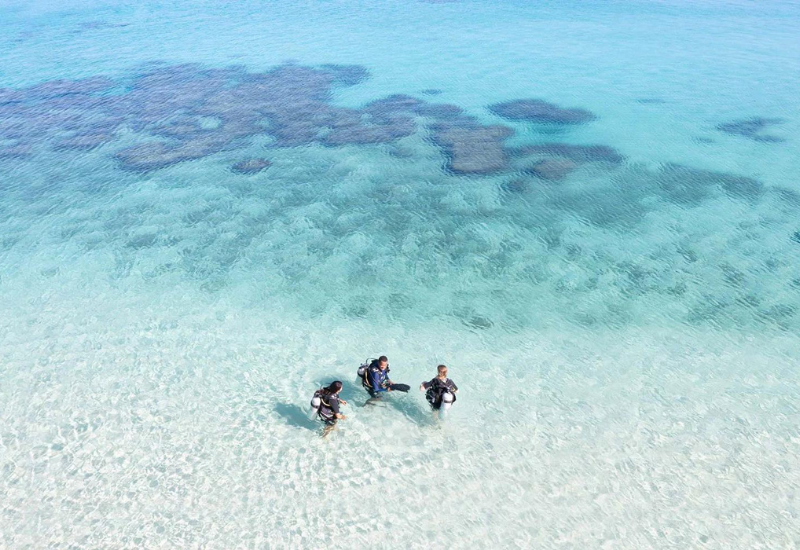 Complimentary breakfast, lunch and dinner are available for every guest, alongside a spa treatment or house reef dive. There's also a plethora of activities to do, from surfing, paddle boarding and kayaking to yoga, tennis and basketball. Kokomo
The St. Regis in Maldives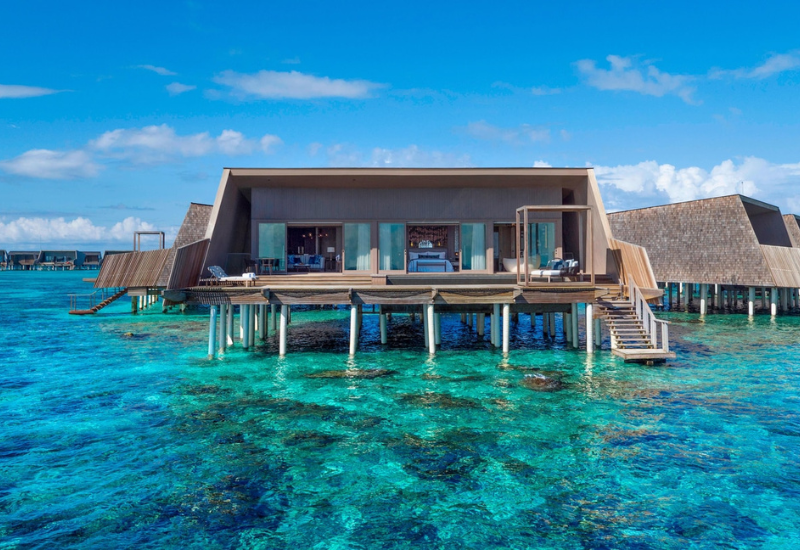 The toasty sun and crisp air as you awake to views of the clear blue sea is what you'll get at St. Regis in Maldives. And there's nothing quite like spending a vacation at one of the dreamiest hotels. With villas throughout the beach and garden alongside some above the sea, you'll be spoilt for choice when it comes to choosing a room.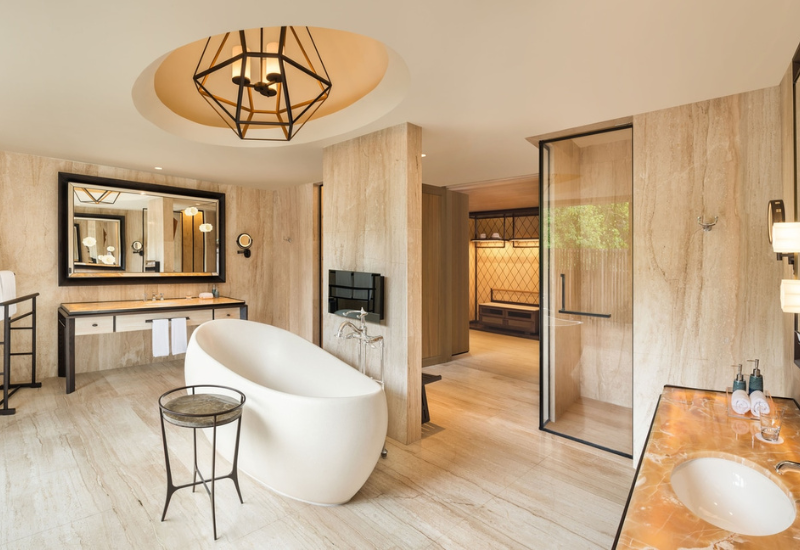 Every villa has its own private pool and bathtubs overlooking the calm waters so you'll have a view every time. Those who seek adventure can also sign up for diving and snorkelling or sweat it out with a game of tennis.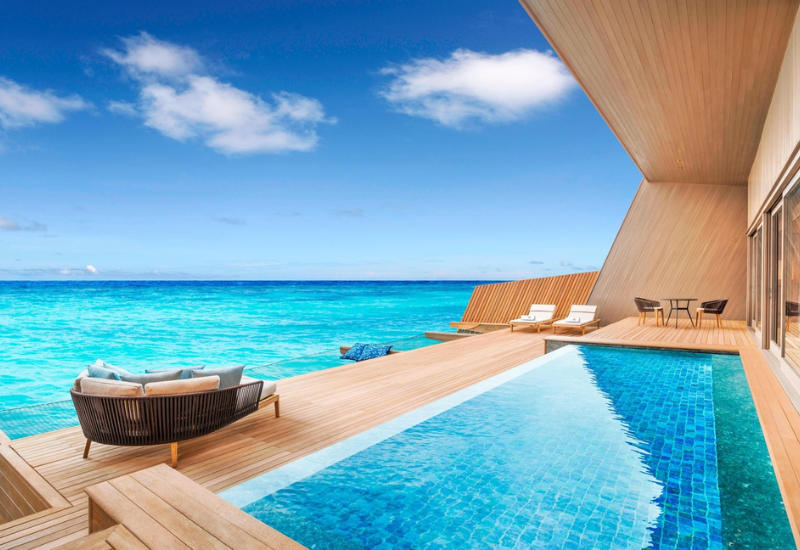 But those looking to just relax can do so in their spacious villas, where you can suntan or read a good book by the pool. And if you're on vacation with your friends, don't be shy to pop some champagne and have meaningful conversations. St Regis
Palm Island Resort in Saint Vincent and the Grenadines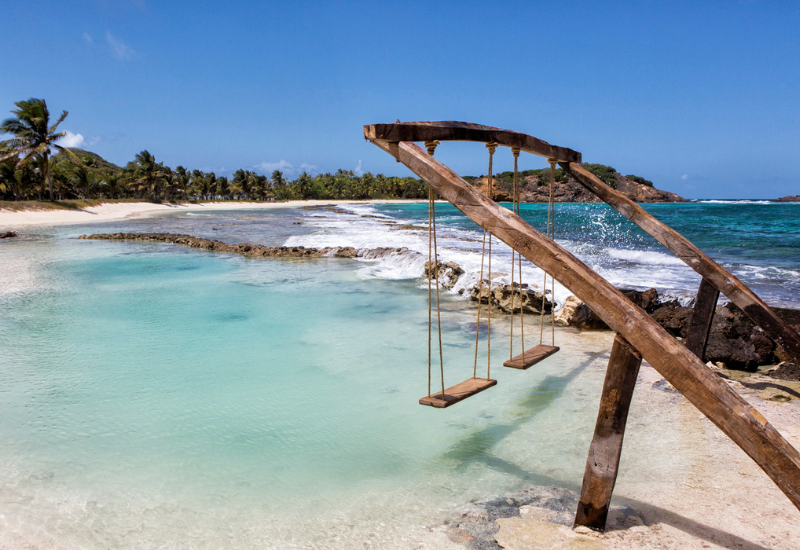 Saint Vincent and the Grenadines is a tiny island in the Caribbean surrounded by luscious greenery, white sandy beaches and clear waters. And the best way to experience the island to its fullest is to stay at the Palm Island Resort, where activities are all included.
In terms of accommodations, you can choose from Beachfront rooms or garden-inspired palm view rooms. But if you want an upgrade then take the colonial-style suites and grandeur villas instead.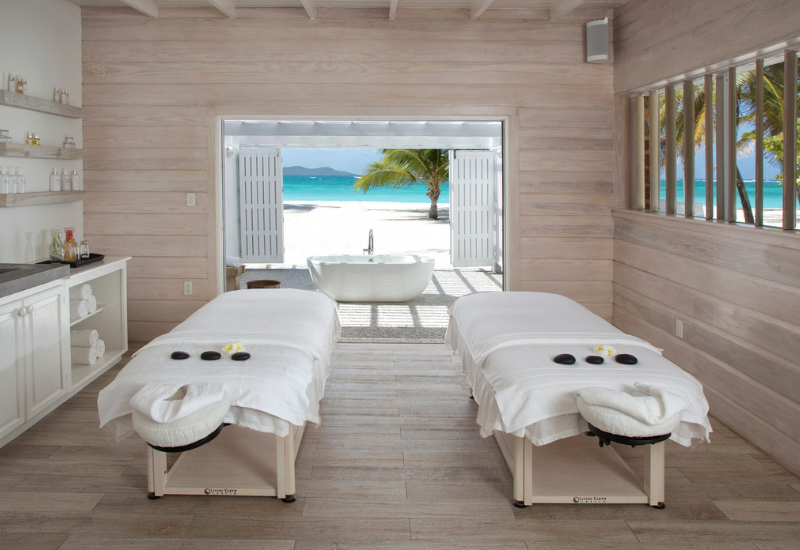 It's an activity galore at the Palm Island Resort as they're all included in your stay. We're talking about picnics, swimming, paddle boarding, snorkelling, kayaking, and so much more. And if you need a massage after those water sports, the spa will always be waiting for you. Palm Island Resort
The Shore Club in Turks and Caicos Islands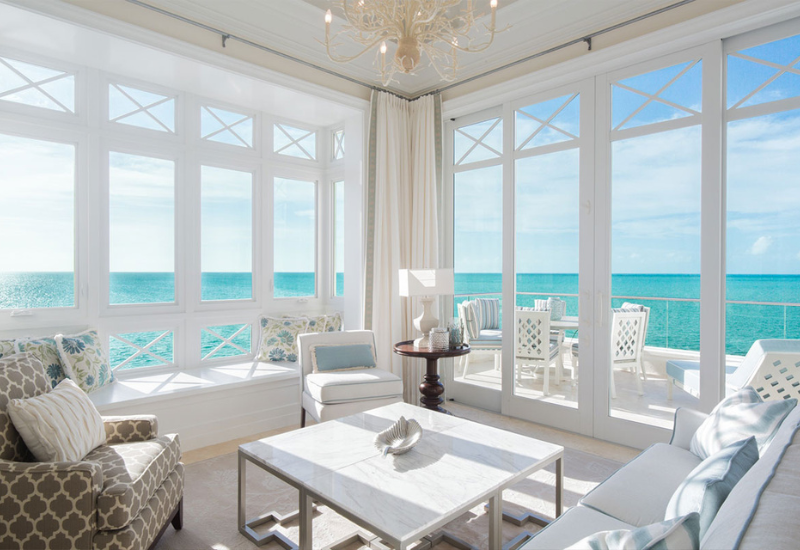 Feast your eyes on breathtaking views at The Shore Club, located in the tiny islands of Turks and Caicos. Just minutes away from Providenciales city, the hotel boasts picture-worthy views no matter where you look.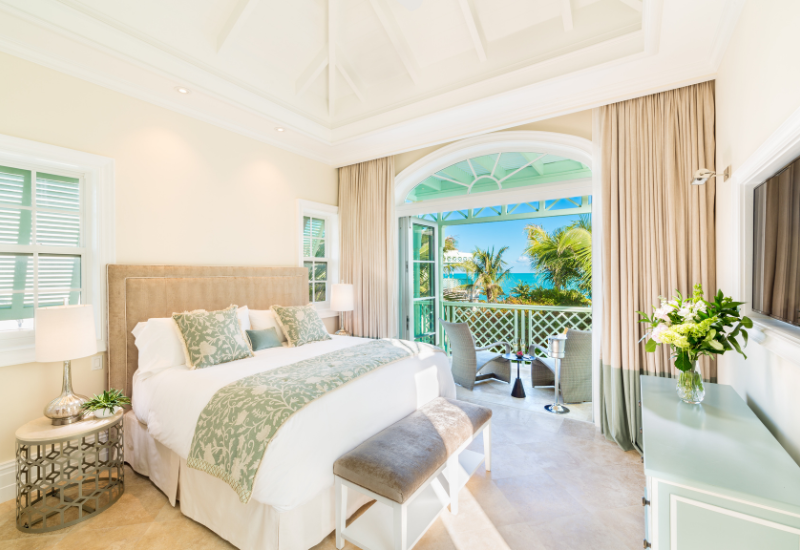 When it comes to rooms, the hotel offers a wide range of suites and large villas – from garden views to penthouses overlooking the sea. But we recommend getting one that faces the sea if you enjoy having a cuppa on the balcony during the day.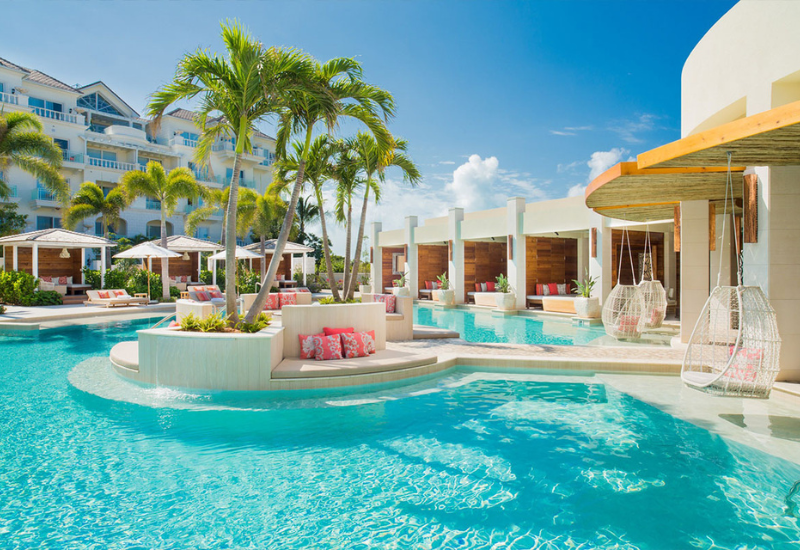 Aside from relaxing on your balcony and soaking up the view, you can also take a dip at the four pools available. There's also a fitness centre and lap pool if you'd like to work out, or you could take a stroll on the beach to get some movement in. The Shore Club
Featured image by The Shore Club.