The InterContinental Hotels & Resorts has been around for seventy-five years and has established itself for making travel alluring. Their latest attraction includes the addition of nineteen suites and villas, a spa and two new dining outlets, all inspired by a historical travel tale.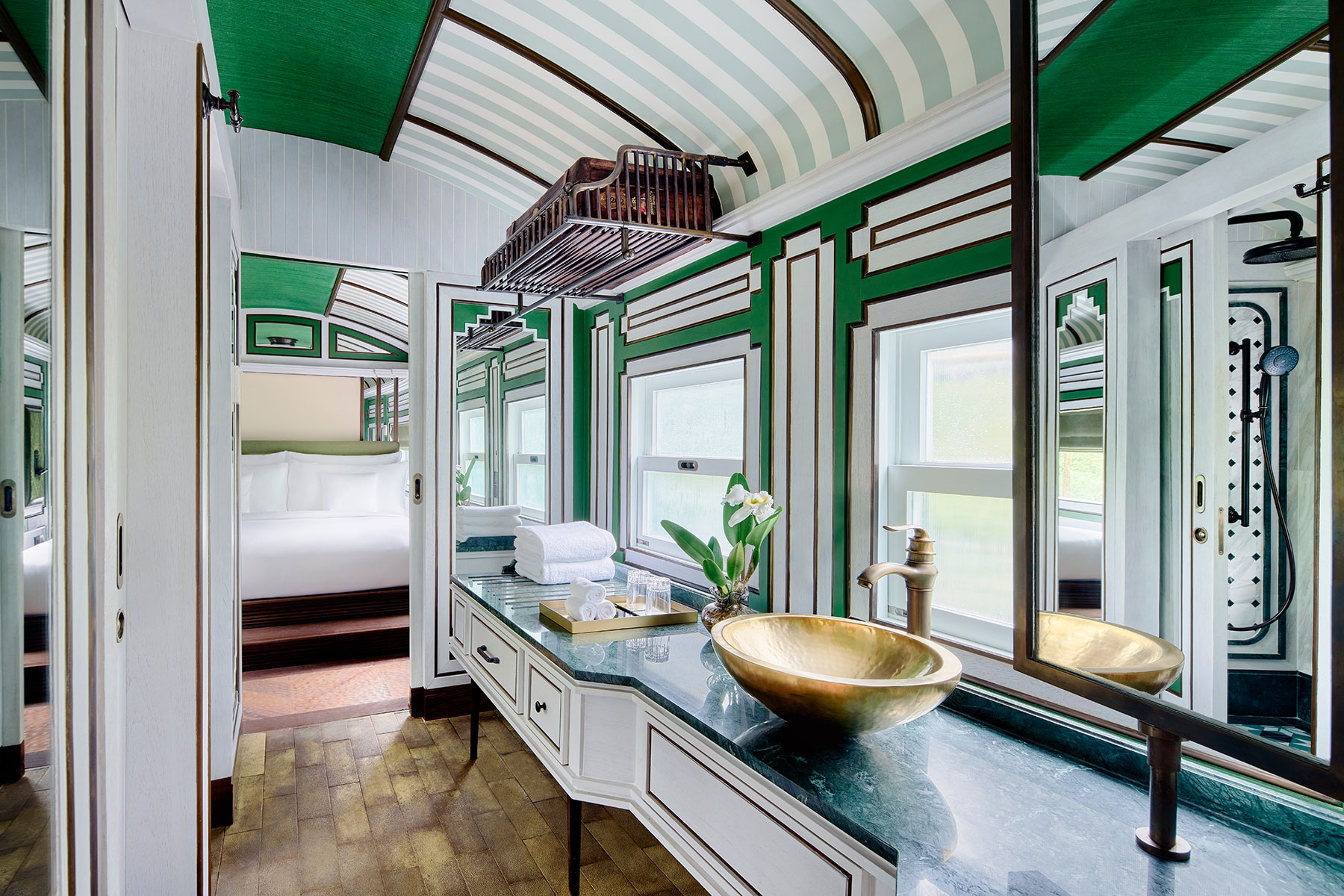 The final phase of the InterContinental Khao Yai Resort sees this astonishing experience made possible from repurposed heritage railcars. The train car suites tell the tale of Khao Yai during the era of King Rama V. In a time when railway travel was the main mode of transportation. The historical tale takes its setting in the northeast region of Thailand, the railroad gateway with routes leading to destinations like Sri Lanka, India, Hanoi, Kuala Lumpur, Singapore, Yangon, Saigon, Phnom Penh, Chiang Rai, Khon Kaen, Songkhla, Sukhothai and Chanthaburi. These voyages are the inspiration for the train car suites, stories that unfold and are depicted in the designs of the suites.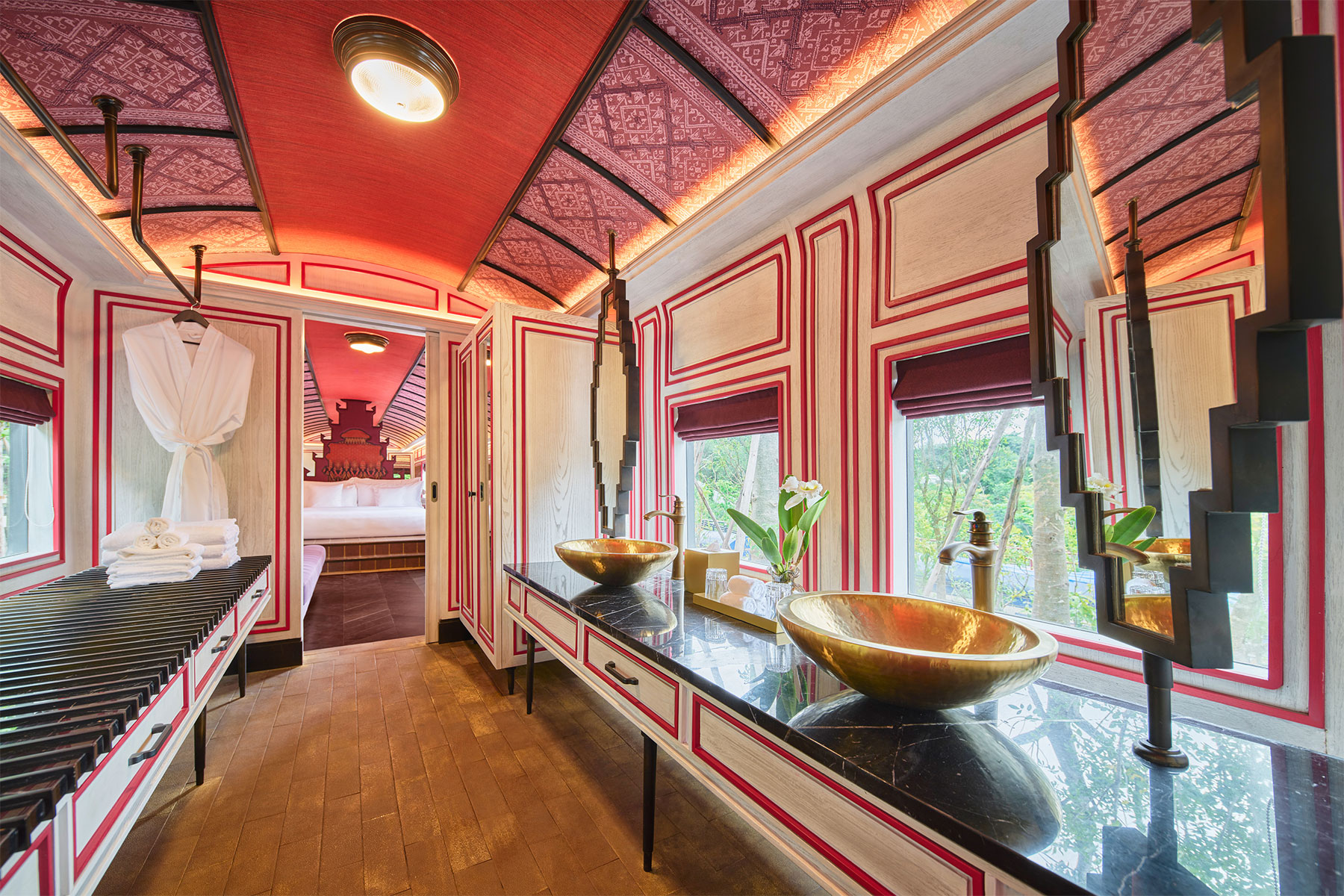 Each wagon is uniquely designed and is named after a different destination, transporting guests back in time to the nostalgic glamour of travelling first class on a locomotive during that era. Situated around a lake, the forty-seven square metre suites are elevated for a train-like experience. It features a comfortable bed, a bathroom and a walk-in wardrobe. In emulating the original carriage windows, rich panelling has been skilfully crafted and is complemented by scenic wallpapers as well as ambient backlights. In each railcar, delicate bespoke fabrics from Jim Thompson, a famed Thai silk company, further add to the unique locality experience. All rooms come with outdoor spaces, with either a balcony, a terrace or a private plunge pool. The Heritage Railcar One-Bedroom Pool Villas come in one hundred and sixteen square metres of space whilst the Heritage Railcar Two-Bedroom Pool Villa is made up of two hundred and twenty-three square metres.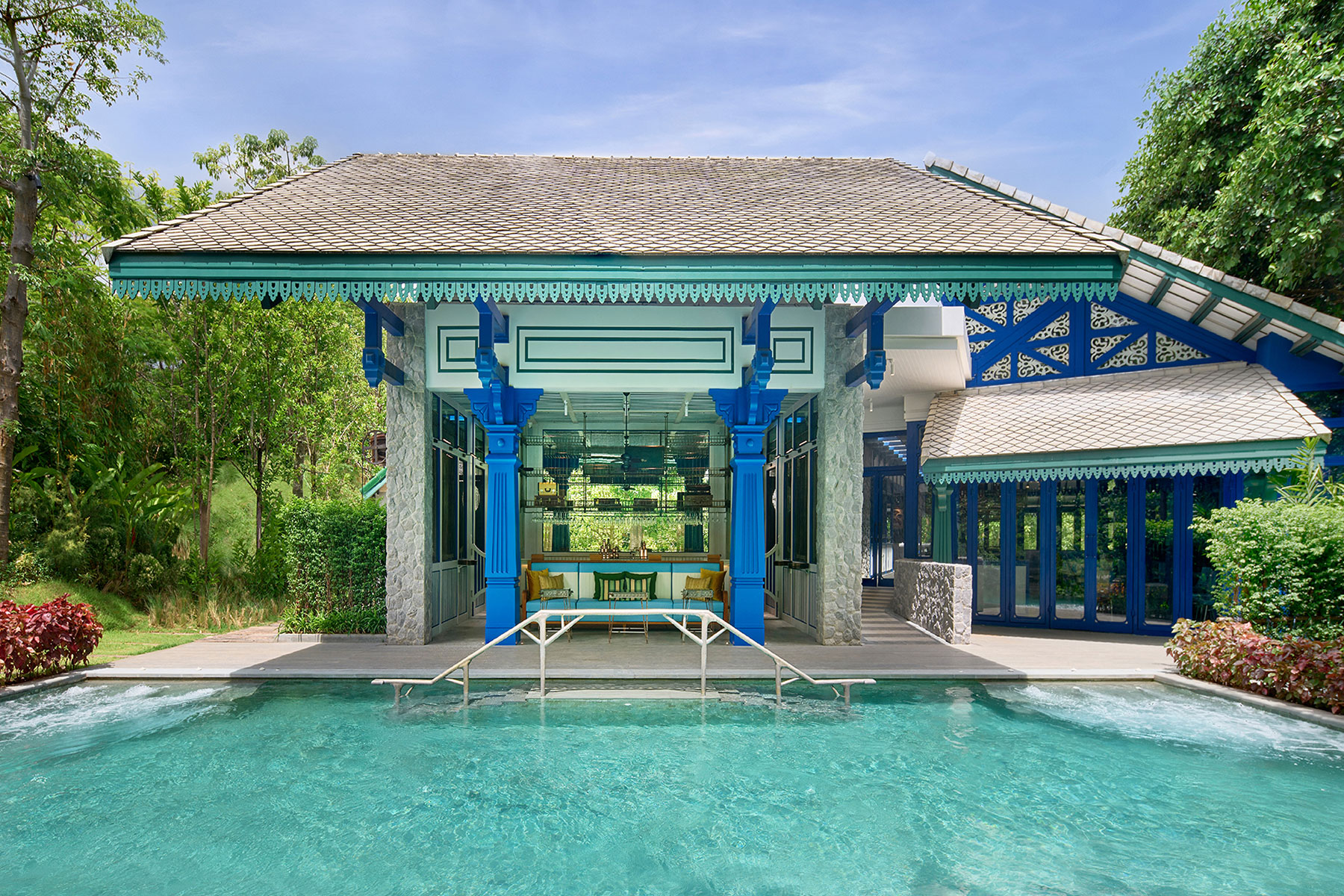 In addition, the InterContinental Khao Yai Resort includes two additional dining concepts. Poirot is an elegant French concept with a succinct menu focusing on memorable tastes and flavours. It features a tableside cocktail cart to further resonate the resort's theme of a historical first-class train travelling experience. Signatures from this restaurant include soupe à l'oignon, the boeuf bourguignon which is a French cuisine elevated with Australian Wagyu beef tenderloin, as well as the traditional Savarin Cake. Housed within an adjoining up-cycled train carriage is Papillon Bar. A lighthearted bar with a name that means butterfly in French. Here, you'll find classic French cocktails with a selection of champagne, fine wines and whiskies.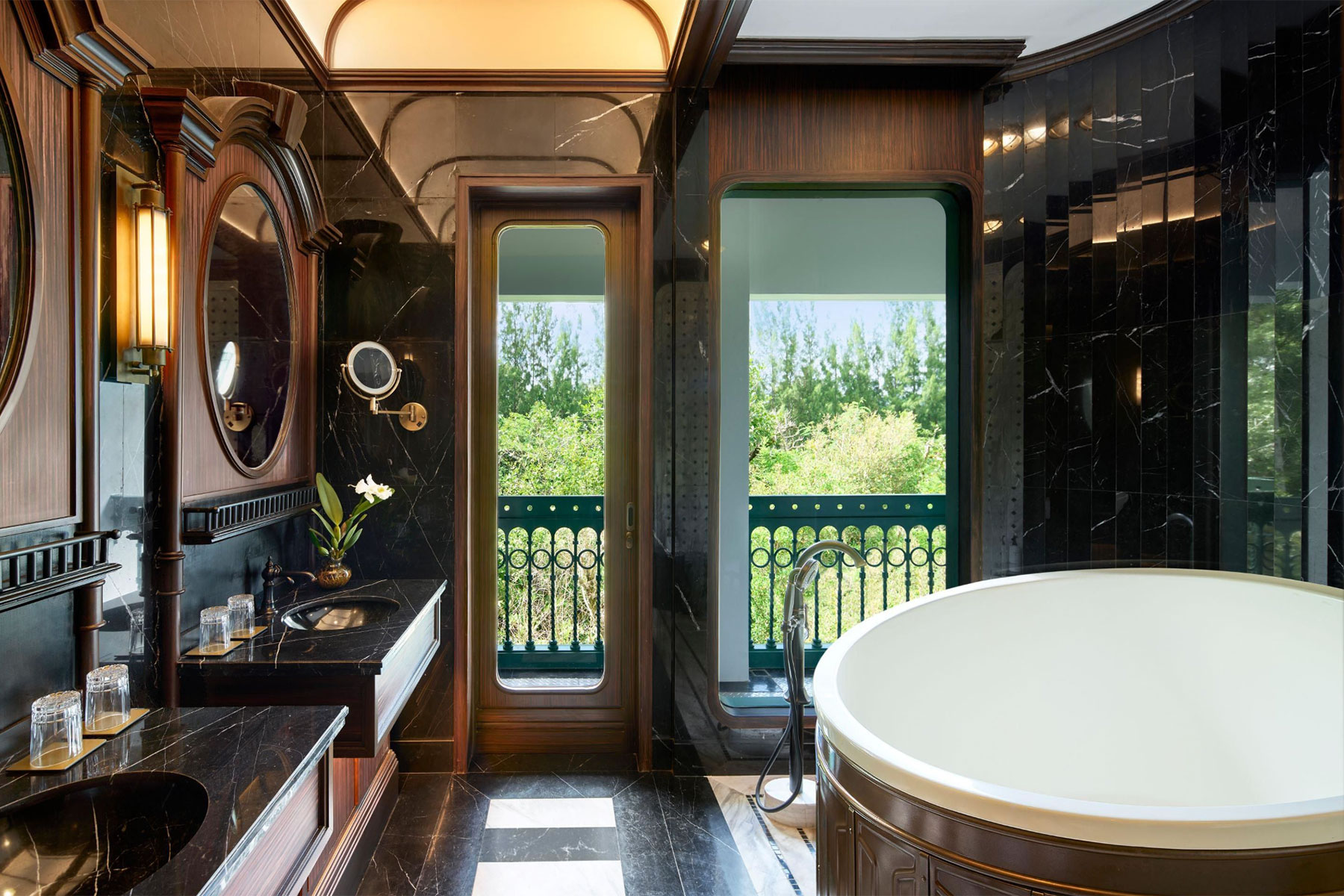 InterContinental Khao Yai Resort's spa embraces the tranquillity of Khao Yai's abundant nature. Set inside an up-cycled heritage railcar, the spa has four luxurious, self-contained treatment rooms where highly trained therapists offer a range of treatments using Siam Botanicals' natural and 100% organic-certified skincare products. Treatments include organic facials, full-body massages, full body scrubs, full body wraps, relaxing bathing experiences, hair treatments and even a Junior Spa Experience. Tapping into traditional Thai remedies, the Traditional Healing Full Body Massage harnesses the healing properties of ginger and plai root. These herbs have been used for centuries to ease muscle tension and improve mobility. One of the bathing experiences offered here is the Coastal Breeze treatment. A rejuvenating experience that makes use of rich organic oils, Thailand coastal sea salt as well as complimentary essential oils of rosemary and peppermint to promote a deep sense of wellbeing.
For more information, click here.