The graceful and talented Rosamund Pike returns to the role of a cunning, manipulative woman once again, this time as Marla Grayson in one of the latest films to hit Netflix: I Care A Lot. In the movie's trailer, one would expect the following: a powerful and ambitious leading lady who's also a psychopath, Peter Dinklage playing an underground crime lord, and Dianne Wiest winning the award for Best Death Glare.
As expected, Rosamund Pike shines in her lead role as Marla, a professional-guardian-slash-con-artist who makes a living by scamming the elderly. With her eloquence and charm, she skilfully manipulates the system and her vulnerable clients by making a case that the latter are no longer capable of taking care of themselves. Marla's clients are then placed under her care – and by "care", meaning an assisted living facility, where they are sedated and isolated, allowing her to take control of their assets, selling off their most valuable possessions and pocketing the proceeds. She also bars them from any concerned family members.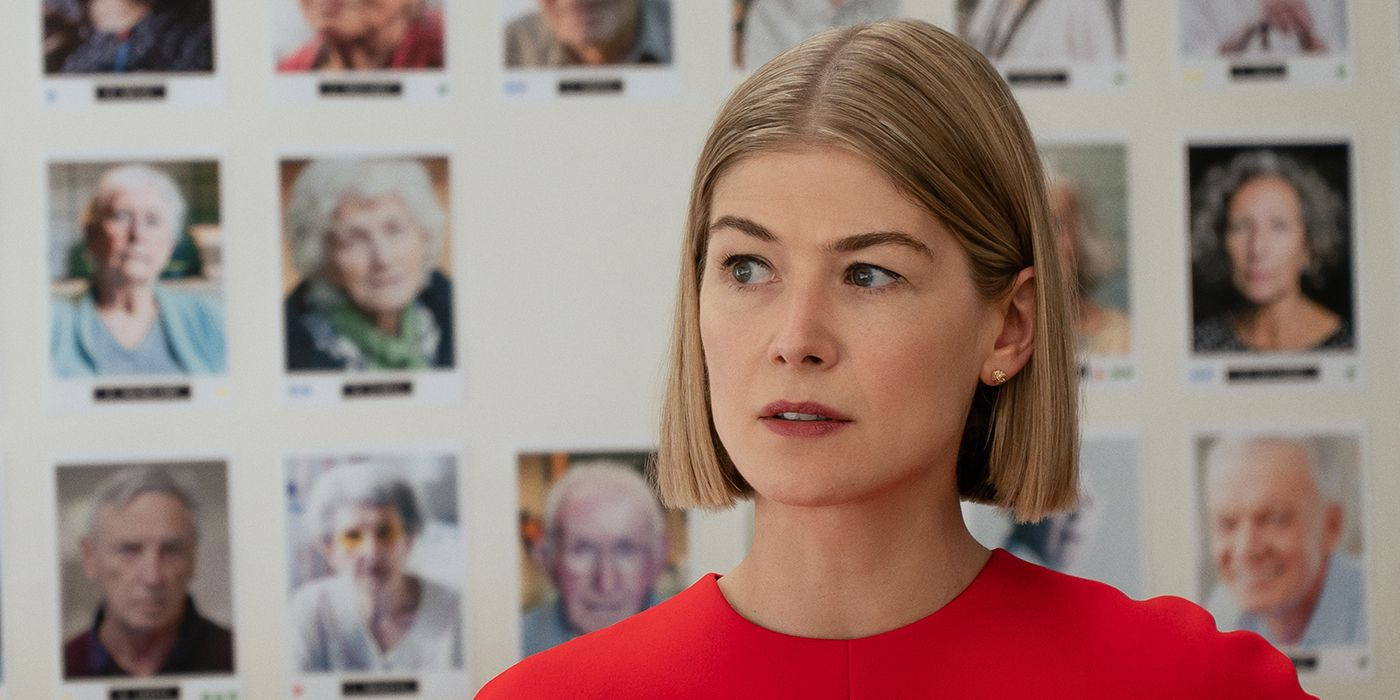 Driving the film's plot is Marla's "capture" of Jennifer Peterson (played by Dianne Wiest). Dr Karen Amos, an associate of Marla's and Jennifer's doctor, informs the former that Jennifer is a "cherry", a very wealthy elderly woman with no living family members – basically a lucrative pay day for Marla and her girlfriend, Fran. However, after falsely testifying that Jennifer suffers from dementia and isolating her in an assisted living facility, it is quickly revealed that Jennifer is actually the mother of crime lord, Roman Lunyov (played by Peter Dinklage).
Armed with beautiful shots, intense close-ups, and a stellar cast, I Care A Lot sets itself up as a truly interesting movie. It's badass, satirical, and pretty entertaining – only to be marred by questionable plot holes, ambivalent characters, and a whole lot of confusion as to what this movie tries to be.
The Mafia – but not really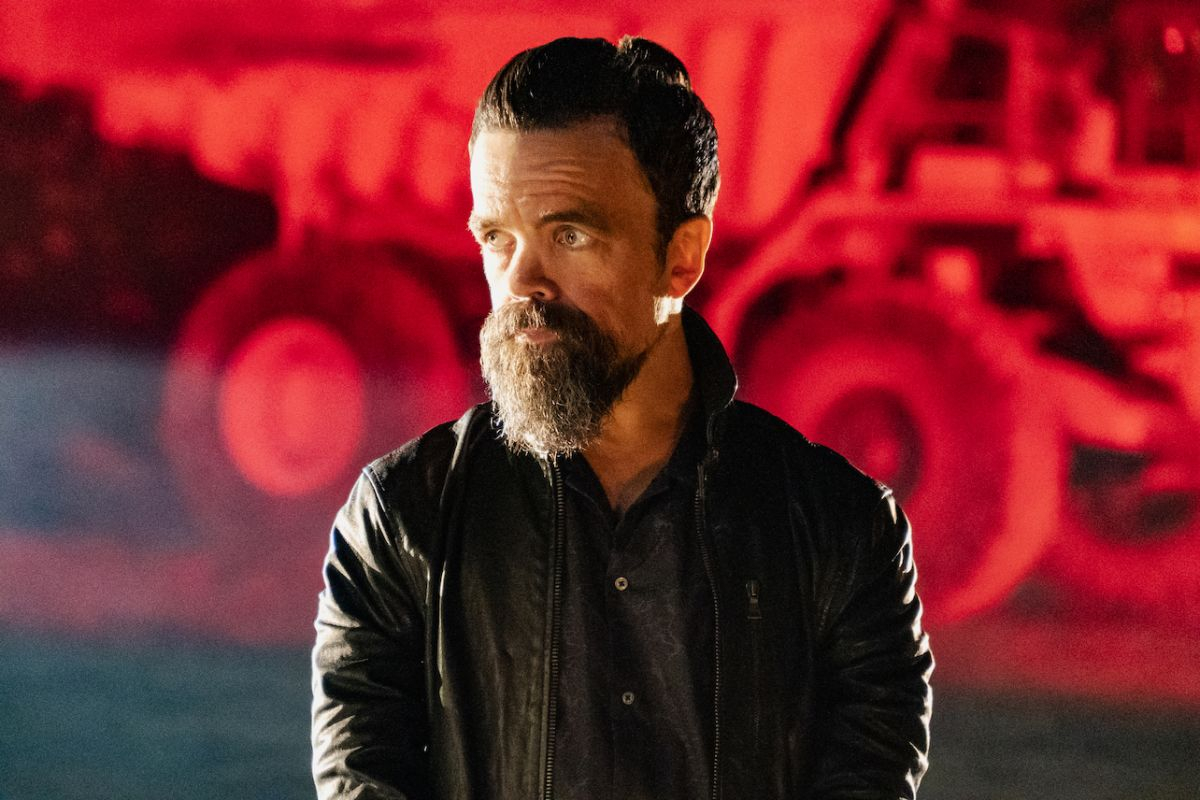 When we get introduced to Dinklage's character, we naturally expect a ruthless mafia boss akin to those in Breaking Bad. Instead, we get an underwhelming crumb of Roman's story – limited only to his brooding nature, hot temper, and unquestionable devotion to his mother.
Speaking of Breaking Bad, if you've watched at least a couple of episodes of the critically acclaimed series, or any of The Godfather films, you probably have an inkling of how gangs and the mafia work. Even the smallest inconvenience will result in their goons hunting down those close to you, and 99% chance of the time, they'll end up gunning them down. The remaining 1% belongs to I Care A Lot, where the violence is kept to a surprising minimum.
One could argue that I Care A Lot is set up to be a film for the modern intelligentsia, using words rather than guns to do the fighting – but let's be real, when you hear 'mafia', you expect a hell lot of blood and violence to not only strike fear into the hearts of your enemy, but to also push more conviction into the main character. After all, can we really believe that in any other mafia-thriller film, Fran would have been left alive? At the end of the film, we also see how easily Marla takes down Roman in her own way – which makes one question the latter's shocking lack of power and security. This effectively dissolves any chances of this film becoming a gritty thriller or a crime movie – but perhaps it has a better chance at identifying as something a bit more contemporary.
If you're someone who acknowledges that feminism is about equal rights – including making a woman play a truly horrible, albeit powerful character rather than the usual "damsel in distress" trope – then yes, I Care A Lot can be considered a sort of feminist drama. Women are given strong positions as doctors and crime partners alongside equally powerful men.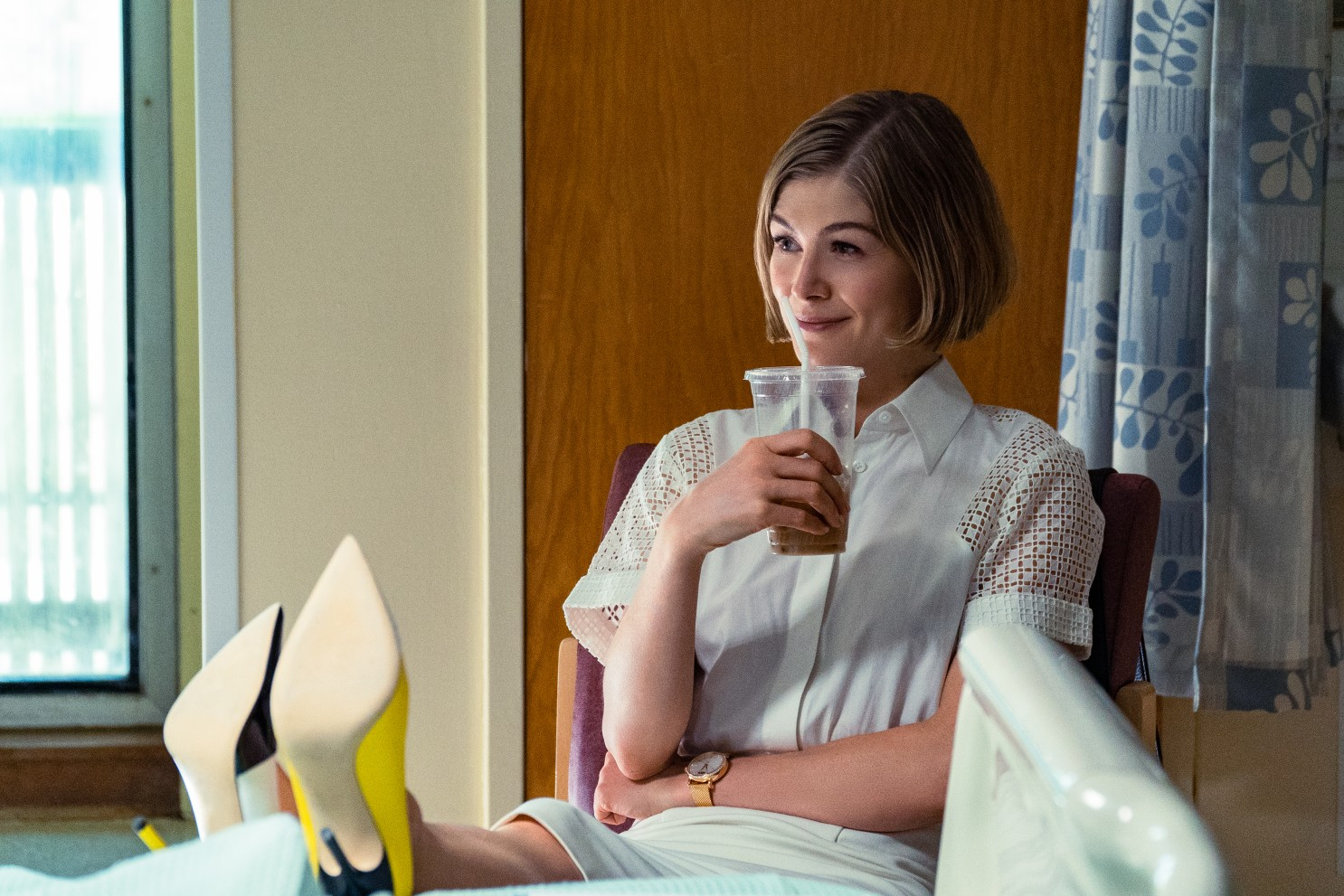 Without sexualising herself or throwing a punch, Marla effectively uses her own power of persuasion and intimidation to control the head of the assisted living facility, as well as her performative empathy to win the court over in granting her guardianship – despite having been called out by a man who she restricts from seeing his mother and mafia lawyer Dean Ericson. While the competency of the judge is questionable – considering that he doesn't seem to suspect Marla's gift of the grift – it's possible that perhaps he's also aware of her scheming, just like Dr Amos, who helped Marla is obtaining Jennifer as a ward. However, since we're not given any hints or clues to where the judge's conscience lies, this seems highly unlikely.
Overall, it's a battle of the sexes. Marla refuses to let an emotionally unstable man insult or spit in her face when she wins, and she manipulates her own partner by dangling a bag of diamonds to make sure she wins against the male mobster. However, this #badbitch-slash-#bosslady also leaves little to be desired – her drive, perhaps, at most – but you end up not really understanding who to root for. Ironically, I Care A Lot doesn't make you care about anyone or anything (well, maybe Jennifer).