From Mercedes-Benz Dream Cars Collection 2017, we test drove the AMG S63 and C63 S Coupé on the hilly terrains of The Banjaran Ipoh and were left impressed.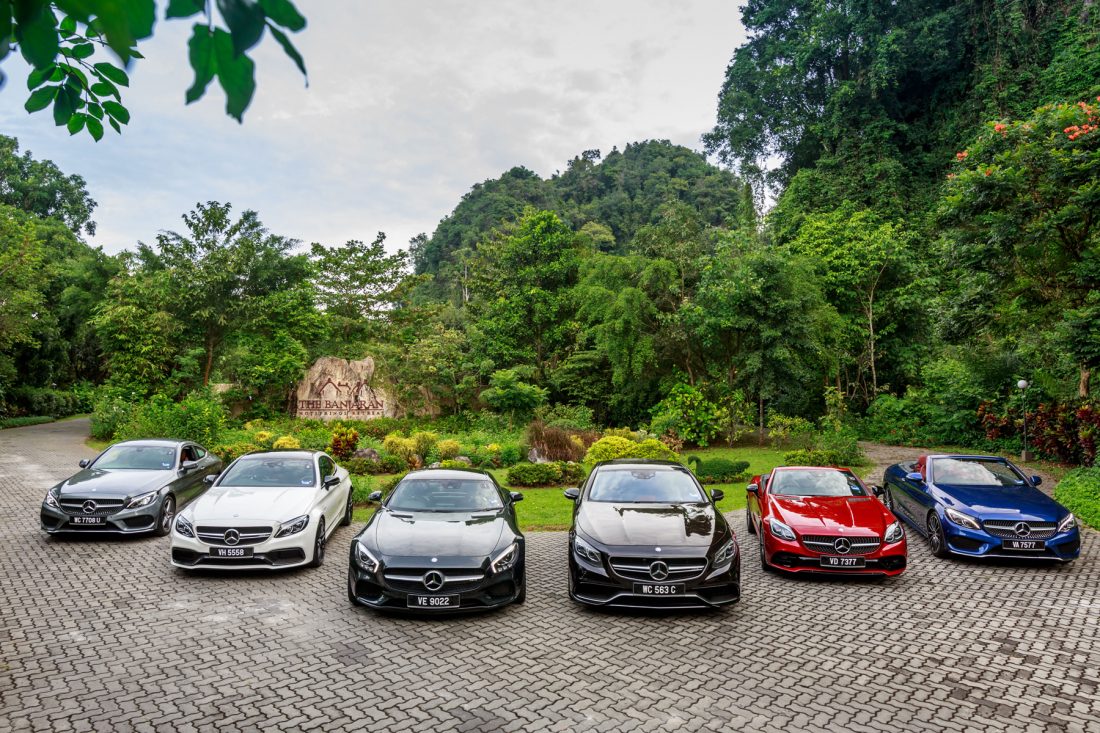 It was a balmy January morning when I tagged along with Mercedes-Benz Malaysia to try out its illustrious Dream Cars Collection 2017 with a dream trip to The Banjaran Hotspring, Ipoh. I am referring, of course, to the collection of the carmaker's most popular coupés, roadsters, cabriolets and sports cars, as derived from official sales figures of 2016.
Six cars were at our expense to handle and maneuver to our fancy, from which I could take any pick. What did it feel like to wake up in the morning and see these cars parked in front of you?
Two words: absolutely stunning.
Mercedes-Benz AMG S63 Coupé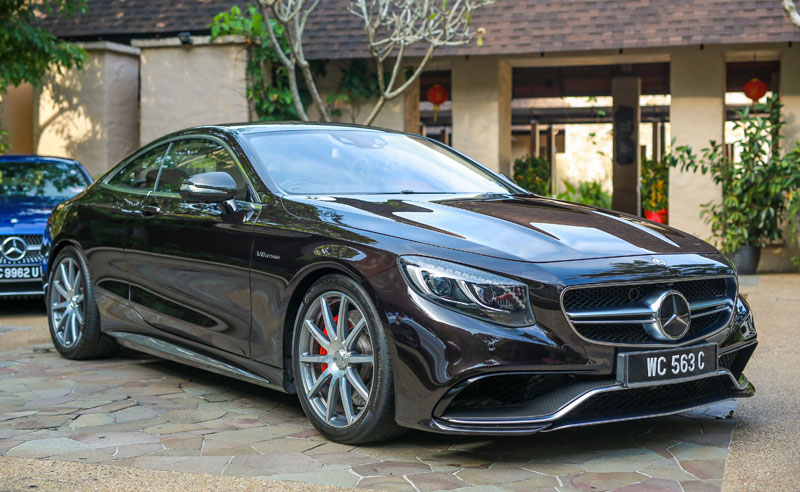 It took me a while to choose which of these emotion-driven machines I wanted to step into. Eventually, I settled on the S63 Coupé as my first choice. This car is an absolute masterpiece, having been voted as the World Luxury Car of the Year 2016. It is the perfect combination of elegance and luxury, a sports car with irresistible presence and effortless sportiness.
Its AMG 5.5L V8 Biturbo engine took on the hill elevations leading up to The Banjaran hotsprings with almost no effort while its AMG Speedshift MCT 7-speed transmission released no more than a low hum each time we switched gears around tight corners. Its Performance 4-MATIC all-wheel drive also meant full control despite the differing trails we drove over, handling the gravel of the off-road paths as smoothly as the tarred roads. This was also helped by its AMG Adaptive Sports Suspension feature — coupled with the AMG Damping System Plus, rocks and gravel of the hills were smoothed over with hardly a second thought.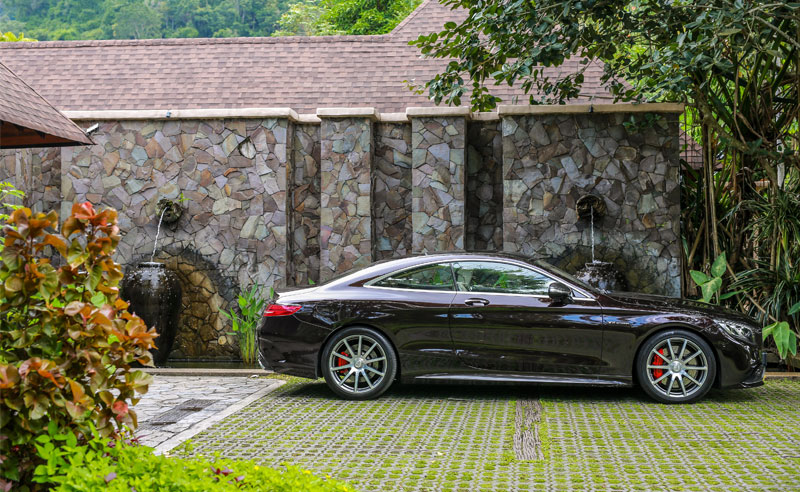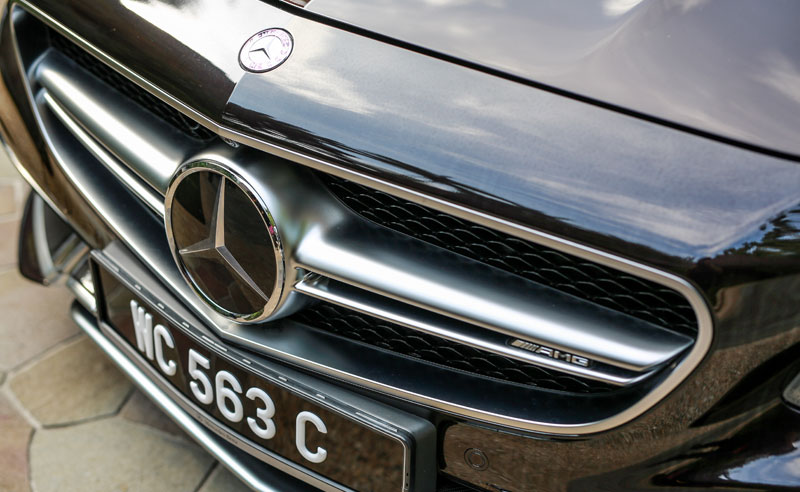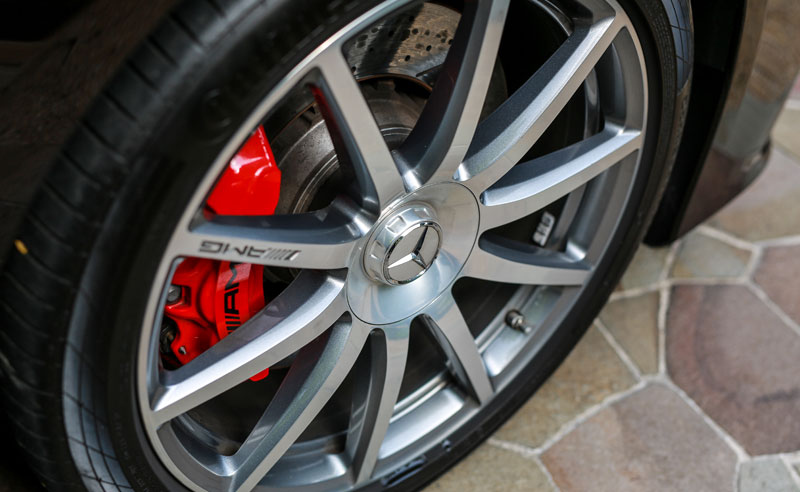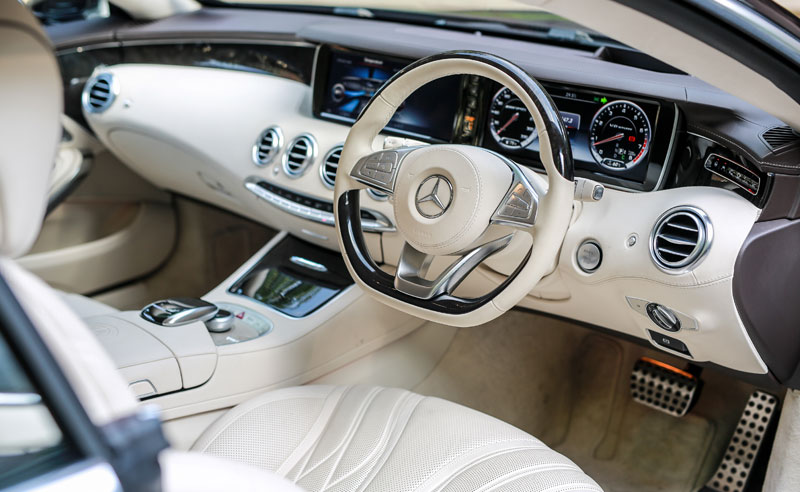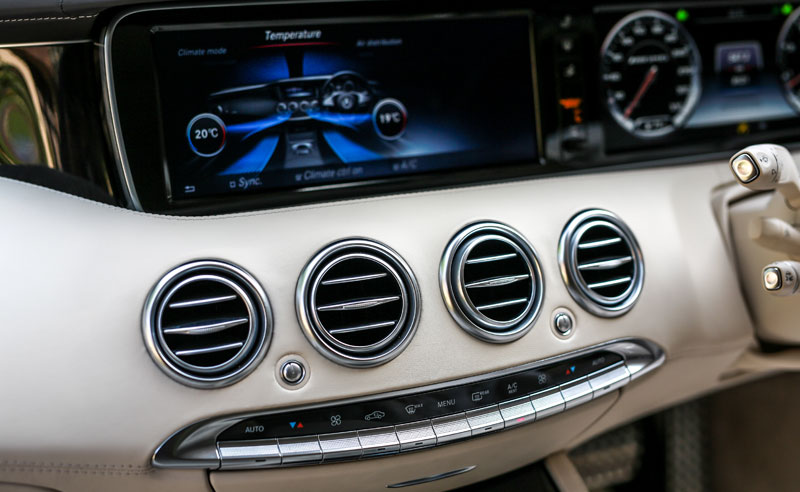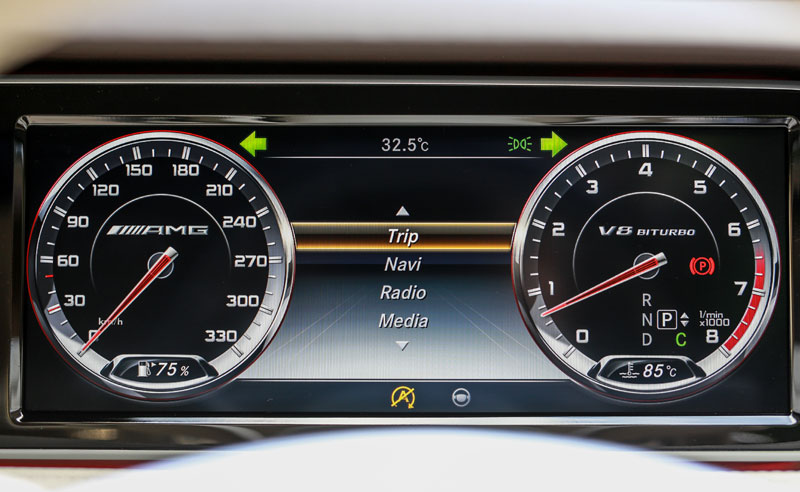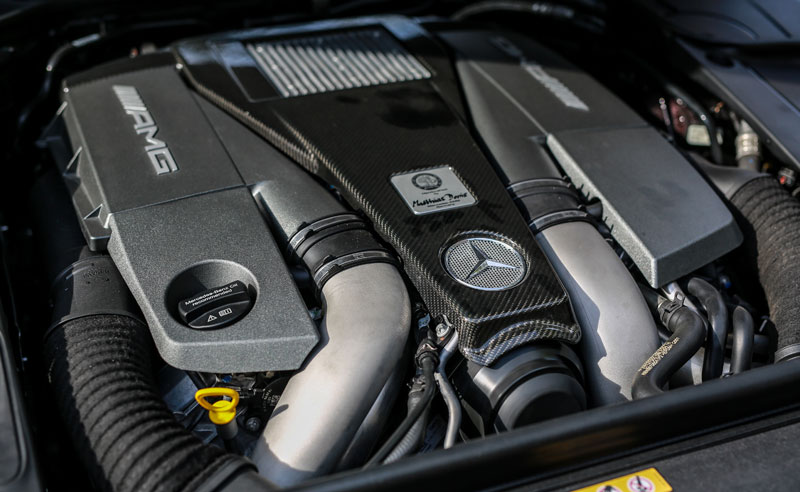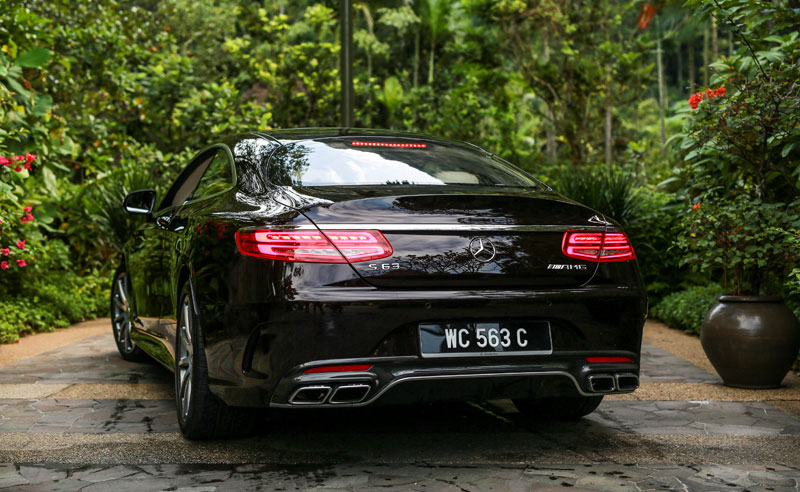 Powerwise, it was a dream, throttled by the AMG Sport Exhaust System. It not only enhanced performance, but brought sweet music to my ears — the characteristic AMG rev only possibly orchestrated by means of 4 polished-chrome tailpipes.
This was all packaged in one of the sleekest coupe design we'd seen in recent years, boasting a pure pillarless profile for eyecatching aero-dynamicity. Of course, it also stood out with the pedigree body-styling of the AMG, with each feature designed purposefully and deliberatedly. Chrome splitters, chiselled rear aprons and flared side sills were topped off with the signature twin blade AMG front grille.
Here's a winner in design, through and through, and the perfect partner for all drive weathers, be it a short trip or a long haul journey.
Mercedes-Benz AMG C63 S Coupé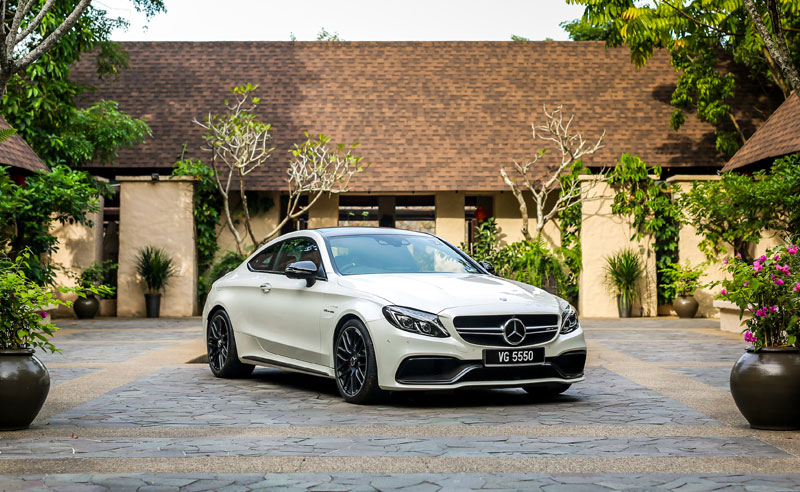 After that, I got to switch to the distinctively AMG Dream Car — the Mercedes-AMG C 63 S Coupé. Handcrafted by Mercedes-AMG, it is the brand's hallmark model personifying its motto of "One Man, One Engine".
One look at the C 63 S Coupé and the biggest distinction I noticed about it is its strikingly flared front and rear wheel arches, married with an increased track width and larger wheels that gave it a more muscular look. It felt like a race car in disguise from the moment I started the engine (itshandcrafted AMG 4.0L V8 biturbo engine with direct injection and multispark ignition started with little more than a low sexy growl) to when I was cruising in it in comfort mode (its 7G-tronic automatic transmission and 4-wheel multilink suspension helped it carve through the terrains like a hot knife through butter).
An exclusive front axle and wider track provided uncompromised stabilisation even when we were shredding through narrowest bends of the roads of The Banjaran on the way to dinner.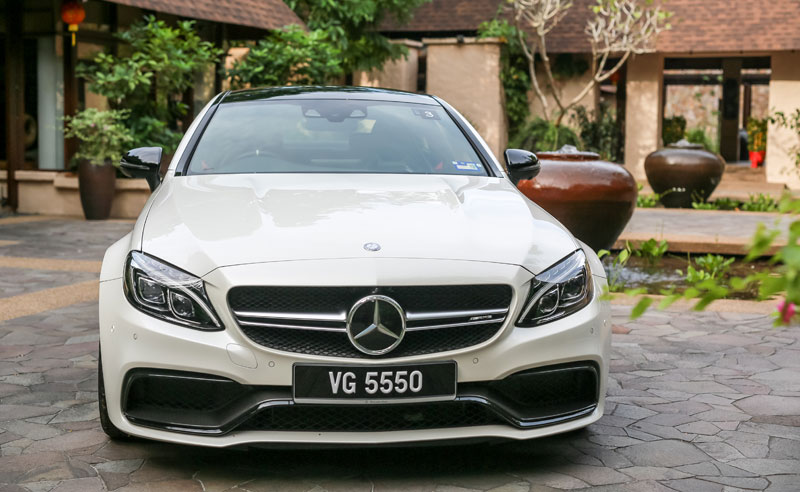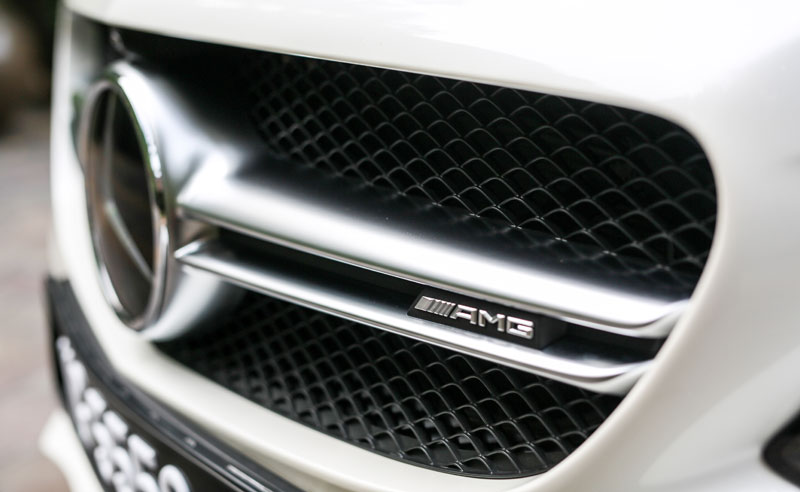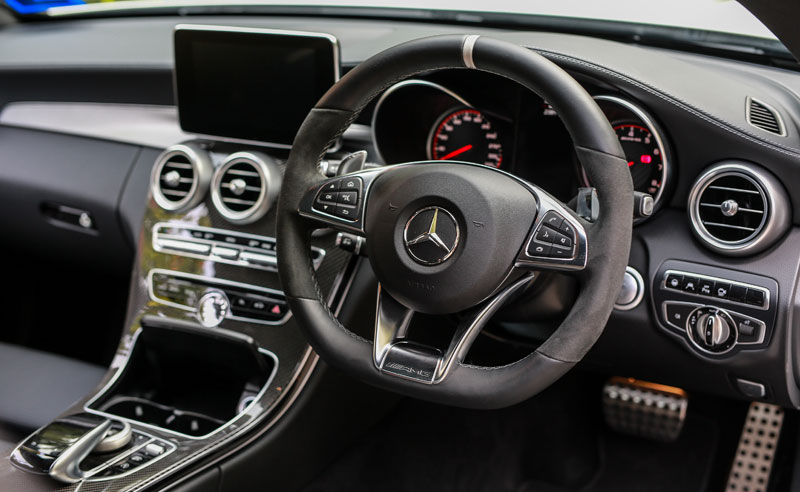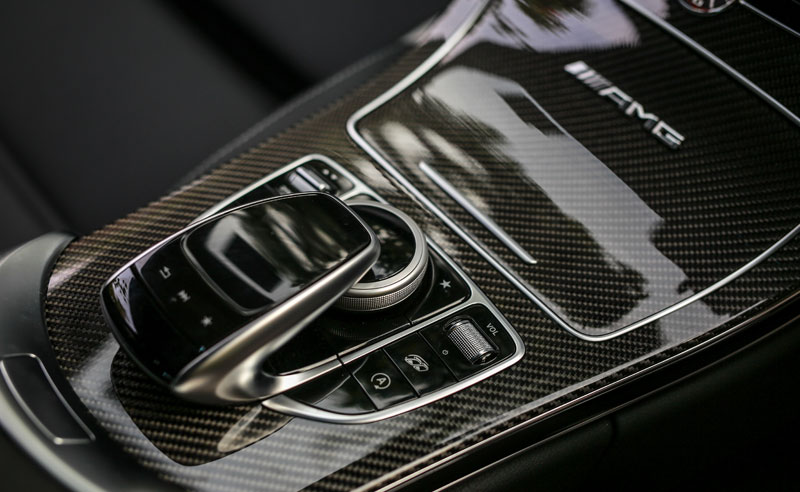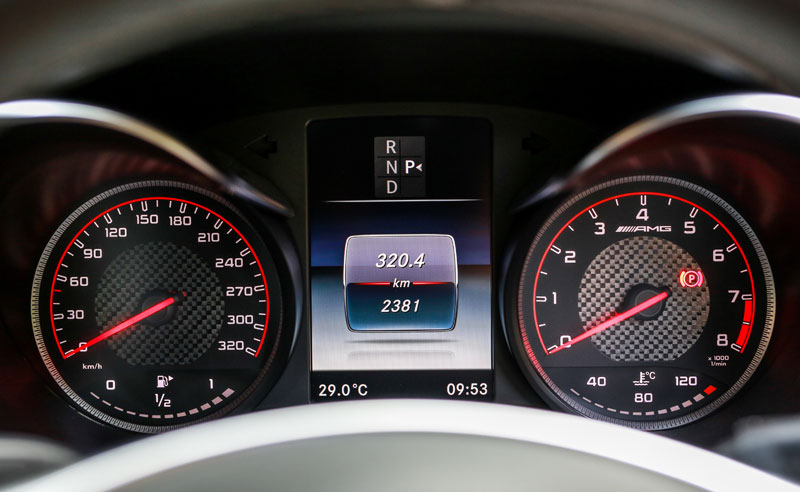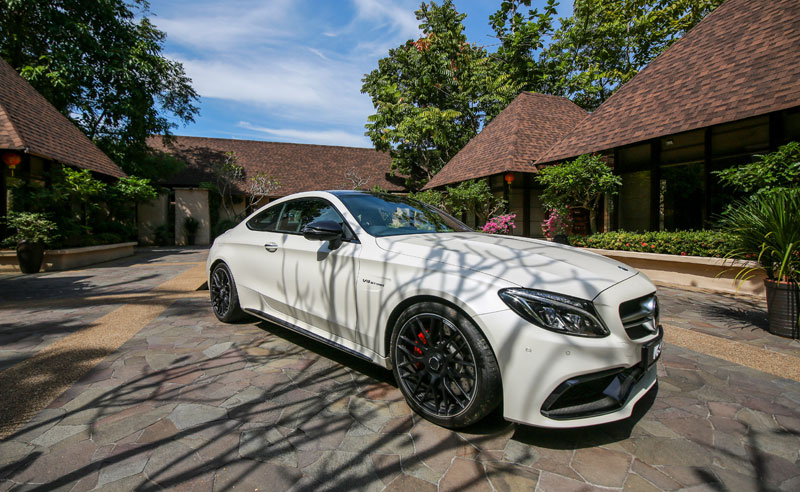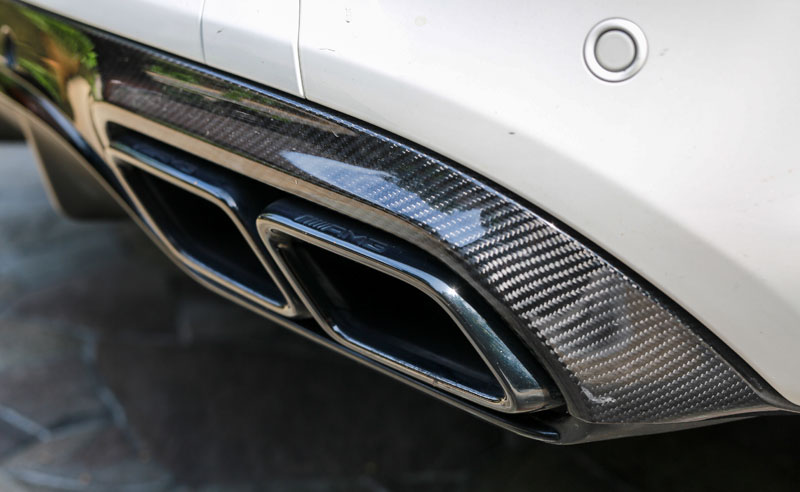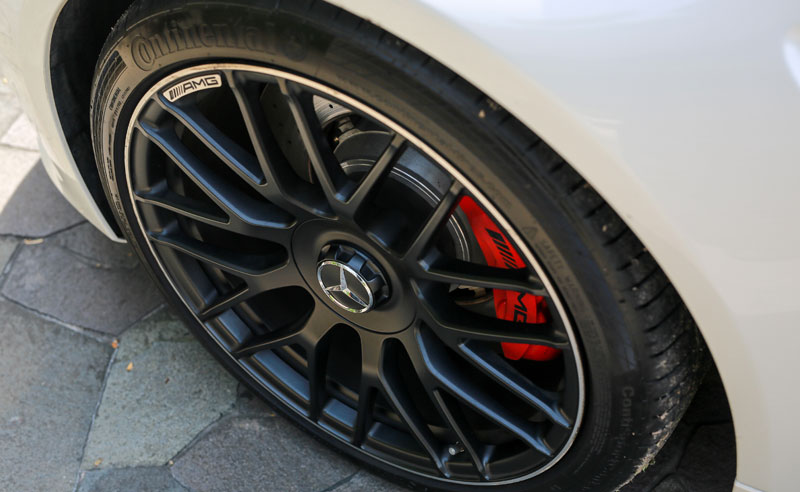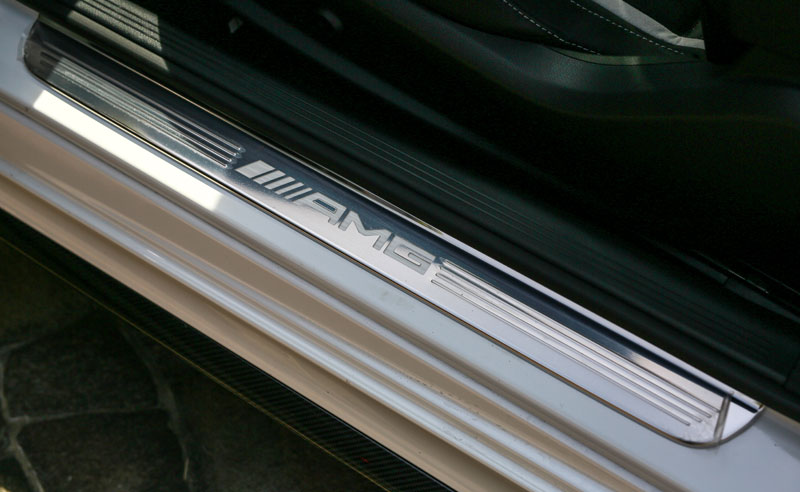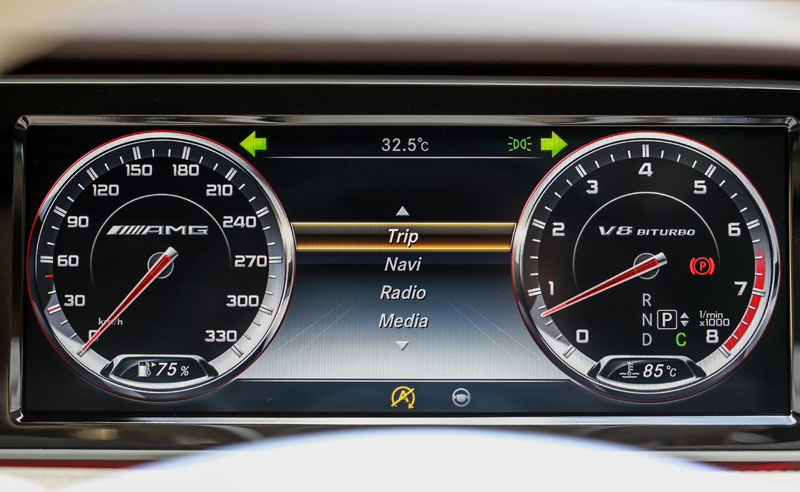 The racecar fantasy continued in the interior and exterior design of the coupè. Everything was designed with performance in mind from its 19-inch AMG 5-spoke wheels to its multifunction steering wheel and Nappa grain upper dash fully installed with AMG S instrumentations, completed with the AMG menu with Racetimer. Seatbelts also stayed true to the racecar vibe in a sporty red as did the pedals in a luxurious brushed aluminium.
If you get a thrill out of turning heads, you'll also get your fix. Between the panorama roof, the muted carbon-fibre that's quietly elegant and the illuminated doorsills, something's bound to catch the eye of passersby. Did I mention the exhaust notes?  The roar of that aforementioned V8 twin-turbo engine was distinct and bold with each step of the pedal, thanks to the AMG Performance Exhaust developed in-house all the way from Affalterbach, where the AMG HQ is. As they said – "One Man, One Engine".
Whether you are cruising on windy hill side or right in the heart of the city (both of which we got to try out on this trip) the C 63 S Coupé will give you the confidence in every corner.
There were many more models in Mercedes-Benz Dream Cars collection which I didn't get to try during the short trip but I have a feeling each and every one will be worth my while.