Known as possibly the most famous movie star in the world, Marilyn Monroe's natural talent brought her into Hollywood's spotlight. Her legendary skirt-blowing image is forever stamped in the minds of generations. Revisiting her history, Monroe is known as a revolutionary icon in debunking Hollywood's beauty trends with her charming elegance and curves.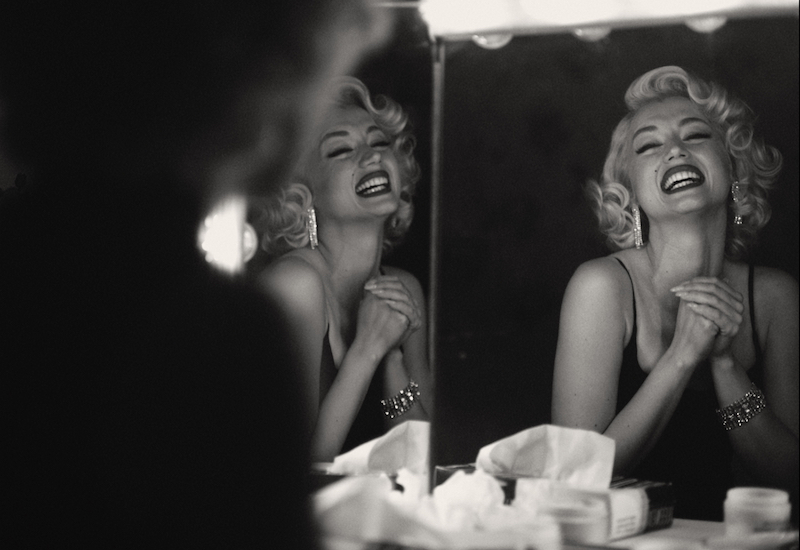 The empowering force Monroe brought to screen with her curvaceous silhouette and bubbly feminine energy was a radical change that unearthed transformation for women for many generations to come. Known by birth as Norma Jeane Mortenson, Monroe was the woman that provoked a change in the depiction of Hollywood's beauty standards. 
Upon watching the trailer, I found myself in a spiral of questions. What did Hollywood do to Marilyn Monroe? Did her expression in spitting out the blunt injustices of Hollywood cause her to lose her life, or was it the search for fame that brought on her untimely ending? 
These questions were left wired on my mind as I watched the two-minute trailer, which brought me goosebumps. With its ominous rendition of "Diamonds Are A Girl's Best Friend", 
it serves a revoking Monroe on screen, who appears to be in dire need of solace and a break from the starlet herself. It's strikingly deep yet beautiful.
I could not help but watch the trailer an unhealthy number of times and asked myself, "Why?"
In my search of what's in store for viewers upon watching Blonde's trailer, I can capture the emotional throb Monroe's fame has caused her. Based on the novel written by Joyce Carol Oates and directed by Andrew Dominik, the provoking trailer portrays the talented young Marilyn who accomplishes her dreams in the spotlight yet is overshadowed by haunting darkness.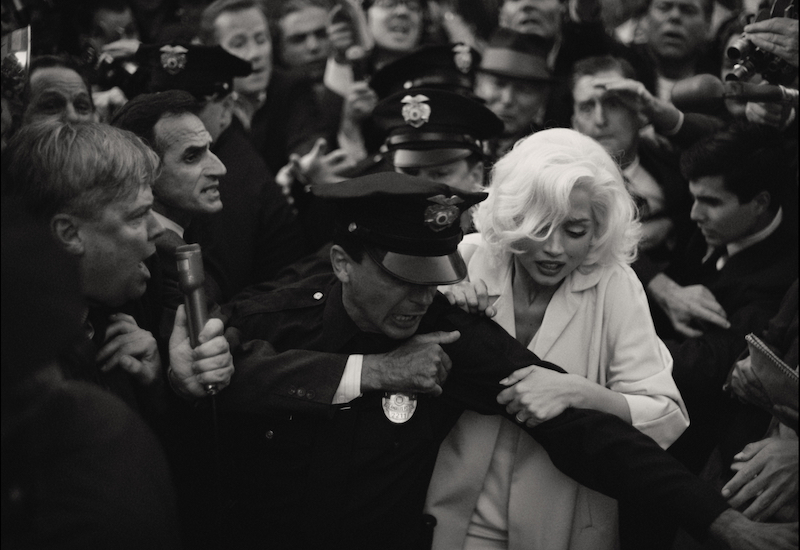 The striking details of Monroe were beautifully characterised by Ana De Armas, who reveals the murky sides of a shining star. Arma's representation of Monroe left me with chills as it evoked my understanding of what stardom and fame brought upon this vivacious star.
Her pure energy still radiates and shines on screen despite the sharp and striking quotes that question the existence of Monroe herself. "Marilyn doesn't exist. When I come out of my dressing room, I am Norma Jean." The cinematic approach of the trailer, amplifies her emotional mind and speaks out for Norma Jean in her representation of Monroe, who is "watched by all, seen by none".
Watching the trailer, it seems to me that Monroe stood by her art until she dissipated in her very own darkness. Norma has passed, but Marilyn Monroe's legendary contribution to art lives on as her character, the timeless divine beauty who fought the good fight.
For over 20 years, the lingering questions of what really killed Monroe have haunted and whispered in the ears of her legendary artistic talent. Will death be the end of Monroe, or will not knowing what killed her be the end of it? Like the rest of the world, I'll have to wait until 28th September, to see what Blonde has in store and if it answers any of the questions above. 
Photos by Netflix.