A lot is to be said about the actor who could pull off 007 with a comedic approach but the keyword here is 'actor', for he was also many other things.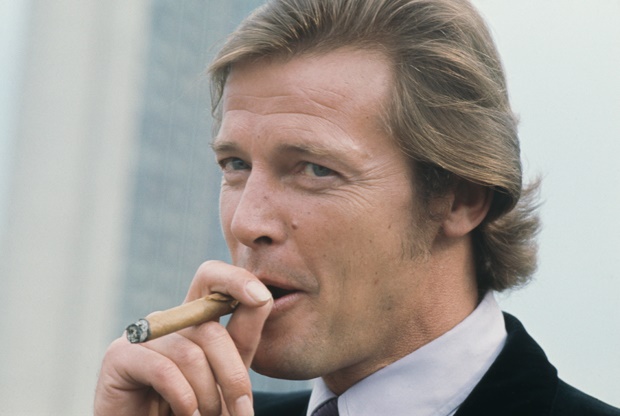 Sir Roger Moore, Bond's slickest dresser, smoothest talker and poshest master of the stiff upper lip has passed away at age 89, his family announced.
He gave us 7 Bond films and though it unfortunately coincided with the decade that fashion seemingly overlooked, he took it in more than in his stride and worked every fullskirted blazer and roped shoulder of the Savile Row traditions of the 70's. A lot is to be said about the actor who could pull all off the role of the world's most famous spy with a more comedic approach than his predecessors and kung-fu kicked his enemies to the ground all with one eyebrow raised.
But the keyword here is 'actor' because his portrayal of the debonair playboy spy, which he played to full effect for 12 whole years, was just that – acting. Under the suits and fancy gadgets, behind the fancy cars and beautiful women,  was one Roger George Moore who dropped out of school, served in Britain's Royal Army Service Corp, modelled and was actively involved in many humanitarian work alongside fellow actor Audrey Hepburn.
He dropped out of college
School wasn't his thing. He went to grammar school as well as college at the Univeristy of Durham but did not graduate. It was his two terms at the Royal Academy of Dramatic Art, paid for by film director Brian Demsond Hurst, that he discovered his calling for acting. There, he also met his future Bond co-star Lois Maxwell, the original Miss Moneypenny. Yet, he left RADA after 6 months as well to seek paid employment.
He served in the army
Shortly after the end of World War II, he was conscripted for national service after which he was commissioned into the Royal Army Service Corps as a second lieutenant. He worked his way up the ranks to become a captain, commanding a small depot in West Germany.
He modelled
In the early 50's, he appeared in print advertisements as a model for knitwear (earning him the nickname of The Big Knit) as well as other products like toothpaste.
He didn't start out successful in acting
He signed a 7-year contract with MGM in 1954 but the films that followed, among them Interrupted Melody, The King's Thief and Diane, were not successes, leading to the termination of his contract only after two years. In his own words, he once described his time with MGM as ""At MGM, RGM (Roger George Moore) was NBG [no bloody good]."
Television saved him
Television series like Ivanhoe, The Alaskans, Maverick and The Saint would be the medium that brought rise to his name. On The Saint, he didn't only act, he was also the producer and director before also lending a hand in the development of The Persuaders!.
The longest serving and oldest Bond
Despite being known by many as the longest serving Bond through 12 years and 7 films, a lot of his previous commitments to other television shows kept him from taking on the role for a considerable amount of time. He was also the oldest actor to have played Bond – he was 45 in his first film Live and Let Die (1973) and 58 when he announced his retirement in 1985.
A very different bond
Moore's Bond was notably different from the version written by Ian Fleming. He channeled a seasoned, debonair playboy and owned the role with his sense of humour and witty one liners.
He was a humanitarian and animal rights activist
A close friend of Audrey Hepburn, he was so impressed by her humanitarian work for UNICEF that he was part of UNICEF's many projects until he eventually became a UNICEF Goodwill Ambassador in 1991. Animals was also a cause close to his heart – he narrated a video for PETA in a protest against the production and wholesale of foie gras.
Not bad, for someone who did it all in flared pants and chunky collars.