One out of the limited hundred bottles available just made its way to Malaysia and will be up for auction this May.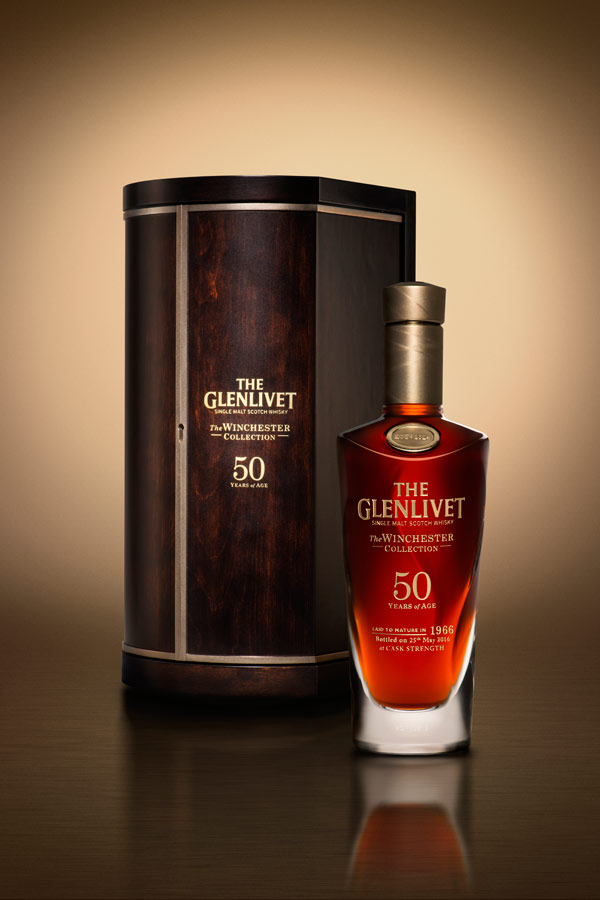 I f you had been impressed by the list of the world's best whiskies premiered earlier this month, get ready to be impressed some more with The Glenlivet's latest release, the Vintage 1966 from its Winchester Collection – a series of 50-year-old single malt whiskies that every whisky lover have longed a taste for.
Answering our prayers, one out of the limited hundred bottles available, specifically bottle No. 10 has made its way to Malaysia and will be up for auction this May.
The Vintage 1966 is the second to be released in the Winchester Collection following after the Vintage 1964 that was released in 2014. The perfectly aged whisky has blooms on the nose with smooth nuances of raisins, homemade apricot jam, cinnamon and liquorice, before ending with a satisfying dry finish on the tongue.
Brand Manager at Pernod Ricard Malaysia, Benedict Yong says, "Previously, the single bottle of Vintage 1964 that came to Malaysia fetched a record-breaking price of RM96,000 when it was auctioned in 2015."
"Given its rarity, and the success of the last auction, we look forward to see how it will be received by the community of maturing and growing whisky lovers in the country.  It is not often that one will get the opportunity to own such an exquisite hand-crafted bottle, where every sip represents 50 years of perfection."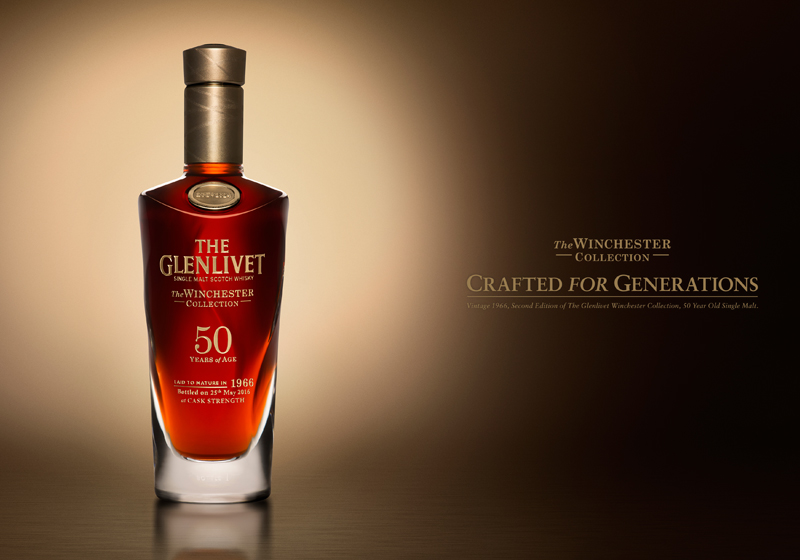 Auction for the Vintage 1966 will be Mantra Bar KL on 25th of May. Tickets for the auction is available from 25th April onwards priced at RM80 for Guardians of the Glenlivet, or RM120 for non-Guardians. Guardians will be permitted to bring three guests each, at the special Guardians' price. More details are available at www.theglenlivetguardians.com.my.
The winner of bottle No. 10 will also enjoy two business class tickets to Scotland, 3 days 2 nights stay at the Chivas Brothers guesthouse, price tours and tastings at the distilleries, while one non-bidding guest will be able to walk away with a bottle of The Glenlivet 25 Year Old XXV by guessing the final bid price. Currently it is priced globally at US$25,000 (approx MYR108,687).
That's not all, there will be four bottles of The Glenlivet 15 Year Old up for grabs on The Glenlivet's Facebook for those who are able to guess the final bid.
Whisky lovers, what's your guess?
Images: Courtesy of The Glenlivet