After dressing some of the most high profile personalities in the world, designing hotels, launching cafes and restaurants, premiering nightclubs, opening museums and even taking on the sustainability challenge, Giorgio Armani is ready for a new challenge at age 86.
The designer has long been a fan of yachts, owning two of his own called the Marioù and Maìn. Now, he's lending his designing prowess to a special yacht project done in collaboration with The Italian Sea Group.
Not much has yet been announced but it's said to be a one-of-a-kind 72-metre Admiral motor yacht. Armani has previously only been involved in the furnishing and interior design of his previous yachts, but with this megayacht due for completion in 2024, he'll be directly overseeing the overall design.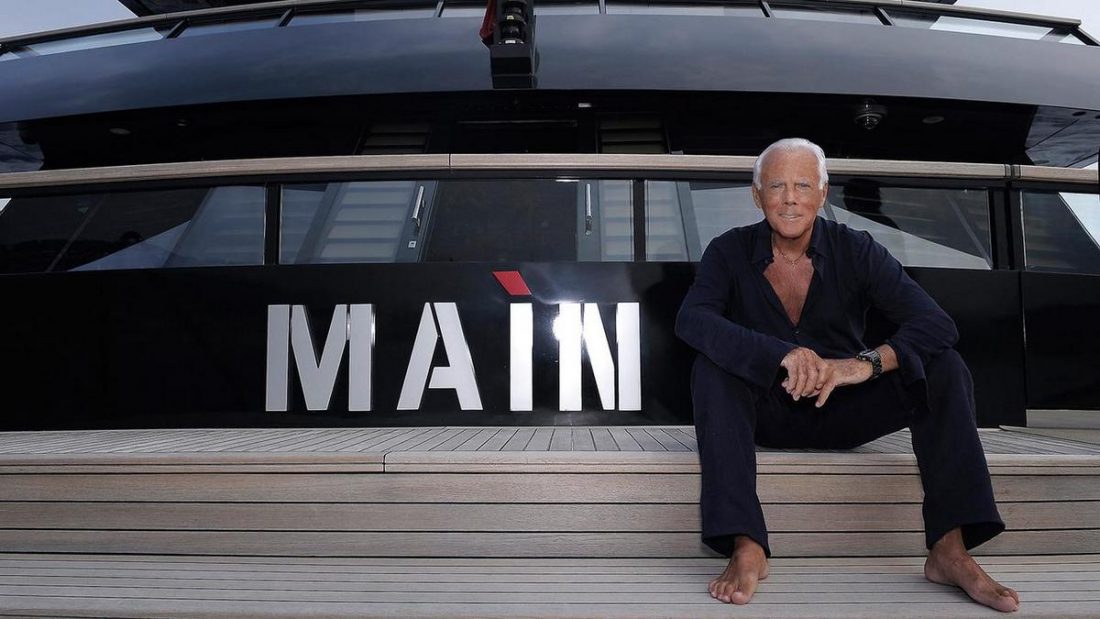 Until then, Armani's current home on the waters is his 65-metre Maìn, built in 2008 by Codecasa. The superyacht is a sight to behold with a unique military green finish on the outside and super luxurious amenities on the inside, including a spa, indoor gym and cinema. Maìn was the replacement for Armani's first luxury yacht Mariù that was launched in 2003, named after his mother.
With The Italian Sea Group on deck with the designing and building of the upcoming megayacht, it's bound to be a sight to behold.