The Chef's Table takes a trip out of the day-to-day offerings to venture into something unknown, but like the best things in life, its travels are rooted in home.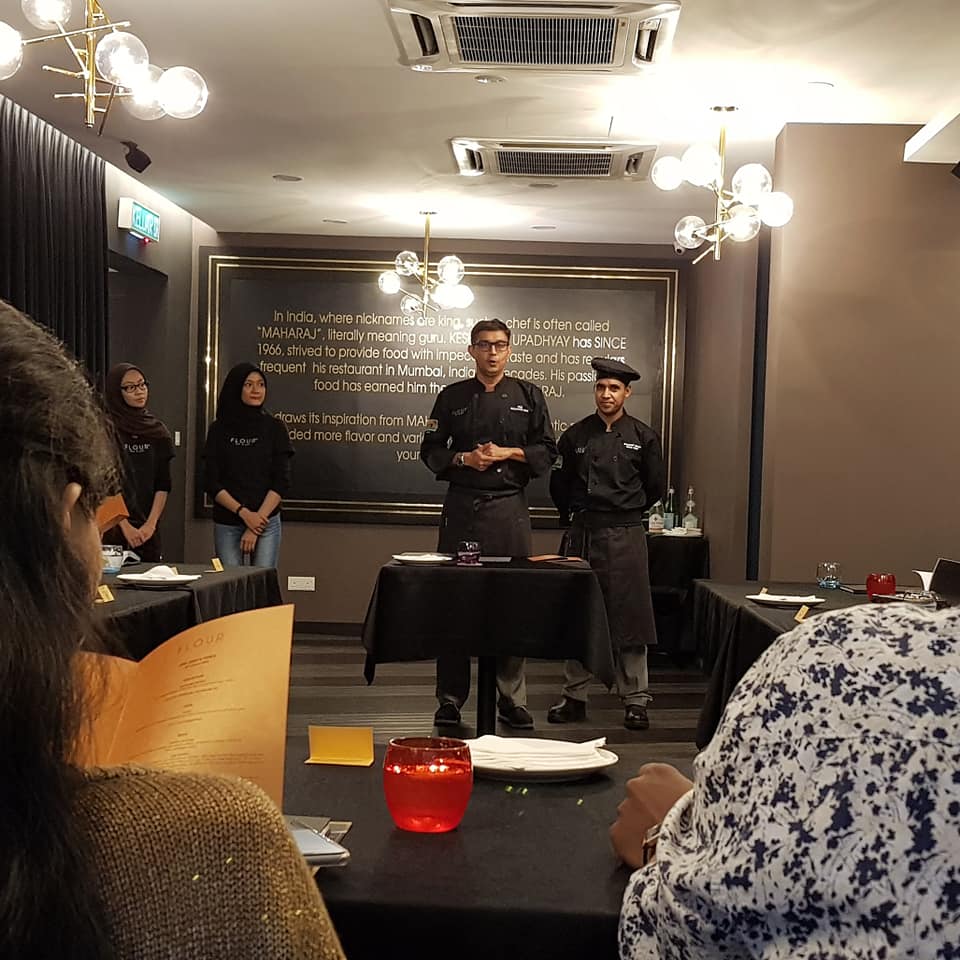 Fans of Indian cuisine have long found comfort in the fluffy naans, thick masalas and smoky grilles of FLOUR Restaurant in Bukit Damansara. It has become a namestay in the neighbourhood dining enclave for its humble offerings of authentic Indian food spanning North to South, whipped up by Chef Yogesh Upadhyay, who started it all with the vision of sharing his favourite flavours of home India with KL-ites.
Perhaps it's a wave of homesickness, or perhaps it's an injection of ambition, but the chef proprietor recently spiced things up with a whole new concept that strays quite far from what frequenters of the restaurant are familiar with.
The Chef's Table, as it is aptly called, takes a trip out of the day-to-day offerings to venture into something unknown. But like the best things in life, its travels are rooted in home, offering those sampling it a brief adventure in the form of a 10-course dinner menu of what could be if they take a bet on courage, before returning safely to the shores of comfort.
Are you ready to go on a trip?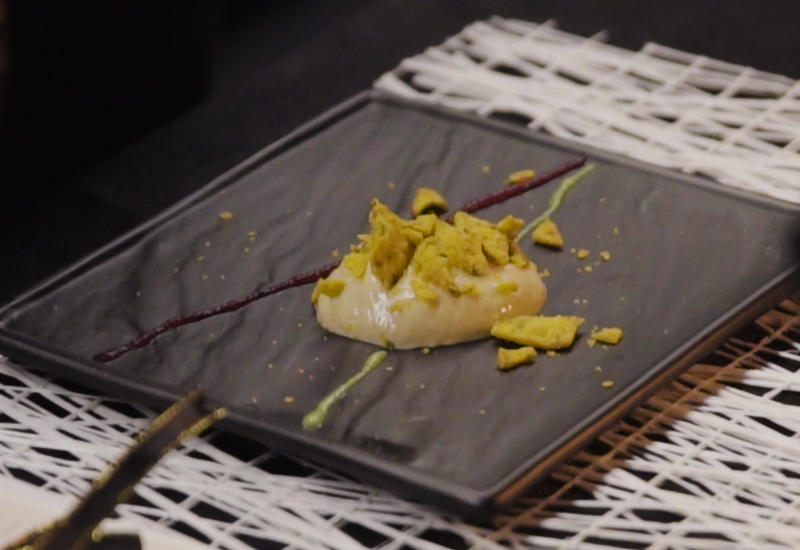 Course 1: Curd
The first course translates Chef Yogi's apprehension about leaving home into a creamy medley in the mouth. A dollop of Indian yoghurt brings a confusing mix of tart milkiness, intensified with muruku spice. But the longer it mulls on the tongue, the sweeter it gets, aided by two streaks of beetroot and green pea puree. Towards the end, you'll end up wanting more, just as how a new place warms up to you the longer you stay to familiarise yourself.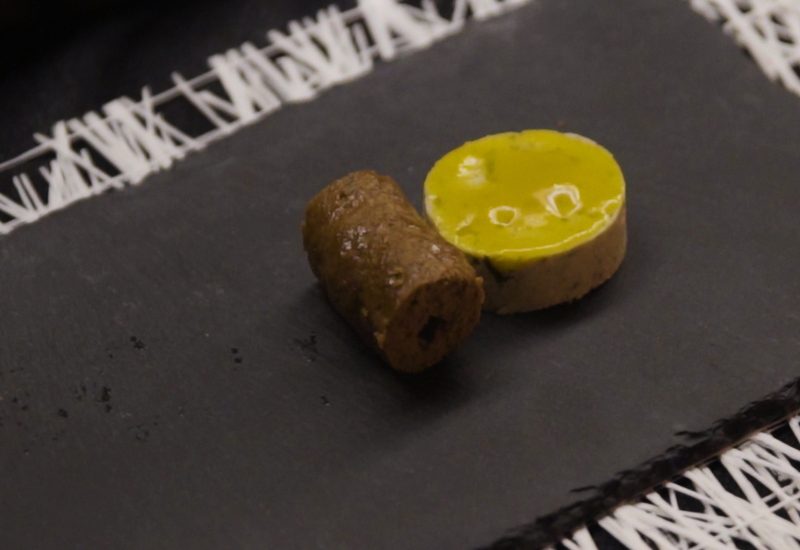 Course 2: Skewer
Chef Yogi moves into the excitement of being in a foreign place with the second course of chicken and goat skewers. The chicken is steamed while the goat is grilled, presenting two meats prepared in two different ways for two different taste and texture. It tells the contrasting effect of being in a new place and experiencing novel things.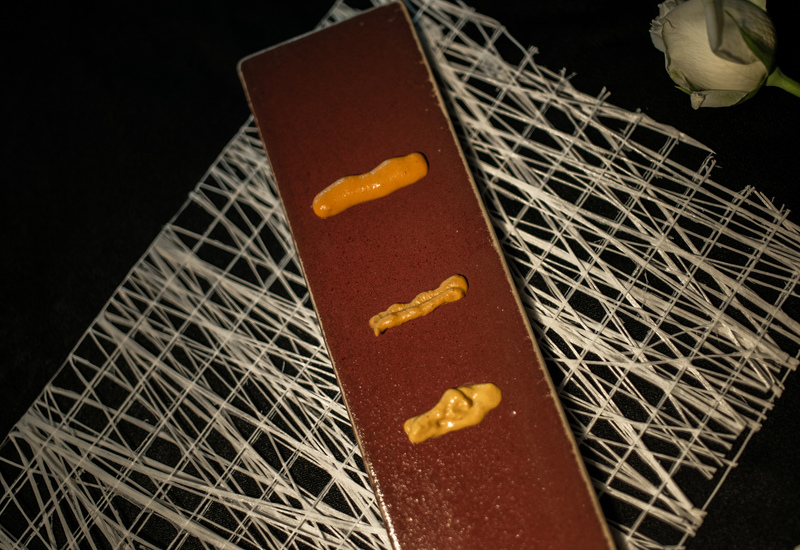 Course 3: Licking good
Being exposed to new ways of doing things is one of the most prized experiences of travel. Pushing the boundaries of that, Chef Yogi makes us abandon everything we are accustomed to with dining – like cutlery, in this instance – and literally lick the third course off the plate. Three strips of FLOUR's most popular house-made sauces – creamy and savoury butter chicken, a nutty cashew curry, and light paneer munghu – present explosive flavours laden with all the most prized Indian spices.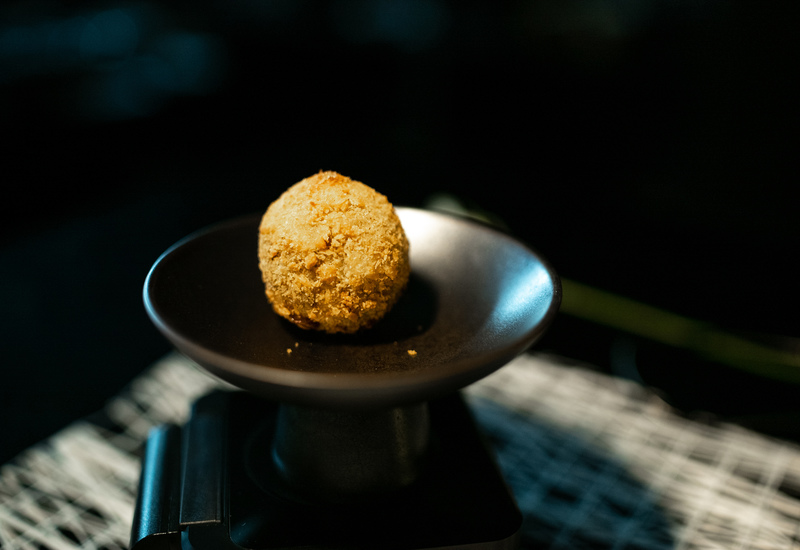 Course 4: Corn
This fourth course challenges everything we think we know, and presents an idea out of the ordinary. Fooling first the eyes, corn is disguised in a golden deep-fried ball that we can easily pop into the mouth. Then our tongue is taken on a ride with a chewy centre that's not quite corn. It is later revealed that a small scoop of vanilla ice cream makes up the body, lending the unmistakable sweetness of corn a touch of pleasant creaminess.
Course 5: Soup
Venturing even further from home, Chef Yogi heads to the Northeast and borrows some Tibetan influence with the soup. His rendition of the traditional thugba noodle soup is peppery like the original, spiced with generous use of Szechuan pepper. He swaps out rice noodles for rice, however, for an element of home (Malaysians love their rice), presenting a dish that's exciting in its exoticism yet familiar in its flavours.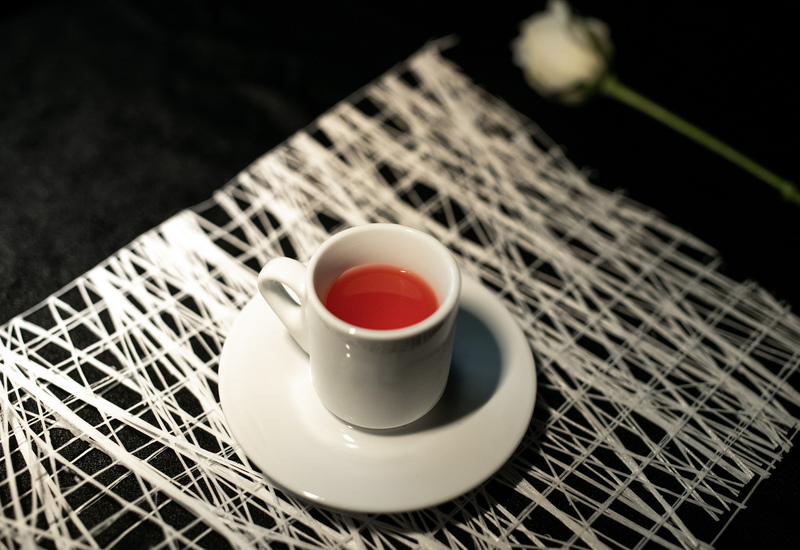 Course 6: Sorbet
Don't let the name fool you. It's too easy to serve sorbet as a palate cleanser so Chef Yogi swaps things out to serve the bright freshness of a ginger tea sorbet as a tea, complete with mini teacup that you sip from.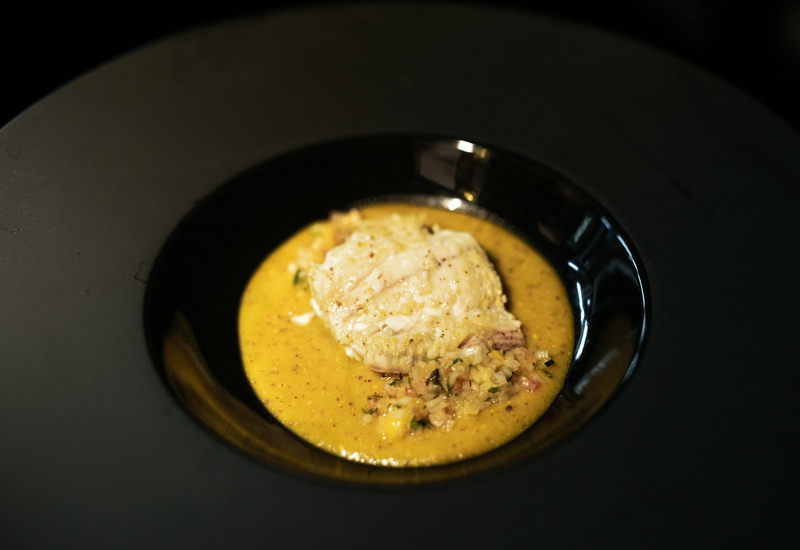 Course 7: Fish
Chef Yogi pops by the coasts of West Bengal next, serving up the traditional machhet johl curry fish stew of the region. Diced green chilli, tomato and peppers add a nice juicy burst of sweet and sour to the rich curry. The fish itself is well marinated with spices, and make for immensely satisfying bites on a bed of quinoa for texture.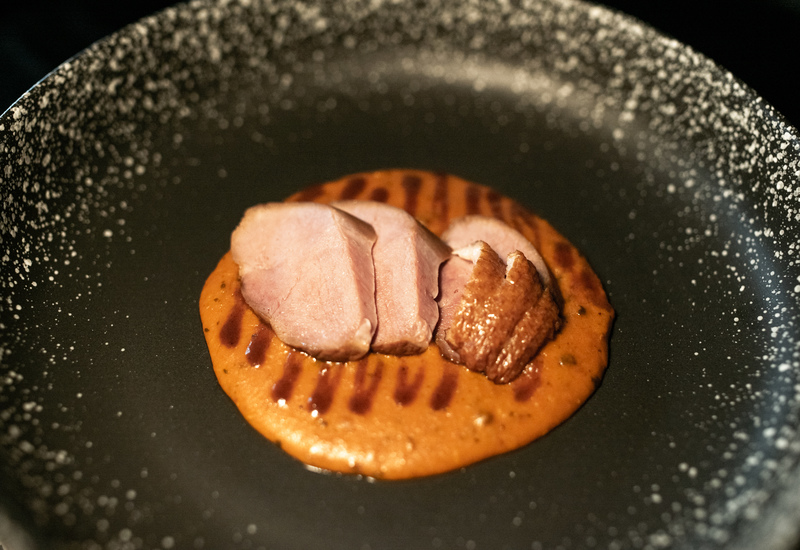 Course 8: Duck
Thick slices of duck, smoked to charred briney perfection would have been delicious on their own, in our opinion. Chef Yogi's decision to serve it on a bed of pureed black lentils and young mango pulls out the game of the duck and complements it with a juicy tartness, grounded by the nuttiness of the lentils, for a heightened experience.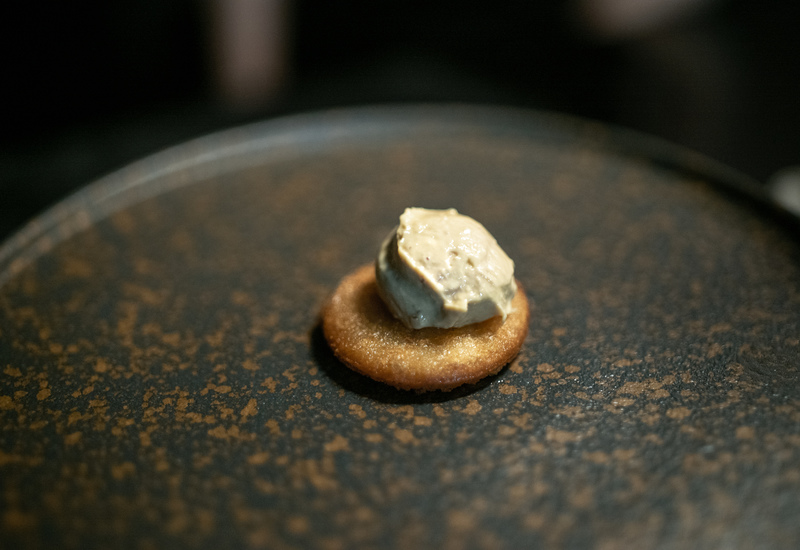 Course 9: Cheese cake
Yet another dish which isn't quite what its name suggests, this pre-dessert is the traditional Indian yoghurt cheese served atop a piece of fried bread. A drizzle of sugar syrup and a sprinkling of pistachio add a contrast of flavor and texture.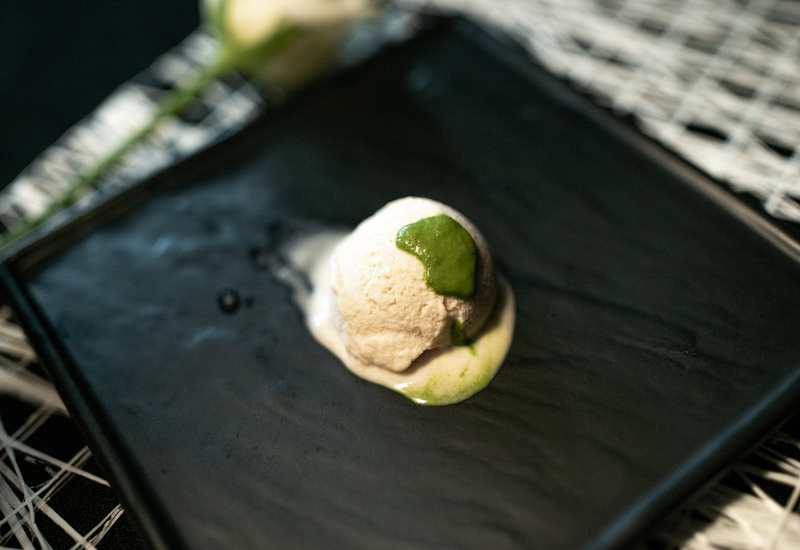 Course 10: Ice cream
Ice cream is served as a befitting cold finale to a dinner journey of complex spice, playful textures and dazzling colours. It's a frozen yoghurt ice cream of course, but what you'll be surprised to learn is that it's frozen from the same yoghurt cream first served as the appetiser. This is Chef Yogi's message of homecoming, a return to the the first point of departure at the end of the journey. "The way you began, so shall you end," says he.
It was a dinner of questions, of sharing, of figuring things out, just as the best form of travel does to you. In that, Chef Yogi's intention to have us travel by means of our palate is a successful one.
The FLOUR Chef's Table is a 3-day pop-up that will be take place as and when Chef Yogi feels like so keep an eye out on its Facebook page for the announcement of the next session. Meanwhile, you can enjoy FLOUR's original menu of everyday Indian food.
(Photos: FLOUR)