Art doesn't happen in a vacuum. It's a journey, a process, an experience – shaped by fragments and moments found far beyond the walls of any studio or workshop.
Just ask Ronald Chew, entrepreneur and founder of prominent Malaysian streetwear label NERDUNIT.
It's 10 a.m. and Ronald is smoothly manoeuvring the new Volkswagen Arteon R-Line 4MOTION out onto the bustling city streets of Kuala Lumpur. He's on a hunt for a fresh dose of inspiration and FirstClasse has come along for the ride.
"Fashion is a cycle," he says matter-of-factly. "It always starts from something that has influenced you, and then you take it, restructure it and put it back together."
Giving us a glimpse into his creative process, Ronald shares that reimagining familiar objects and concepts in novel ways is central to NERDUNIT's code. The label, known for its oversized silhouettes and subversive designs, was established back in 2013 while he was studying graphic design in San Francisco.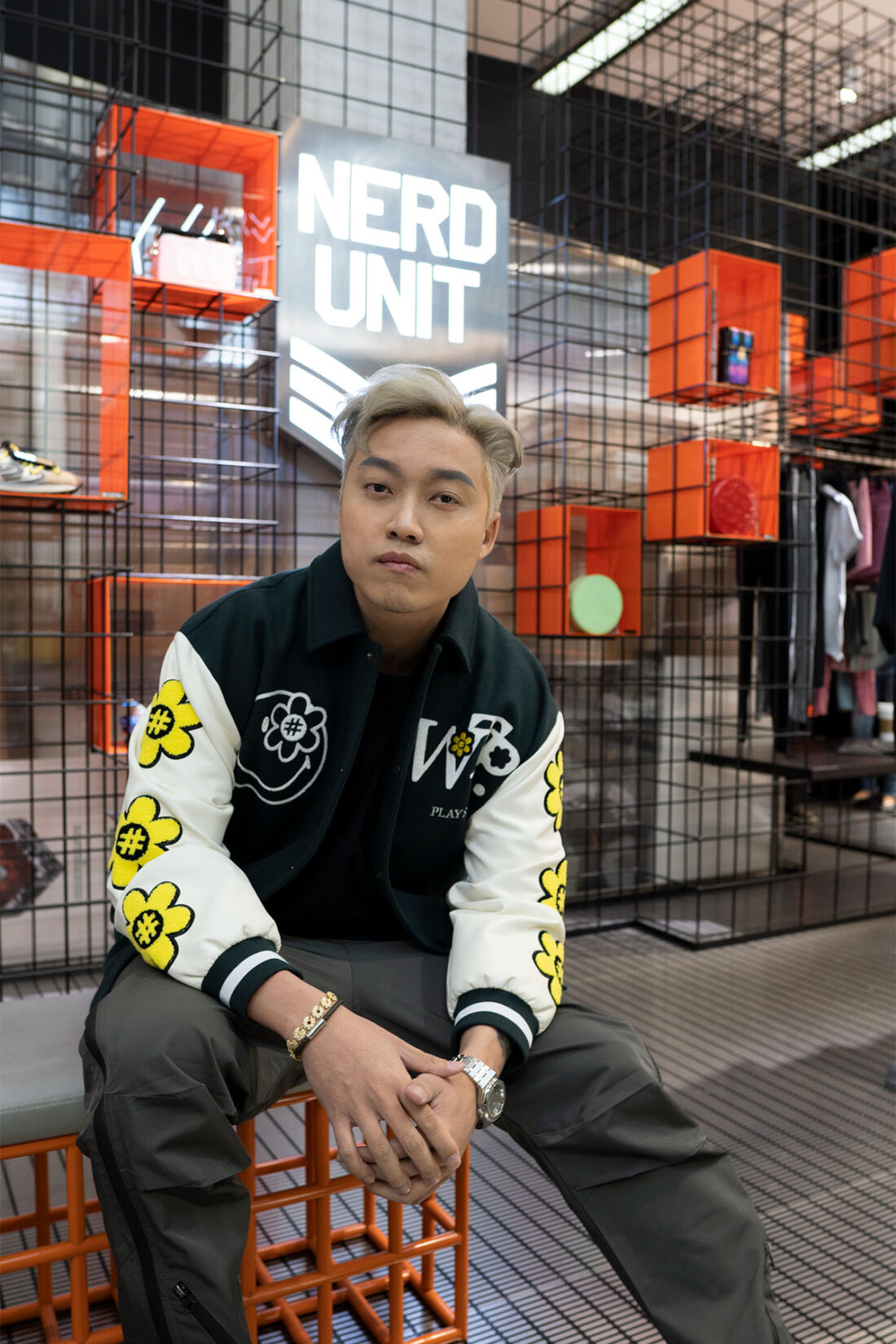 An amalgamation of influences had nudged Ronald towards starting his own brand. They include: a love for skate and basketball culture, an admiration of Michael Jordan and his iconic sneakers, and wide exposure to streetwear fashion in the US.
"At that point I felt like I wanted to make something that I liked. Something that I couldn't find anywhere else." Today, that spirit of defiant creativity and boldness runs through NERDUNIT's collections, which were made to do anything but blend in. 
Pulling up in front of Chinatown KL's cultural heritage site Kwai Chai Hong, it became evident that the Arteon too was built to stand out. The heads that stopped and turned to appreciate the Lapiz Blue car's sporty, charismatic exterior told us as much.
While the brand may have been conceived in the US, and spawned flagship stores in the UK and Japan over the past 8 years of its existence, NERDUNIT remains steadfastly based in Malaysia. "I really wanted to prove that anything international brands could do, Malaysians were capable of doing too."
Growing up in KL, Ronald fully appreciates the rich diversity of cultures and people this city has to offer. "We're always able to find inspiration in places around the city and from the people that we interact with." For creatives, KL is a goldmine of ideas just waiting to be discovered, always only a short drive away.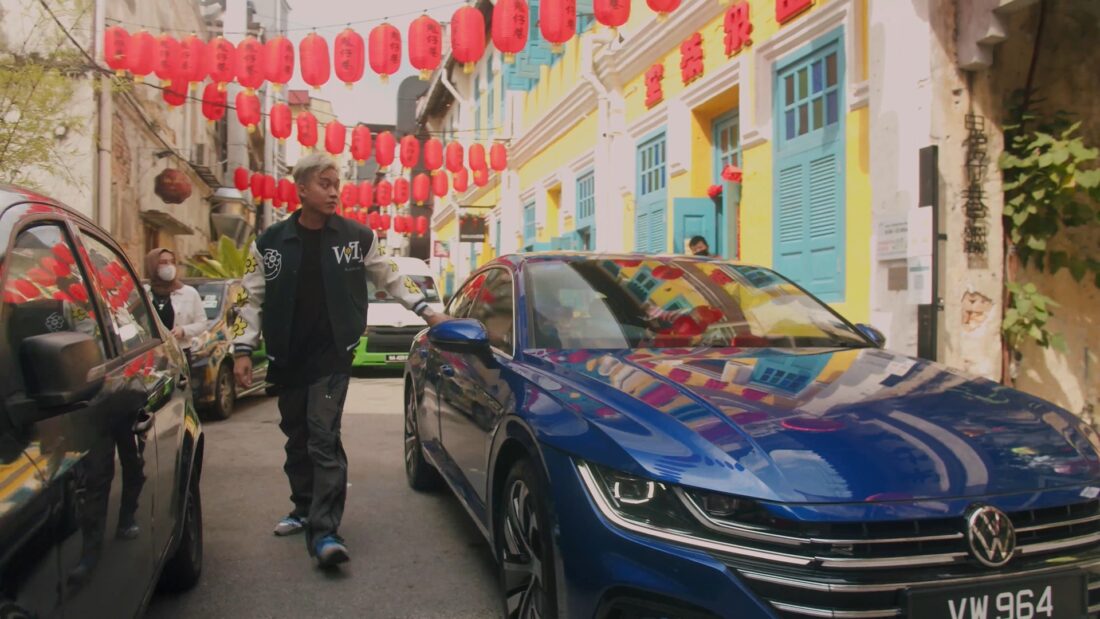 Yet inspiration might strike even before you reach your intended destination. Ronald cites pop culture and music, particularly hip hop, as an influence in NEDRUNIT's design vision. Equipped with a Harman Kardon 700W digital sound system, the Arteon lets you soak in the rich emotion and intensity of every verse and rhyme, thanks to its 12 high performance speakers, 16-channel digital amplifier and surround sound. 
En route to the non-descript, vintage gem that is the Junk Book Store, conversations cease as our ears perk up to the impressive acoustic quality reverberating through the Arteon's interior.
Ronald has long understood the value of pausing to listen to outside sources: "I'm a listener. I always listen to what my team, especially younger members, tell me so I can see their point of view. Sometimes things are not what I think they are, so if I'm able to see their perspective, it can only enhance the creative process."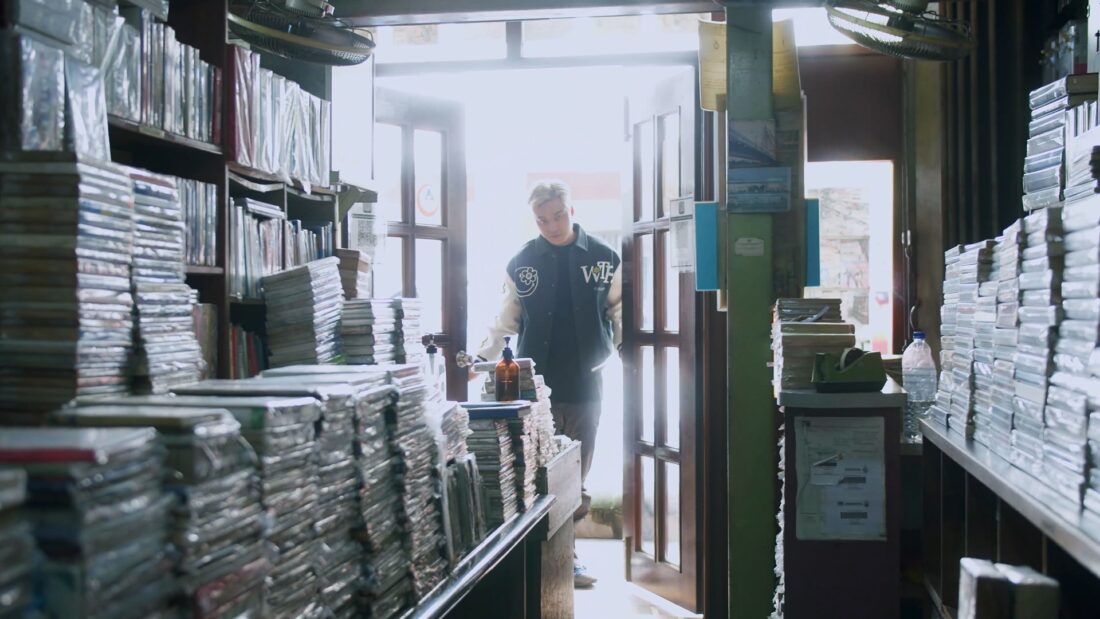 Geared towards collaboration
This ethos of idea exchange and co-creation is essential to NERDUNIT's DNA. Most recently, the brand collaborated with FXXKING RABBITS for a second volume and created a fast-food themed face mask set with Commonmask.
"Every time that we work with a brand, we get to learn something from it," he explains. "We like to do collaborations because we can see how their creativity flows, what their working process is like, how they built their business – it doesn't matter if it's with a food brand or a fashion brand or anything else."
Our third stop of the day, REXKL, encapsulates this principle as a community hub that unites craftsmen, restaurateurs, and retailers all in one creative space.
Battling the onset of rush hour traffic to get to this cultural hotspot proved a breeze with the Arteon's new wireless app connect feature, which lets smartphone navigation apps be seamlessly pulled up on the infotainment touchscreen.
For Ronald, artistry and invention shouldn't be confined to neat categories. While NERDUNIT has its unique brand of rebellious appeal, his recently launched Water The Plant brand in partnership with Smiley, on the other hand, expresses a theme of nurturing optimism. 
Don't write him off as a one-industry-wonder, though. "I'm not just a fashion guy," he declares. 
As a lifestyle entrepreneur, his projects also include a chain of conceptual food and beverage outlets called Park-In. "Every time you walk into an outlet, we hope to give you a new, different experience."
"I think whether it's a clothing brand, a restaurant or a bar, they're all platforms for me to express my creativity."
With so many plates to juggle, one wonders what fuels Ronald's never-ending drive to always be conceptualising, collaborating and creating. 
"I hope that one day in the future, even if NERDUNIT or any other brand that I've created doesn't exist anymore, you'll still be able to see the impact it's had on a generation."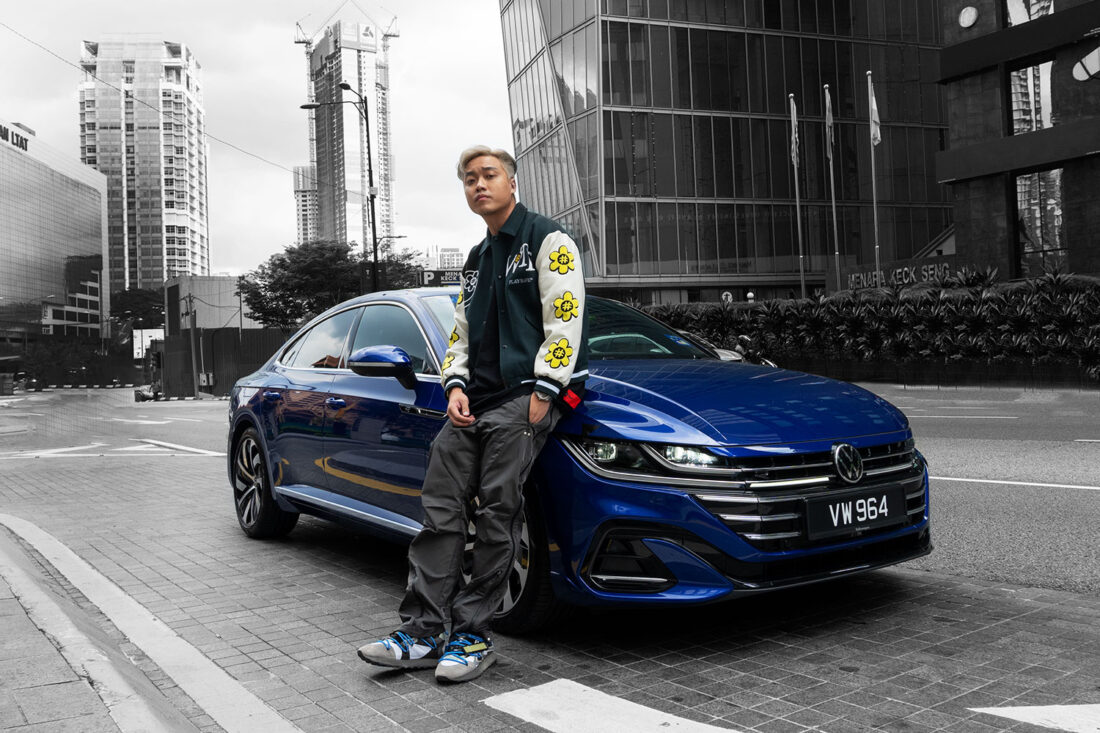 Video: Felix Khu
Photography: Anson Siau