Looking for a taste of something real, something authentic? Then street food is what you're looking for. Japan is known for its array of sensational street food with some making their way into menus across the globe. If you have a trip to Japan coming up, here is a selection of street food to tuck into and the best places to find them.
Yakitori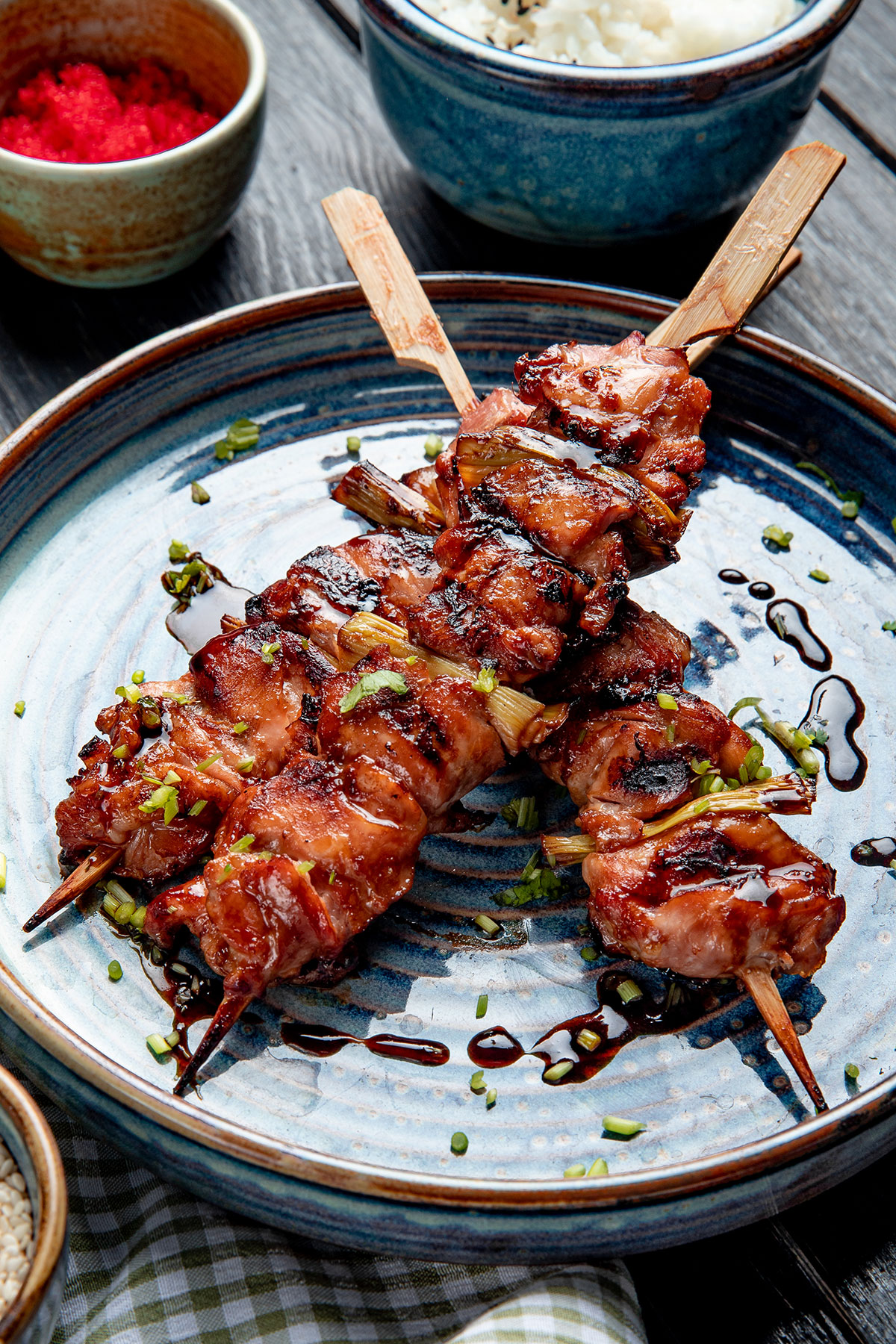 Yakitori is one of the most popular street foods in Japan, especially Tokyo. It is a traditional Japanese skewered chicken grilled to sizzling goodness. The chicken is fastened on a Kushi, a skewer usually made of either steel or bamboo. Prep to cook, it hovers onto a bed of charcoal where it is grilled and seasoned with Japanese Tare sauce. Once served, let the aroma of savoury notes dance in your palate. Visit Sunamachi Ginza Shopping District for an array of choices that will certainly satisfy your appetite for this street food. If you're up for it, try the Michelin-starred Yakitori at either Birdland or Toriki.
Takoyaki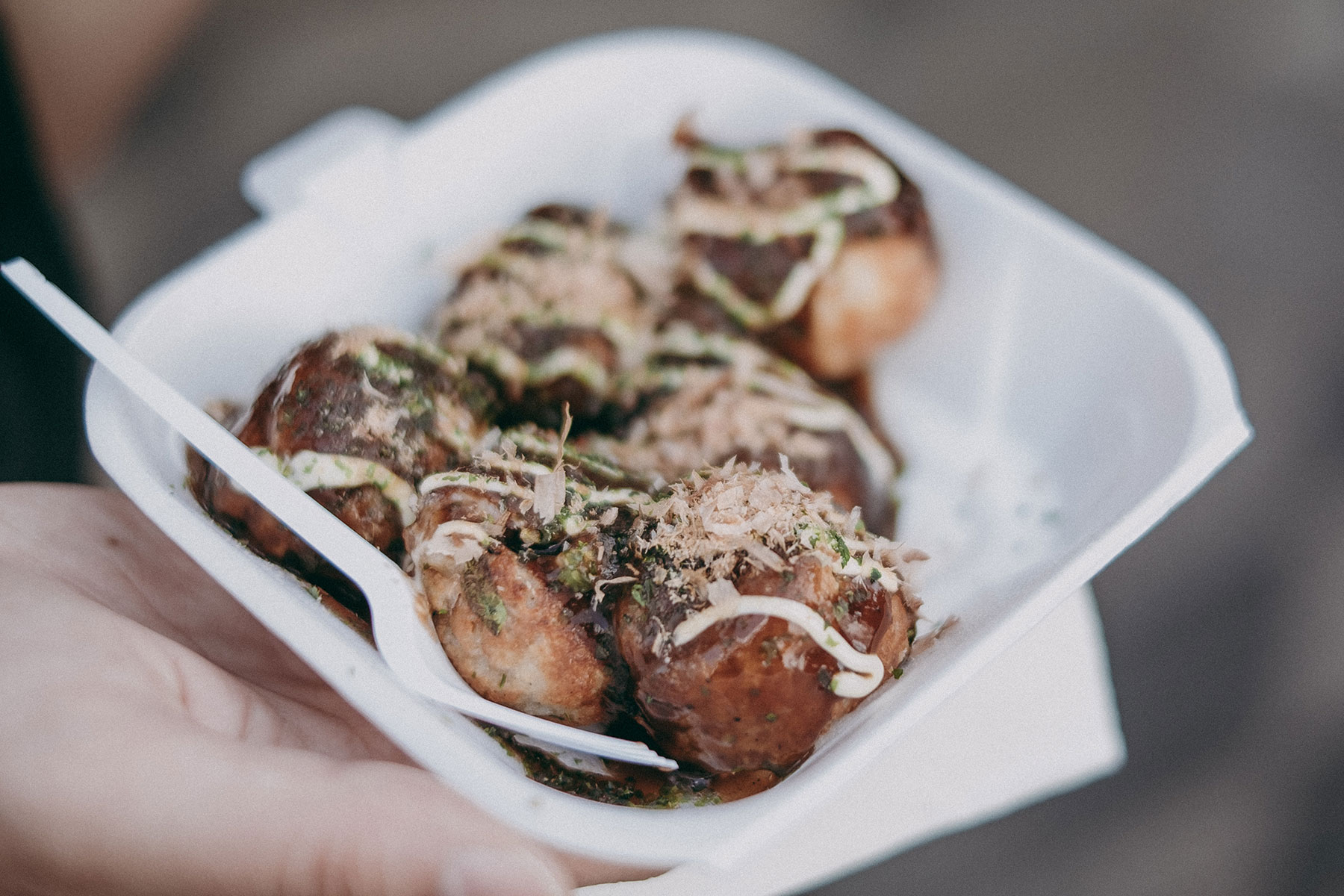 Sold at almost every pop-up market in Japan, Takoyaki or grilled octopus is a popular street food in Nihon. Its popularity has expanded well beyond its shores, acclaiming to be one of the most common and sought for street food in Asia. Takoyaki is prepared as a dough ball filled with diced octopus, crisps of tempura batter and green onion. They are served with mayonnaise, soy sauce and dry fish bonito flakes. Its origins trace back to the bustling tourist district of Namba, Osaka.
Okonomiyaki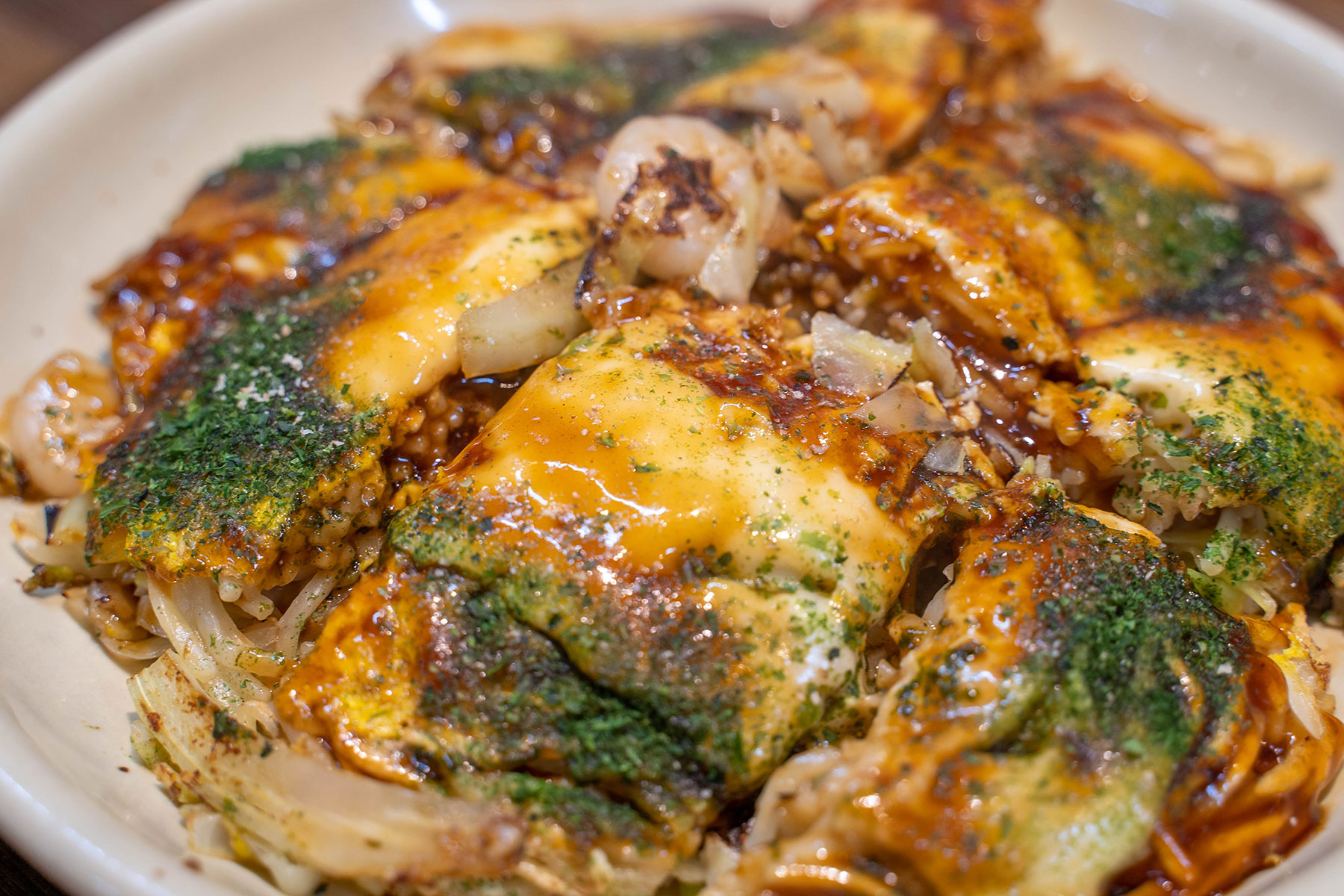 A savoury Japanese pancake. The batter comprises of eggs, vegetables, cheese and either meat or seafood, however you can find different stalls serving this street food in their own style and recipe. Pouring the batter onto a griddle, the Okonomiyaki is flipped about to ensure both sides are well cooked. It is then topped with seaweed flakes, bonito flakes, pickled ginger, mayonnaise and a special sauce. Some vendors even offer you to choose your toppings, having it just the way you like it. This street food can be found at markets in Tokyo and some places in Japan.
Uni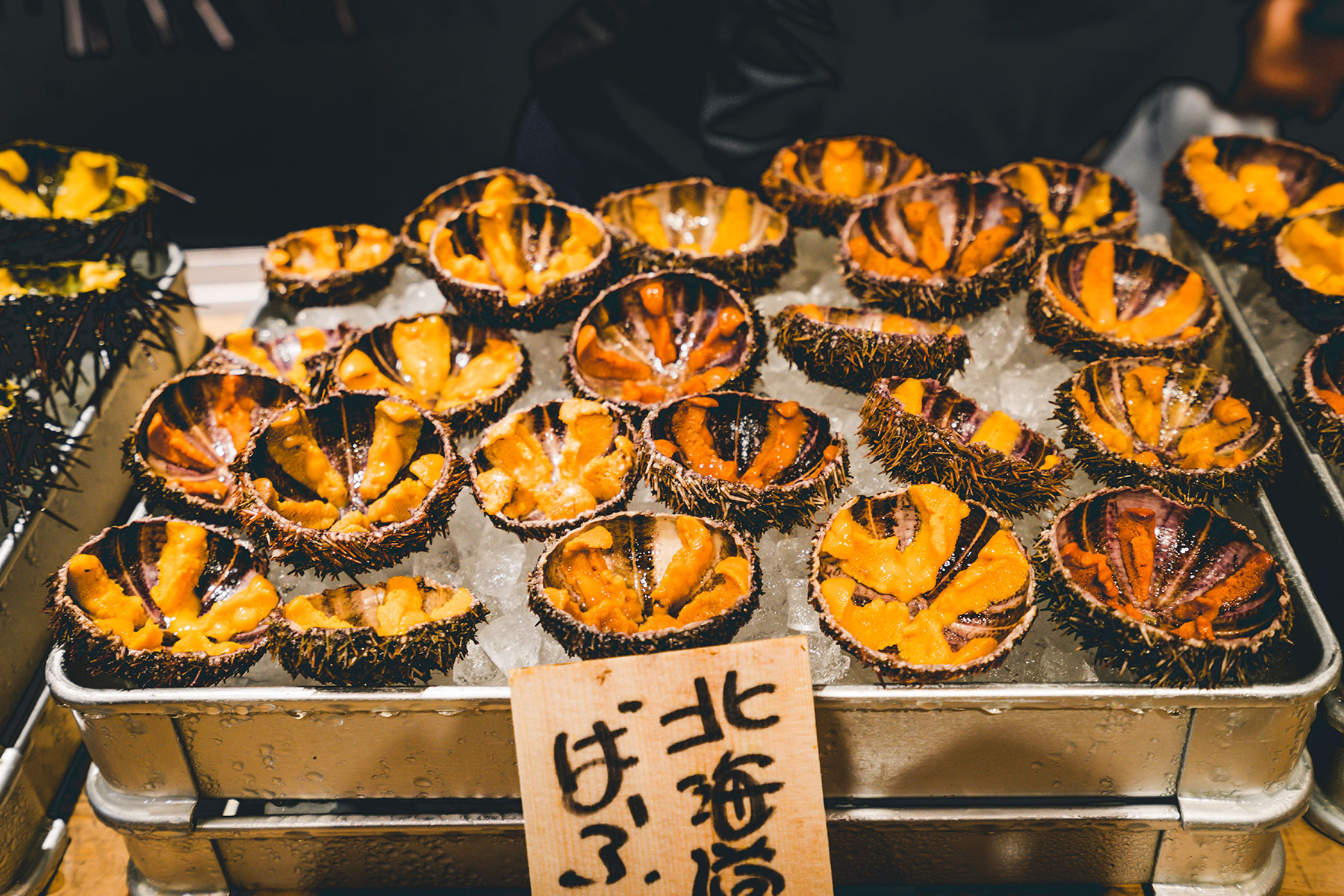 For the adventurous tastebuds, give Uni a try. A delicacy unlike any other, Uni is the inner filling of the spiky sea urchin – the only portion of this sea creature that is edible. A must try for those seeking something exotic. This street food can be found at stalls near the old Tsukiji Fish Market. The soft lobes of meat are served within its dark outer layer on a paper plate. A slippery taste that pops in your mouth, truly an excitement for your palate.
Dango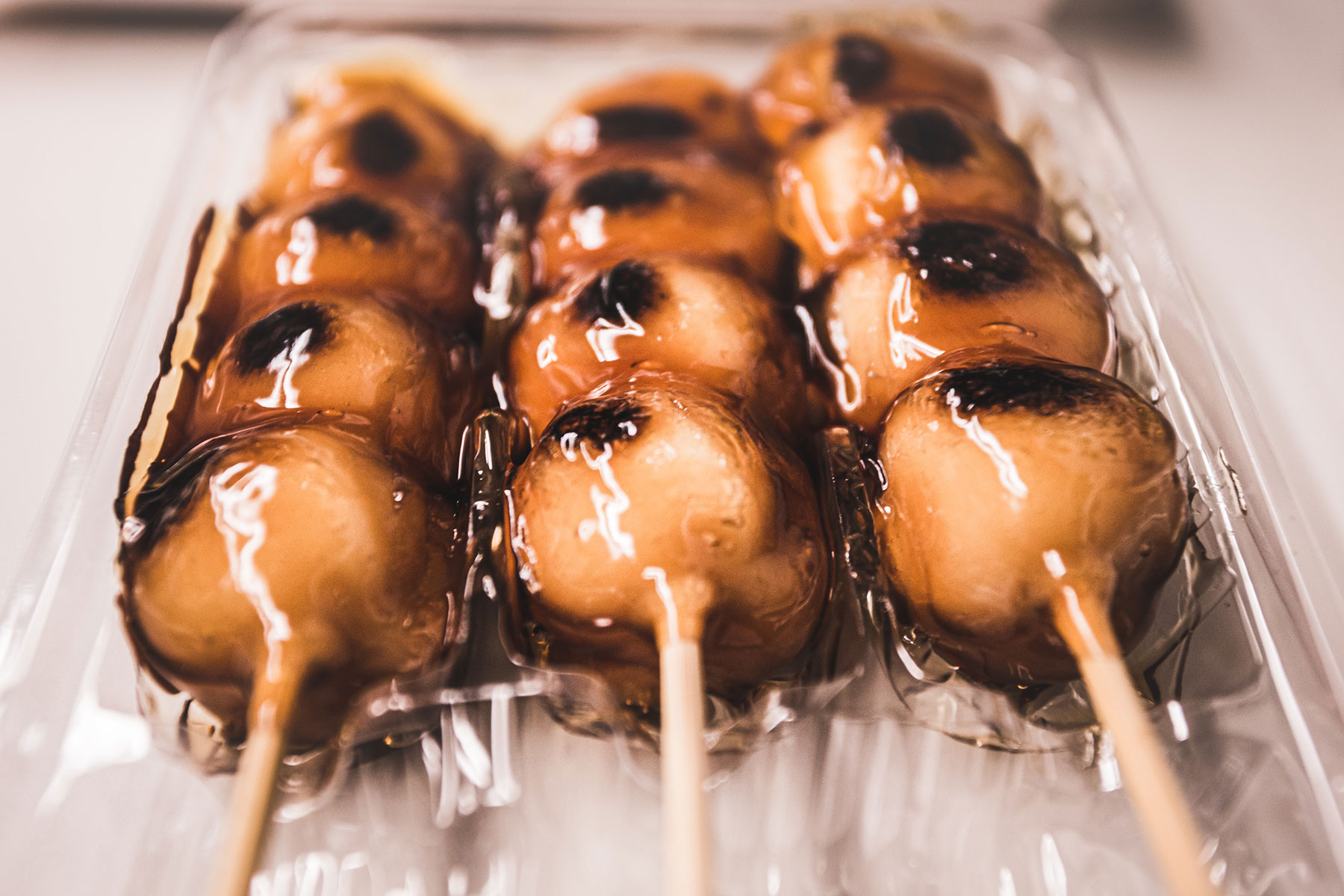 A sweet Japanese dumpling made from glutinous rice flour. Sweet and a delight, Dango is served in either balls of three or five on a stick. Find this street food all year-round especially during festive occasions and baseball games throughout Japan.
Taiyaki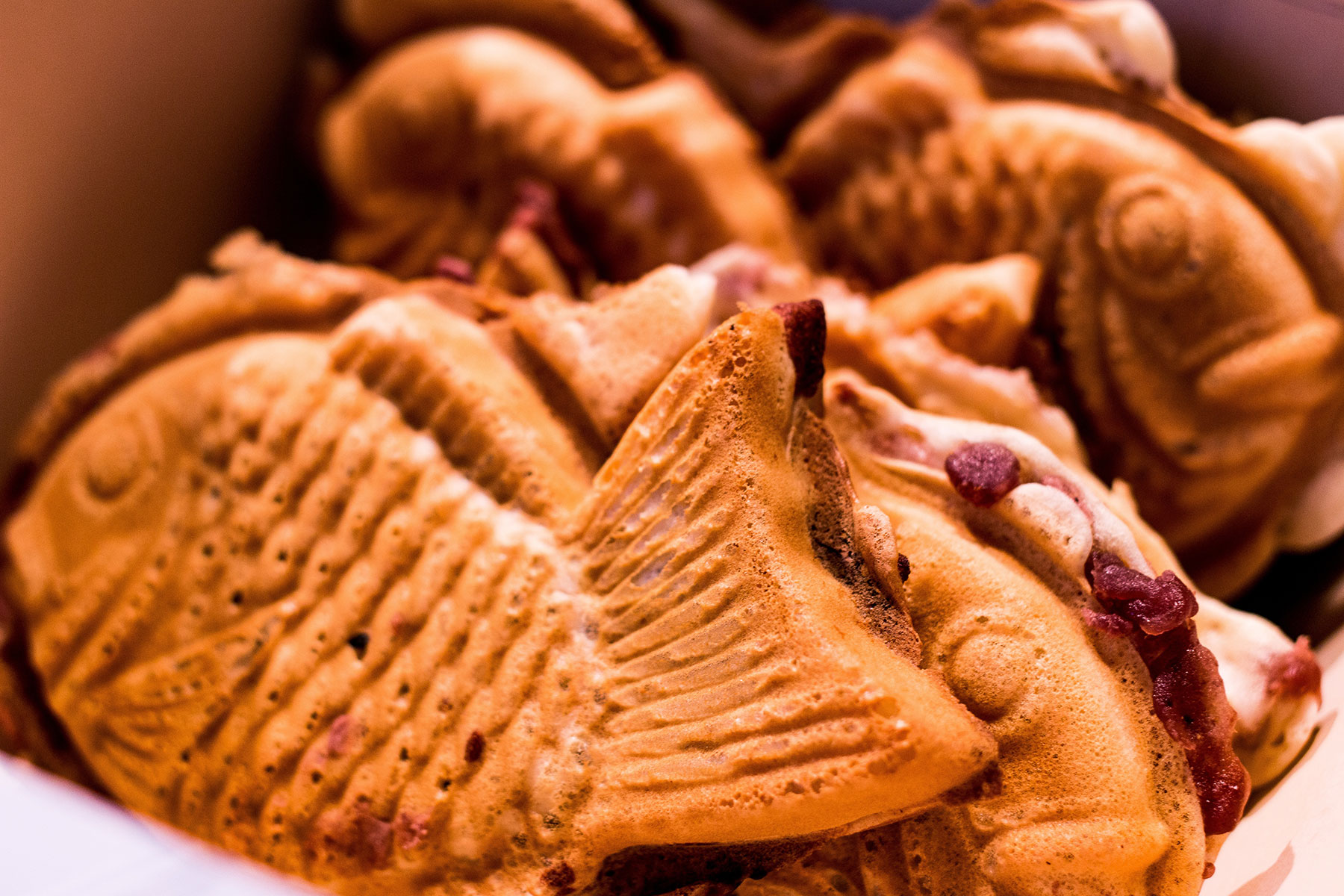 A Japanese signature in its own right, Taiyaki is a fish-shaped waffle that is filled with either red bean paste, custard or chocolate. A warm and gooey bite that satisfies your sugar cravings. Find this street food at various street markets in Tokyo.