"It started with just drawing pictures…before you know it, we have this massive product line and the whole idea to build a gym from the ground up."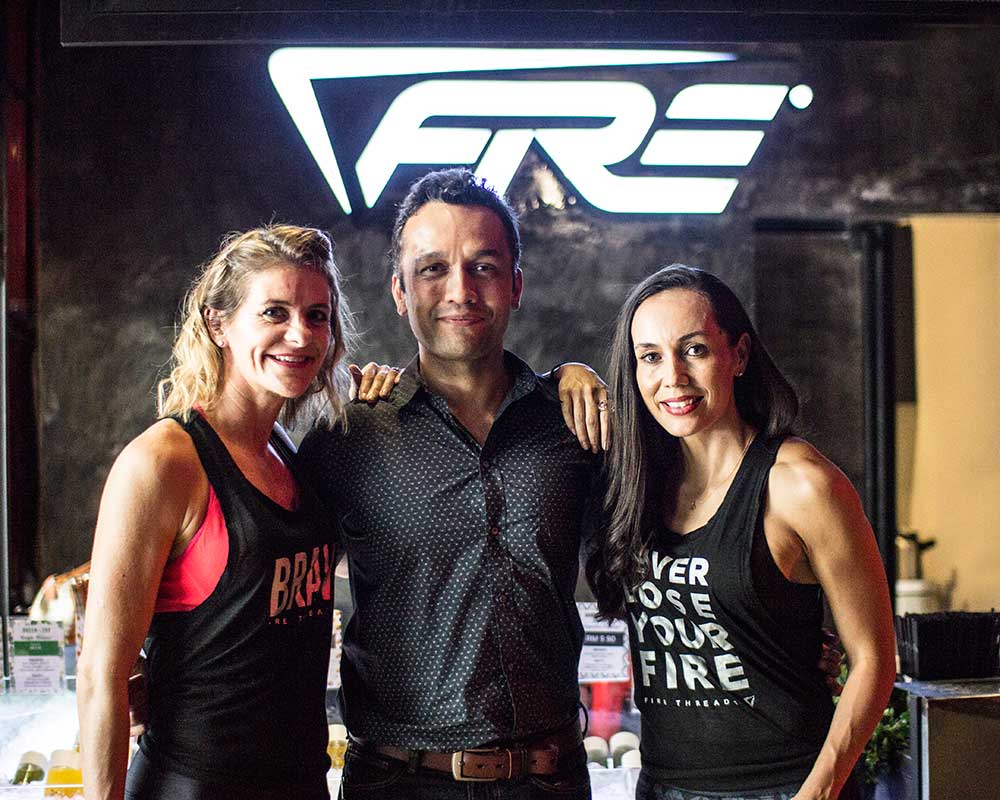 The first thing we realise as soon as we step foot into Firestation is that it isn't an ordinary gym or fitness centre. From the artistically designed themed interiors to the amiable and experienced FIRE trainers, we can virtually feel the fiery passion for fitness radiating from the heart of the gym.
Founded in September 2015 by CEO Dave Nuku, Firestation is more than just a space for people to come and work out – it's a growing community that inspires and motivates each other to get healthy and fit.
"My philosophy on fitness is that the fire has to come from within, so we have to be intrinsically motivated to achieve any level of sustainable success," Dave says. "If you could create a space that was purposely built with that kind of idea in mind, then you'd have something special."
Interestingly enough, the whole Firestation gym and community would not exist today if Dave had not developed the idea to build one very unique piece of equipment.
The equipment that sparked the fire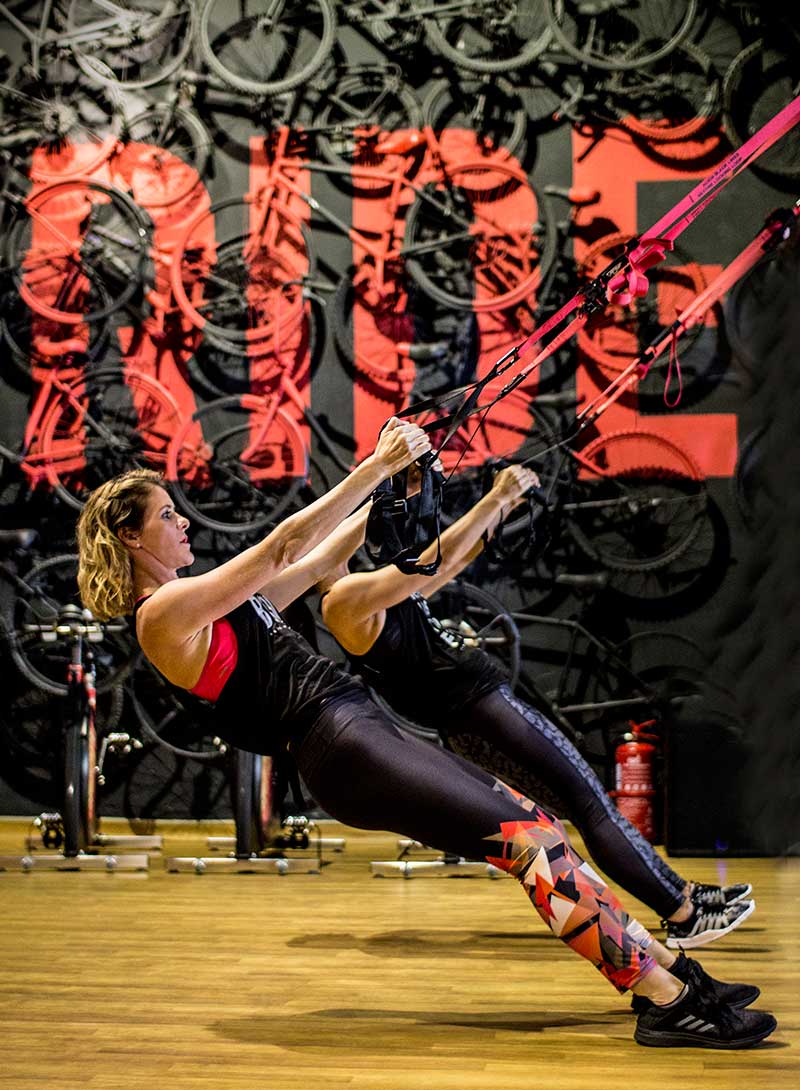 Coming from a background of fitness, Dave had been doing suspension training in his workouts, but soon wanted some tweaks to the archetypal suspension trainer. When he couldn't find any in the market to meet his needs, he was inspired to design one of his own.
"It started with just drawing pictures and then I engaged a friend of mine who is an engineer and said 'Hey look, how could we manufacture this?'" Dave shares. After he built and prototyped what is now known as the Fire Suspension Trainer, he went on designing the rig that it is attached to, followed by sourcing his own dumbbells and barbells.
"Before you know it, we have this massive product line and the whole idea to build a gym from the ground up." The rest is history.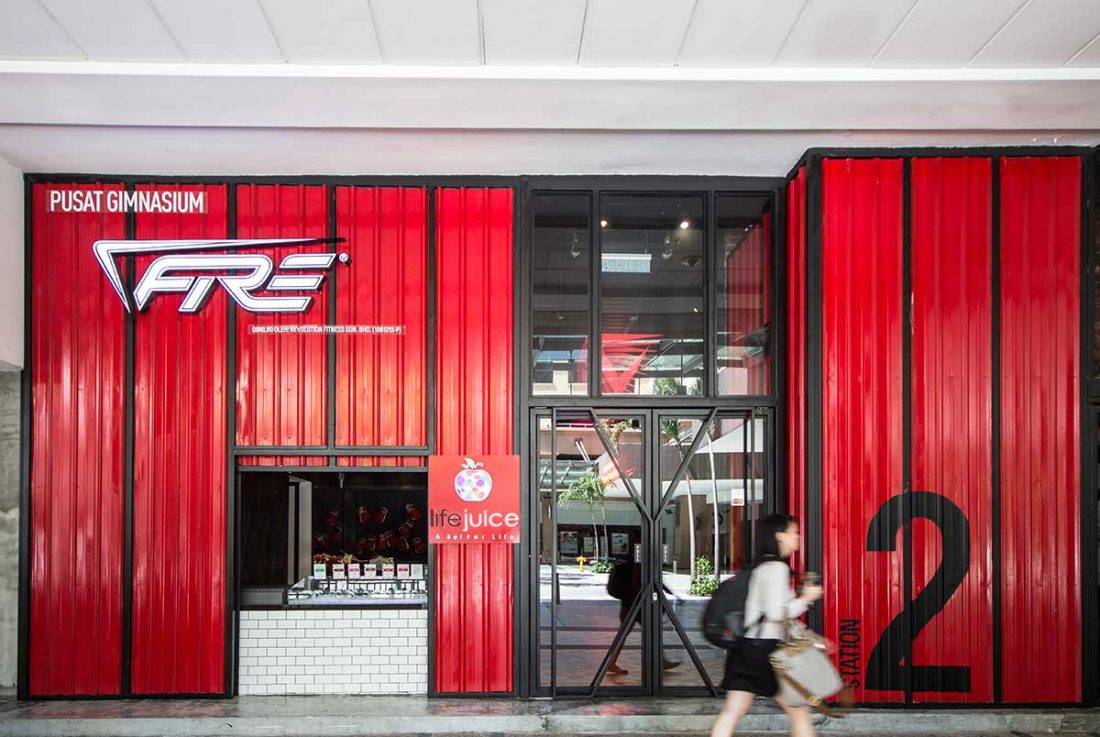 Firestation 2.0 in Plaza Mont Kiara
Firestation 2.0 in Plaza Mont Kiara
(swipe left to see more)
RIDE room
RIDE room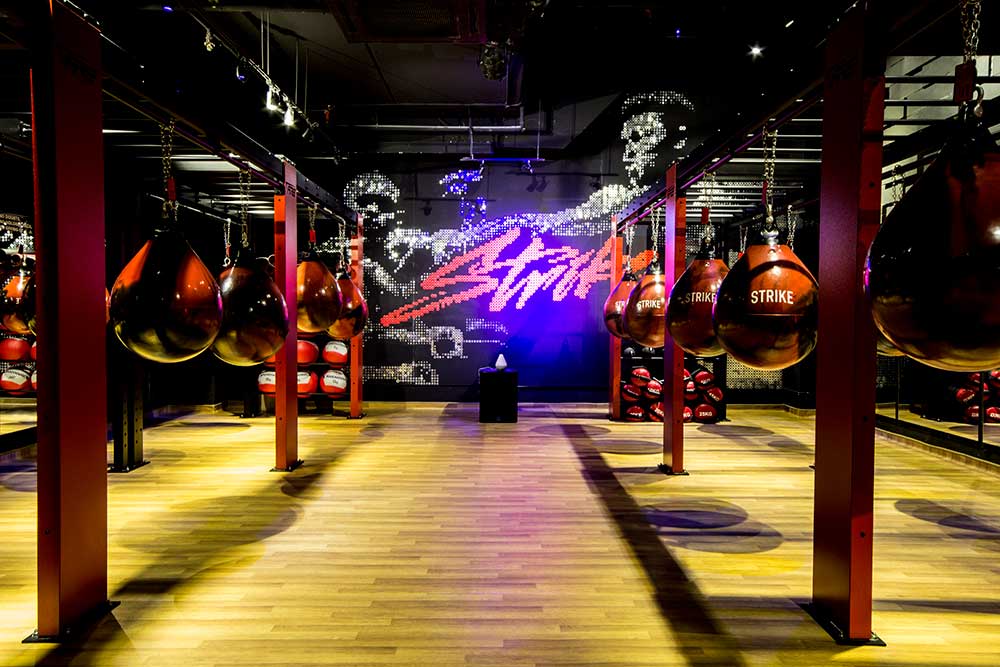 STRIKE room
STRIKE room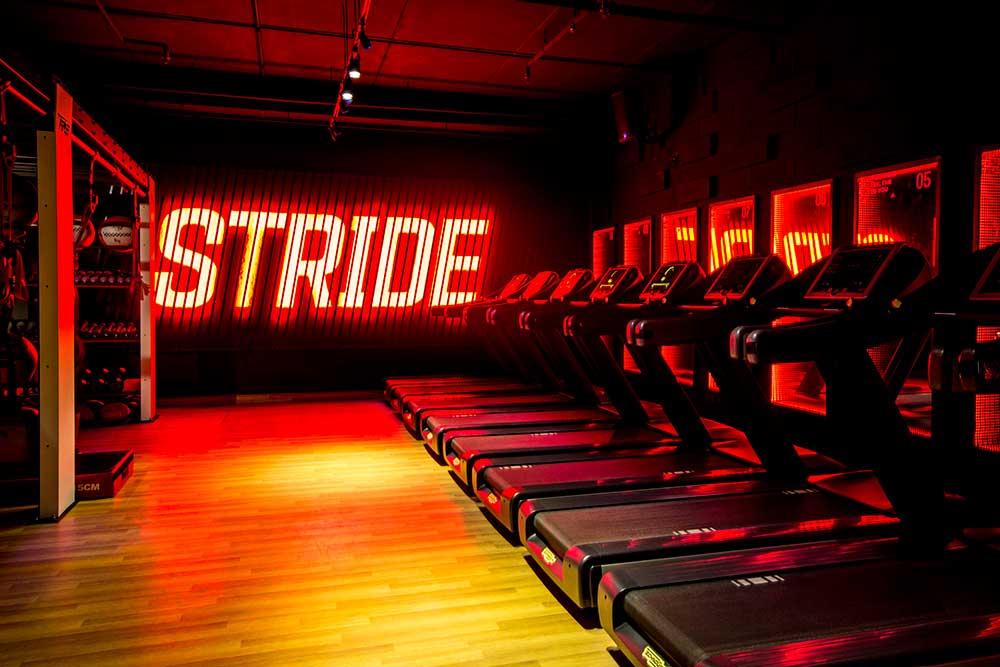 STRIDE room
STRIDE room
Today, there are two Firestation gyms in Malaysia; the first (Firestation 1.0) was established in Plaza Batai in September 2015 and the second (Firestation 2.0), the bigger and more comprehensive in terms of facilities offered of  the two, opened in October last year.
Both gyms are custom-designed to fit Dave's brief of "the most Instagrammable gym on the planet", with Firestation 2.0 featuring striking deep-red exteriors, a painted bicycle wall in the RIDE room, and a mural of Muhammad Ali versus George Foreman shaped from 3,500 metal washers in the STRIKE room.
Besides having their own range of equipment and impressive, Insta-worthy studios, Firestation stands out from other gyms in terms of their variety of fitness programmes.
Interactive, results-driven and INTENSE workouts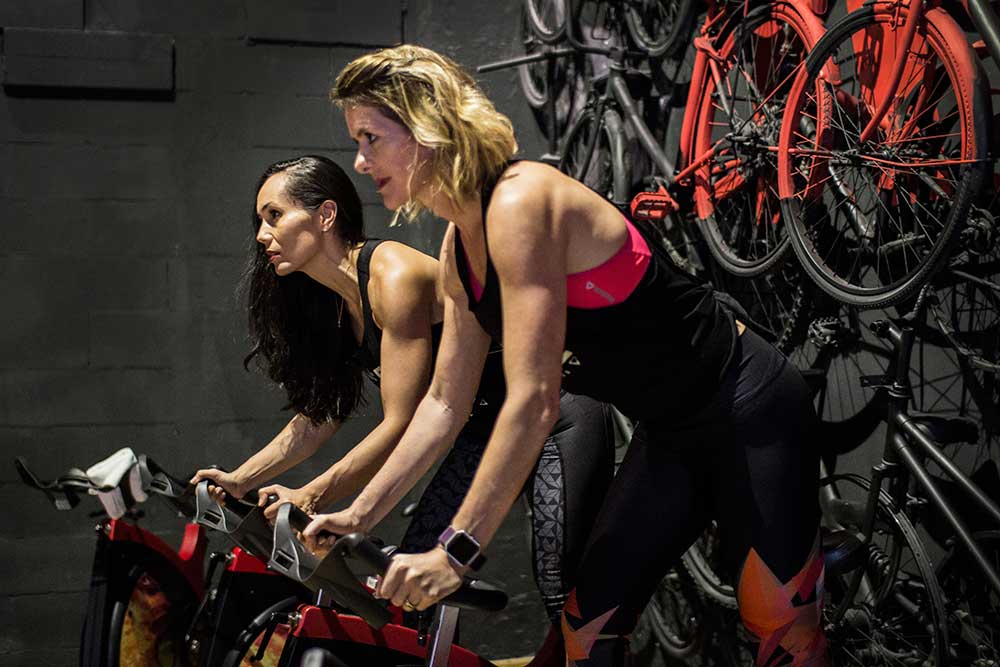 Offering both personal training and small group training classes of maximum 20 people at a time, the core of Firestation's workouts is HIIT (high-intensity interval training) which gives the fastest results and the highest calorie burns.
Their range of small group training programmes include STRIDE, cardio treadmill routines and strength training; STRIKE, a dynamic blend of old school boxing and martial arts movements; FORCE, a strength program completed with dynamic yoga; and RIDE, a high-intensity cycle class with functional training and yoga.
"Every workout has a component of high intensity cardio – where we can get your heart rate to a point that may be kind of uncomfortable – but it's going to make you get further. We can guarantee that," Creative Director Tracy Minnoch shares.
"I think what really sets us apart in the market is that we're results-driven and the programmes are designed by highly trained professionals. There's nothing gimmicky about our workouts; we guarantee if you come in, you'll have the most effective workout and you will get results," Director of HR and Events Tracy Tolman adds.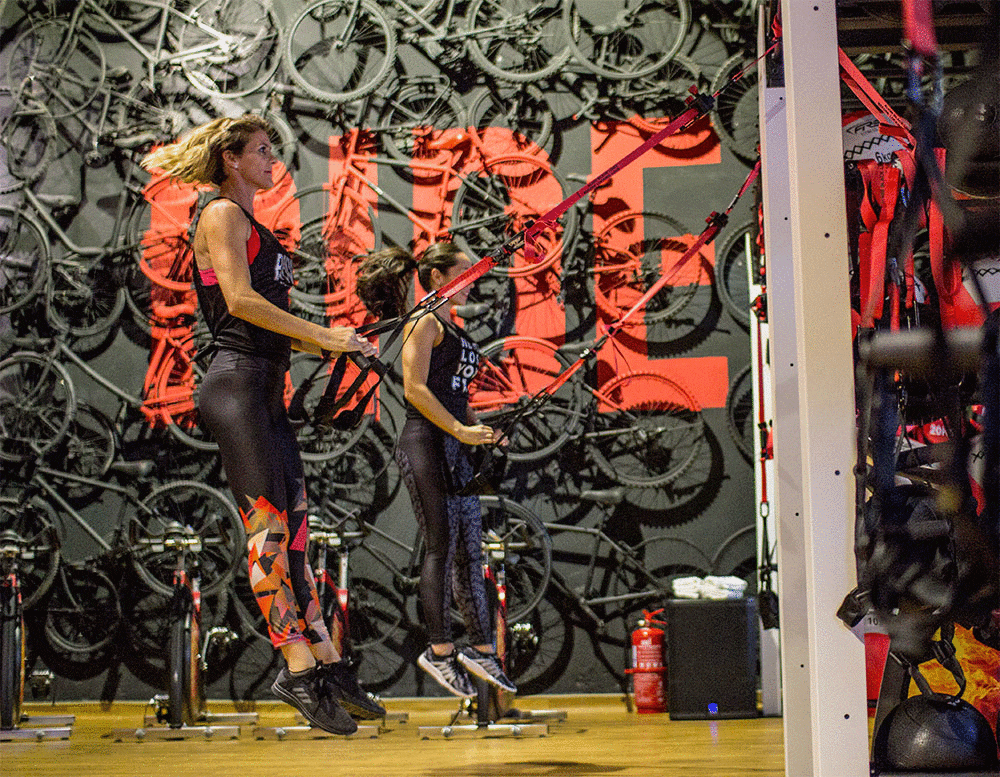 While their intense workouts are enough to keep you pumped, the fact that you probably won't do the same workout twice in a month makes the whole Firestation experience even more interesting and challenging.
"There are 50 different ways to do a push up, so when it comes to programming, we have a team of programme creators that design different workouts every single day," Tracy tells us. The programmes follow a structure, but each person will incorporate their own music playlist into the workouts to give it a more personal touch.
"People say, 'Oh when is it going to get easy?' It never does. If you're doing it right, everyday you come challenged," Tanya explains about their workouts.
Understanding parenthood and keeping the future generation in mind, Firestation also offers small group training classes for teens and young children. FLAMES is the first fitness training class in Malaysia targeted at 13-16 year olds, while SPARKS is a child-friendly programme focusing on fun, interaction and safety.
Flaming forward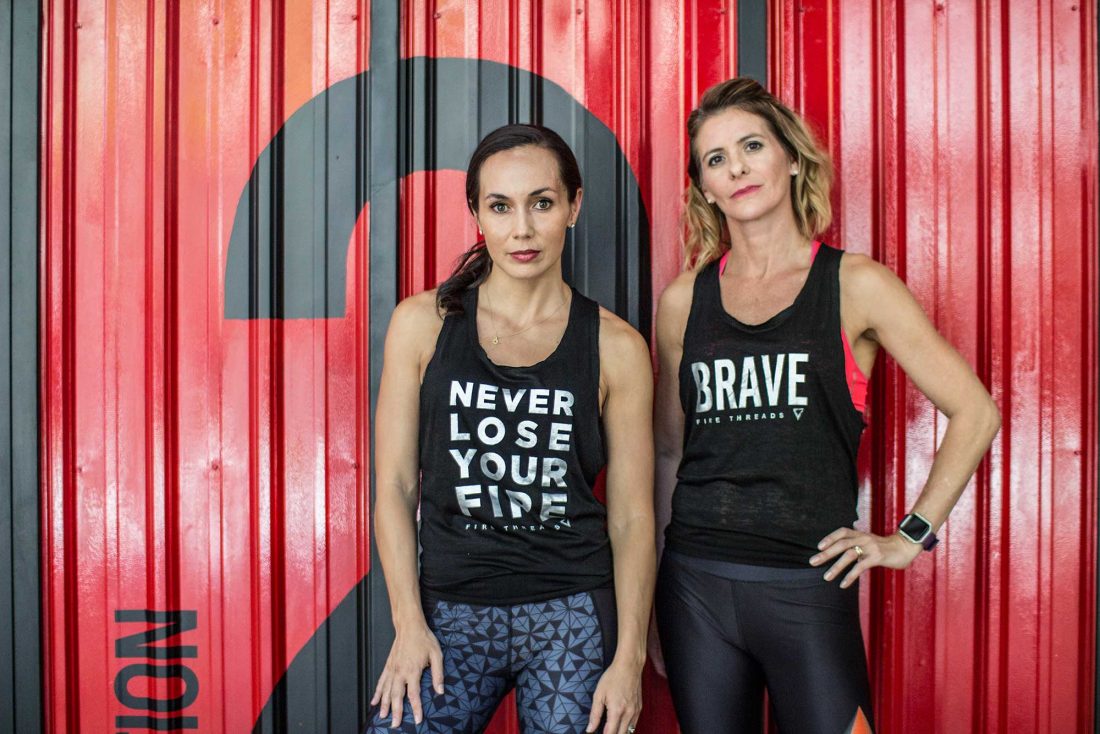 After 18 months in operation, they are not planning to curb the flame anytime soon. In fact, the third Firestation is set to launch in Singapore by the end of June. Prior to that, they will be launching their new apparel line – Fire Threads (pictured above), this May.
If you're looking to merge travel and fitness, they also organise Fire Escapes, a fun 4D3N luxury girls getaway, highlighted by fitness, of course. To register for their upcoming Fire Escape on May 11-14, click here.
For more information or to reserve a workout session, visit firestation.fit or their Instagram page here.
Photography, art direction and videography: Yew Chin Gan