The Ferrari SP48 Unica is a sleek, exotic supercar with sharp creases and gaping vents that is driven by a 710-horsepower twin-turbo 3.9-liter V-8 engine. Following in the footsteps of V12-powered one-offs like the Omologata and BR20, Ferrari's latest unique creation has a V8 heart. The SP48 Unica is built on the F8 Tributo, but the body has been entirely altered. A long-time client who was involved in the development commissioned the one-of-a-kind design and had been involved in every step of the process according to Ferrari. 

Procedural-parametric modelling and 3D prototyping were used to create the all-new front fascia. As for the SP48 Unica's grille, it has been redesigned with an intricate honeycomb structure and sits beneath horizontal headlamps with a vent, similar to the 296. In comparison to the oh-so-familiar F8 Tributo, as well as the 488 and 458 that came before it, it provides the supercar with a modern look.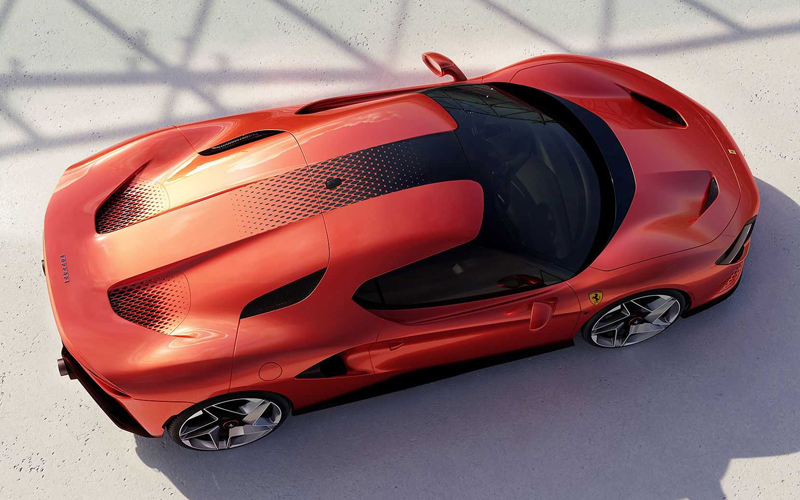 The SP48 also has a blacked-out A-pillar, producing a "visor effect" with the roof, similar to its hybrid V-6 counterpart. The side windows are shorter, and the rear windscreen has been replaced by a patterned strip that extends back into the rear wing, according to Ferrari. Just in front of that wing, air intakes mirror the front grille and roof graphic. The middle area of the roof, which contains a visual representation of the air intakes fitted into the back part of the carbon-fibre engine cover before the rear wing, is highlighted in the plan view. This view highlights the complicated interplay of symmetries and crossing lines formed by the SP48 Unica's shapes, as well as the style research that went into it.

According to Ferrari, the SP48 Unica's sleek, sporty, and aggressive attitude was achieved through painstaking development effort, despite the fact that the cabin retains the F8 Tributo's technological identity, with the exception of the rear screen. The seats and most of the cabin trim are made of a specially created black laser-perforated Alcantara, with glimpses of iridescent reddish-orange fabric that matches the exterior colour. The matte carbon-fibre accents match the Grigio Canna di Fucile highlights, giving the cockpit a sense of complexity and elegance.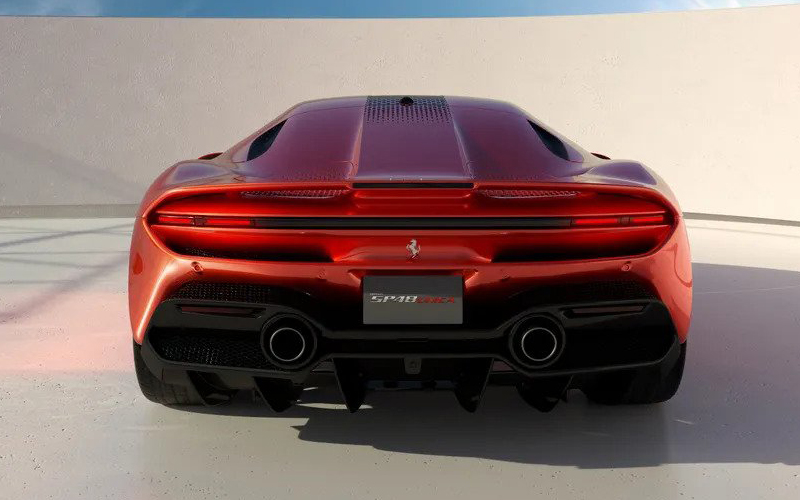 The SP48 was built for a long-time Ferrari customer, and no price has yet to be announced.