First test flights have recorded flying capabilities of 5000 nautical miles in 10 hours, equivalent of getting from Japan to Russia.
The sky's the limit, so the saying goes, and that exact limit is the one carmakers are looking at, if the recent concepts revealed at Geneva Motor Show 2019 are anything to go by. Rumours have been swirling that we are mere years away from seeing the first commercial flying car.
We were wrong. It is here, right here and now, in the metal and in the wings.
In a secret location in the mountains of Grossglockner, Austria, Paredy Motors has been working on its first release of a flying passenger vehicle. This April 1, 2019, it is proud to release first look of the feat.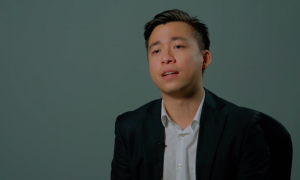 "It's a flying car that gets you from A to B," tells Ben Gates, CEO of Paredy Motors. "It's just a matter of applying age-old physics, some extra calculation."
Here's everything we know thus far about the Besla X3000, the world's first flying car.
Power and presence
First things first, it is big.
The X3000 reaches 5,836mm, a height accentuated by a large glass to metal ratio as seen from the side. Retractable wings of 40m in span help it get airborne but a series of other groundbreaking features serve as a nod to the technological capabilities of mankind.
The bulk of its body is made from an in-house patented SuperAir Alloy that is – as its name suggests – lighter than air for minimum energy use. Its light-sensitive properties that see it automatically reflect the backdrop it is parked against lend it a beautiful visual balance.
You enter through slide gates, optimally positioned by the sides without breaking up the sleek design of the vehicle while giving the whole side of the car a beautiful sense of tension.
Inside, it is designed as a five-seater, with rear seats that are adjustable and foldable electronically by voice command. For superior comfort, the team has come up with another patented material – CloudCotton – for a driving and travel experience that's lighter than air.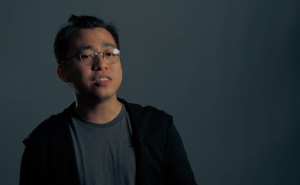 "It has to be comfortable, you want to feel like you're in on the clouds," tells Matt Zuckerberg, Paredy Motors Head of Design. "I don't want to feel like I'm sitting on the lap of some middle-aged businessman. I want to feel like I'm being hugged by George Clooney."
A fashion theme is evident in the cabin, with the upper dashboard fascia clad in a newly-developed and contemporary-looking 'Box Grain' black leather – a durable and water resistant boarded leather similar to that used in Italian high-end luggage and handbag design.
In the cabin, a truly unique glass partition isolates the passenger cabin all-around, resulting in some of the lowest levels of noise recorded. Drinks are dispensable from armrests (complete with Besla's own champagne glasses) and every half an hour, a humidifying spray is activated to keep air moisture levels at optimum to ensure no skin breaks out during the long flight hours at high altitudes.
Under the hood
The biggest challenge in getting a vehicle of this size up into the air without ugly fans as per some of the models recently revealed by the Malaysian government, was the engine.
The Paredy Motors team went back to the drawing block and found a way to create a new engine that can carry such a weight and accomplish such a feat but Head Engineer Ivan Newton III felt it didn't give him enough of a challenge.
"Building an entirely new engine is obviously an easier option," he he says, "but we wanted to go with the more complicated route."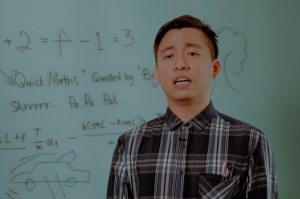 Said route entailed borrowing a particle collider from CERN (European Organization for Nuclear Research) to study dark matter physics and quantum theory, with which the team then were able to to devise a Shrink Ray that they used to shrink an Airbus Engine Alliance GP7000 (A380-861) turbofan engine, capable of flying 9,700 nautical miles non-stop for over 20 hours.
"We took that and shrank it to a tenth of its size and we put it inside the car simply because we wanted the atomisation of the particles, not discounting dark matter theory, to be able to support about 20,798.756 donkey strength worth of weight and to travel about 9,887 llama thrust and an acceleration from 0-8000 in 2 seconds," he adds.
First test flights have recorded flying capabilities of 5000 nautical miles in 10 hours, equivalent of getting from Japan to Russia. The team was proud to say they got to have a breakfast of onigiri in Tokyo and then a lunch of beef stroganoff in Moscow on the day of the test flight.

Flying to us in 2020
The team is still in the final stages of working out paperwork and trademarking the name of the Besla but are optimistic that they will be sorted out by the end of the year, making the X3000 available for first bid as early as 2020.
The pricetag will be steep, as it is with everything new and shiny, but Gates is convinced it won't be a deterrant to the rich and influential, as other instances with Elon Musk's Tesla have proved.
"In the long run, it's something that's better for humanity, something that improves the lives of mankind on an everyday level," he opines. "You spend time with family, your friends. You build you passion projects. You build your dreams. You build your future. All because you're saving more time with a flying car."
Happy April Fools!
Ben Gates/MattZuckerberg/Ivan NewtonIII: Played by Aris Raphael Khoo 
Video: Zac Lam 
Script and story: Karmun Ng 
Art direction: Gan Yew Chin