The World Cup has finally commenced, much to the anticipation of football lovers worldwide. Sports enthusiasts like your brother, father, uncles, and friends – or maybe even your sister and aunts – are already preparing to stay up past midnight to watch their favourite teams win. But if you're new to the whole football scene and don't know what's going on, well you're in luck. We gathered everything you need to know about the Qatar World Cup 2022 – from which teams are playing to controversies and where you can catch the games.
Who is hosting this year's World Cup?
The 2022 World Cup is taking place in Qatar from 20 November – 18 December. Just yesterday, football fans witnessed the opening ceremony of the World Cup where highlights include the first-ever World Cup opening ceremony that was inaugurated with the recital of verses from the Holy Quran by a Qatari Qari. The spotlight then shifted to BTS' Jungkook, who performed the official soundtrack 'Dreamers'. 
Shortly thereafter, the first match of Qatar vs Ecuador took place, which ended 0-2, making Qatar the first host country in World Cup history to lose their opening game. The World Cup continues tonight with three matches: England vs Iran, Senegal vs Netherlands, and USA vs Wales.
How many teams are playing this year?
There are a total of 32 countries playing in this year's World Cup. These include Spain, Japan, Ghana, Denmark and more. A total of 64 games will be played to determine the winner of the Qatar World Cup 2022. As of now, countries are divided into eight groups, where the top two countries from each group will battle for a spot in the quarterfinals. From there, the countries emerging as winners will advance to the semifinals and to the finals till one country is crowned the winner. 
To see the full match schedules, click here. For more information on everything Qatar World Cup 2022, click here.
Jersey sponsors for the Qatar World Cup 2022
This year's World Cup will see a range of jersey sponsors, from crowd favourites like Nike, Adidas and Puma to New Balance and Kappa. According to Bloomberg, Nike has become the largest sportswear sponsor in this year's World Cup, sponsoring a total of 13 out of 32 countries. The countries include Australia, Brazil, Canada, Croatia, England, France, Netherlands, Poland, Portugal, Qatar, Saudi Arabia, South Korea, and the USA. 
On the other hand, Adidas comes in second, sponsoring seven countries while Puma is in third, sponsoring six countries. Smaller sportswear brands are also making appearances, namely Kappa which sponsored Tunisia and One All Sports which is sponsoring Cameroon. 
What are the controversies surrounding the Qatar World Cup 2022?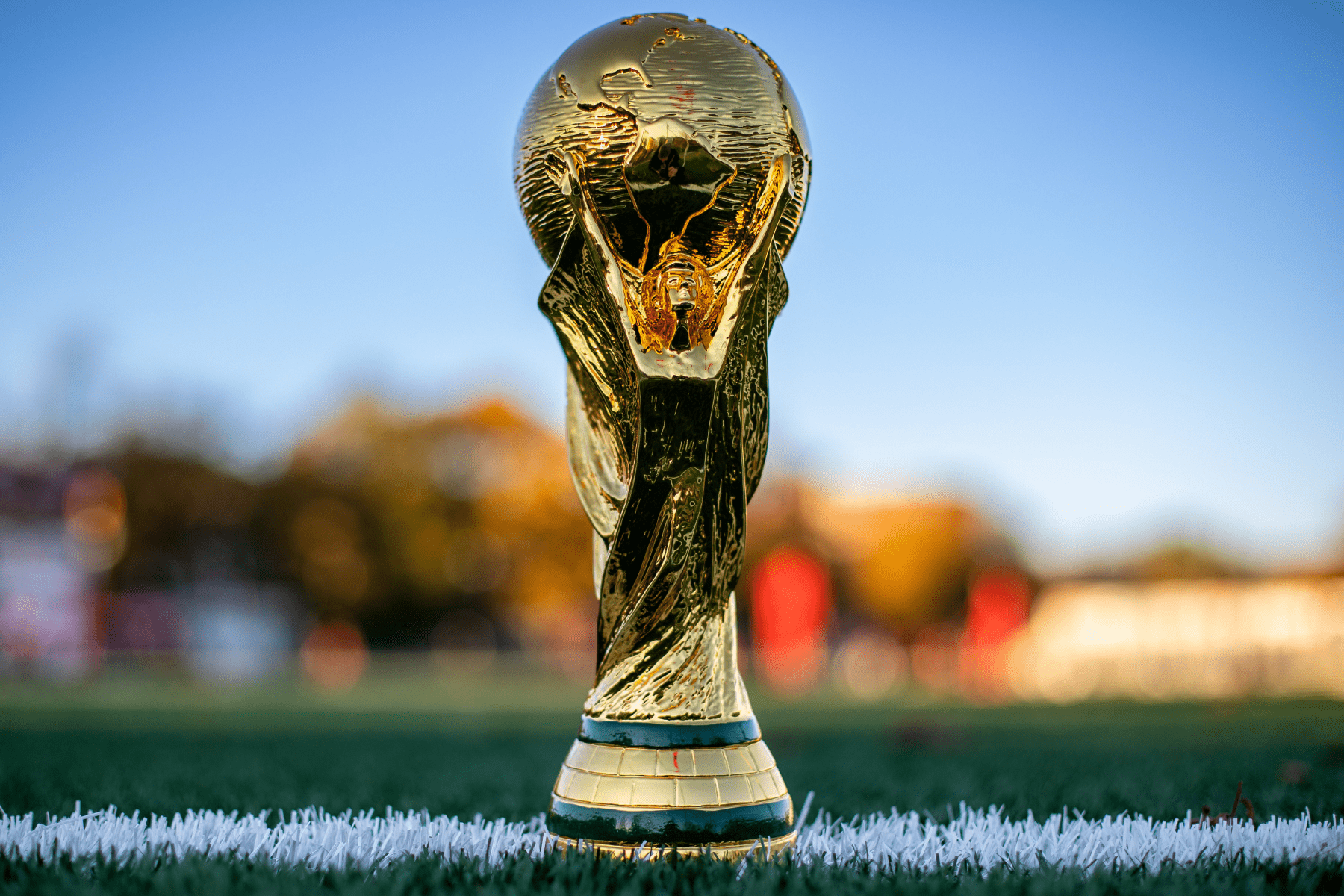 According to Reuters, Qatar has been experiencing some controversies since the announcement that it would host the World Cup 2022. These include corruption allegations alongside human rights violations. The first controversy came from the US Department of Justice, where it's been alleged that bribes for votes had occurred when the hosting rights were awarded. 
Qatar has also been scrutinised for its treatment of migrant workers. It is alleged that in preparation for the Qatar World Cup 2022, many migrant workers had to endure tiring physical labour under the country's scorching heat. There were also thousands of unexplained deaths of migrant workers, according to an article by Human Rights Watch.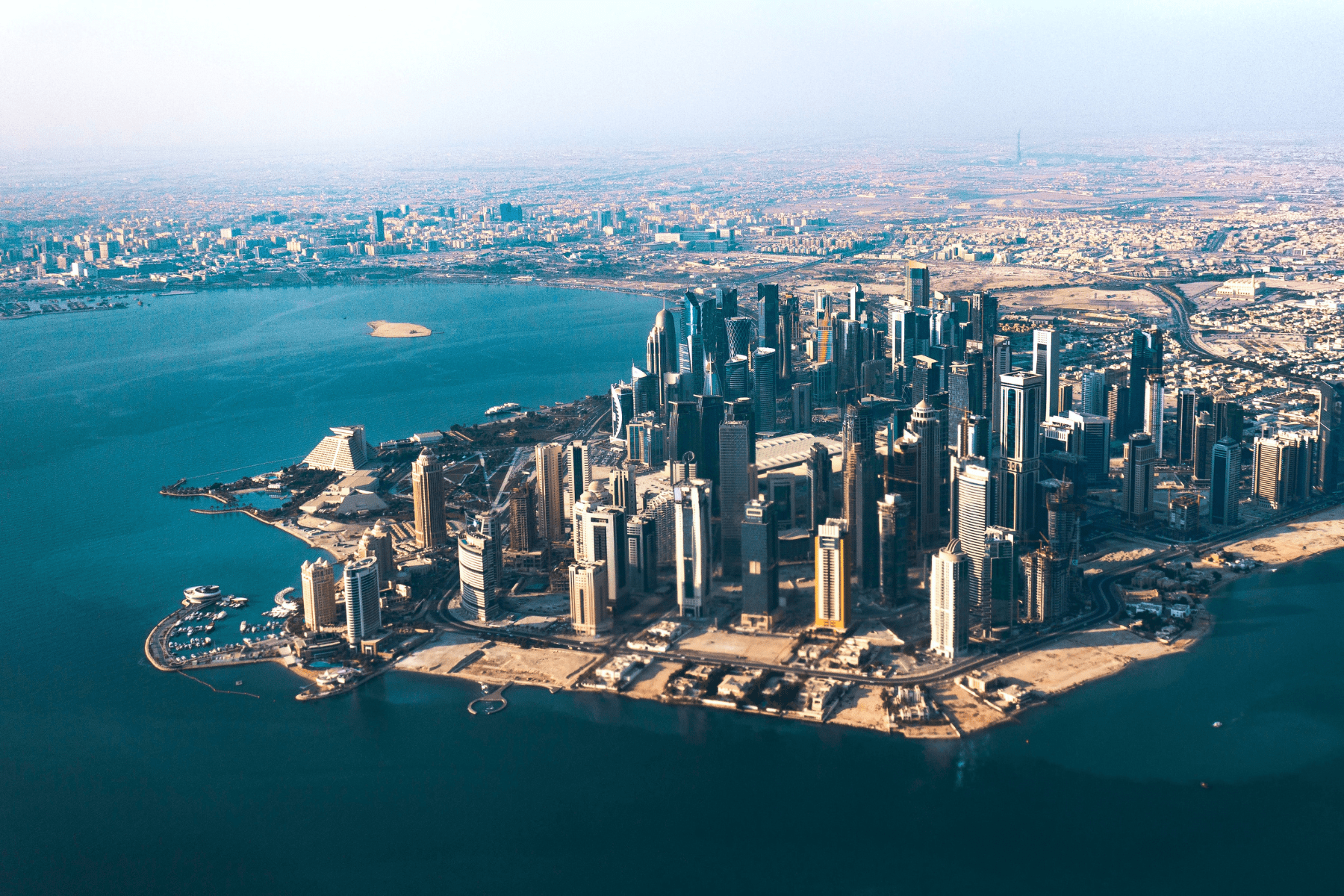 Furthermore, CNN reports that homosexuality is illegal in Qatar, where offenders will be punished with a three-year prison sentence. Despite that, a statement sent to CNN by the Supreme Committee for Delivery & Legacy (SC) mentions that "everyone is welcomed in Qatar". However, the statement continues with: "but we are a conservative country and any public display of affection, regardless of orientation, is frowned upon. We simply ask for people to respect our culture,".
Where can you watch the Qatar World Cup 2022?
Astro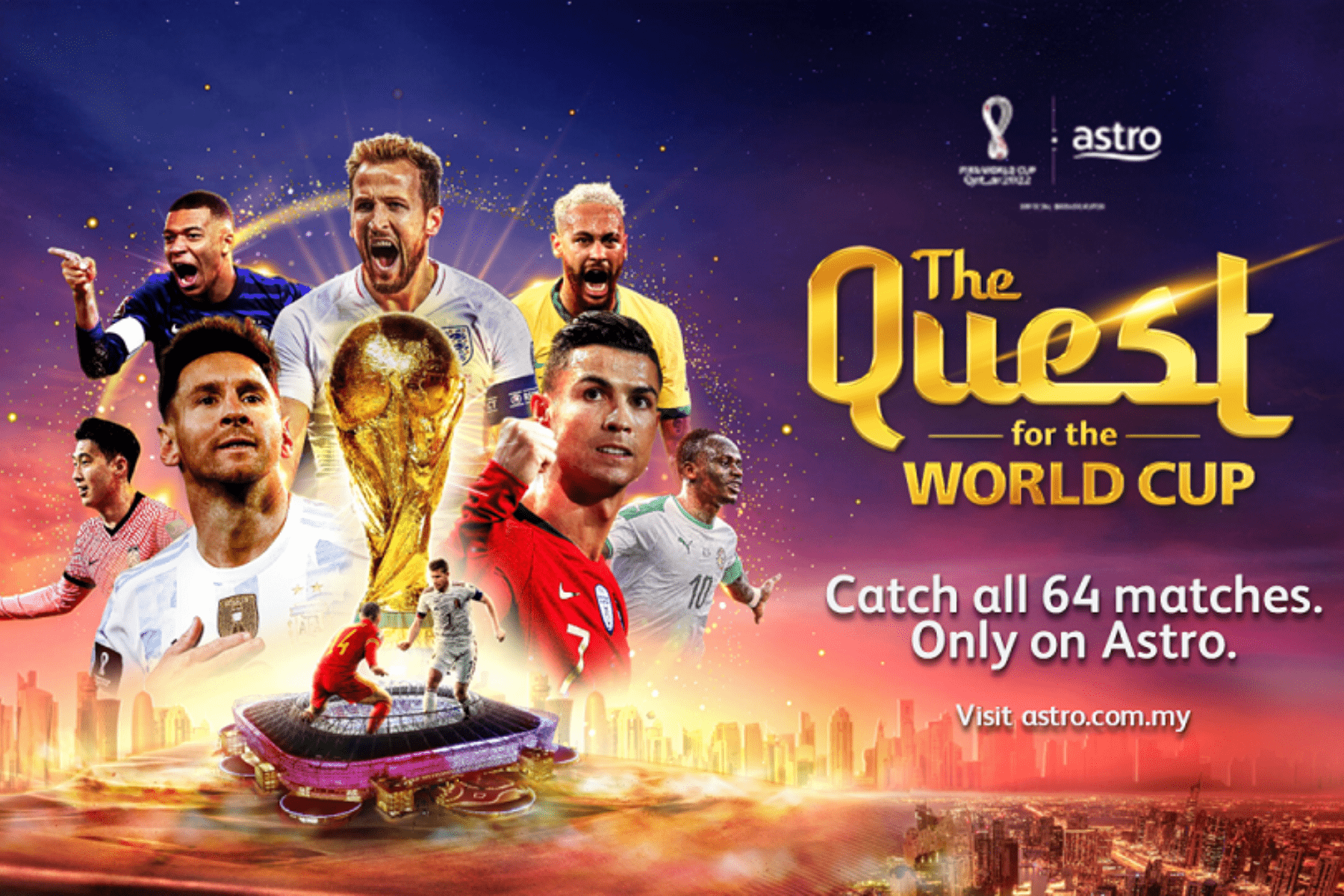 If you prefer watching the game in the comfort of your own home then you can catch the matches on Astro. Astro is the only broadcaster to show all 64 games to its customers, with free access for customers subscribed to the full Sports Pack. You can watch the games in HD on Channel 825 and 826, or in 4K UHD on Channel 805 and 806.
RTM
Those that aren't subscribed to Astro Sports Pack can look to RTM, where viewers can stream World Cup matches for free. Football fans can watch the games via TV2, Okey and Sukan RTM on their television sets. Alternatively, you can also watch it online via RTMKlik on your phone or laptop, whether you're at home or outside.
Lavo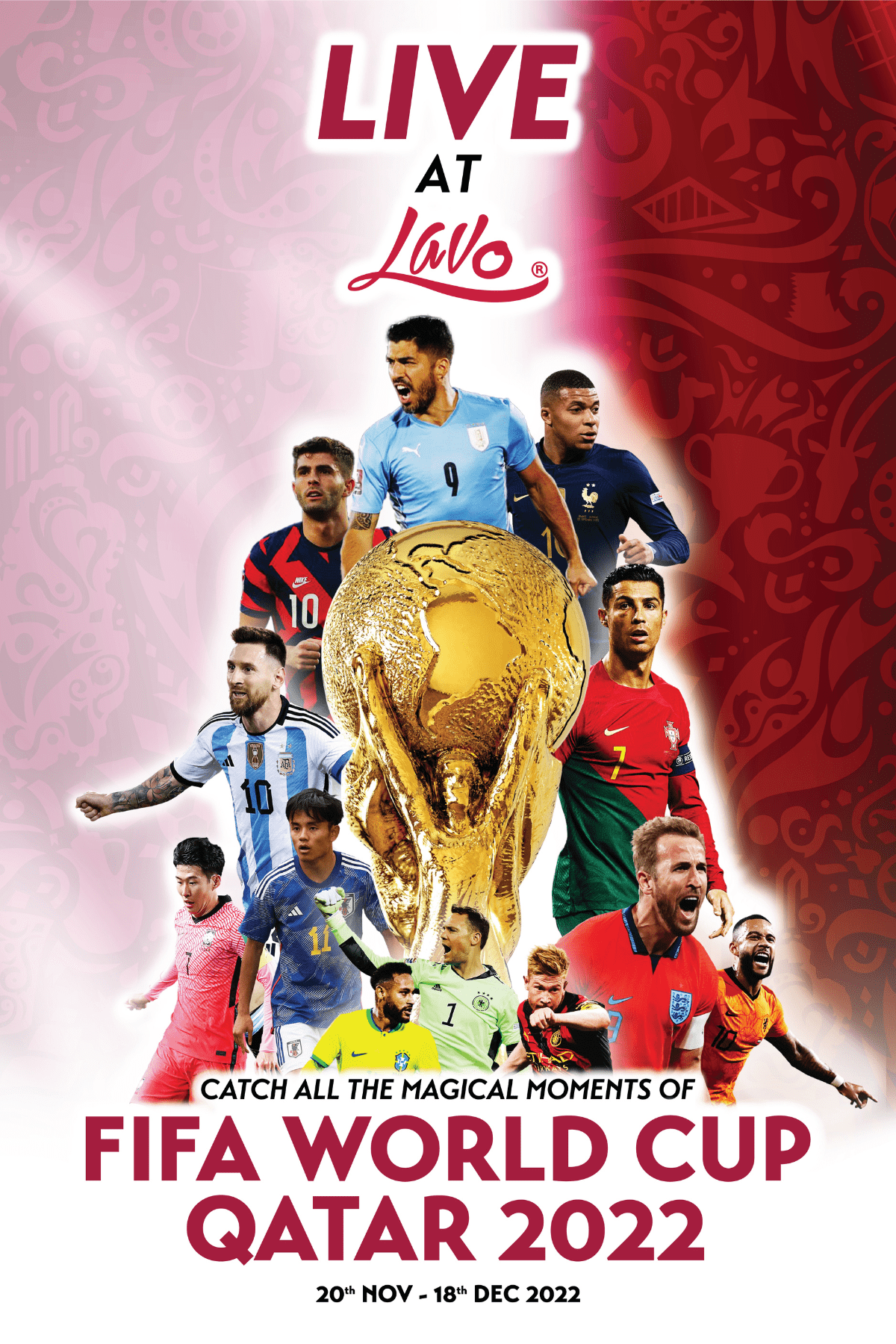 Spend your night with Lavo as they stream tonight's England vs Iran match at 9pm local time. They will also be screening all the other matches from now till 18 December. A free round of complimentary Tiger beer will commence as soon as any team scores the first goal. There will also be cheerleading and street dance performances during halftime, alongside games and exciting prizes to win. From winning Tiger's ambassador and South Korean footballer Son Heung-Min's bold kit to RM10,000 worth of dining vouchers, you wouldn't want to miss out on this.
Address: Golf & Country Resort, Menara Lien Hoe, 8, Persiaran Tropicana, 47410 Petaling Jaya, Selangor.
Souled Out
It's no surprise that you can catch the Qatar World Cup 2022 at the popular sports bar, Souled Out. This year's edition is aptly titled Soccerfest and will stream all 64 games from now till 18 December. To get in the spirit, the bar is decked in flags of the participating nations as guests enjoy the match on a massive 32 feet 2K LED screen at its Hartamas location. 
Address: 20, Jalan 30/70 A Desa, Taman Sri Hartamas, 50480 Kuala Lumpur
Gridiron Sports Cafe & Lounge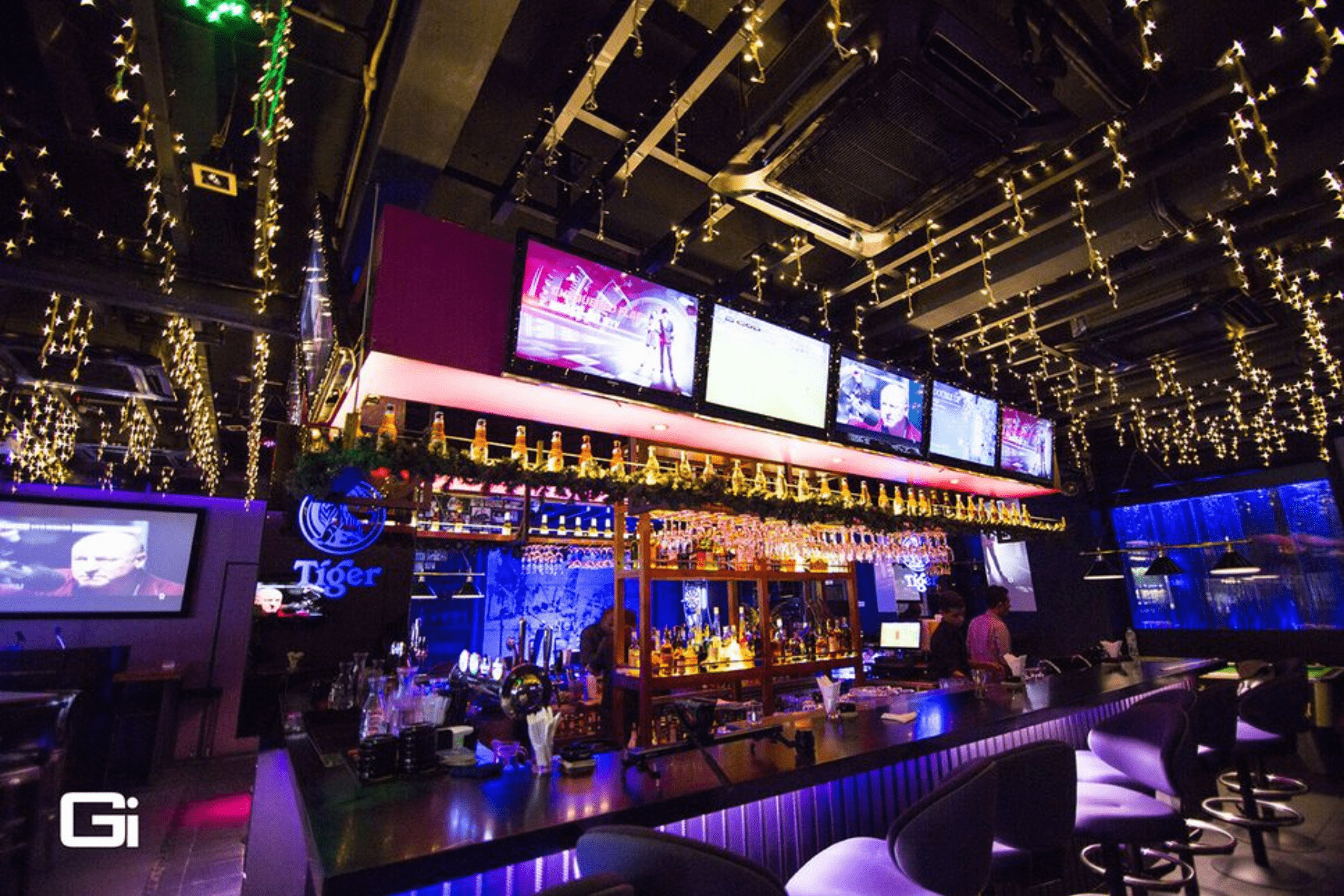 Another spot to catch the World Cup is Gridiron, which is well-equipped with more than 25 screens all throughout the premise. Gridiron will be screening all of the 64 football matches, the perfect after-work activity for you and your colleagues to engage in. You can also find tasty snacks and full-blown meals like steak, lamb chops and pasta. And yes, alcoholic beverages like beers or margaritas are also available.
Address: 11 & 15, Jalan Telawi 2, Bangsar, 59100 Kuala Lumpur
Crystal at The St. Regis KL
From now till 18 December, Crystal is live-streaming World Cup matches at its outdoor pool as you sip on cooling beer and cheer on your favourite team. While the match plays on a large LED screen that sits at the edge of the pool, indulge in special creations by Crystal for the football season. Bites like winter truffle poutine, foie gras poutine, Boston lobster nasi lemak, black angus tenderloin and more are offered as you wash it down with refreshing pints of ice cold beer.
Address: Level 6, The St. Regis Kuala Lumpur, No.6, Jalan Stesen Sentral 2, Kuala Lumpur Sentral, 50470 Kuala Lumpur