Just at the mention of the words 'food' and 'James Won', you know a heavenly spread of innovative culinary creations awaits. Step inside Enfin by James Won and be served more than you can chew with the Krug Chef's Table.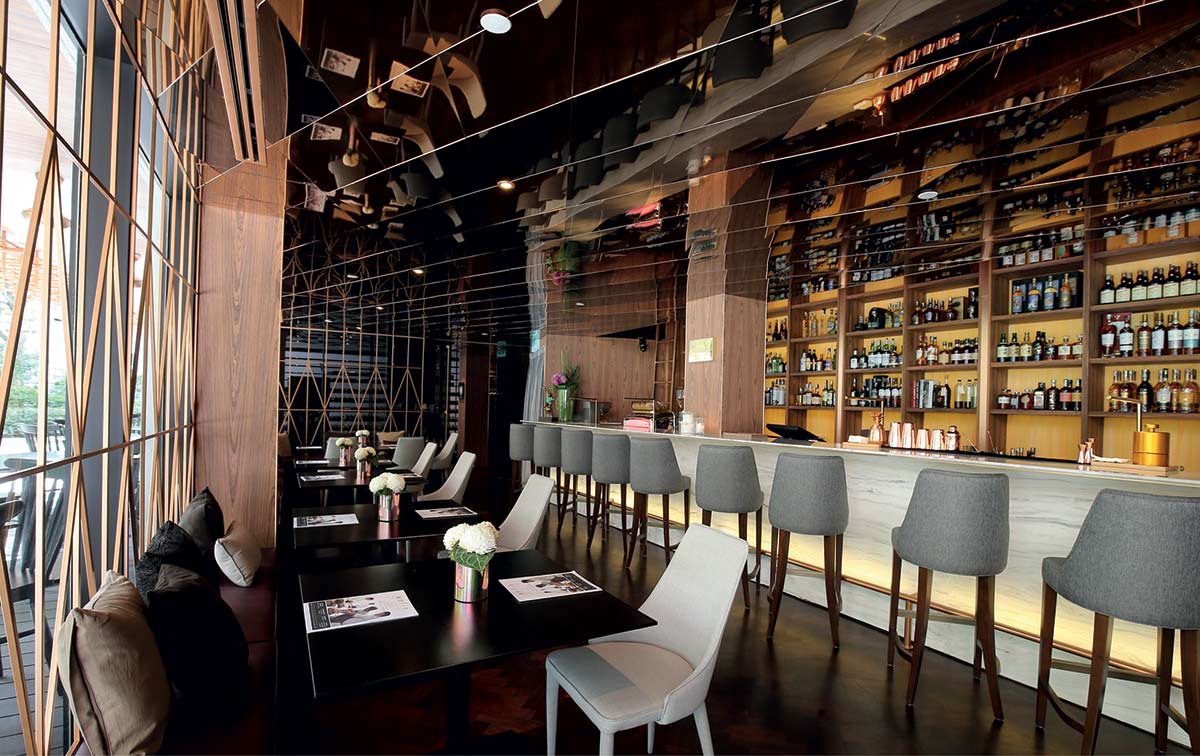 Stepping into the hidden enclave at Menara Hap Seng in Kuala Lumpur, we knew right away that what awaited us was going to be an experience that would be hard to forget.
With his name boldly embossed onto the wall, Chef James Won is not just another chef with a thing for French names; for the past two years, he has been one of the few Malaysians who has done us proud in the world of culinary arts. Alongside Krug Champagne – that is the world's best-rated House of Champagne – he has been selected into the exclusive Krug Ambassade network, due to his consistent showcase of elevated gastronomic experiences with the hearty and versatile champagne. In fact, it is thanks to him that champagne aficionados in Malaysia will have the privilege of dining at the Krug Chef's Table, an exclusive programme where the finest dining is paired with the best of Krug's champagnes.
For the curious, the word 'enfin' means 'finally' and we were imbued with every sense of the word — we'd finally arrived to a place where we could be ourselves, indulge in dishes that finally understood our five senses with a champagne that could match said gastronomic innovation note for note.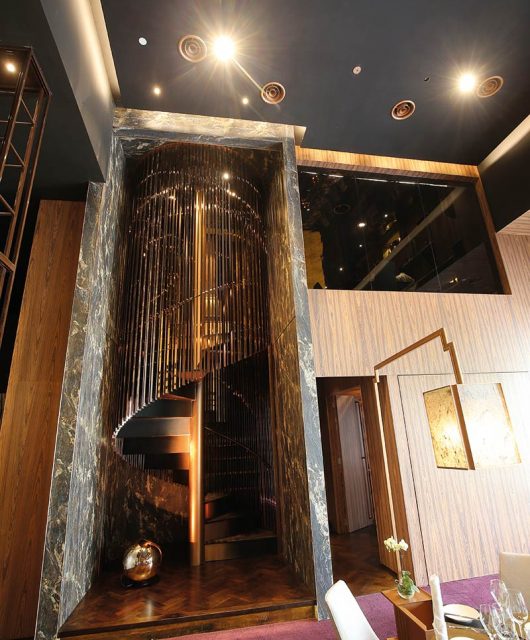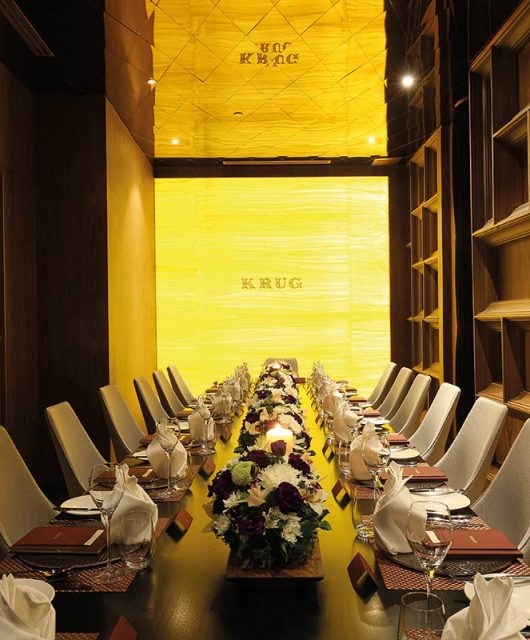 As we took our seats at the table, the room started to flow with flutes of Krug Grand Cuvée. Placed on the side was a delightful amuse bouche of brioche toast with scallops, cream cheese and strawberries hors d'oeuvre. As a matter of fact,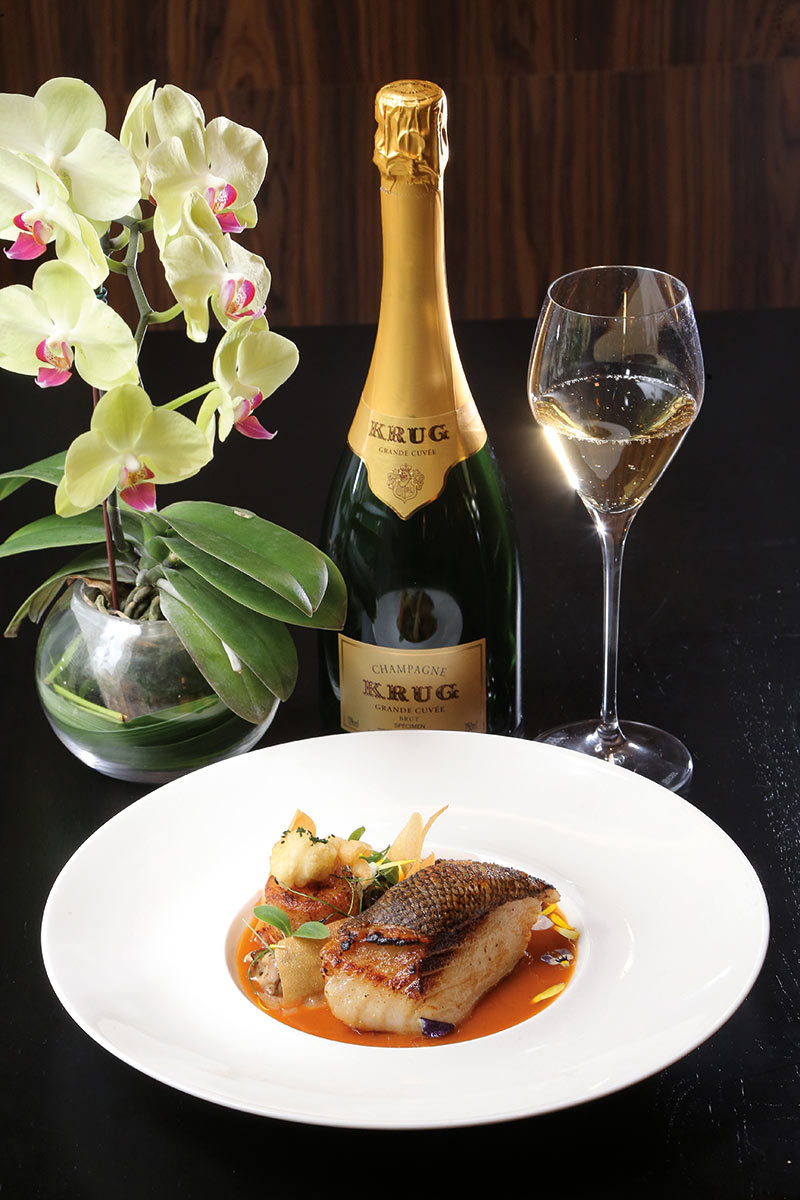 we have to emphasise that the most basic of French cuisine – bread – is Enfin By James Won's specialty.
First entree featured a medley of ikura, tobiko roe, lemon and parsley tapioca. The black garlic and almond tofu's creamy notes hit it off with the robust complexity of Krug Champagne like two peas in a pod.
Soon after, a shellfish-inspired second entree made its way to the table: Argentinian prawns, soft-shell crab, green apples, papaya and violet topped off with a shellfish sabayon… This was definitely a plus for those who were more into fruity notes as well as flavours and textures of the sea.
The third entrée set the stage for the coming main dish; trust us, our tummies were almost at its limit capacity but love for Chef James Won's epicurean wit took over! Sea urchin, slow- cooked egg yolk in prawn oil, miso cured egg yolk, charred leeks and handmade pasta, all in one, delivered rich sensations that only enhanced the charred leeks and pasta, making it an absolute delight for our heavy taste buds.
Finally, the main course of French abalone, abura bouzu, cod fish milt, cep mushrooms served on a bed of moist fondant potato cleverly infused with saffron and lobster reduction made its appearance. Each element came strong in every bite , being cleverly paired with the vigorous stone fruit flavours of the Krug Grand Cuvée, the house's star champagne.
Dessert was an indulgent Opera chocolaté dôme à la Enfin that not only balanced well with the fruity and citrus finish of the Champagne, but also kept the team fully satisfied with its use of decadent white chocolate dusted in gold.
The Krug Chef's Table at Enfin by James Won is a VIP experience specially curated by Chef James Won and his culinary team. For more information, kindly visit www.enfinrestaurants.com and for reservations, kindly contact +6010 288 7920.