The Tesla Robots were first introduced in August 2021 during Tesla's AI Day and were intended to replace "hazardous, dull, and repetitive tasks." A prototype was expected to be ready in 2022. By the end of September, Elon Musk claims to be on schedule to produce a functioning prototype of his humanoid robot, Tesla Optimus.
In May 2022, Musk announced "Tesla AI Day #2" on August 19, and teased many amazing developments. The first "Tesla AI Day," which was held the previous year, was an occasion dedicated to the company's self-driving initiative. Along with announcing plans for the "Tesla Optimus," the manufacturer also debuted its Dojo supercomputer.
The second AI Day was scheduled to take place one year to the day after the first one, but Musk said earlier this month on Twitter that the event would be postponed until September 30. The CEO explained the delay by stating that Tesla might have an Optimus prototype in operation by then.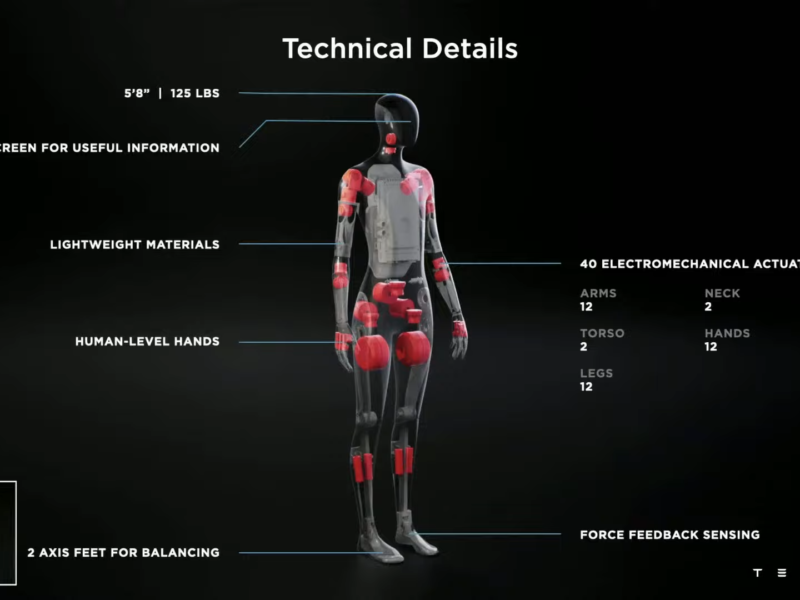 The Tesla Optimus is expected to be constructed of "lightweight materials" and integrated with hardware such as the Full Self-Driving computer and computer chips – which are also found on Tesla's cars for the latter's self-driving features. It is expected to measure 5'8 tall and weigh 125 pounds (approximately 172cm tall and 56 kg). 
It will be designed to handle 'dangerous and boring' tasks in a factory and other settings, although it will be 'friendly' and make a 'very good companion', like a pet. The NS5 robots from the science fiction movie "I, Robot" have been compared to earlier renderings of the Tesla Optimus. Musk highlighted that the Tesla bot could be defeated by the average person, unlike the movie's killer robots.
Elon Musk also told the Qatar Economic Forum that there are other things to be unveiled during the event, "And there'll be a few other exciting things that we talk about at the Tesla AI Day. We have these sort of AI Day events to just emphasize that Tesla is a lot more than a car company and that we are, in my view, the leading real-world AI company that exists."