Jumeirah Mina A'Salam, a luxury beachfront retreat in Dubai, has unveiled a whole new look of its rooms, suites, ballrooms and club lounge in collaboration with design studio La Bottega by Intice. Tasteful yet striking, the new look combines the property's Arabesque architecture with a lighter, brighter, more neutral interior.
"It was an honour to work with Jumeirah Mina A'Salam on the refurbishment of its rooms and suites. The idea behind the new contemporary interiors was to reflect a more timeless, luxurious and tranquil atmosphere synonymous with the Jumeirah brand," said the founder of La Bottega by Intice, Sahar Al Yaseer. "The symmetrical balance achieved by the interiors' neutral tones flows seamlessly and positively impacts guests' wellbeing, which is something we always strive for in our design projects at La Bottega."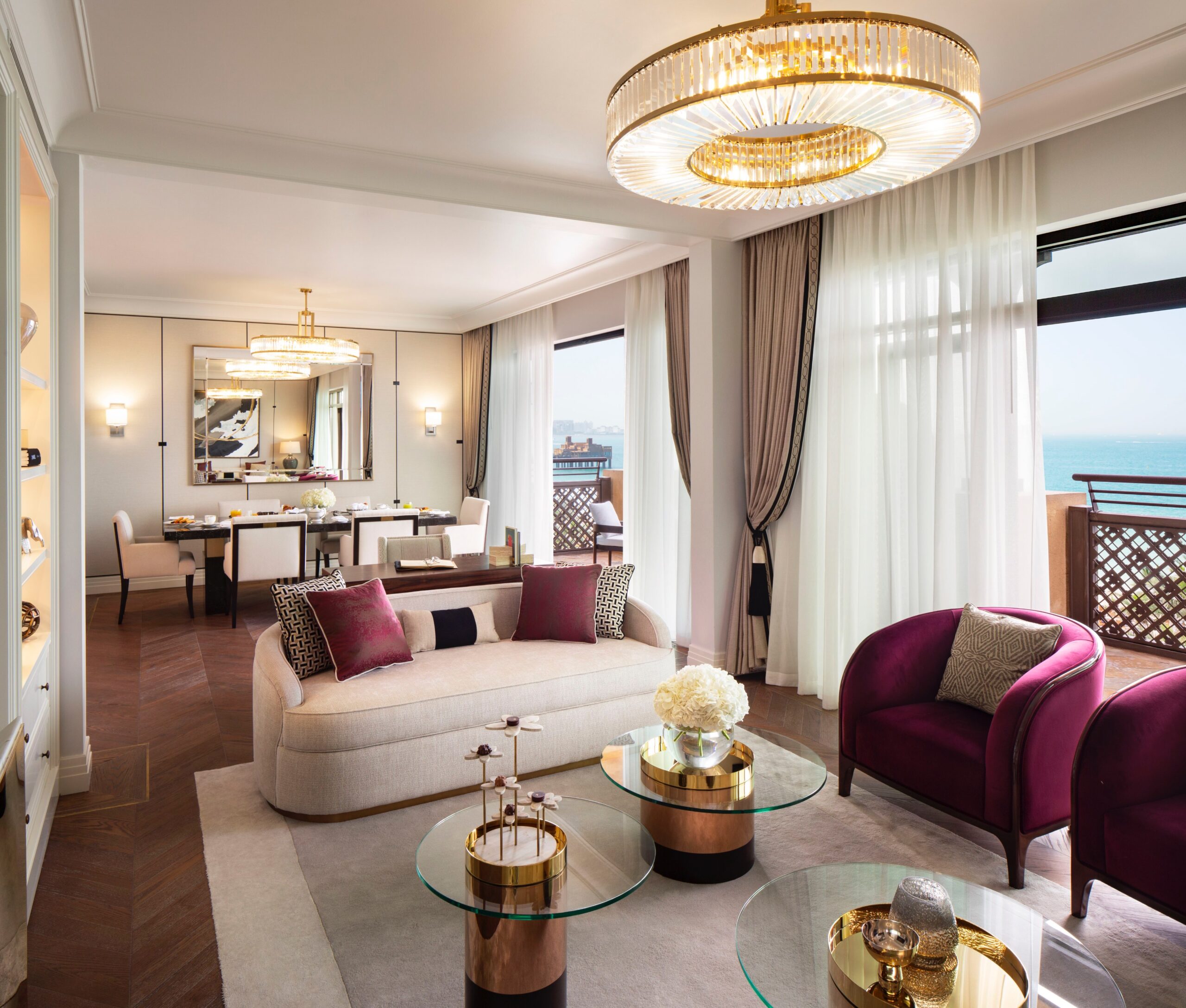 The rooms at Jumeirah Mina A'Salam are bathed in natural light and surrounded by fresh sea breezes, creating a sense of tranquility. The neutral colours and beachfront views create a welcoming atmosphere, enhanced by the hotel's signature amenities and bedding. Occasional pops of colour enliven the soothing environment. 
If you'd like to wake up to the soothing sound of the waves, the Royal Suite is the suite you're definitely after. It features a grand marble-clad bathroom with a private steam room, walk-in rain shower and soaking tub. Upon entering its expansive living and dining area, you will first notice its sumptuous artwork and ornate detailing before being drawn to the outdoor terrace, greeted by majestic views of the sea and Burj Al Arab Jumeirah. 
On the other hand, the new Presidential Suite features two spacious bedrooms with large, marble-clad bathrooms and living areas. There are multiple balconies, including a spacious terrace with a built-in jacuzzi, shower area and sun loungers. The suite offers spectacular uninterrupted views of the Arabian Gulf and Burj Al Arab Jumeirah. All suites and club rooms will have exclusive access to the hotel's newly designed Amal Club Lounge, where visitors are spoiled for choice and can enjoy unmatched benefits.
Completing the refurbishment programme is the private ballrooms Majlis Al Salam and Majlis Al Mina, which now reflect the timeless look of the rooms and suites. Accessible through the hotel lobby or a private entrance, both ballrooms can be divided into two or three rooms to accommodate all conference and event needs.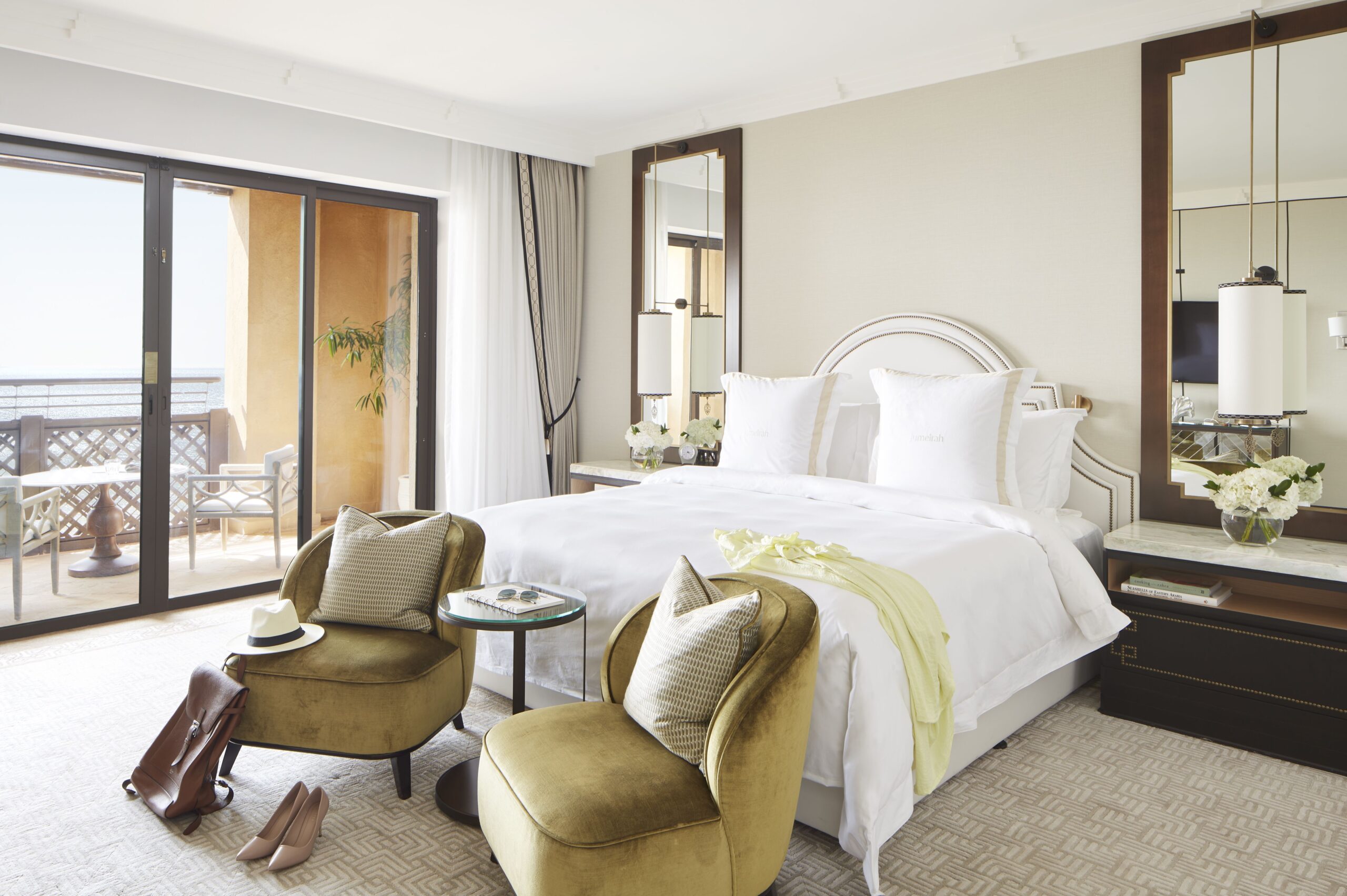 The property also welcomed Margaux, a Paris-inspired patisserie. The patisserie offers delicate desserts crafted by the renowned executive pastry chef, Alexandre Dufeu. To end an unforgettable stay, visitors can cruise the resort's waterways on an abra, visit a series of temporary exhibitions in the hotel lobby gallery and shop at Souk Madinat, inspired by traditional markets.