The success of Doctor Strange in the Multiverse of Madness proves that the Marvel train stops for no one. What sets it apart from Marvel's other films, however, is that it feels more like a horror film, thanks to filmmaker Sam Raimi's background in the genre. The way the film fuses terrifying scenes into its story makes for an unexpected but delightful change of pace from the typical Marvel formula.
The film picks up after the events of Spider-Man: No Way Home and follows Doctor Strange battling new threats and investigating the looming threats beyond the multiverse. The film does a great job of filling audiences in rather quickly on the previous MCU stories leading into this one and introduces new possibilities for the future of the MCU on top of that. Warning: Major spoilers for the film below.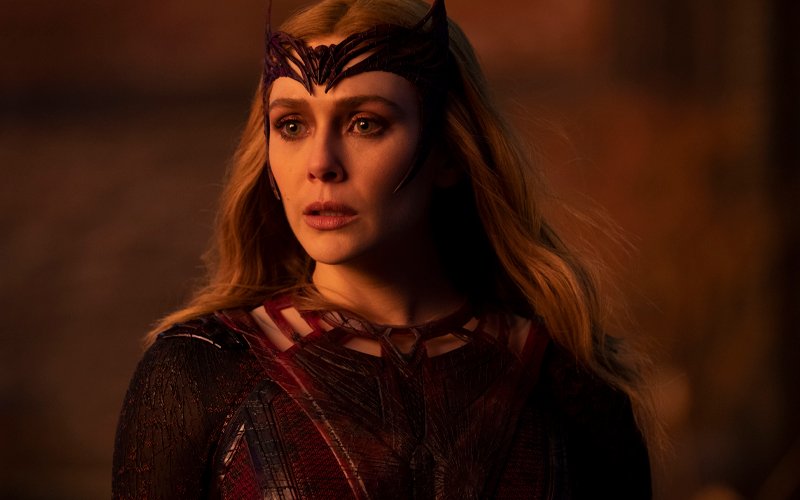 Wanda Maximoff is unlike any other villain in the Marvel Cinematic Universe. Great villains are hard to come by in superhero movies because the focus is usually on the hero, with the villains serving as cannon fodder to prop their stories up and deliver exciting action sequences. Wanda, on the other hand, deserves her own throne room among the MCU's hall of villains because she is easily the scariest and most intimidating villain in the franchise thus far. Wanda Maximoff, coming off of WandaVision and still grieving over the loss of her children, gets possession of the Darkhold, a corruptive book of spells she believes would enable her to reunite with her children.
The themes of tragedy and loss are not unheard of in horror films, and combining that notion with the bombastic stories of superhero movies allows for a deeper exploration into the mind of a woman who has lost everything in a heart-wrenchingly poignant way. Director Sam Raimi makes use of the multiverse's complexity to elevate Wanda from being just another superhero to a subversive tragic figure who would do anything to be with her children.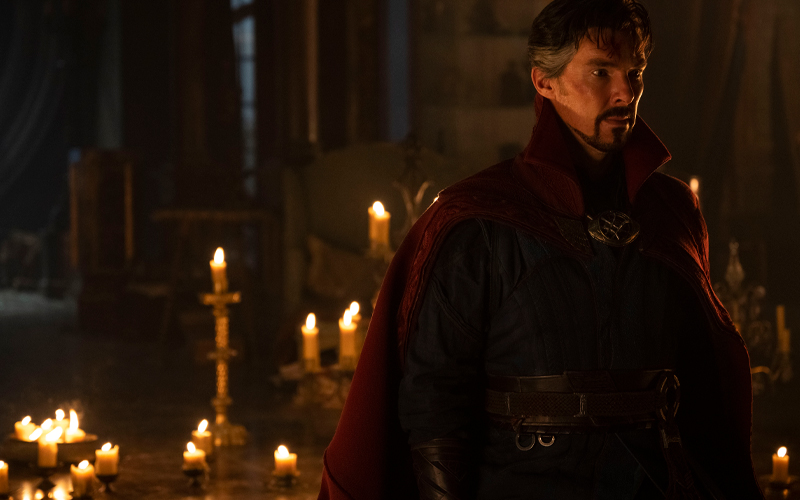 Right from the get-go, the film makes sure the audience knows that they're in for a surprisingly violent ride. One of the first action setpieces has Doctor Strange take on a tentacled one-eyed monster and ends with him poking out its eye quite gruesomely, but that serves only as an appetiser for the madness yet to come. Sure, there have been more violent scenes in comic book movies, with Logan and the Deadpool duology being top contenders, but what made these brutal scenes all the more notable is that they happened in a PG-13 Disney movie. 
Marvel fans who rejoiced when their favourite comic characters were finally included in the MCU had to witness Wanda Maximoff tearing each of them apart in violent and horrific ways. The horrible killings of these characters heightened the story with its slasher flick-like twist. The ability to surprise audiences in a surprising manner is what makes great horror films effective, and the surprising deaths in this film lend it a delicious sense of subversion Marvel's fare often lacks.
This film also dabbles in body horror, though with much more subtlety than horror classics like The Thing. Dream-walking, in which one can take control of an alternate self's body and parade it around its own universe, was a unique spin on body horror. Wanda uses dream-walking to possess her variant in order to locate her children, oblivious to the fact that her other self may lose her own children in the process. One fantastic sequence towards the end of the film that really drives the dream-walking concept home is when Doctor Strange himself possesses the body of his dead variant, using it as a vessel to defeat Wanda.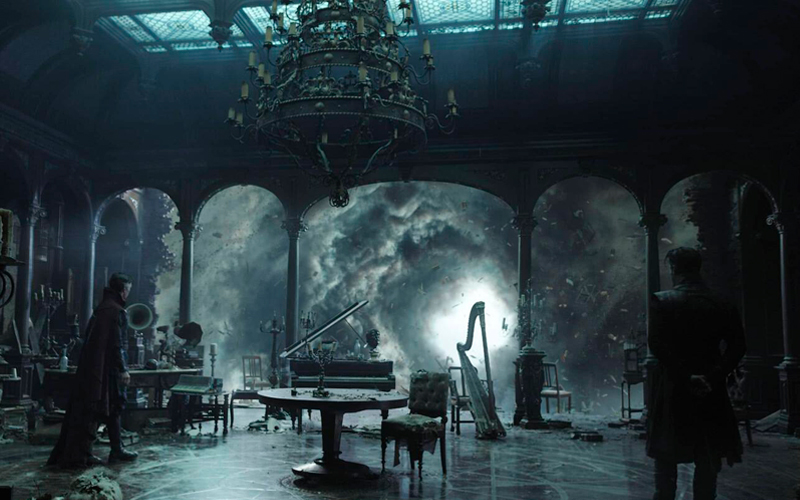 One of Marvel's most common criticisms is that its stories often clash with a director's approach, preventing them from showcasing their best qualities throughout the film. This film tries to address that criticism by demonstrating filmmaker Sam Raimi's unique camera movements as well as some dark humour woven throughout the horror sequences. While fans of Sam Raimi may have imagined a film in the vein of his first superhero film, Spider-Man (2002), Multiverse of Madness is more reminiscent of his Evil Dead films, which are more horror-oriented.

There are numerous references to director Sam Raimi's Evil Dead films for horror enthusiasts to eagerly pick apart. There are times when the camera acts as Wanda's point of view, similar to how the malevolent spirit's point of view is presented in Evil Dead. These scenes add a sense of dread, with the characters usually left unaware of the spirit's creeping presence. Bruce Campbell, who played the main character Ash Williams in the Evil Dead series and has been in most Sam Raimi films since then, also makes an appearance in the film as the grumpy Pizza Poppa.
The film may not present a significant challenge to experienced horror lovers, but it will undoubtedly pique the interest of those unfamiliar with the genre. Whether you like it or not, Sam Raimi manages to make it all work inside the Marvel formula, for better or worse, while shaking things up just enough to keep fans curious where Doctor Strange's next adventure will take him.