Guerlain is starting a new page in its story with the creation of a double youth surge in a unique and precious bottle.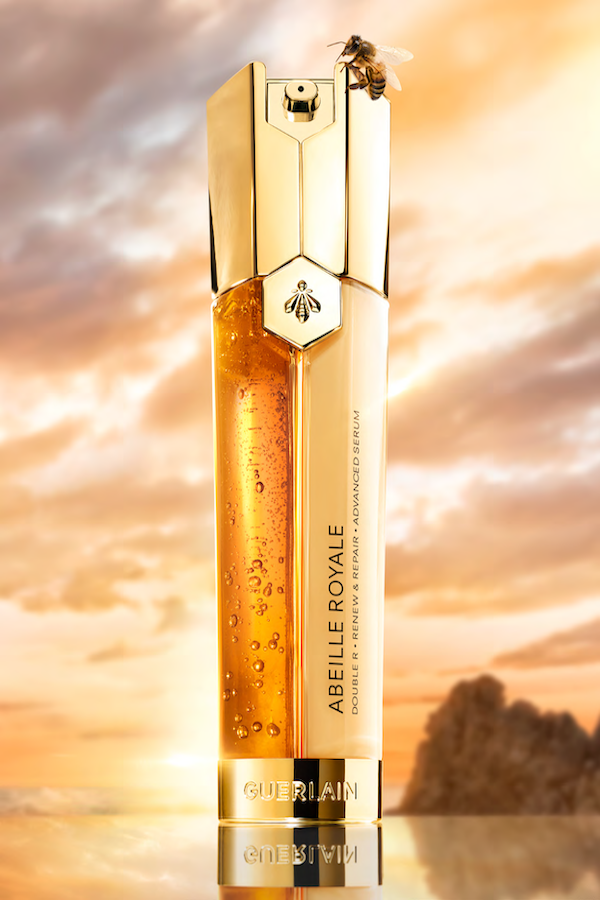 Today, Guerlain researchers are taking the repairing effect of bee products even further thanks to an advanced double formula made of 96% naturally derived ingredients, enriched with unprecedented precious active ingredients with proven efficacy.
The efficacy of a radiance-restoring white honey concentrate combined with resurfacing AHAs and PHAs, along with a new technology augmenting the natural properties of honey,honey bio-polyfermentation, Double R Renew & Repair Advanced Serum is renewing its promise of youth and radiance for the skin, promising to repair and renew the skin from deep within.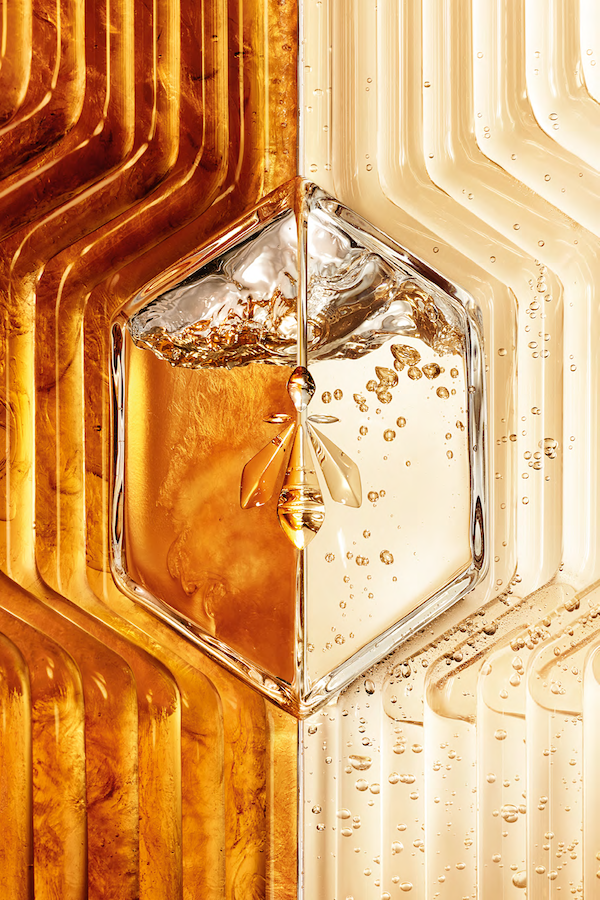 The creation of Abeille Royale was brought to life by the intuition of Guerlain researchers: the existence of a potential biological parallel between healing processes and those allowing skin repair was linked to the appearance of wrinkles and skin slackening.
This exclusive technology draws its extraordinary action from the complementarity of exceptional products: the legendary Black Bee honey from Ouessant Island, an exclusive royal jelly and three other honeys from unspoilt islands (Corsica in France, Ikaria in Greece and Åland in Finland).
With increasing age, the skin's natural renewal slows down. To combat the effects of time, Guerlain research has chosen three types of AHAs recognised by dermatologists for their proven efficacy in skin renewal.
These active ingredients have been incorporated into a lamellar gel via an exclusive formulation process for gradual and controlled release, allowing an exfoliating efficacy comparable to high concentrations of acids while remaining gentle on skin and avoiding any discomfort.
A cutting-edge programme for female entrepreneurs in beekeeping called Women for Bees was introduced by UNESCO and Guerlain. The programme focuses on native and local bees, their welfare and upkeep, as well as teaching about bees, with the goal of enabling women's empowerment through a knowledge-driven, long-term professional activity. Given that animals are crucial in the pollination of 90% of the world's wildflowers, it also aims to raise awareness of the significance of all bee species as pollinators.
For more information, click here.
Photos by Guerlain Malaysia.