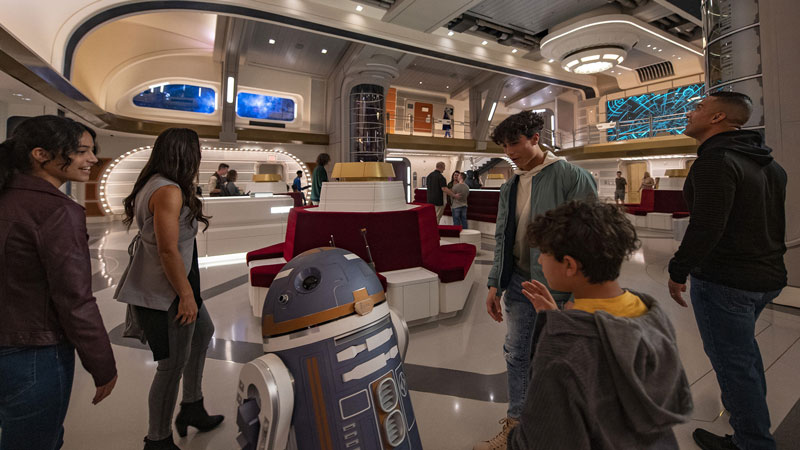 When it was first announced that the immersive Star Wars: Galactic Starcruiser hotel experience was planned for Walt Disney World in Florida, fans of the globally beloved franchise were undoubtedly ecstatic. 
Disney's innovative hotel and theme park hybrid concept promises to bring guests on their own bespoke 2-night Star Wars adventure inside a starcruiser 'spaceship' called the Halcyon, packed with immersive theatre entertainment, role-playing activities, curated culinary options, and themed facilities and cabins. 
The chance to be plunged into the Star Wars universe, playing the main character in your own epic storyline while being treated to interesting new galactic comforts and cuisines? Many were understandably excited to experience it for themselves.

In the months leading up to its opening on 1st March 2022, that momentum hit a bit of a snag. The Galactic Starcruiser saw a wave of cancellations, which opened up a number of slots within the previously booked out first three months.
Following its official launch, the new immersive hotel continued to fall short of the earth-shattering success that many expected. While rooms were fully reserved a month in advance, a number of slots remain unfilled beyond that. Considering that each 2-night stay is limited to only 100 rooms, the lacklustre demand for Disney's incredibly hyped new experience might have some scratching their heads. Here we explore some reasons why Star Wars: Galactic Starcruiser hasn't quite taken off.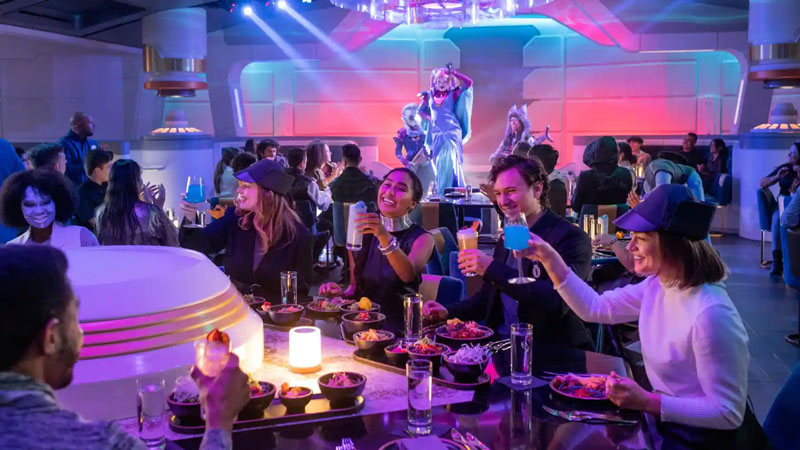 One of the largest likely deterrents keeping a sizable portion of fans from embarking on their Star Wars journey at the Galactic Starcruiser is the eye-popping prices that come along with it. For a two-night stay, the cost for a two-guest cabin starts at USD 4,809, while prices for a four-guest cabin start at USD 5,999.
From the outset, a substantial chunk of Disney World vacationers and Star Wars devotees, for whom the hotel experience wasn't financially feasible, were left out of the equation. Some who were able and willing to fork over the cash got cold feet after Disney released a now-deleted promotional trailer, in which the Galactic Starcruiser's furnishings appeared cheaply made and reminiscent of a 90s sci-fi set.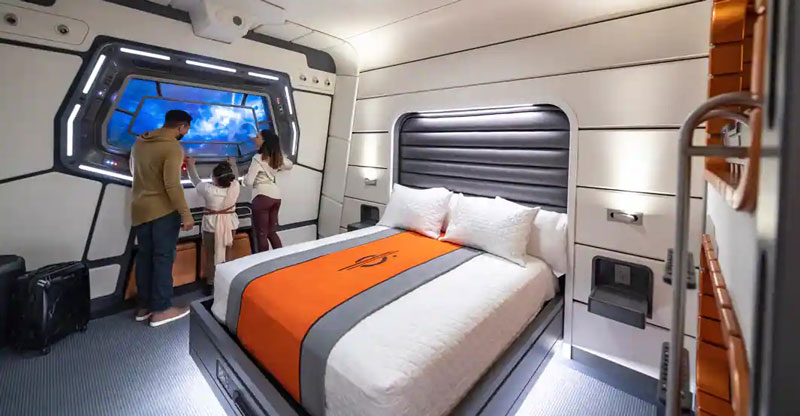 A justification for the premium prices was that the Star Wars hotel wasn't just a hotel, but an exclusive package experience inclusive of food, live entertainment, and activities – not unlike what you'd get as a guest on a cruise ship. However, it's worth noting that guests on the Starcruiser are paying significantly more for a two-night experience than they would on a typical multiple-day cruise voyage, all while confined indoors to a windowless building with relatively small rooms.
As the starcruiser is supposed to simulate a trip across distant galaxies, windows and any indication of life back on earth are replaced with digital displays with views of outer space. Those looking for respite from the sunless bunker have the option of heading to a small outdoor garden area called the 'climate simulator', or hop on the scheduled trip to the Disney World theme park's Star Wars land for a few hours.
The ultimate Star Wars experience?
Aside from turning off those prone to claustrophobia or vitamin D deficiencies, the Halcyon ship design has been described by some early reviewers as not as characteristically Star Wars-looking as they had imagined. Instead, the luxury galactic liner seems to adopt a generic sci-fi spaceship approach to its decor, which perhaps lessens its appeal as a distinctively Star Wars themed hotel.
Despite this, the starcruiser seems to have plenty of offerings onboard that guests are unlikely to find elsewhere. In lieu of the dance demonstrations and cookery classes you'd find at a resort, guests at the Halcyon take part in lightsaber training sessions, learn to operate the spaceship's control stations, get caught up in covert missions to aid the Resistance, and witness live fight scenes between characters from the movies. Dishes at breakfast, lunch and dinner are reimagined in unique shapes and unusual colours that enhance the overall immersive journey.
With Star Wars: Galactic Starcruiser, Disney leans into what it does best: storytelling that's rich, engaging and detailed. But until the megacorporation crafts an interactive Star Wars themed hotel experience that doesn't leave behind a majority of fans and would-be guests, this starcruiser's greatest potential remains somewhere in a galaxy far, far away.
Photos: Walt Disney World