The new Dior High Jewellery—Les Jardins de la Couture—reveals a fascinating detail of Christian Dior's lifelong fondness of horticulture. Drawn by the inspiring story of the Maison's founder, the brand further continually sought influences from nature's bountiful fecundity, from the exquisite roses of Granville to the entrancing femmes-fleurs of the iconic New Look.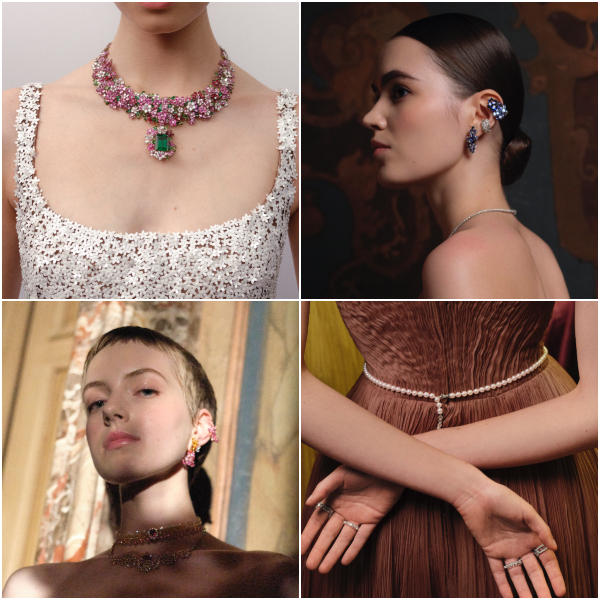 The 170 pieces of magnificent Les Jardins de la Couture, which was selected by legendary jewellery designer Victoire de Castellane, overall celebrates the Maison's intimate relationship with the natural world. 
Every solitaire—from a detailed floral-boutique necklace, to a tender ankle bracelet, to an enforcing ring—each piece carefully pays tribute to the House of Dior's impeccable craftsmanship and inventive design. There's also a hint of butterflies, dragonflies, and quirky ladybirds crafted around tiny brooches and pendants. 
The collection showcases a beautiful combination of vivid colours, intricate patterns, and valuable materials that expose a breathtaking tapestry of nature's miracles—demonstrating the lyrical affinity between Christian Dior's artistic vision and the awe-inspiring beauty of gardening.