Ten polo teams and 30 elephants will all be part of the tournament cum educational festival this year.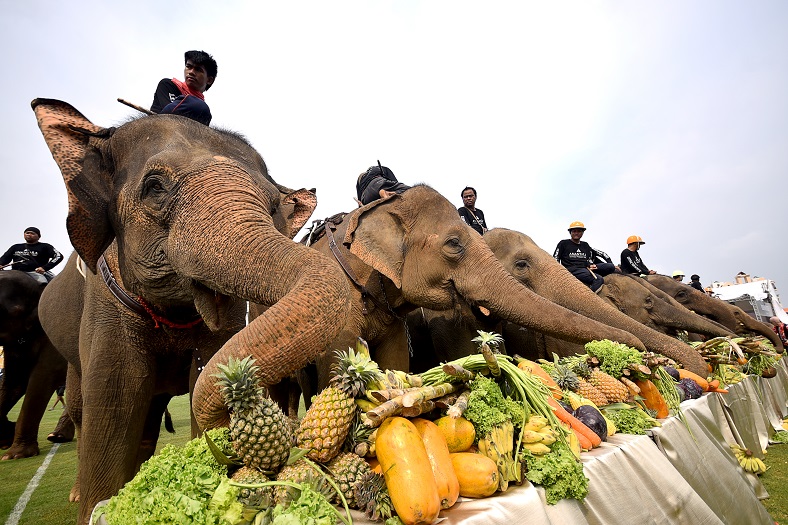 Fans of polo, or elephants, or just Bangkok, in general, we have some good news for you.
Anantara Hotels and Resorts, the annual host to the King's Cup Elephant Polo Tournament, has announced the dates to to this year's affair. The 15th edition of the tournament, which has gone on to become one of the biggest charitable events in Southeast Asia with over US$1.3 million raised and donated to better the lives of Thailand's elephant populatation, will be held on 9-12 March 2017.
It will take place at the banks of Bangkok's mighty Chaophraya River and promises a full range of fun elephant festivities for the whole family, with proceeds going to projects like the world's first Thai Elephant Assisted Autistic Therapy Project, elephant training workshops, mahout community development initiatives and wild elephant conservation.
A total of 30 former street elephants will be part of this year's festivities, during which they will be given full veterinary checks and care, food and drink and essential vitamin supplements for the duration of the event.
On the polo front, 10 teams encompassing 40 players, including Thai celebrities, supermodels, professional horse polo players and even a few New Zealand All-Blacks rugby players, will be participating. The tournament will be complemented by an opening parade, a children's education day , ladies' day and fun elephant-related activities.
Since the inception of the tournament in 2001, the King's Cup Elephant Polo Tournament has built a reputation as a not-to-be-missed charity event that attracts visitors from all around the world to enjoy a uniquely Thai elephant experience. The welfare of the elephants participating in the polo tournament is paramount, with strict rules in place to ensure that the gentle giants are well cared for at all times. The chosen elephants are preferably under 20 years of age and young enough to thoroughly enjoy the sport, yet large enough to carry a player with ease.
Through the generosity of participants and spectators at the lively annual charity auction and during the tournament, Anantara has raised money for various charities that benefits the elephants of Thailand. These include housing for the mahouts and families, shelters for the elephants and a mobile blood centrifuge and elephant ambulance for the Thai Elephant Conservation Centre (TECC).
Exciting polo, magnificent elephants and colourful Thailand, all in one place – you'll want to mark your calendars for March.
For more information, log on to the official website here.