Missed Dale Chihuly's glass art exhibition at the Garden by the Bay in Singapore? Fret not, as the kaleidoscopic art installation experience is now digitally accessible to fans across the world.
Having recently ended its run at the Gardens by the Bay, Dale Chihuly: Glass in Bloom's positive reception in Singapore has led to the introduction of a free virtual experience that will be available to view for free until 31 December, 2021.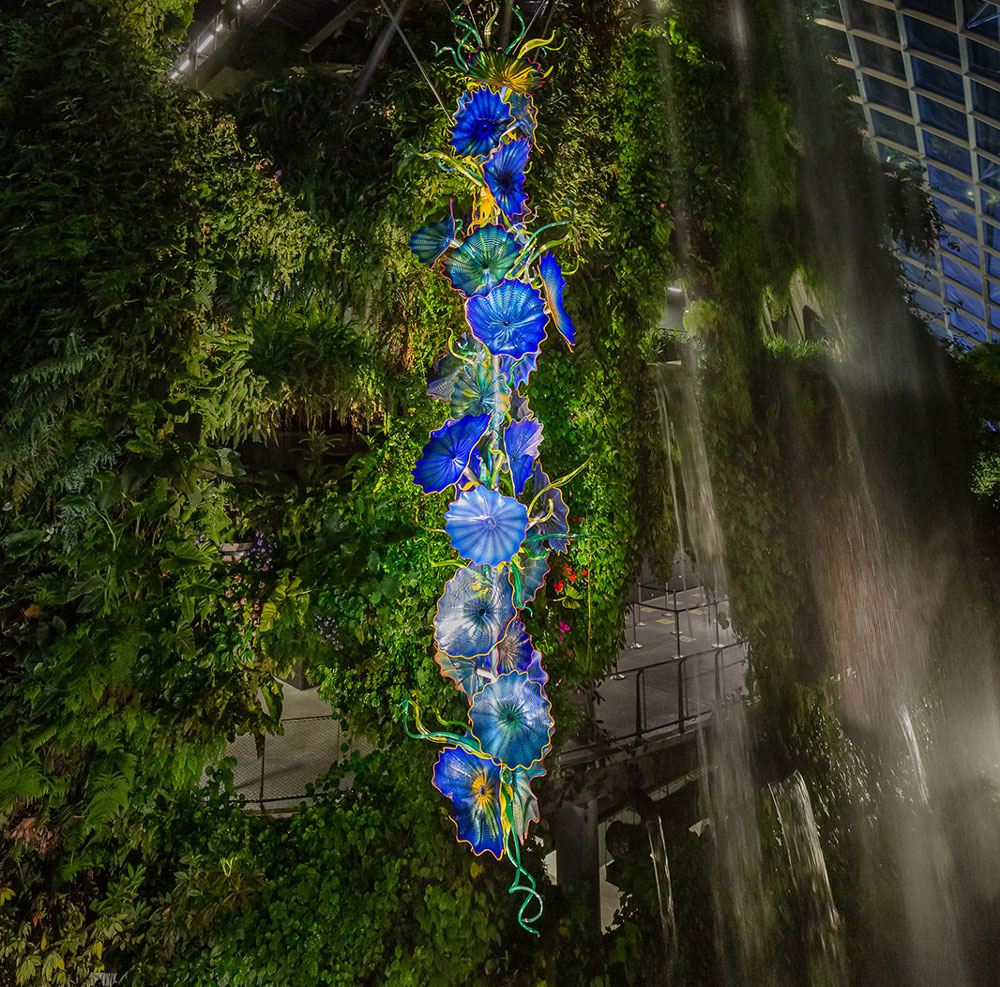 The major garden exhibition transformed Singapore's iconic urban park with 25 large scale installations, in addition to 80 pedestal sculptures and two-dimensional works. Shipped directly from Seattle, the captivating works of art measure up to 10 metres and weigh as much as 3600 kg.
Taking into consideration the venue of the Gardens by the Bay, the pieces were curated and designed to fit and complement the settings of its Flower Dome, Cloud Forest and outdoor gardens.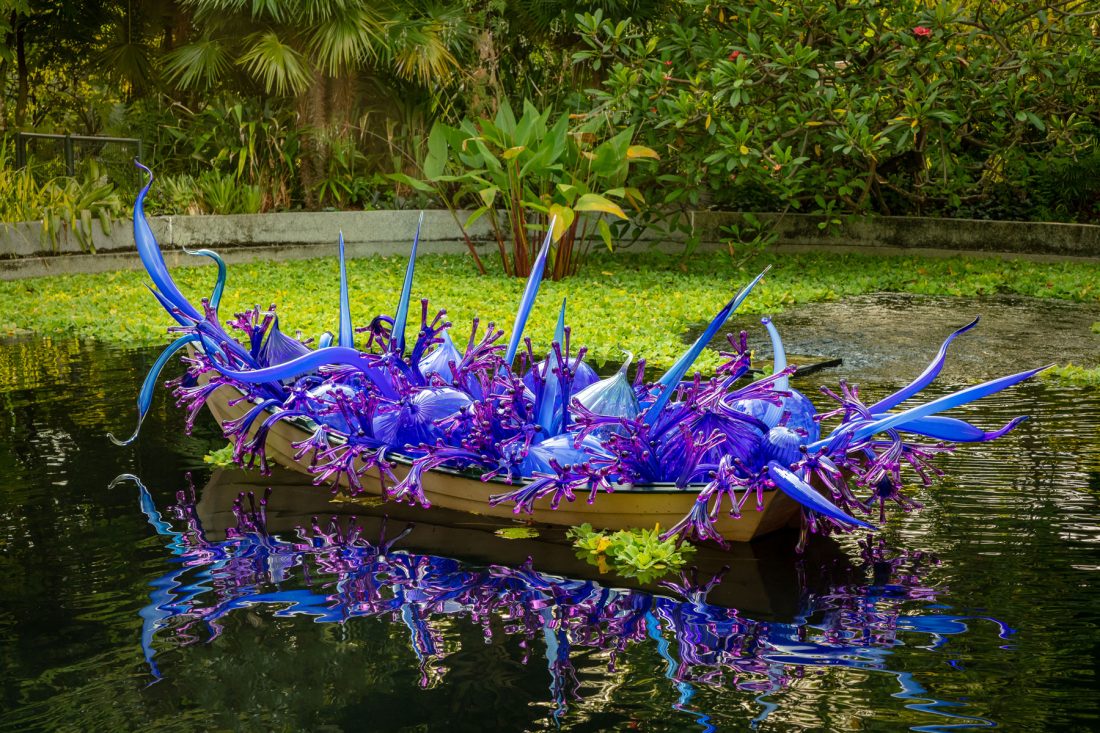 "When the world has come to a standstill during this pandemic period, Chihuly's works bring our focus back to nature," says Michael Lee, CEO of Hustle & Bustle, on the partnership with Chihuly Studio. 
"While the physical exhibition has ended, we hope to continue bringing joy and making art accessible to locals and international audiences alike with the introduction of this Virtual Experience component, who can immerse in and appreciate the stunning works of Chihuly."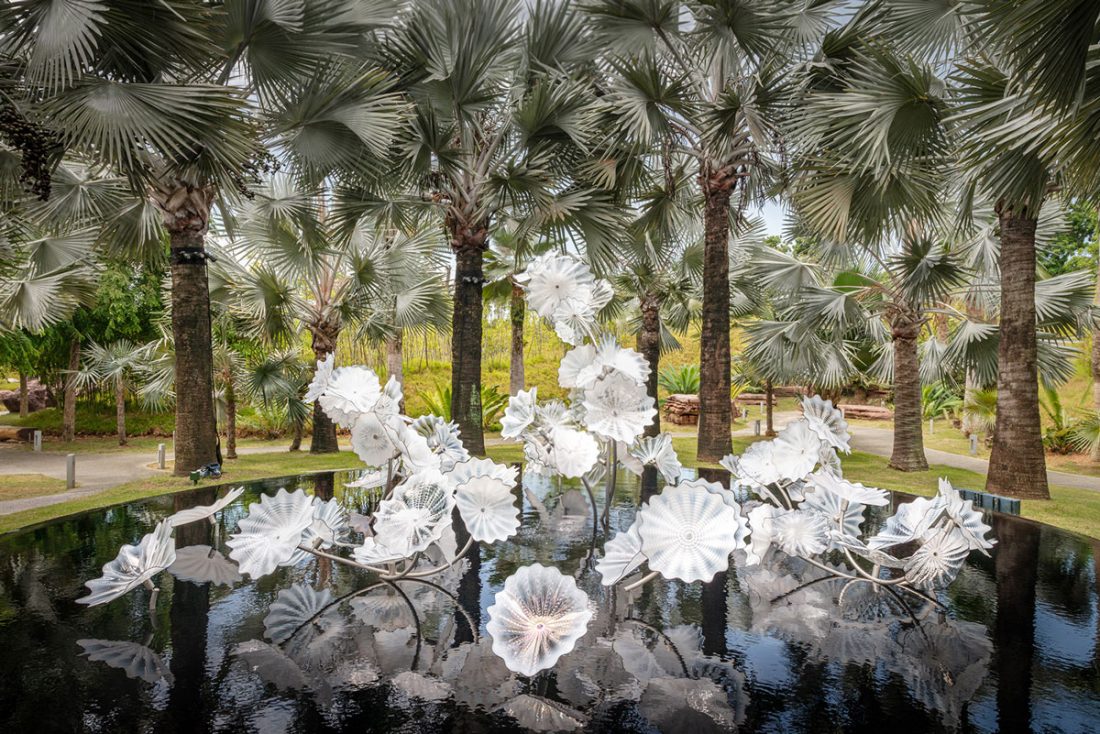 An award-winning, multi-media artist, Dale Chihuly has spent over 50 years exploring ways to play with light, space, and form. His installations have been featured in museums, gardens and public spaces globally, gaining global admirers for his ability to push the boundaries of glass, while reimagining natural and man-made environments.
"I'm thrilled to show my work in such a dynamic location in Singapore. The natural world is an endless source for creativity, and it has been so inspiring to bring my work to life in this urban garden oasis," said Chihuly.
The Virtual Experience of Dale Chihuly: Glass in Bloom is available to view here.
Photos courtesy of Chihuly Studio.