This is how Dr Wishnu Varthan and Dr Ravinpreet Kaur built one of the most trusted chain of aesthetics clinic in Kuala Lumpur, birthed from their faith and respect for each other.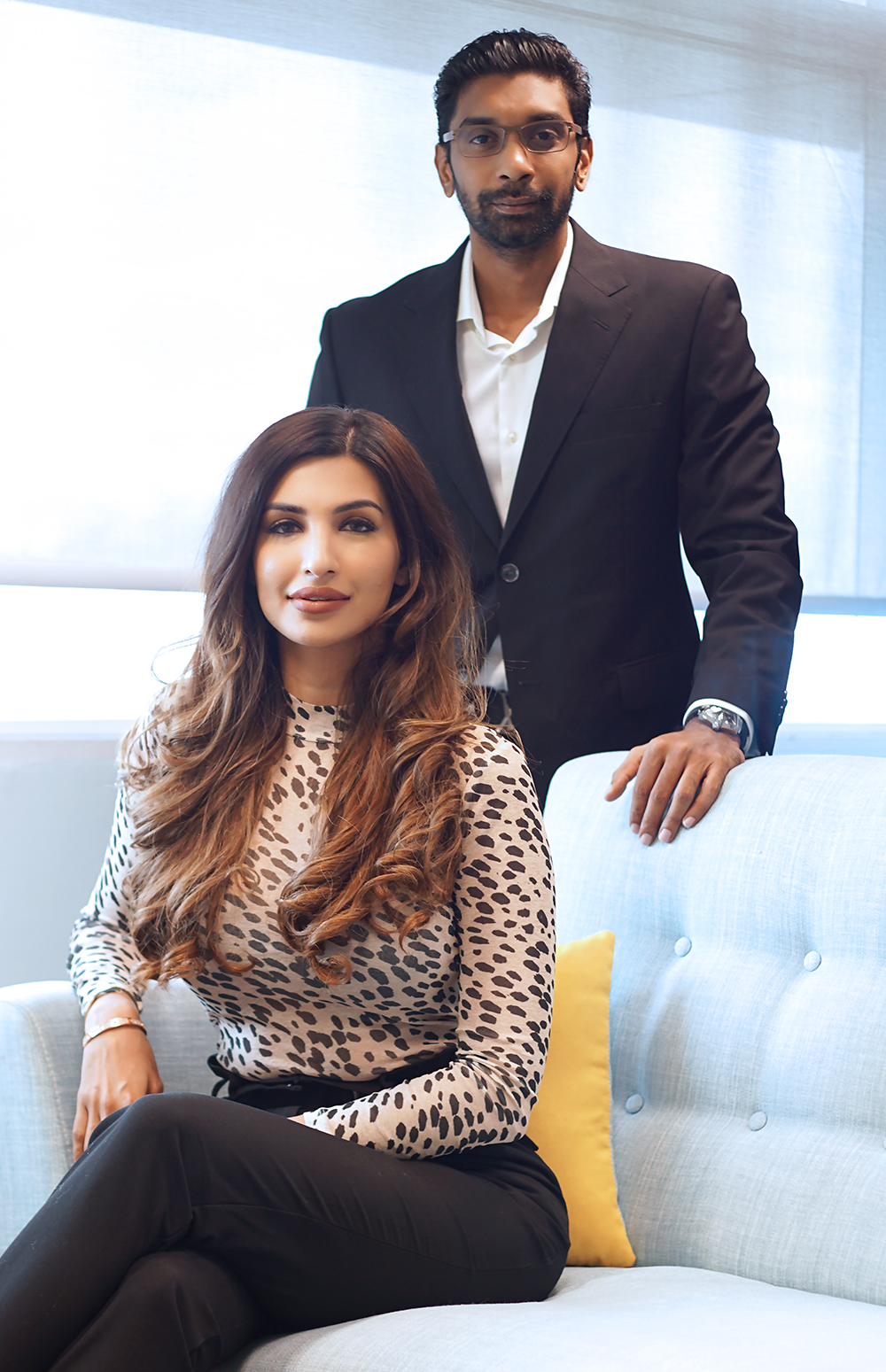 Looking at Dr Wishnu Varthan and Dr Ravinpreet Kaur now, commanding the presence in the consultation room of the flagship Skin Master KL medispa clinic they founded together, it's hard to imagine a time when it was just the two of them against the world, scraping the bottom of a tin coinbox to afford a dinner of roti canai.
It was a different era then, when, in their early 30s, Wishnu sold off his first general practitioner's clinic and invested everything into the first Skin Master because Ravinpreet expressed a genuine interest in spearheading a medispa clinic of her own.
"He told me it was my do or die," Ravinpreet recalls. "Either I make something out of this or we'll have spent everything we have and I'll have to go be a housewife."
Make something out of it they did, together, as Skin Master is now eight clinics strong with locations in Kuala Lumpur and Johor Bahru, with 40 staff on its payroll and offering franchising opportunity.
"I don't want her to sit in the house and wash my clothes. I don't need a wife that's going to do things that I can do. I need someone who can do the things I can't," Wishnu tells of their early days. "So I told her you don't need to cook, you don't need to clean, let's go work. That's what we did, and here we are."
An investment on faith and love
Skin Master first popped into the scene in bustling Q Sentral in 2013 as a small unassuming clinic birthed from Ravinpreet's passion for beauty. Backed by her background in medicine, she hopes to realise with it her vision to provide safe, effective and affordable medical spa procedures so everyone can look and feel their best.
"I wasn't getting customers at first because I didn't have a niche – there were too many aesthetics clinics around," Ravinpreet shares. "So I decided to narrow my treatments according to skin colour and found my niche in treating brown skin type."
Skin Master offers a comprehensive list of treatments from head to toe, from carbon peel lasers and oxygen infusion masks to the famous red carpet facial that uses a combination of laser, ultrasound and oxygen treatments for immediate glow. The men are not left out with the house gentlemen's facial. Weightloss and bodysculpting are also taken into account, with an in-house signature body sculpting programme.
Ravinpreet develops, researches and tests each treatment on herself  for first-hand assurance before it is released to the market. As the creative mind and operations head of the brand, she only allows what is good enough for her to be used on her patients.
Recognising her passion, Wishnu knew his initial investment of RM600,000 from their personal savings into Skin Master was well worth it.
"We broke even in 8 months," Wishnu reveals. "Since then, we've achieved more than 1000% returns. We've come a long way from when we started."
He is immensely proud to see how much purpose the brand gives his wife every day. Under his financial guidance and her operations skills, husband and wife are also open to franchising opportunity with Skin Master.
"I want to help doctors and entrepreneurs who don't know what they're doing," Ravinpreet tells. "I want to teach them the business plan, teach them the model to making money and train them."
Divide and conquer
The work flow between husband and wife hasn't always been so smooth. Both being strong-headed and opinionated, it took a while before they learned to relinquish control in certain aspects of the business to the other. They even resorted to hiring a mediator to relay messages between them so tempers don't get in the way.
"We'll be having dinner and we'll be arguing at the table because I'll be asking why he said certain things in an earlier meeting," Ravinpreet comes clean.
Wishnu wisely found a solution: "We decided that there needs to be a management team rather than having the both of us managing and clashing in ideas," he says. "So what I did was put a team under us doing the execution for us to uncomplicate matters. That was when the business began to turn around."
Today, their flow continues to be fed by Wishnu's patience and Ravinpreet's attention to detail.
"He's very calm," Ravinpreet tells. "He'll just walk away when there's a problem. He'll maybe sit down, have a coffee and return with a solution for me. He's settled a lot of things for me when I'm at a loss of what to do. I always wonder how is he so calm, why is he not angry?"
Ravinpreet who is trained as a medical liaison in renowned institutions like Prince Court and Tropicana Medical Group brings to the table her meticulous organizational skills that has helped the company bloom.
"I used to do everything. I was managing, I was seeing to patients, I was doing everything to keep in under my control," she reveals. "He thought me to divide and trust my doctors. That's when I learnt to let things go."
It all boils down to respect between the two these days to make things work. They acknowledge their respective strengths and weaknesses and play to that.
"The thing is, I know what my limits are so I don't put my nose in things I don't understand," Wishnu adds. "There always needs to be one person with the bird' eye view on the big picture – that's me – while she is the one in the frontline."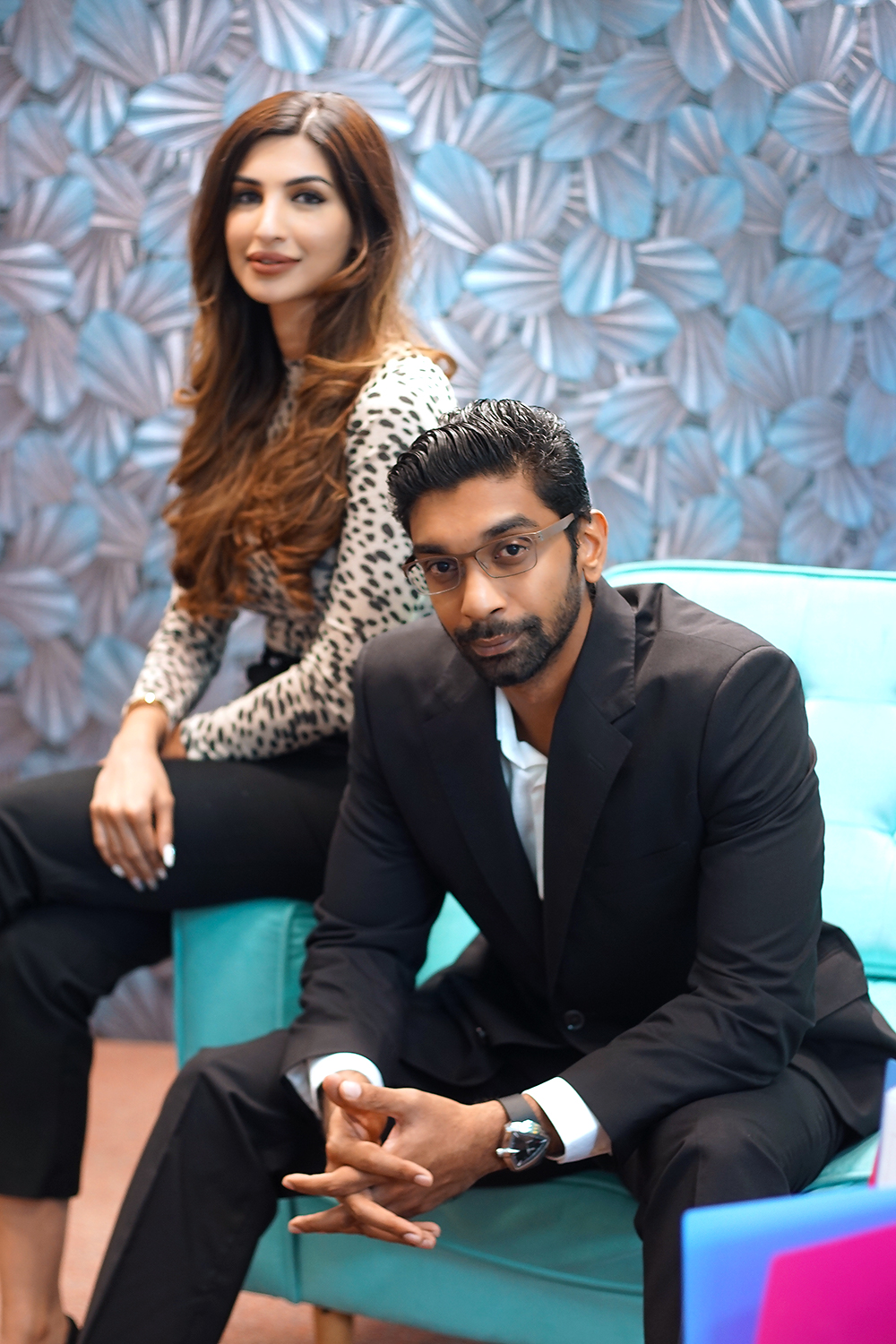 The ship and its commander
While most couples strive to achieve equality, Ravinpreet thinks it's the polarity of a couple that truly matters.
"Make sure to be opposites of the other – you can't have two people doing the same thing," she opines.
"Most times, there's one who's higher than the other; one leader, one a follower. We are both leaders and it took a little time to find our right dynamics," Wishnu adds. "You need to play to each other's strengths rather than point out each other's weaknesses. There's no one who's perfect, but when you play the tune towards the strength, you'll nurture that person."
Wishnu likens their relationship at work now as that of a ship and its commander. "I steer it and give it a little nudge every once in a while when it's caught in rough waters. Likewise she always helps me get back up when I'm down. We complement each other."
Husband and wife have gone through many storms. Skin Master is not their first venture, albeit it is their first successful one.
"A lot of people think entrepreneurship is very easy. Most of the time when you see the entrepreneur, it's when they're already successful. You don't know the struggles, the amount of hours, the bad days people try to bring you down. All you see is the tip of the successful iceberg," he muses. "We have failed quite a bit, there was a lot of losses. It's made us a lot tougher and stronger."
He recalls a time at the start of their Skin Master journey when they were struggling to make ends meet. "We've been hit pretty far down – we've scraped through coins for roti canai – and I'm proud to say we've survived, together."
"We said we'll never reach that low again," Ravinpreet echoes.
Looking at the growth and direction of Skin Master and the fire that still burns bright between husband and wife, we have no qualms their journey can only go upwards from here.
(Photos: Anson Siau)