Global luxury makeup and skincare brand, Clé de Peau Beauté and UNICEF recently announced their renewal of partnership aiming to address gender inequality with a focus on STEM education, employment, and empowerment programmes. This will further provide an estimated 5.7 million girls with the right resources and equipment that they need in order to improve their talents and attain their full potential. 
Nearly half of UNICEF's overall goal—which is to assist 11.5 million girls worldwide in realising their potential through its Skills4Girls project—is represented by this. The Clé de Peau Beauté and UNICEF partnership has so far benefited the Alternative Learning Programme in Bangladesh, the STEM4Girls Programme in Kyrgyzstan, the gender-responsive and skill-based curricula and training in Bangladesh, the STEM4Girls Programme in Kyrgyzstan, and the vocational training and mentorships to help young people be more competitive on the job market.
"At Clé de Peau Beauté, we believe that the key to a better world lies in unlocking the potential of girls through Education. This belief serves as the foundation of our long-term philanthropic commitment, as well as the reason why we have partnered with UNICEF. By continuing this crucial work for the next three years, we aim to continue driving positive change by empowering girls all over the world'', says Mizuki Hashimoto, Chief Brand Officer of Clé de Peau Beauté. "
The extension of Clé de Peau Beauté's partnership with UNICEF is funded through the brand's Cause- Related Marketing Campaign, where US$3 from every purchase of The Serum will be donated to support UNICEF's programs around the world. With the aim of addressing the persistent gender equality gap in STEM fields in the wake of the Covid-19 pandemic, these funding will further develop effective programming in Indonesia, Bangladesh, Kyrgyzstan, China, Niger, Peru, and Vietnam, among others.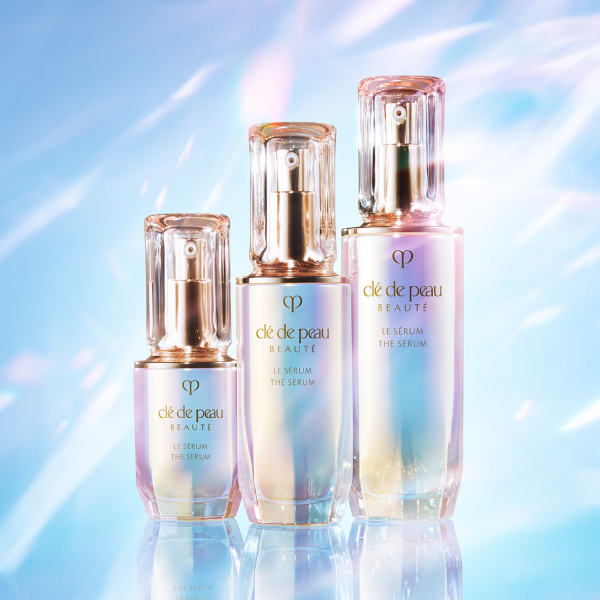 From 1st January to 31st December 2023, Clé de Peau Beauté will donate US$3 from every purchase of The Serum to UNICEF with a minimum guarantee of US$2.9 million. With the hashtags of #KeyToABetterWorld #RelayRadiance #TheSerum #cledepeaubeauteMY, this initiative will run in-stores and online starting June 2023.