This year, a few hotels around the Klang Valley paid homage to the tradition while shedding light on a social cause.
Throughout the years, Christmas has become associated with many pagan traditions and stories new and old. There's Santa and his North Pole cohorts, gift-giving, holiday windows, roast turkey and Christmas trees, among the popular items on the long list.
While they may each arise from very different origins, they altogether bear much significance in many cultures that observe the celebration today. Christmas tree lighting, in particular, is one mainstay of the holiday with interesting roots.
Lighting up the world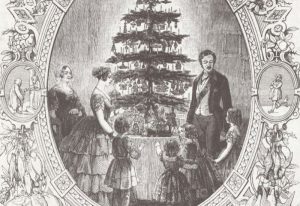 Its history can be dated back to 18th century Germany. At the time, trees were decorated with candles to symbolise the Christian belief of Jesus Christ being the light of the world. The candles were glued to the tree branches (which, by the way, were real evergreens) using melted wax or pins. But it was during Queen Victoria's reign in United Kingdom that Christmas trees and correspondingly, Christmas lights, became increasingly popular thanks to the royalty's influence.
Electric Christmas lights then came into the picture with the development of electrification in the 1880s. By 1900, Edward H. Johnson, an associate of inventor Thomas Edison, had introduced bulbs for rental especially for the season.
In the United States, ex-President Grover Cleveland can be responsible for popularising the tradition when he sponsored the first electrically lit Christmas tree in the White House. The year was 1895 and the tree featured over a hundred multi-coloured lights. From then on, more households were seen hanging electric lights on their Christmas trees. When electricity became more widely available and accessible, larger cities like San Diego and New York began to decorate town squares similarly.
However, the earliest record of a Christmas tree lighting ceremony in America was two years after first holiday tree was erected at the Rockefeller Center in 1931. The lighting of the 50-foot-tall (15 metres) tree quickly gained recognition as "a holiday beacon for New Yorkers and visitors alike". Since 1997, the lighting of the Rockefeller Center Christmas Tree is annually broadcasted live on NBC.
With such a momentous occasion taking place in America's most populated city every year, it was only a matter of time before the media and globalisation took it to the rest of the world.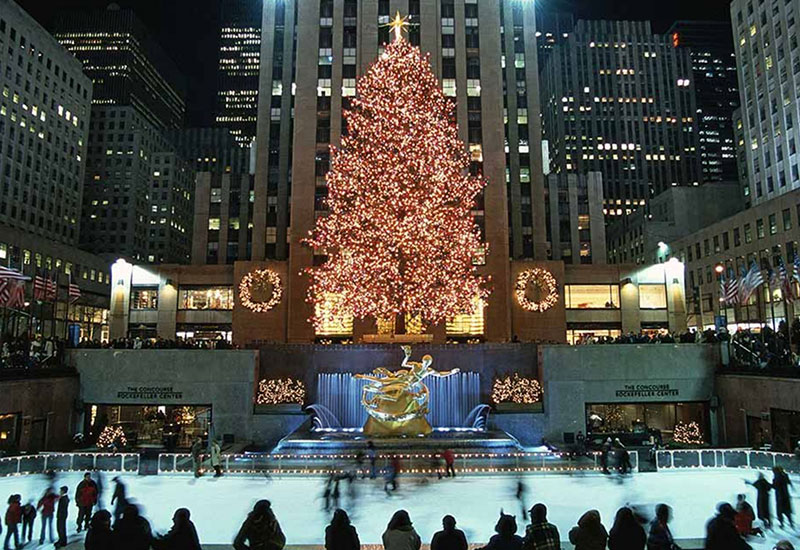 Shedding light on a cause
Despite its religious genesis, Christmas lights (also known as fairy lights or holiday lights) are more often than not purchased as a by-product of commercialism today. Even so, some have adapted the tradition for a noble purpose.
The hospitality industry, in particular, has seized the opportunity of a Christmas tree lighting ceremony to launch social corporate responsibility initiatives. Case in point: just this year, a few hotels around the Klang Valley paid homage to the tradition while shedding light on a social cause.
"Christmas is a time that we associate with joy and wonder. It brings with it a warm glow that lights up the darkness and makes our thoughts turn to family and friendship," said Peter Gibbons, General Manager of Grand Millennium Kuala Lumpur.
"It signifies the spirit of giving without a thought of receiving and it is a time to give thanks for all the blessings that we have been fortunate enough to enjoy throughout the year."
Learn how the hotels championed the 'spirit of giving' below.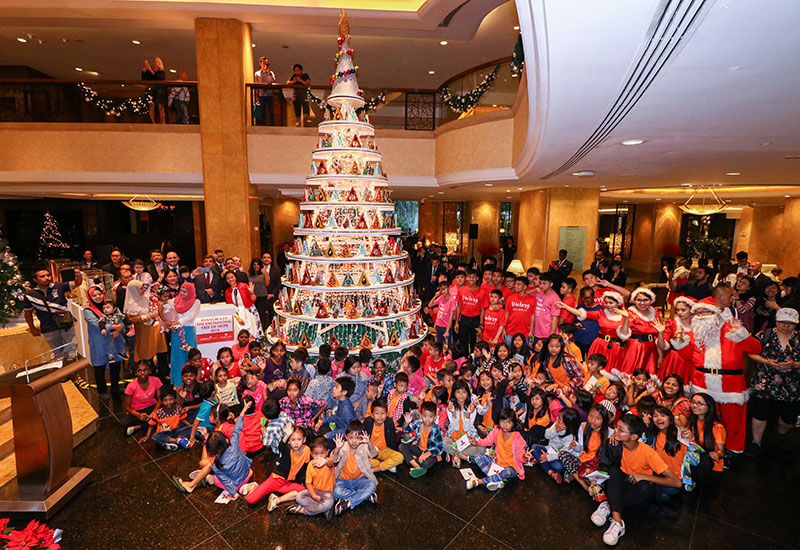 Shangri-La Kuala Lumpur
Shangri-La Kuala Lumpur
Since 1985, Shangri-La Kuala Lumpur has raised more than RM4 million under its charity program, "Embrace the Gift of Life", which funds children suffering from severe heart ailments and other afflictions. This year, the hotel unveiled "The Enchanting Tree of Hope" decorated with specially crafted figurines that are sold in support of the program. Organisations and individuals are invited to purchase any of the six figurines at RM1,000 each or select from five limited edition at minimum RM3,000. All proceeds will benefit four children in urgent need of immediate surgery and medical care. For donation or further enquiries, kindly call 03-2074 3586.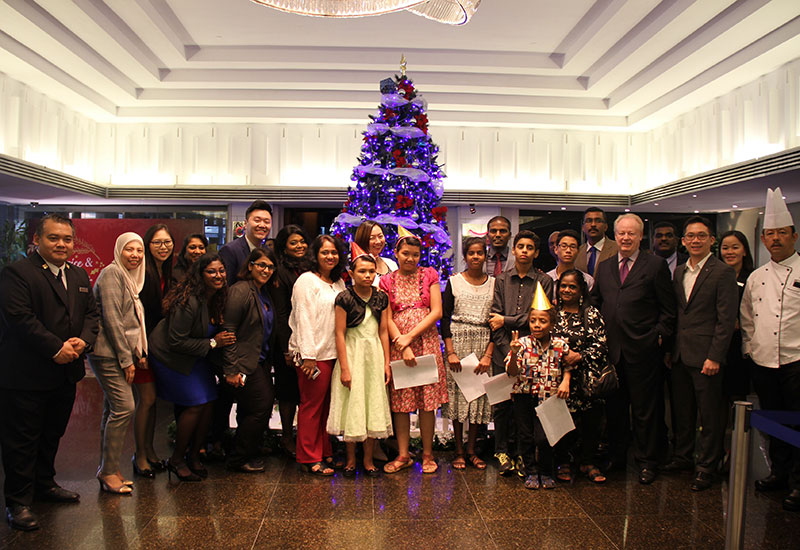 Hilton Petaling Jaya
Hilton Petaling Jaya
Themed "Sugar, Spice and All Things Nice", Hilton Petaling Jaya's tree lighting ceremony welcomed management, staff, in-house guests as well as children from Rumah Jaireh, a caring home open to both women and children who are less fortunate. In the spirit of Christmas, the children were treated to a Christmas Hi-Tea before the ceremony. The event culminated with the sound of carols in the air and laughter all around as each child received a gift from Charles Marshall, General Manager of the hotel.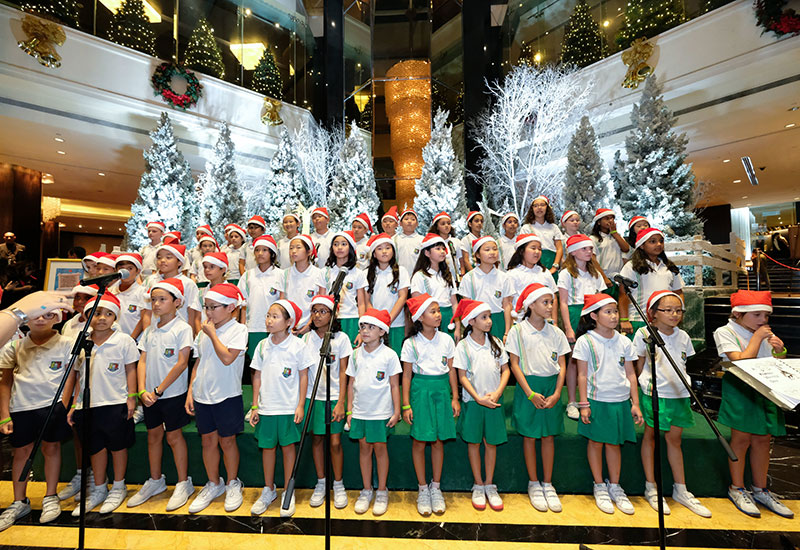 Grand Millenium Kuala Lumpur
Grand Millenium Kuala Lumpur
Along with the grand launch of its festive-themed "Magical Winter Forest" lobby, Grand Millenium KL was proud to carry on its 12-year CSR programme dubbed 'A Star for a Child'. To mark the occasion, a 20-feet tall Christmas tree was adorned with 120 stars reading details of 60 children from the Paediatric Oncology Unit of General Hospital Kuala Lumpur. Following the tree lighting ceremony, visitors and guests are invited to pick a star from the Christmas tree to sponsor a gift for a child. All gifts will then be placed under the Christmas tree and personally hand-delivered to the chosen child on 19th December 2018.
(swipe left for more)
Featured image: Grand Millennium Kuala Lumpur