Here are four brands that have transformed the windows of their flagship stores in celebration of the Christmas season.
With the month of December being synonymous with major sales and gift giving, it's one of the best times of the year to shop. Adding to the pull factor are the window displays that reflect the yuletide joy in the most enchanting and imaginary ways.
Just as mall decorations draw crowds in for a photo opportunity with loved ones, so do store windows bid for our attention (with hopes to tempt our wallets in the process). Whether you're immune to this marketing ploy or not, there's something about shopping during the holidays that gives it a new meaning to 'retail therapy'.
From Dior to Harrods, here are seven brands that have transformed their store window displays in celebration of the Christmas season.
Dior – 30 Avenue Montaigne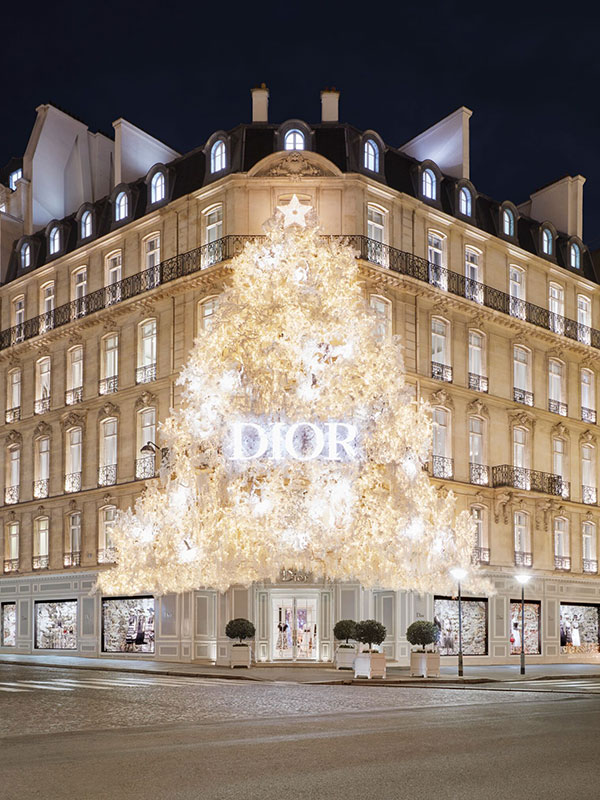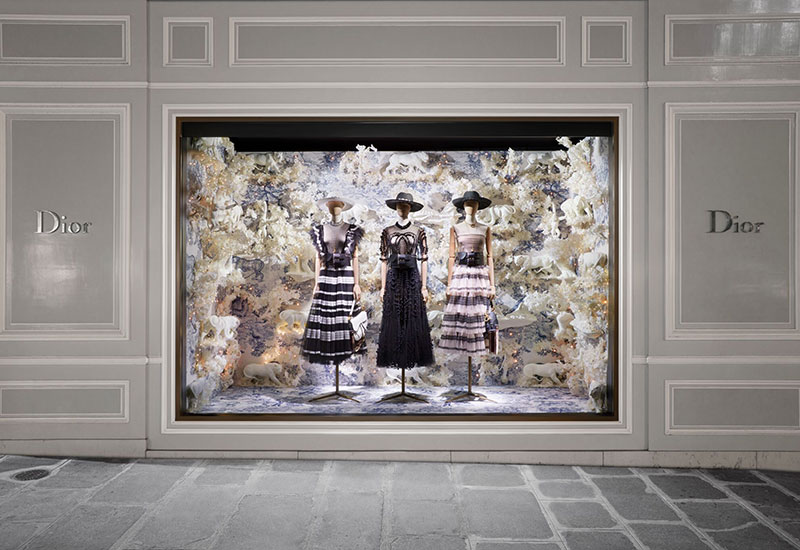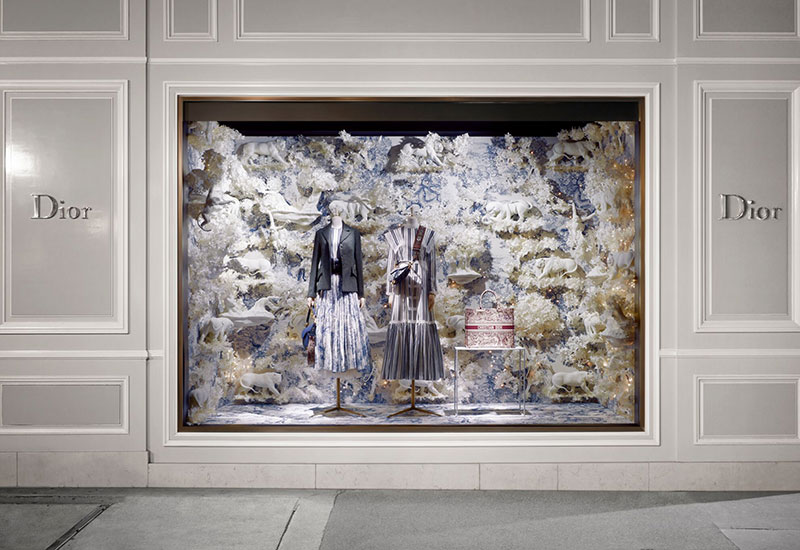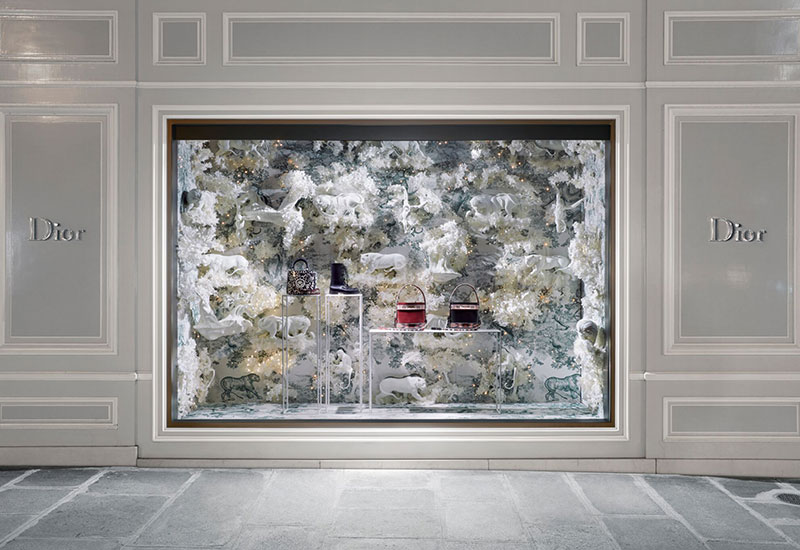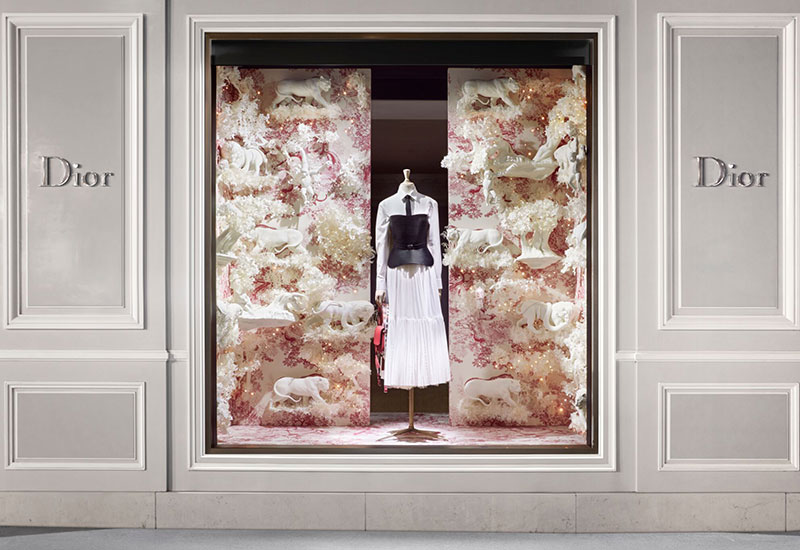 (swipe left for more photos)
As tribute to Dior's tradition of celebrating Christmas, one of its founding couturier's favourite times of the year, the House's flagship store at 30 Avenue Montaigne is now festooned with magical furnishings. A brightly lit Christmas tree topped with Monsieur Dior's lucky star stands magnificently at its corner façade. Wild animals such as giraffes, monkeys, tigers and birds populate the store's windows – all covered in toile de Jouy as a symbolic echo of the motif that adorned Colifichets, the name given to the very first Dior boutique in 1947.
Shop holiday gifts from Dior here.
Bloomingdales – Lexington Avenue
Inspired by "The Grinch" holiday film, Bloomingdale's holiday windows are fun to stop by not just for admiration; there's also interactive elements like a karaoke station and a window projecting your best "resting Grinch face" selfie next to the recognisable green figure. How about a peep inside Whoville? Just stop by the window featuring Grinch's snazzy organ and look through the telescope protruding from the glass.
Learn more on Bloomingdale's website here.
Tiffany & Co – Fifth Avenue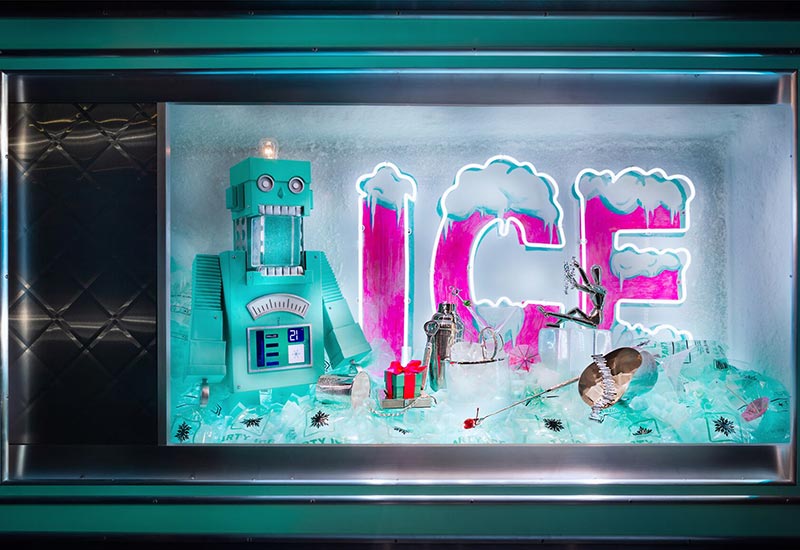 (swipe left to see Tiffany's holiday workshop)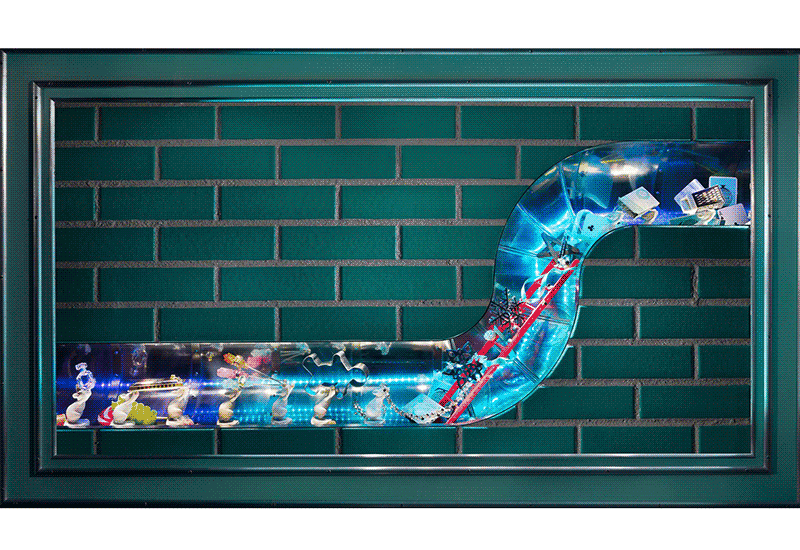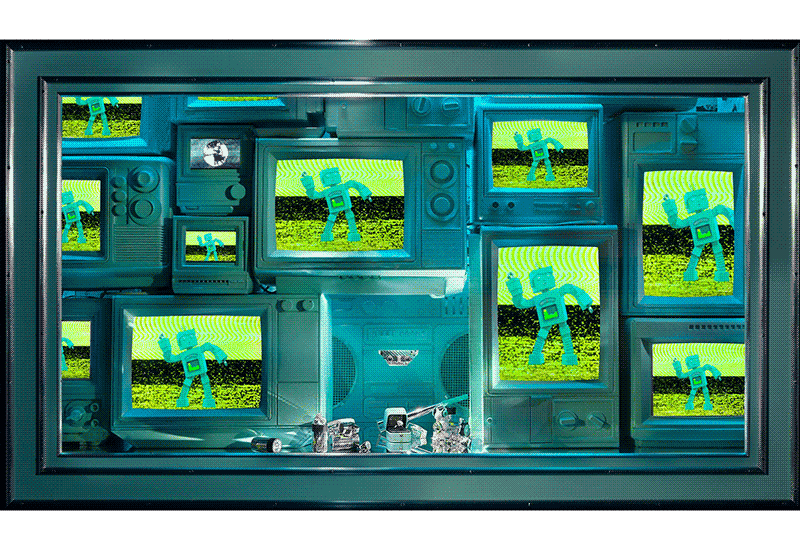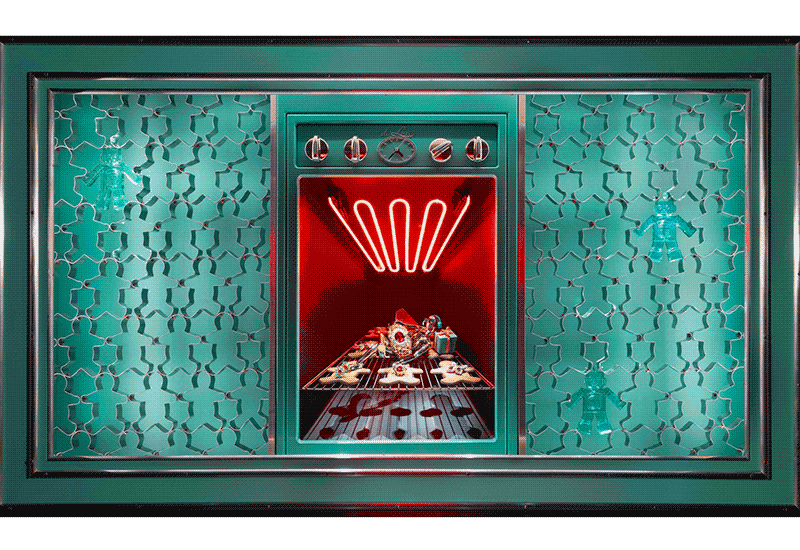 Paying homage to Gene Moore's artistic displays from the 1960s, Tiffany & Co unveiled its 2018 holiday windows themed "The Holidays Made by Tiffany" last month. A chrome articulated drawing figure inspired by Gene forms the protagonist in the windows of the iconic Fifth Avenue Tiffany flagship store, which altogether make up a set of holiday construction scenes. One scene depicts the holiday hero adding the final touches to a robot made out of Tiffany boxes; another shows it chilling (or rather, warming up) in the oven with a pair of headphones on while baking a batch of jewellery-topped gingerbread men. Each display showcases signature jewellery collections such as Tiffany Paper Flowers™, TiffanyT, Tiffany HardWear and Tiffany Victoria®.
Shop Tiffany & Co's holiday gifts here.
Related: You can now have breakfast at Tiffany's with its Blue Box Cafe
Louis Vuitton – Fifth Avenue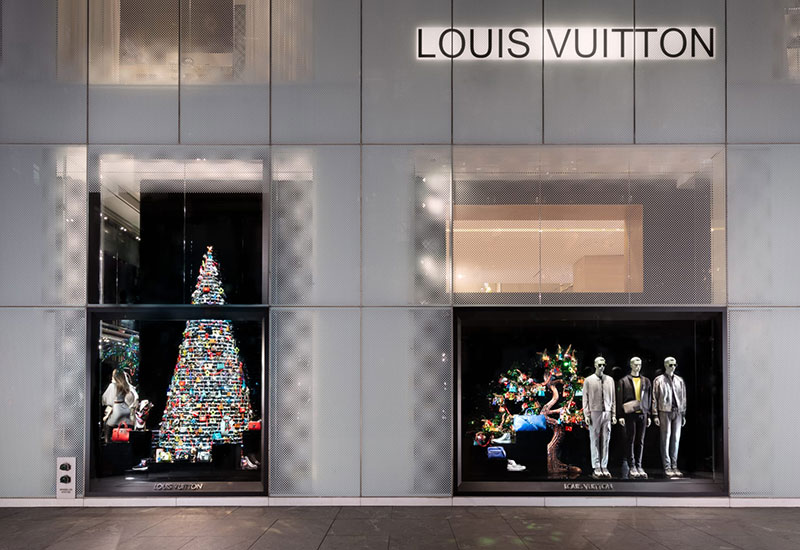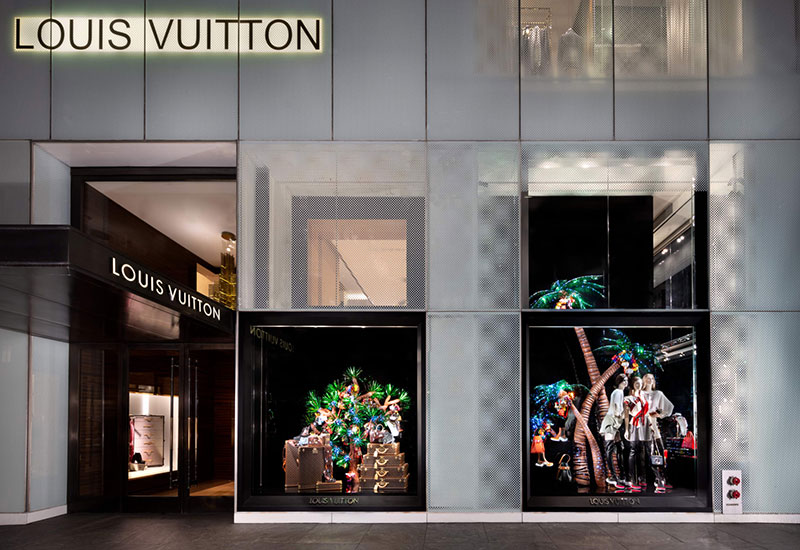 Just across the street from Tiffany & Co's holiday workshop is Louis Vuitton's Fifth Avenue flagship, portraying celebrations around the world. Representing different parts of the globe respectively, the Joshua tree, bonsai, cacti and palm tree decorating its windows are bedecked with various ornaments such as a pinata and a lucky cat, among its wide range of festive gifts and ready to wear collection.
Shop Louis Vuitton's Enchanted World of gifts here.
Harrods – Brompton Road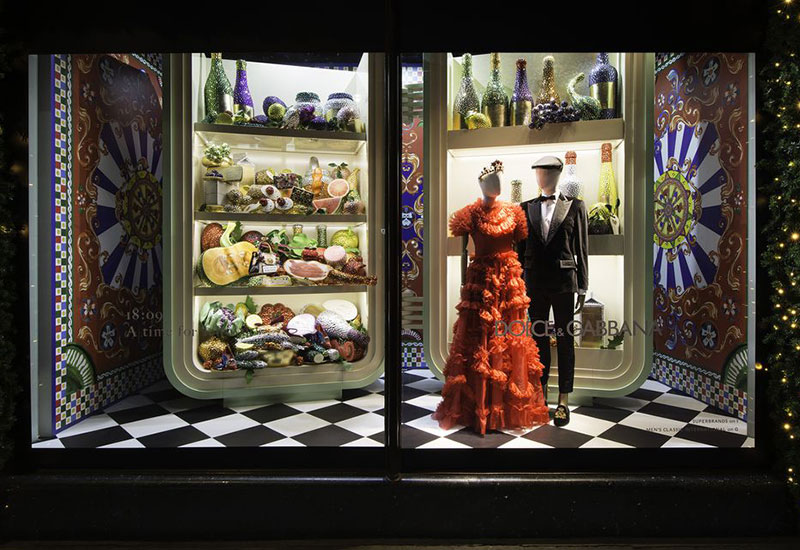 Harrods is going BIG for Christmas this year. And by big, we mean a world of its own – they've settled with the name, Fantastica. The Brompton Road store windows are merely glimpses at the makeover within, which is based heavily around food. From 'The Harrods Feast' featuring a giant spread from the famed Harrods Food Hall to 'The Dolce & Gabbana Leftover Fridge Christmas window' with a larger-than-life fridge stocked with possibly a month's worth of groceries, every window leaves room for wonder. There's also a host of activities in store throughout the month, so this is definitely one place to drop by if you happen to be in London.
Discover the 12 Moments of Fantastica on the official website here.
Victoria Beckham – Dover Street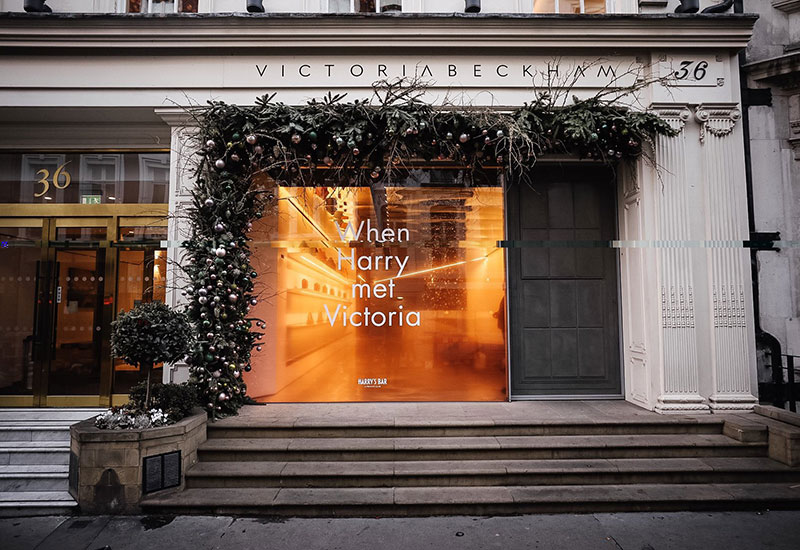 (swipe left for a peek inside)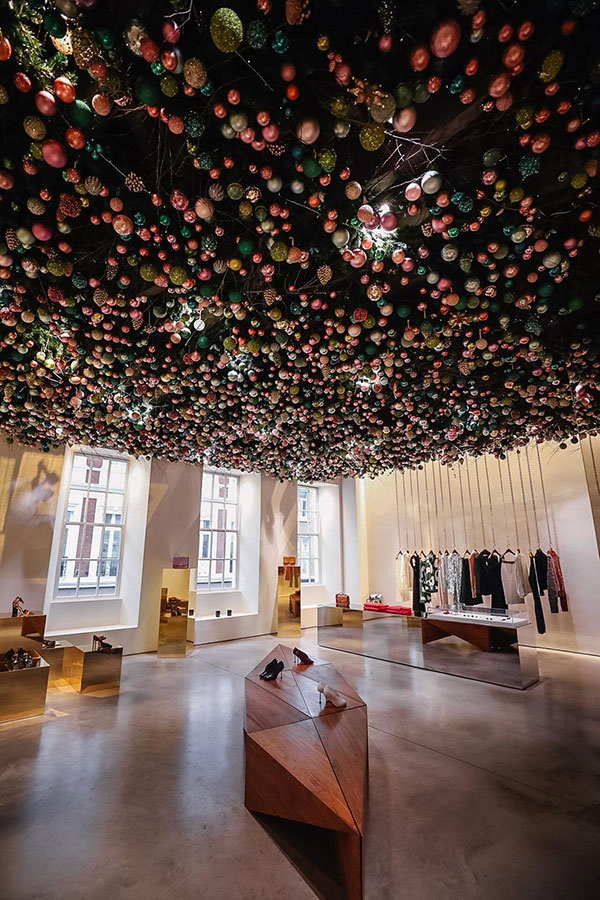 Victoria Beckham's flagship on Dover Street has been reimagined by Harry's Bar, an iconic private club in London, just in time for Christmas. Dubbed #WhenHarryMetVictoria, the pink and green décor features over 12,000 baubles hanging from the ceiling and windows. There's also a 6-foot tall Christmas tree welcoming guests at the entrance – something those who are popping by on 6th December for a cocktail party can pose by for the perfect OOTD shot.
Shop Victoria's Gift Guide here.
Galeries Lafayette – Paris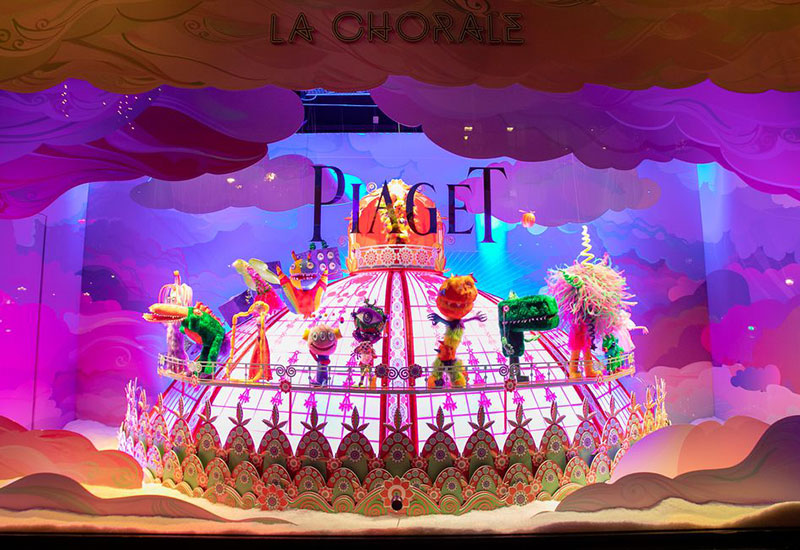 (swipe left for a peek inside the deparment store)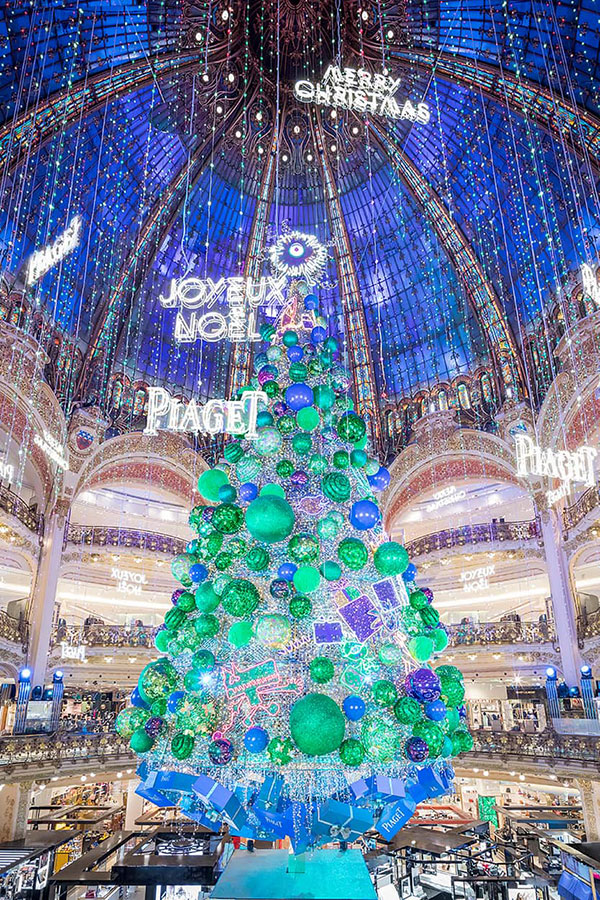 The Piaget Christmas Tree in Galeries Lafayette (Photo: Piaget)
Piaget and Galeries Lafayette have teamed up for the most bedazzling Christmas décor this year, taking guests into the imaginary world of children (or bringing out the child in all of us!). Eleven window displays inhabited with all kinds of quirky characters beckon you in for a closer look, only to take your breath away at the four-storey high Christmas tree ornamented with Piaget gifts inside.
Learn more Christmas happenings at the Parisian departmental store here.
See our Holiday Gift Guides For Him and For Her for more gift ideas.
Images: Courtesy of respective brands