What better way to spend the summer than by the pool with Cartier? Mainly known for its glamorous jewellery and watches, the luxury brand has now launched its latest series of lifestyle products that cater to various summer activities. Bright, playful and holiday-friendly, the collection patently opts for vibrant colours: soft green, lemon yellow and orange-red.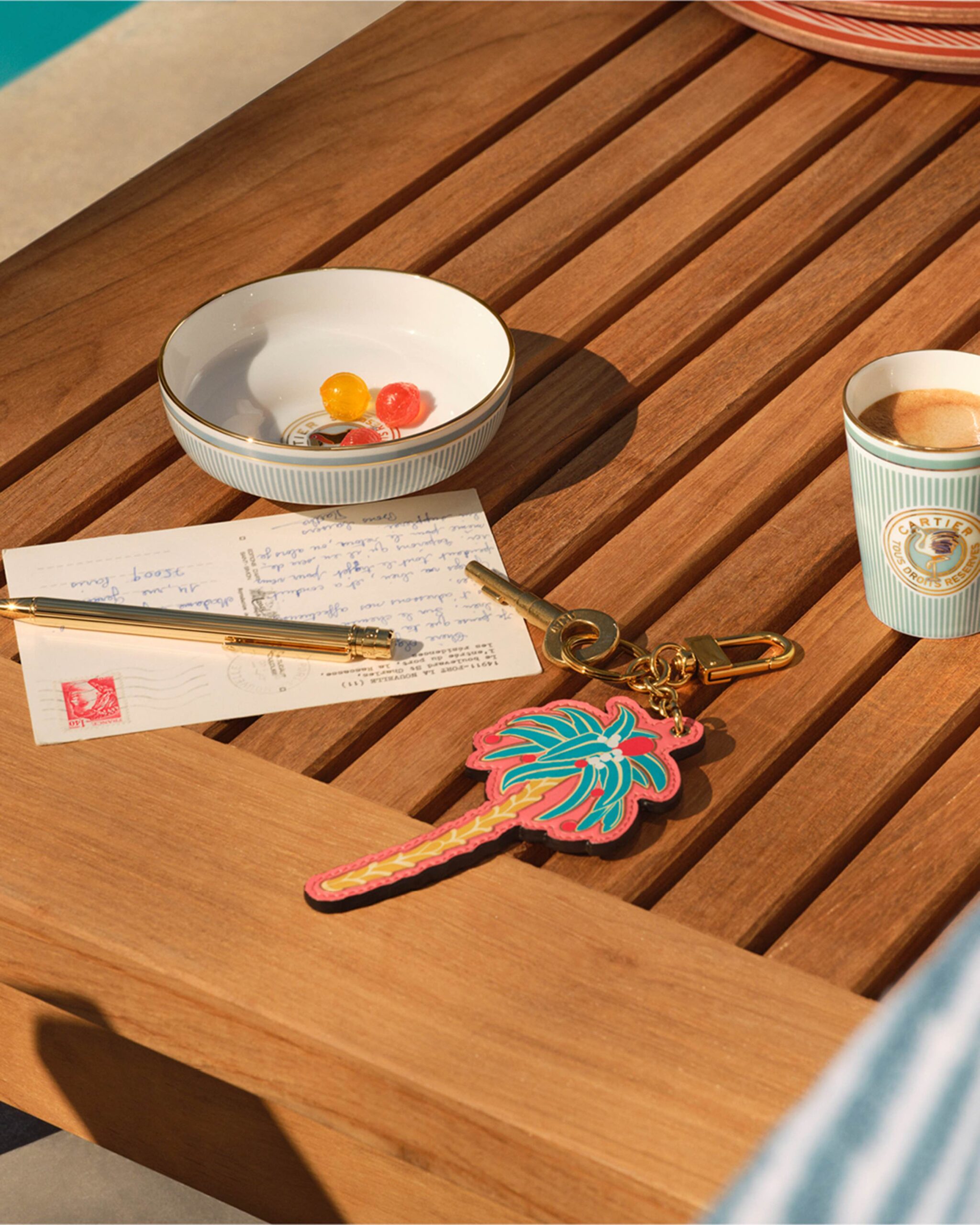 Drawing inspiration from Cartier's iconic motifs such as the classic panther, flamingo, toucan, palm tree and bell boy designs, the tropical collection sees a diverse range of items perfect for beach excursions, chic picnics, or engaging outdoor games. A series of tableware sees cups, coasters, bowls and trays, featuring illustrated versions of the brand's historic icons.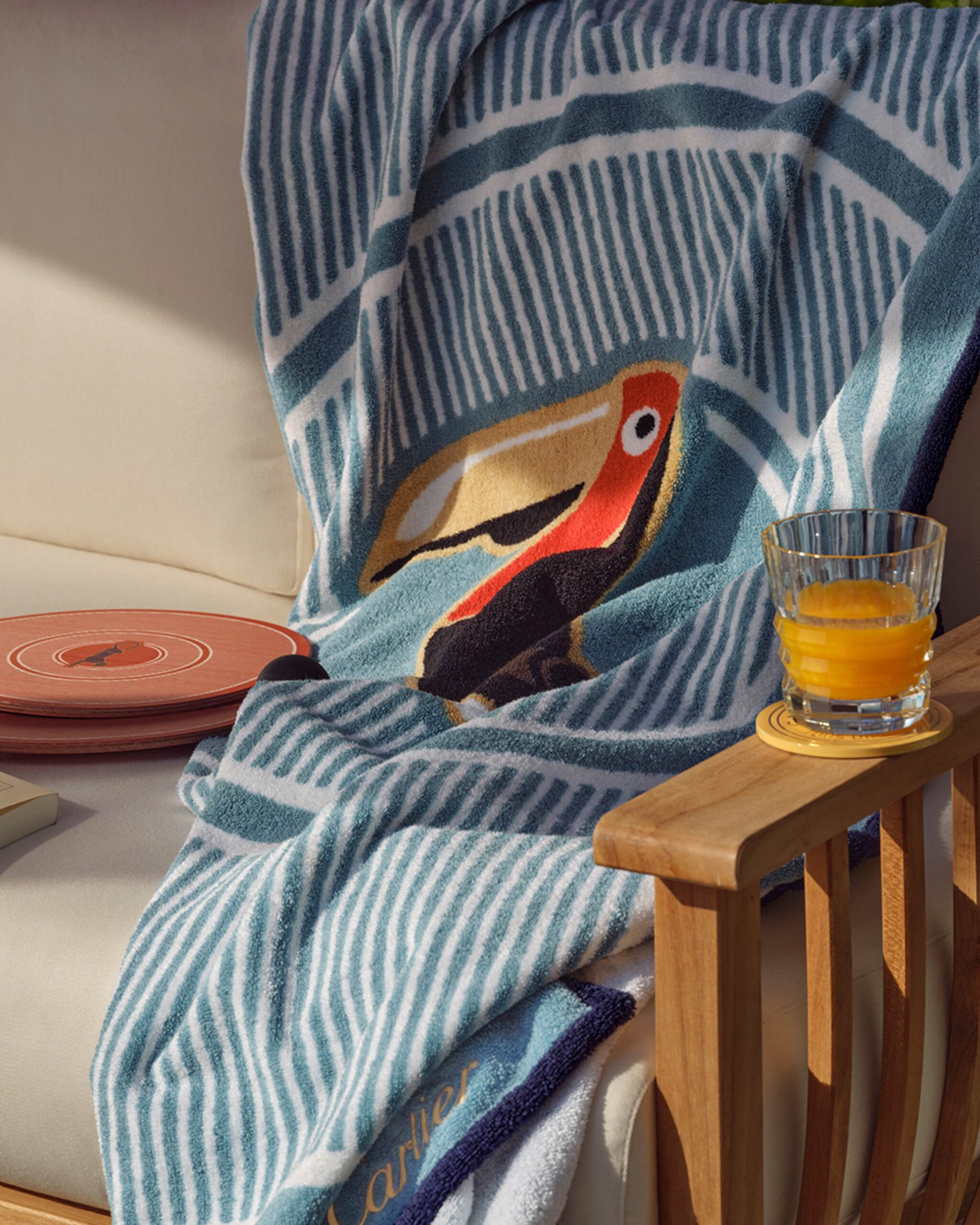 In line with the colour palette of the tableware set, the collection features beach rackets and beach towels to seamlessly take you from enjoying a summer lunch to cooling off at the beach. Cartier's newest line also offers fun items like key rings and paddle rackets, inviting you to embrace and indulge more of the cheerful spirit of the season. 
Photos by Cartier.