Gordon Ramsay, Ian McKellen, Chiwetel Ejiofor, Thandie Newton and  Rowan Atkinson have lent their star power to make air travel that little bit safer.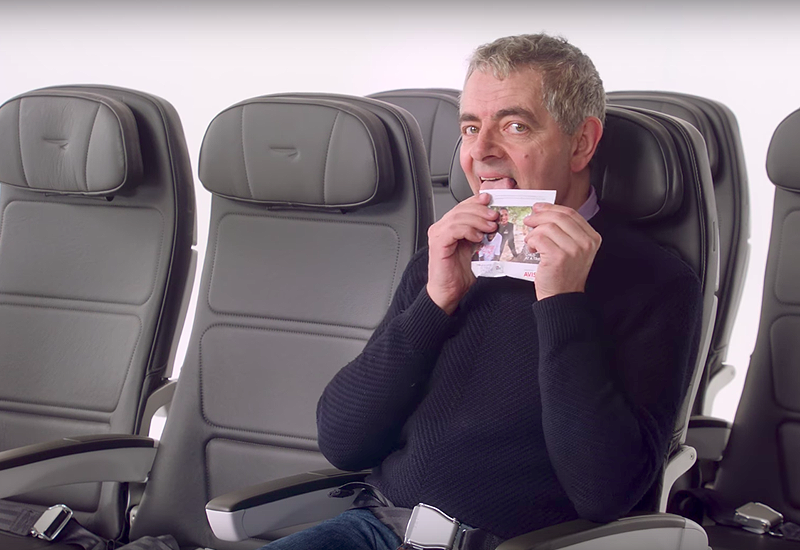 Let's see an honest raise of hands – who watches the airline safety videos during flights?
It's okay, we don't either.
But we certainly will if all airlines put as much effort into their videos as British Airways, which just unveiled its latest star-studded rendition featuring British names and faces you most likely are familiar with.
Gordon Ramsay, Ian McKellen, Chiwetel Ejiofor, Thandie Newton and of course, Rowan Atkinson, have lent their star power to make air travel that little bit safer, especially if you're flying with British Airways.
Done in collaboration with Comic Relief, the video is travel gold, laced with each star's personal formula for humour – from Newton's curt slapbacks to Ramsay's infamous swearing and Atkinson's comical fumbling in character of his alter ego, Mr Bean.
They are seen auditioning for a coveted part in the safety video in front of comedian Asim Chaudhry, while simultaneously demonstrating the safety features and procedures on the aircraft.
The video will be played on all British Airways flights beginning September 2017 but have a first look here.
This isn't the first time an airline has released a safety video that induced excitement instead of yawns. Air New Zealand had before this engaged the help of its Middle Earthen friends for a video while Turkish Airlines once employed Zach King aka the Vine Magician for a fun version featuring his infamous now-you-see-me-now-you-don't act.
Here are 5 other flight safety videos worth watching so takeoff doesn't feel so tedious.
Air New Zealand (2014)
How to travel safely to Middle Earth, as told by Elijah Wood, Peter Jackson and more from the 'Lord of the Rings' and 'The Hobbit' movie franchise, eagles and elves included.
Virgin America (2013)
Travelling need not be insufferable – Jon M Chu who directed this safety video shows us just how takeoff can indeed be a dance party. Just remember to be seated during takeoff and landing.
Air France (2015)
The French always had a way of catching the world's attention even doing the most mundane things, in this case, going through the inflight safety procedures with a lot of chic, and a whole lot more cute.
Turkish Airlines (2016)
Zach King aka the Vine Magician who gained notoriety by editing a lot of his Vines to look like he's materialising or vanishing certain objects by means of magic lent his illusion to the safety video. If only we can stow our handcarry as easily as he portrays.
American Airlines (2016)
There are so many things we love about this one: the one-shot take, the seamless set design and choreography, the unexpected turning of armseats into human arms and hands. It's hypnotic to say the least.