You might remember Melissa Campbell as Princess Fa Ying in 'Anna & The King' starring alongside Chow Fun Fatt and Jodie Foster. Now she's all grown up and ready to make her own.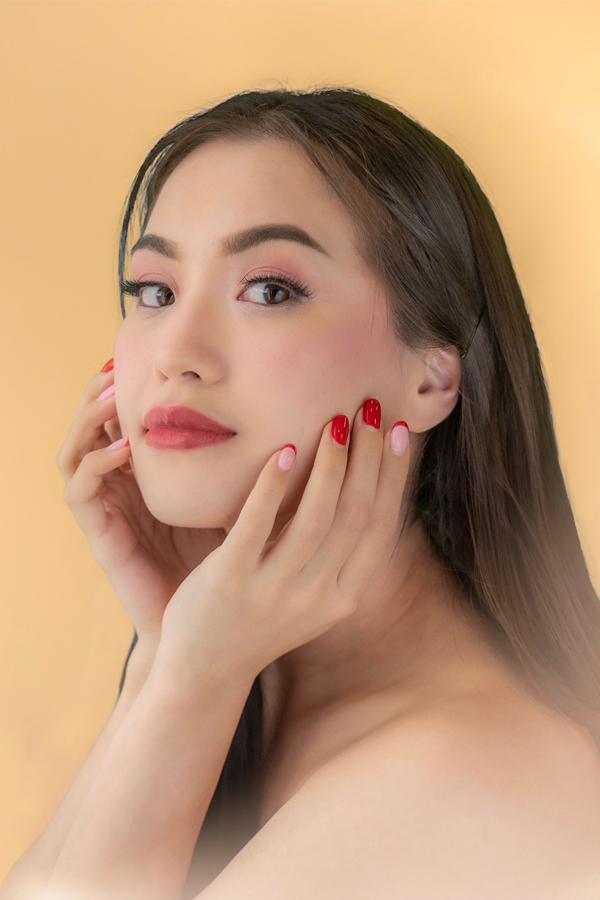 Hollywood, the larger-than-life symbol of the entertainment industry, is a subject of fantasy for many. It's where as many dreams are made as they are killed and buried, and where only a handful of names make it to last the tests of times to become legends in an industry that thirsts for fresh blood with a vampirific appetite.
For all its gilded glitz and glamour, it goes without saying that getting a foot in involves hard work beyond the imagination. Once in a while, a lucky break brings to surface a young talent, often times the more obscure, the better.
Melissa Campbell knew she wanted to act from the time she was four years old while playing the role of Mother Mary in a school nativity scene. Landing the role of Princess Fa Ying in 'Anna & The King' starring alongside Chow Fun Fatt and Jodie Foster cemented her ambitions.
Both showed her how transforming herself and embodying the identity of someone else gave her a thrill unlike any other and everything step she's taken since has been to bring herself closer to being an actress. It's all or nothing for the Malaysian-Scottish beauty, an ultimatum that has helped her stay motivated as she works her way to her dream, one TV show at a time. As she continues to pursue the ultimate goal of being on a Hollywood silver screen, we drop in with her to learn how her journey is going so far.

Share with us a little about yourself.
I was born in Newcastle, Australia. My late mother is Malaysian. My father is Scottish. She ended up missing home a little too much, thus convinced my father to relocate the family back to KL  when I was 6. I then grew up in KL, went to local school and when I was 18, I was accepted into my dream school, the New York Conservatory of Dramatic Arts in New York City to study acting. I packed my bags and moved to the States without even setting foot in the country prior.  I spent the last 8 years in the States in New York and Los Angeles before I made the move back to KL recently. Like my late mother, I missed it too much. Now that I think about, I really came full circle.
What inspired the move to go into acting?
It was when I was in nursery school in Australia. I played the role of Mother Mary in a nativity play and I took my job a little too seriously. I dove in. Full method. I rocked the baby Jesus figurine like it was my job. Mind you, I was probably like four. I think that's when I realized, "Hey, I really enjoy this make believe thing". The rest was history. I remember having a vibrant imagination as a kid. I would be on the edge of my seat when my father would bring me to see musicals. He saw the way my eyes lit up and he encouraged me to go all the way with it.
Were you in any other industries prior to trying acting? If so, what is it?
No. And I suppose that's a blessing and a curse. I have a one track mind. Now I have no option but to succeed. I put all my eggs in one basket, so to speak. Ever since I got my first professional acting job at 6 and I went with it all the way till the present. Failure wasn't an option for me.
What were some of the early stages of trying to break into the industry like?
It was noisy and confusing. Everyone has an opinion, from what direction you should take to what colour your hair should be to make you more viable for roles. You need to selective about whose advice you take because you could have the best self esteem but eventually get paralyzed and riddled with self doubt about your decisions. Your instincts are your best friend. If it doesn't sit right with you, don't do it. Pressure can get to you, but if you partake in a role or project you're not comfortable with, it will read in your performance. There is power in saying no and your better off using your time towards improving your craft versus chasing what everyone else thinks you should do. You will burn out quick.
Was there a particularly difficult time you faced that you starkly remember and how did you overcome it?
I was advised to turn down a role in what would have been considered my "Hollywood break". I went through a ton of anxiety and sleepless nights, wondering if I had made the right decision. It was very hard, especially after sacrificing years away from home. My heart wanted it so bad. After facing so much rejection, I was finally getting a yes to only be met with an offer that didn't sit right. That was the moment that forced me to learn my worth and I learnt how to say no.  I beat myself up about it and had to put in a lot of self work to get over that.
What was the moment that gave you your break?
I don't think I ever had a "break". It was more like a hard climb with many walls that I had to break through and maneuver around. My "breaks" were little moments of success that reassured me and I was going in the right direction, like rungs on a ladder that I measured in terms of achieving career goals. If I had to pick, I would say it was when I was cast as Princes Fa Ying in the movie "Anna & The King" that was my Disney moment of realizing what true fulfilment was. I found my calling.
What are some of the challenges that you still face within the industry?
Rejection. That never really goes away. It is part of the business.
What are some upcoming projects that we can look forward to seeing you in?
I have a second season of a show about to film. Shooting was delayed due to Covid 19. Unfortunately, I can't officially release any details yet.
What are you hopeful about being in this industry?
I am hopeful about the diversity and representation.  I see vastly more faces on the screen that I can relate to, all with better roles now being written for minorities.
As brutal as my industry can be, I'm hopeful for what art gives people, even if it's just little bit of hope or an escape during hard times. I'm glad to be able to give that through my work and feel like I'm making a difference. Also, I think everyone appreciates art more now with this pandemic. Can you imagine being stuck at home with no TV?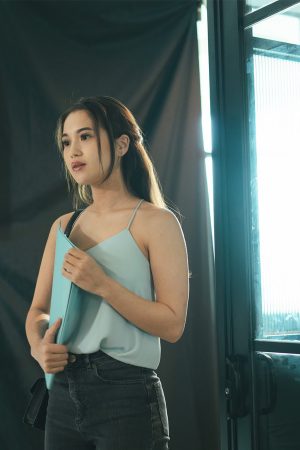 If you had a word of advice for other aspiring actors, what would it be?
First, only do it if you really love it, like really love it, or else run for the hills. If you can't see yourself doing anything else, then do it. Because you really have to love this, to be an actor.
Second, hone your craft. Never stop learning. Get yourself in classes because you need to treat your skill like an instrument. Some of the most successful working actors I know still attend classes twice week.
If you weren't acting, what would you be doing?
I would've gone completely left field and gone into the medical field, I think. Something in dermatology.  I must admit one of my guilty pleasures is watching Dr. Pimple Popper.
(Photos: Melissa Campbell)