Everything we think we know is tinged with nurtured biasness to some degree, which is why it's important to reframe our perspectives every once in a while.
Reading is one of the most immersive ways to discover new worlds and learn to see things from the eyes of another. Lucky for us, our country isn't short on local writers and authors who deftly put into words their perspectives and stories of Malaysia. Their talent not only paints vivid portraits of our home country, but weaves together stories that stir patriotism, told in manners of the funny and witty to the gripping and heart-wrenching
This Merdeka and Malaysia Day, delve into these titles as recommended by two local publishing houses championing local authors to rediscover our country, people and cultures, through tales of Malaysia by Malaysians.
The Last Days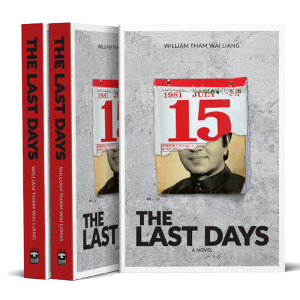 Author: William Tham Wai Liang
Synopsis: 1981, Kuala Lumpur. An ageing Communist revolutionary arrives in the hazy heart of the capital while the country lurches towards a political turning point; a time marked by protests, clandestine arrests and media suppression. A woman known only as H agrees to document the revolutionary's story and her dangerous task is complicated by the fragmented memories of her family's own complicity during the violent days of the Emergency. As a silent assassin closes in, their lives become steadily intertwined as Malaysia's own history – and future – becomes unrecognisable. The Last Days, the second novel by William Tham Wai Liang, cuts through the murky layers of history to explore how our stories disappear and become realigned in unexpected and shattering ways. W clarity8.com
912 Batu Road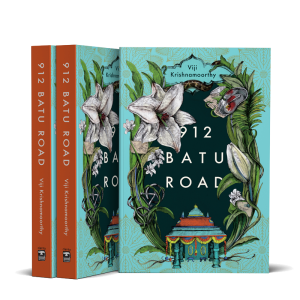 Author: Viji Krishnamoorthy
Synopsis: The Iyers' and the Tans' tranquil lives are shattered with the Japanese invasion of Malaya, and an unthinkable betrayal forces both families into a treacherous game of resistance and survival. Juxtaposed against this wartime saga of two Malayan families is a modern-day forbidden love story between their descendants. As the third generation navigates work, love and relationships, their secret affair challenges traditional Brahmin beliefs and threatens to destroy an age old friendship. Can past betrayals be forgiven and will the new generation find the strength to move beyond their families' long-buried pain? Viji Krishnamoorthy's sweeping debut novel deftly weaves together vibrant fiction and meticulous research on the heroic exploits of Malayan wartime heroes – Sybil Kathigasu, Gurchan Singh and many others – who fearlessly fought for their beloved country. W clarity8.com
Yalpanam
Author: Shivani Sivagurunathan
Synopsis: One hundred and eighty-five year old recluse, Pushpanayagi, is on the brink of a transformation. Her past, long forgotten, long avoided, is catching up. When eighteen year old Maxim Cheah, disgruntled at home, aching for freedom, for answers about her life, arrives on an apparent whim at 'Yalpanam'—the old lady's house—they begin an unlikely friendship that will give the girl a temporary home, and send Pushpanayagi whirling through space-time, back to the past. Returning to 19th century and 1940s Malaya, to early 19th century Ceylon, the old lady encounters people long dead—Charles Tanner, a rigid British lepidopterist, his melancholic first wife Mary, his vibrant second wife Savitri, their seemingly subservient servant Abu—and is faced with the reality of her actions, and her denials. Will the past release her? As Pushpanayagi battles with her psychical upheaval, Maxim finds a place for herself at Yalpanam, and grows into her new friendship with Hadi, the vegetable seller. But a person can only run away for so long. Pushpanayagi and Maxim must embark on a journey fraught with lies, shadows, ghosts, and realisations at times too painful to bear, and discover, in their own unique but intertwined ways, the path to inner liberation. W penguin.sg
Sempurna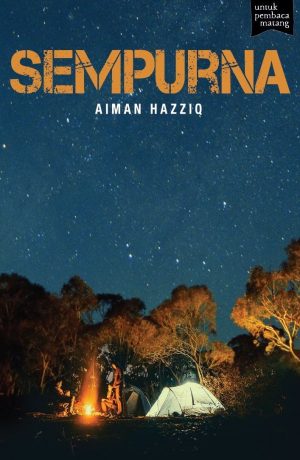 Author: Aiman Hazziq
Synopsis: The five of them had a tradition. Once every two years, they will meet together for a reunion weekend. Once every two years, without fail – until their fourth reunion when one of them broke the news that he has fatal lung cancer. The news shatters the landscape of the group, despite how tight they tried to hold on to each other. Their fifth reunion brings them on a journey planned for by the cancer stricken friend. Each of them is given a clue, one that will lead them to find a treasure left behind by their late friend. This Malay novel is a moving look into the story of five close friends, now down to four. W fixi.com.my
Toyols R Us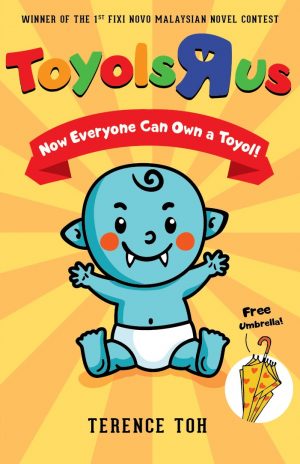 Author: Terence Toh
Synopsis: All around Kuala Lumpur, people are being found dead in their homes, their bodies completely drained of blood. The victims have nothing in common… except they were all suspiciously wealthy. At a crime scene, Inspector Khairul encounters the enigmatic Detective Fara Astaka, an occult investigator who reveals to him the hidden supernatural side of Kuala Lumpur. Someone is manipulating the city's toyols, turning them from mischievous thieves to vicious killers! There is a company right at the heart of this: TOYOLS'R'US. While it appears cheery on the surface, there are sinister schemes at work behind its attractive promotions and free umbrella deals. How is the company connected to the murders? And can Khairul and Fara catch the killer? W fixi.com.my
Wanted: Botak Chin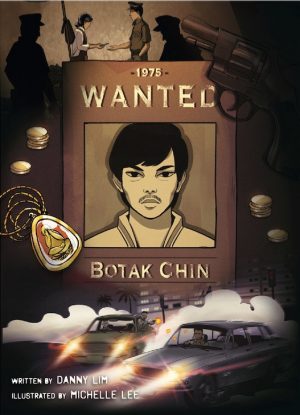 Author: Danny Lim
Illustrator: Michelle Lee
Synopsis: They called him Botak Chin. Wong Swee Chin was one of Malaysia's most notorious criminals in  the 1970s, whose infamy precedes the many stories about him that wrote his life as the stuff of legend. Wanted: Botak Chin is graphic novel that vividly illustrates episodes of his life rising through the ranks of underground crime, including accounts from the psychiatrist who interviewed him in Tanjung Rambutan. Although some elements will remain a mystery, its truth known only to those who were part of his time, his journey gives a snapshot of what Malaysia was like through the eyes of a real-life Malaysian gangster. W fixi.com.my
(Source: Clarity and Fixi)