Meet the 4 powerful new additions to the BMW Malaysia M series family: the M8 Coupé, M8 Gran Coupé, X3 M Competition, and X4 M Competition.
As the country continues to slowly but surely adapt to the new normal, BMW Malaysia is propelling into the future, undaunted. It welcomes not just 1, not 2, but 4 high-performance models to the M series family: the first-ever M8 Coupé, M8 Gran Coupé, X3 M Competition, and X4 M Competition.
The new models made their official debut at the Secret Garage @ M Town, a grand space that's based on the iconic BMW Secret Garage that's tucked away in the BMW M facility in Munich, Germany. This is going to be a long drive, folks, so buckle up and read on to find out why these new offerings put the 'M' in amazing.
A new strength to the powerful M DNA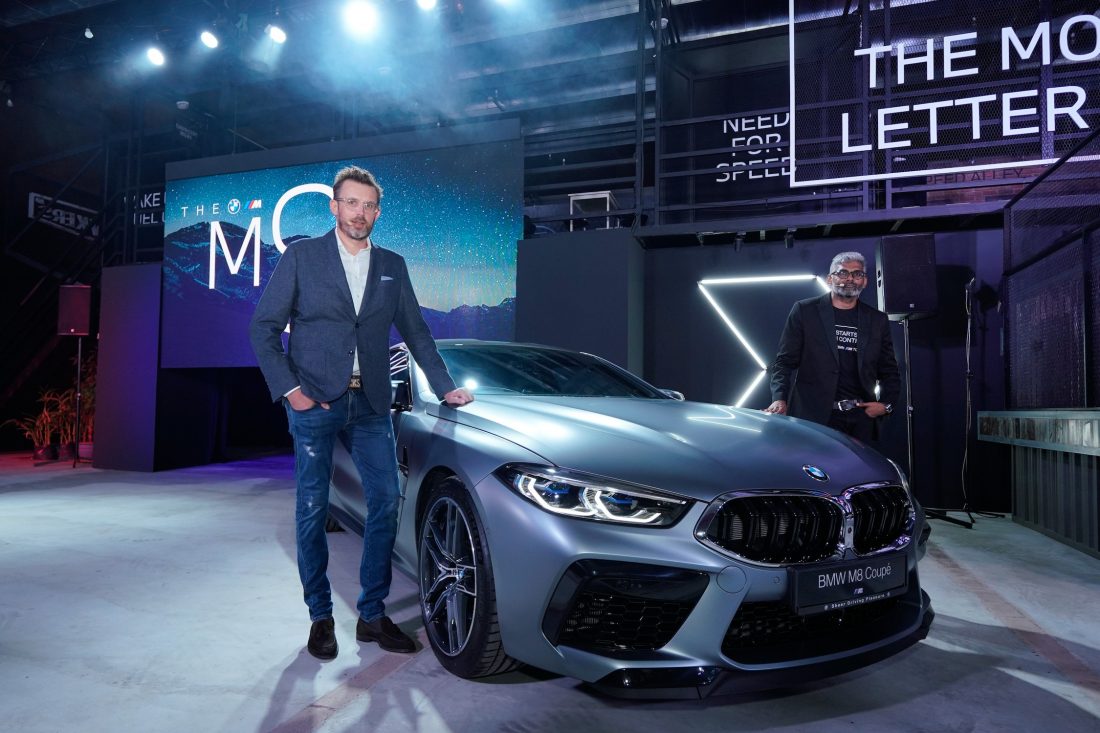 At first glance, the BMW M8 Coupé and M8 Gran Coupé both sport the newly-introduced BMW 8 Series design language. Think muscular sculpted surfaces and distinctive characteristics in the frontal appearance. These include the new M-specific front apron, the BMW kidney grille featuring M-specific decorative mesh, double slats, and M8 designation. The slender BMW Laserlights with high-beam assistant are positioned slightly higher than the kidney grille and widens towards the road, emphasising the models' low-slung stance and low centre of gravity.
Both models also come with exterior mirrors with the characteristic M twin-stalk design. Typical of BMW premium coupés, frameless side windows and the BMW Individual high-gloss Shadow Line adorn either side of the vehicles, while flared aluminium wings with M gills and M8 designation emphasise track width and wheel size. As we venture towards the rear, both coupés are fitted with the M rear spoiler, as well as M-specific M8 rear diffuser and M-specific exhaust system with twin tailpipes and chrome trims. In addition, the vehicles come with soft-close function for doors, and carbon roof made of self-coloured carbon-fibre reinforced plastic to reduce weight and decrease the centre of gravity.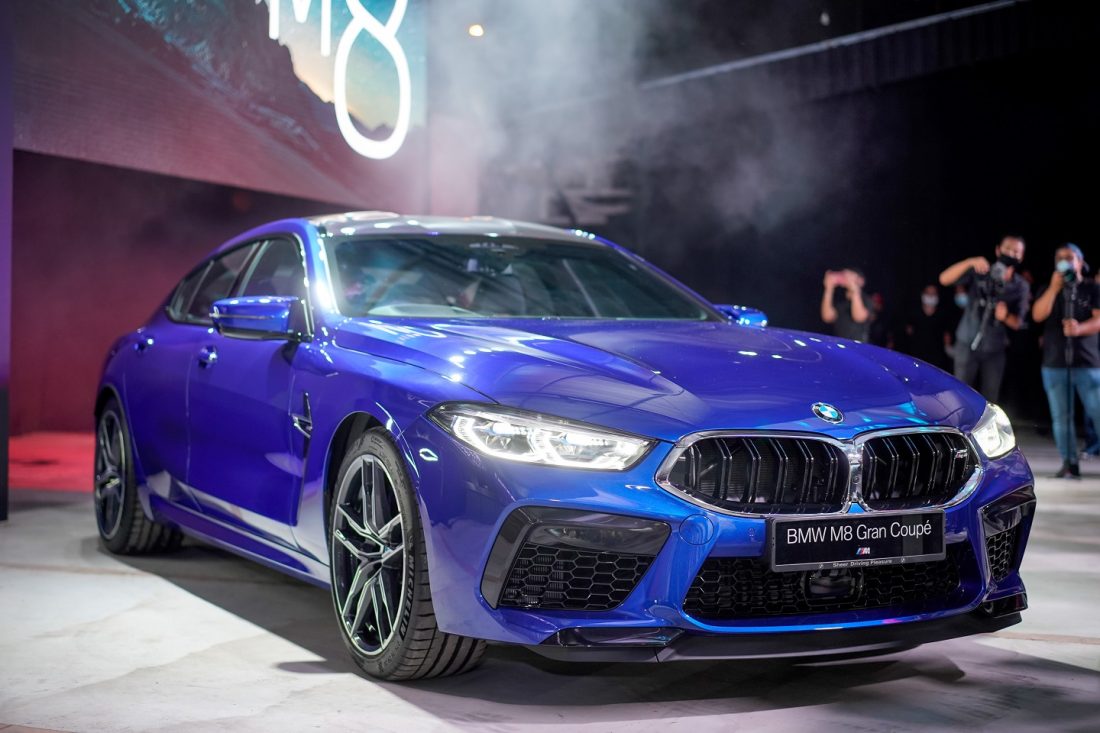 The first-ever BMW M8 Coupé and first-ever BMW M8 Gran Coupé both benefit from the most powerful engine ever developed by BMW M for a production model. A completely redesigned, high-revving 4.4-litre V8 engine with M TwinPower Turbo Technology delivers 441 kW/600 hp, speeding from 0-100 km in an incredible 3.3 seconds. It reaches a top speed of 250 km/h, and peak torque of 750 Nm at 1,800 – 5,600 rpm.
The new models are equipped with a new eight-speed M Steptronic transmission with Drivelogic, which comes in three modes: Efficient, Sport, and Sport Plus. The modes are operated sequentially via an M8-specific gear selector in S mode, or manually via paddles on the steering wheel, and drivers are able to choose between the three different Drivelogic modes via the D button.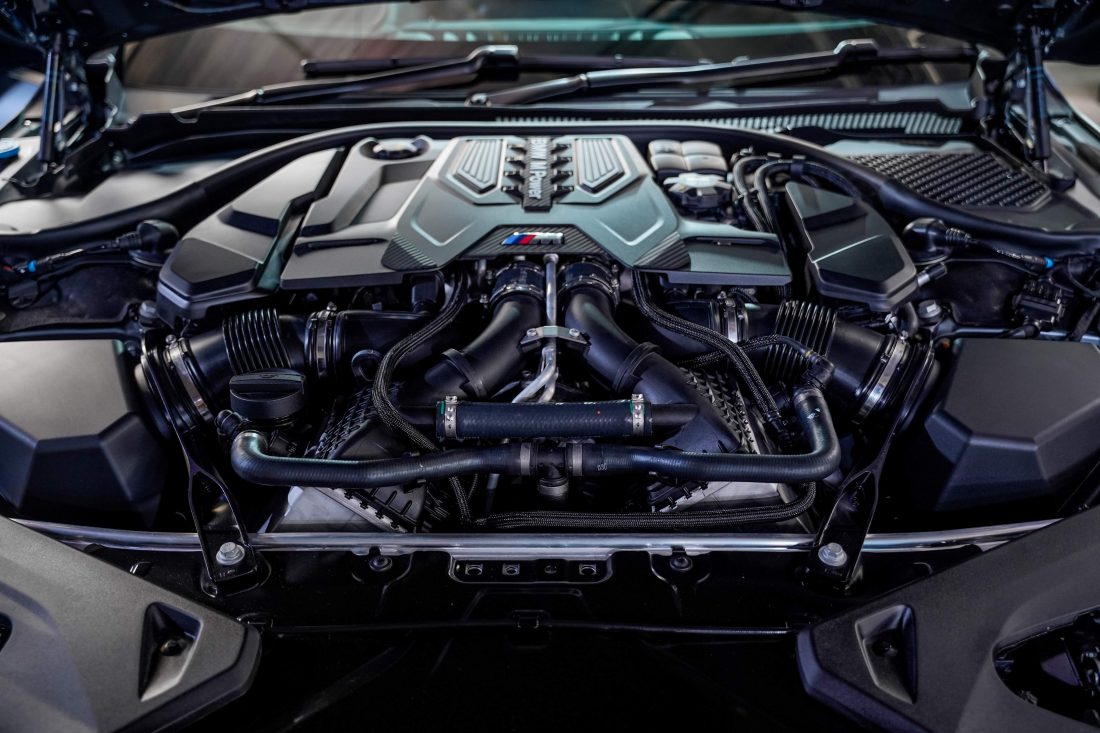 The M8 Coupé and M8 Gran Coupé are all about giving the driver complete control –  thanks to the M xDrive all-wheel drive system that affects the vehicles' directional stability and superior traction. Drivers can also customise the M xDrive's power distribution according to their personal preferences: fro the 4WD default setting to the 4WD Sport mode and, with the DSC switched off, a rear-wheel-drive-only 2WD mode for use on the track.
When you enter the new M models, you'll be greeted with a sporty, low seating position and controls that are grouped according to their function. The M Sport seats come with a variety of electric adjustment options, including a Memory function. The rear seats are upholstered in Merino leather as standard, with a moulded shape to provide maximum lateral support even during dynamic driving.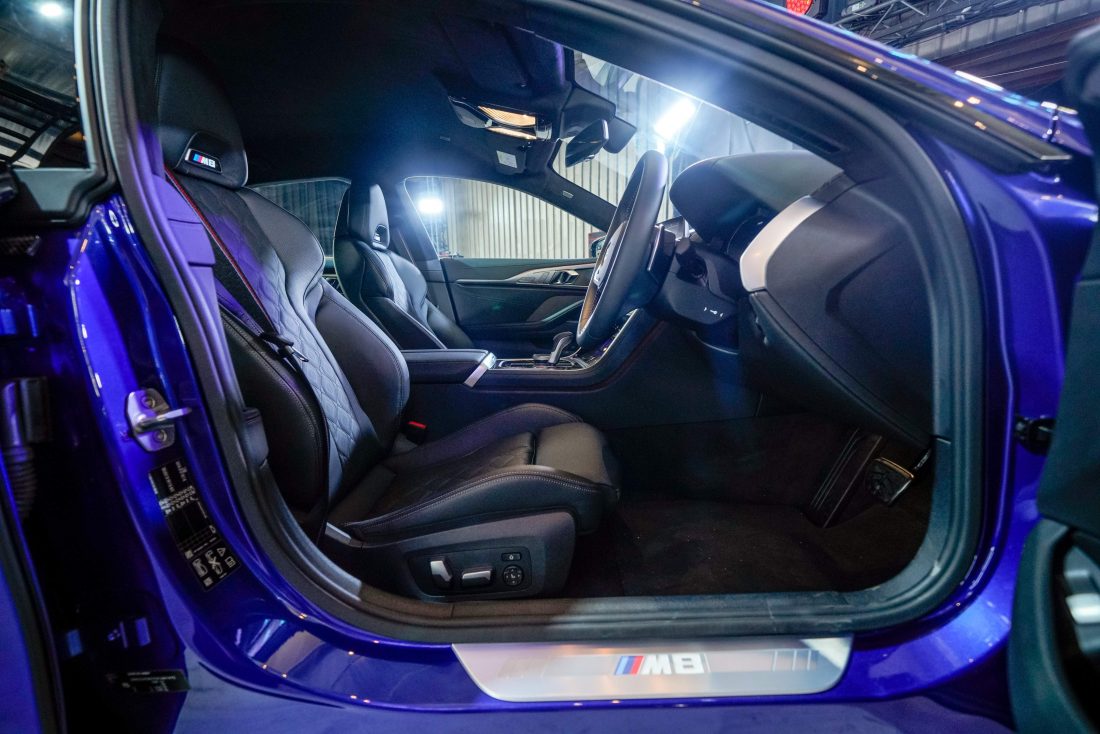 Other highlights of the M8 Coupé and M8 Gran Coupé include the M-specific gearshift lever knob, M seat belts, and the 16-speaker Harman Kardon surround sound system with 464-watt amplifier power.
With great power comes with great responsibility, and the two new M models are well-stocked with premium safety features. Drivers can be at ease in their 600 hp high-performance vehicles with Active Cruise Control with Stop&Go function, the BMW Personal CoPilot driver assistance systems including the Driving Assistant Professional, Parking Assistant Plus, Lane Keeping Assistant with side collision protection, Lane change Assistant, Crossing-traffic Warning, and Reversing Assistant – just to name a few.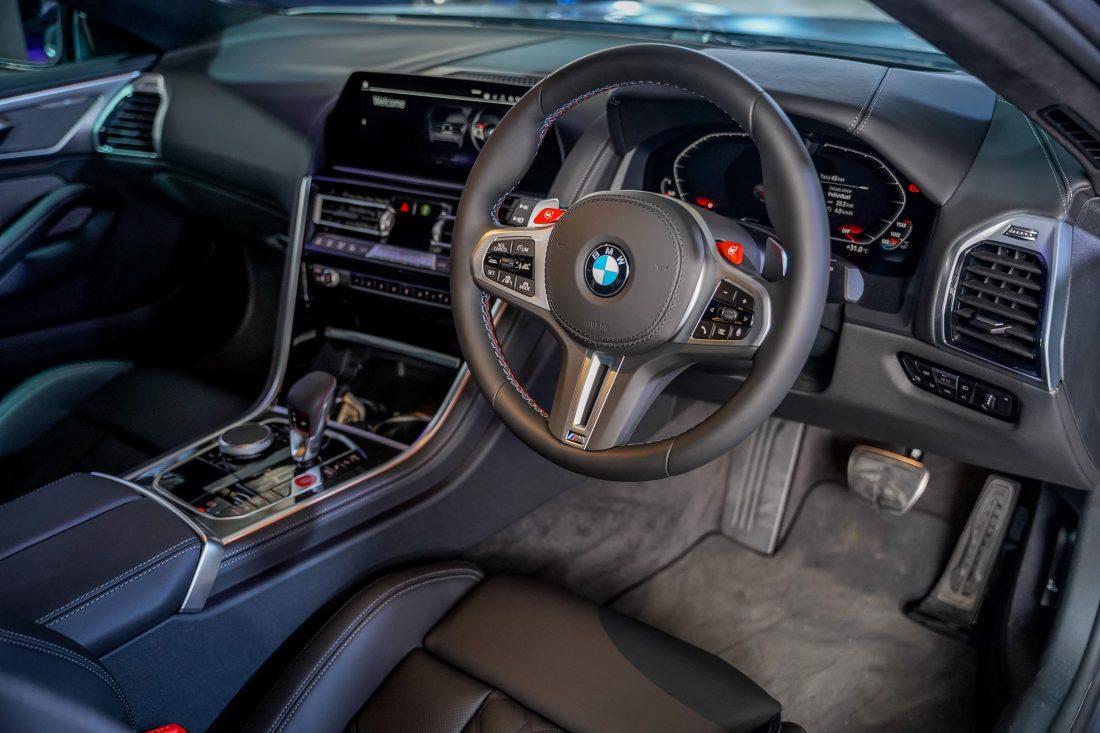 The first-ever BMW M8 Coupé and BMW M8 Gran Coupé are offered in seven stunning colours: Alpine White, Brands Hatch Grey, Marina Bay Blue, Motegi Red, Black Sapphire, Donington Grey, and Barcelona Blue. Both interiors will come in either Black or Silverstone.
New competition on the horizon
Joining the M8 Coupé and M8 Gran Coupé are the first-ever BMW X3 M Competition and BMW X4 M Competition. This high-performance duo is an expansion of the BMW X portfolio of Sports Activity Vehicles (SAV) and Sports Activity Coupés (SAC) respectively – setting a whole new standard of performance and speed.
Both models are fitted with a powerful, newly-developed three-litre M TwinPower Turbo straight-six petrol engine, delivering 375kW/510hp. They easily achieve the century sprint in 4.1 seconds, reach a peak torque of 600Nm at 2,600 – 5,950 rpm, and a top speed of 250km/h.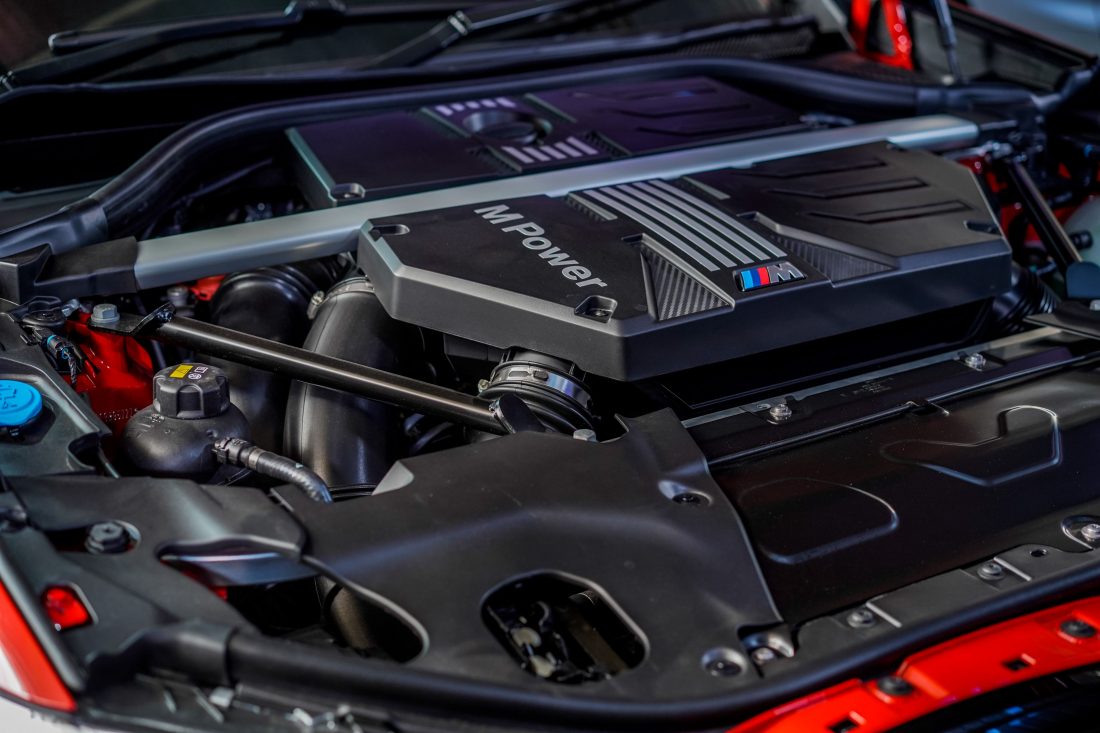 Similar to the M8 Coupé and Gran Coupé, power is transmitted to the X3 M Competition and X4 M Competition via an eight-speed M Steptronic transmission with three Drivelogic modes: Efficient, Sport, and Sport Plus – with the last mode for extremely short shift times.
The cockpit of both models sports an iconic M interior ambience that's modern yet elegant. Entry sills bearing the M model designation and comfortable front seats with active seat ventilation and lumbar support await front passengers. Comfort is key in the new models, with sculptural M Sport seats with illuminated M badge below the semi-integrated head restraint, furnished with premium Leather Merino upholstery.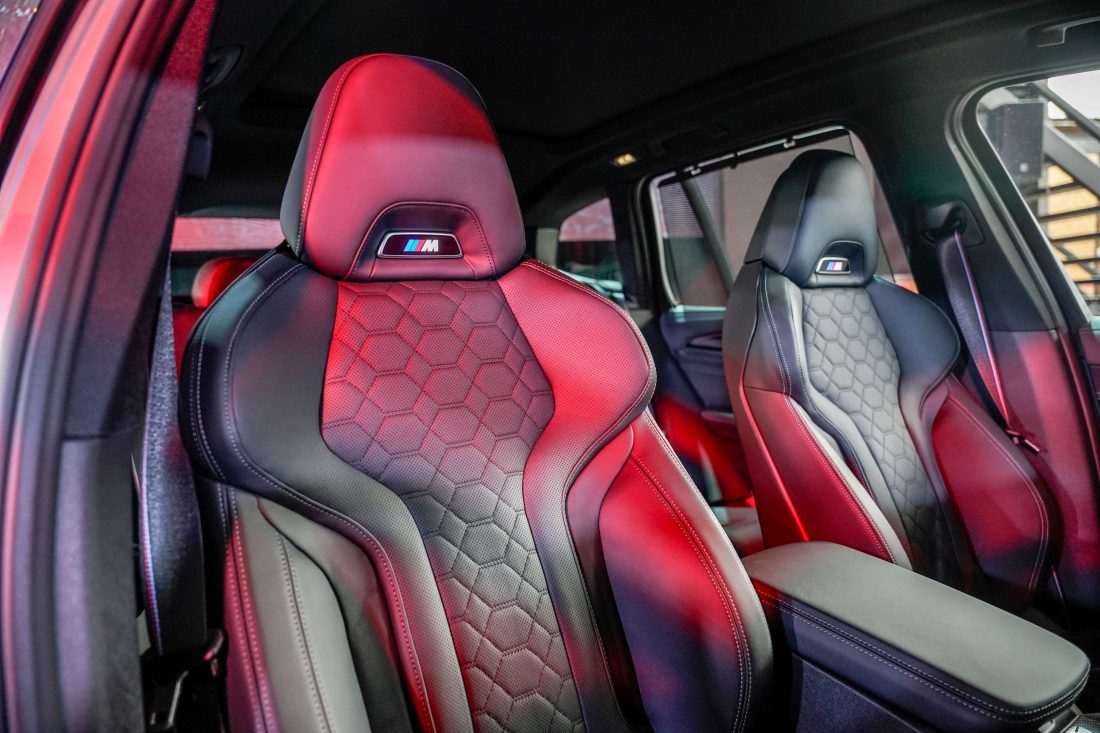 On a side note, the BMW X3 M Competition comes exclusively with seat backrest adjustment for rear seat passengers, as well as roller sunblind for rear side windows.
Advanced assistance systems and intelligent in-car connectivity features are equipped onto the new X3 M Competition and X4 M Competition, including the Head-Up Display with M-specific display viariants, along with the Parking Assistant Plus featuring Surround View and Remote 3D Service. For competitive in-car entertainment, both models are fitted with the Harman Kardon surround-sound system with 600W amplifier power, 9 channels and 16 speakers. A wireless smartphone charging feature is also thrown in for a seamless, uninterrupted drive.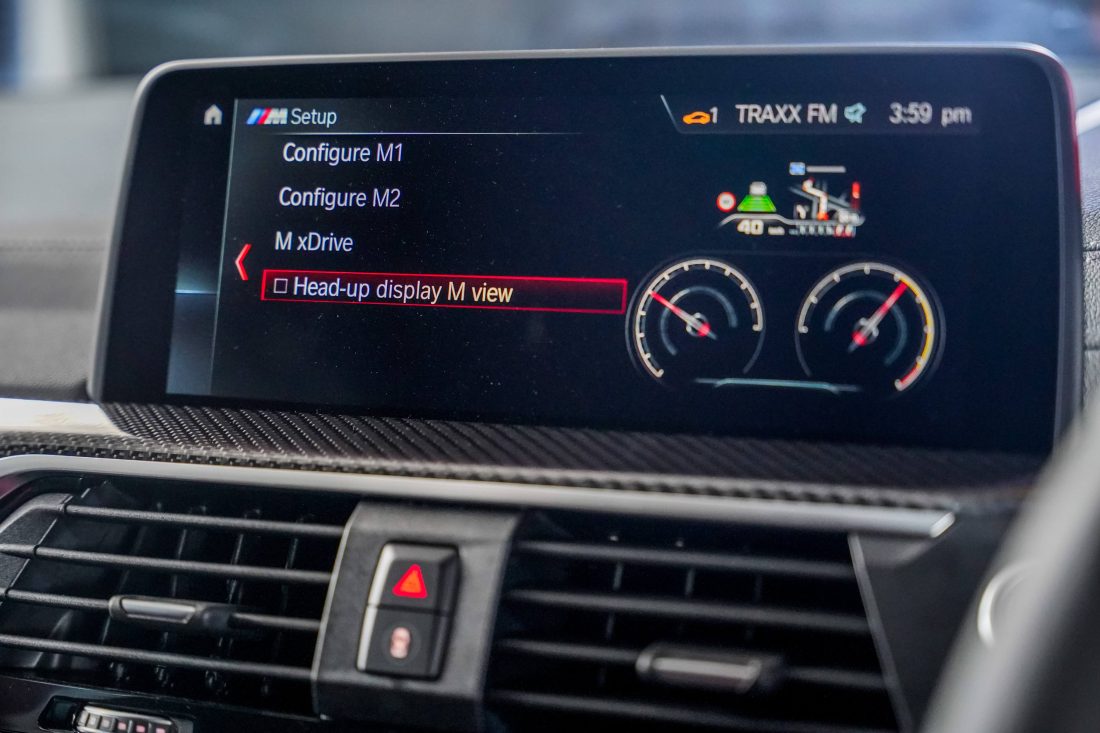 The X3 M Competition and X4 M Competition also come in sporty colours, with exterior offerings in Alpine White, Donington Grey, Black Sapphire, Sophisto Grey, Toronto Red, and Phytonic Blue. The interior will have options of Black, Sakhir Orange, and Adelaide Grey.
So how much does it cost to own one of these sporty new models from BMW Malaysia?
The BMW M8 Coupé and BMW M8 Gran Coupé are priced at RM1,452,960.88 and RM1,455,145.25 respectively. Meanwhile, the BMW X3 M Competition and BMW X4 M Competition are priced at RM886,551.58 and RM904,276.60 respectively. For more information, visit BMW Malaysia.
Photos: BMW Malaysia