After 27 years of marriage and 34 years as a couple, Bill and Melinda Gates have announced their divorce, asserting that "we no longer believe we can grow together as couple," and that their union was "irretrievably broken."
"After a great deal of thought and a lot of work on our relationship, we have made the decision to end our marriage," the pair wrote in a tweet.
Bill and Melinda first met in the '80s, when the latter first joined Microsoft as a marketing manager. They began dating in 1987, and married in a private ceremony in Hawaii in 1994. Together, they have three children: Jennifer, Phoebe, and Rory Gates.
For many decades, the Gates are not only known as two of the wealthiest people in the world, but also powerful global game-changers in reshaping public health, technology, and philanthropy. Out of all their achievements together, the most notable being the creation of The Bill & Melinda Gates Foundation in 2000, an organisation to help enhance healthcare, improve educational opportunities and access to information technology, as well as reduce extreme poverty all over the world.
Despite their split, Mr and Ms Gates will continue to remain as co-chairs and trustees of the foundation, and that there would be no changes to the organisation. With that said, as the two embark on new roads separately, here's a look back at what they achieved together:
Probably one of the most significant partnerships the Bill & Melinda Gates Foundation has is with GAVI Alliance, a group of scientists, businesses, philanthropists, as well as government leaders who are working to improve vaccine access in the poorest countries in the world. Since 1999, the foundation has committed at least US$2.5 billion to the alliance.
In terms of education, their foundation established the Gates Millennium Scholars Program in 1999 to support students of colour who are pursuing undergraduate degrees. About US$1.6 billion has gone toward the program, with roughly 1,000 new scholars selected every year.
In 2002, Melinda and Bill received the award for Greatest Public Service Benefitting the Disadvantaged – an annual award that's given by Jefferson Awards.
Time named the couple as "Persons of the Year" in December 2005, alongside Bono.
In recognition of their world impact through charitable giving, they also received the Spanish Prince of Asturias Award for International Cooperation in 2006.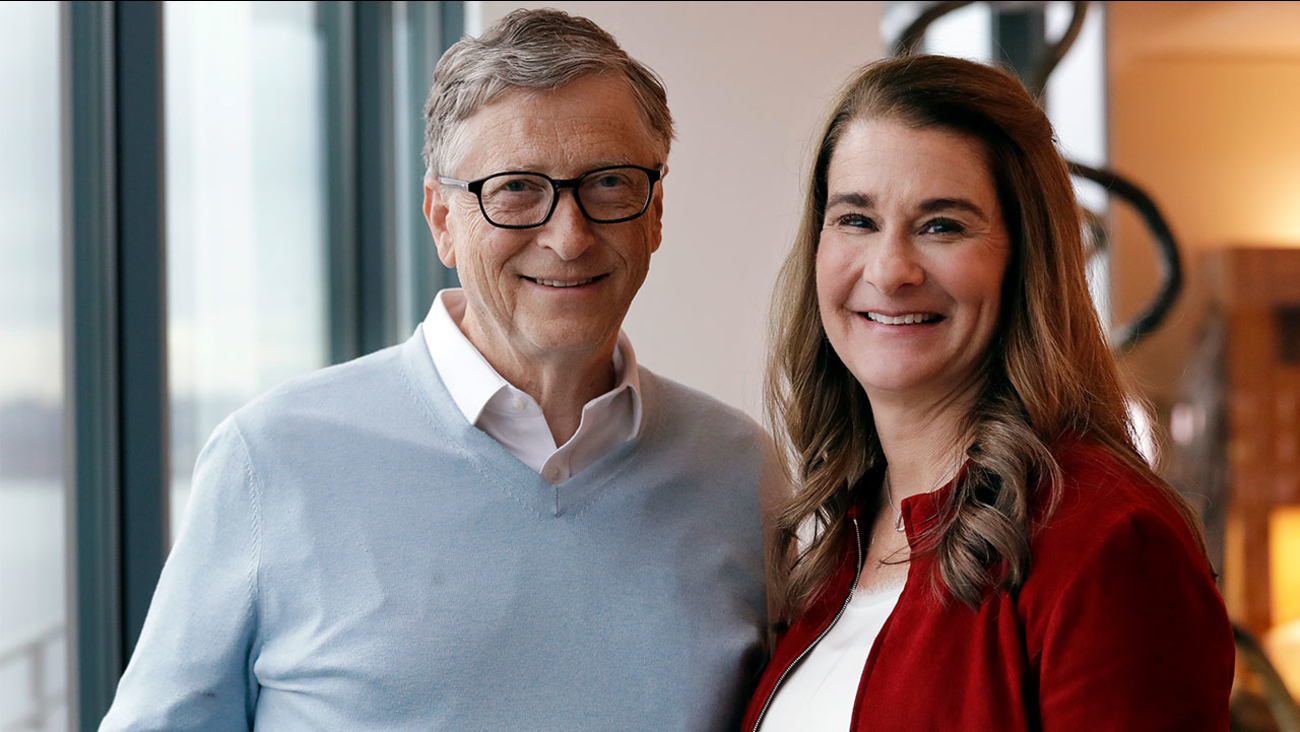 In hopes to inspire philanthropy among other wealthy executives, their foundation launched the Giving Pledge in 2010, which encouraged billionaires to donate at least half of their fortune to charitable causes during their lifetime or stated in their will. Based on a 2018 report by financial research company Wealth-X, it predicts that the pledge may be worth as much as US$600 million by the year 2022.
In 2014, Bill and Melinda donated over US$50 million toward fighting the Ebola outbreak in West Africa. According to the Associated Press, it marked the largest donation to a humanitarian cause from their foundation. They also pledged US$38 million to a Japanese pharmaceutical company that's working on developing a low-cost polio vaccine.
The Gates' foundation partnered with Nigeria-based Dangote Foundation in 2016 to commit US$100 million into eliminating malnutrition in Nigeria.
The Gates pledged around US$2 billion worth of grants to combat malaria, and in 2018, their foundation partnered with genetic engineering company Oxitec to develop a male "Friendly" mosquito that would kill of future generations of the malaria-transmitting bugs.
Photos: Getty