Now that we're well in the thick of summer, thoughts of travel and exploring the outdoors have been a constant in our minds. For the flora-fanatics, the botanically-inclined, and those who simply wish to stop and smell the roses, a visit to some of Asia's most beautiful gardens might be just the thing to add to your travel bucket list this season. Keep scrolling for some of our favourites: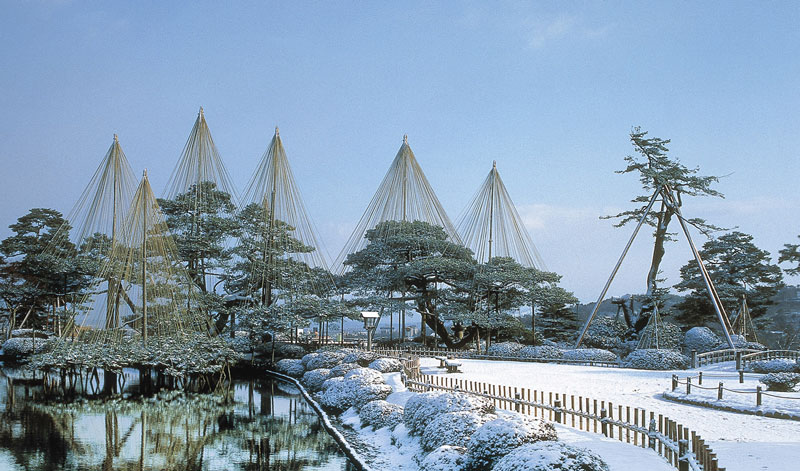 Known as one of Three Great Gardens of Japan, Kenrokuen Garden in Kanazawa, Ishikawa is a traditional-style landscape garden with a rich history that dates back to the Edo period. Its name, Kenrokuen, translates to 'garden of the combined six', referencing its rare feat of ticking all six boxes for the ideal garden: spaciousness, seclusion, artifice, antiquity, water source and stunning views. Not only does the garden boast large ponds, hills, cottages and tea houses, its landscape, vistas and colours see an enchanting transformation with the arrival of every new season.
Nong Nooch Tropical Gardens, Thailand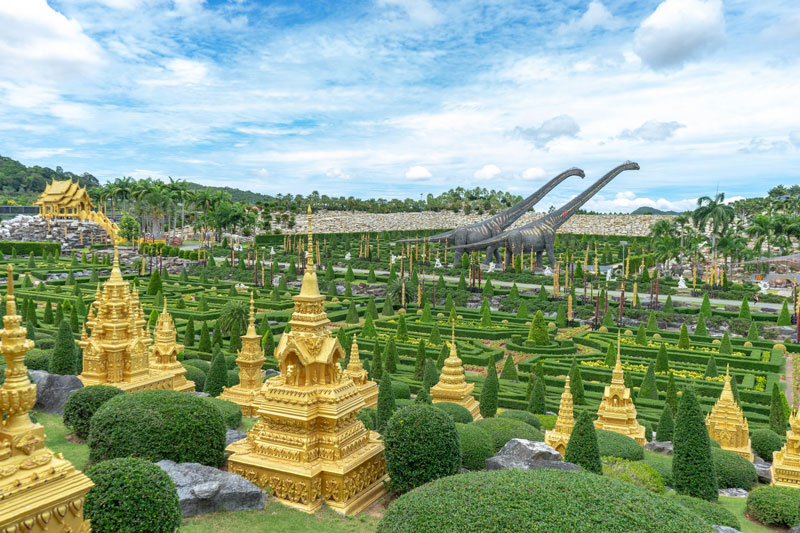 Originally bought in 1954 with the intention of turning it into a fruit orchard, this 500-acre land near Pattaya in the Chonburi Province was opened as a garden of ornamental flowers and plants in 1980 and has since expanded to become a resort complete with Thai-style houses, villas, restaurants, cultural performances and event facilities. Committed to education, conservation and research, the garden is home to a vast collection of cycads, cacti, orchids, and bonsais.
Yeomiji Botanical Garden, South Korea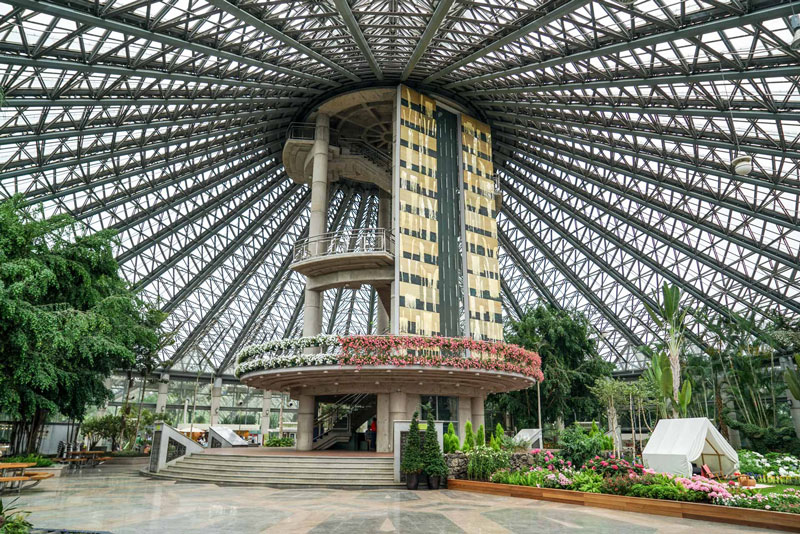 Located in Korea's famed Jeju Island, the Yeomiji Botanical Garden makes an immediate impression upon visitors with its 15,024 square yard sunflower-shaped greenhouse that contains a Flower Garden, an Aquatic Garden, a Cactus Garden, a Jungle Garden, and a Tropical Fruits Garden. Its outdoor botanic area, spread over a sprawling 34 acres of land, hosts about a thousand species of plants within its Japanese, Korean, Italian, and French gardens, in addition to its native Jeju and Korean gardens.
Gardens by the Bay, Singapore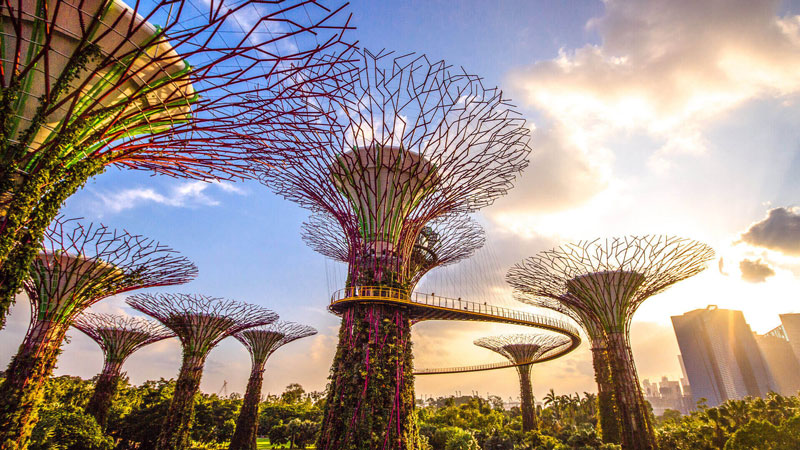 A perennial must-see for visitors to Singapore, Gardens by the Bay is a national garden and horticultural centre that showcases the vast range and scope of the plant kingdom, from species found in cool, temperate climates to those native to tropical environments. Guided by an in-house team of landscape designers, horticulturists, arborists, engineers, researchers, and plant health, garden and turf management experts, the Gardens features beloved attractions such as the flower dome, the cloud forest, and the SuperTree Grove with a suspended walkway.
Bali Botanical Garden, Indonesia
Situated in the mountainous region of Bedugul, the Bali Botanic Garden boasts the title of Indonesia's largest botanic garden at 157 hectares. Playing host to over 500,000 visitors annually, the garden is home to Bali's biggest collection of wild orchids and the world's most comprehensive collection of begonias, not to mention an impressive display of rare and unusual carnivorous plants. Other activity highlights at the garden include birdwatching, a tropical forest trail, and a treetop adventure park with rope-walking circuits and ziplines.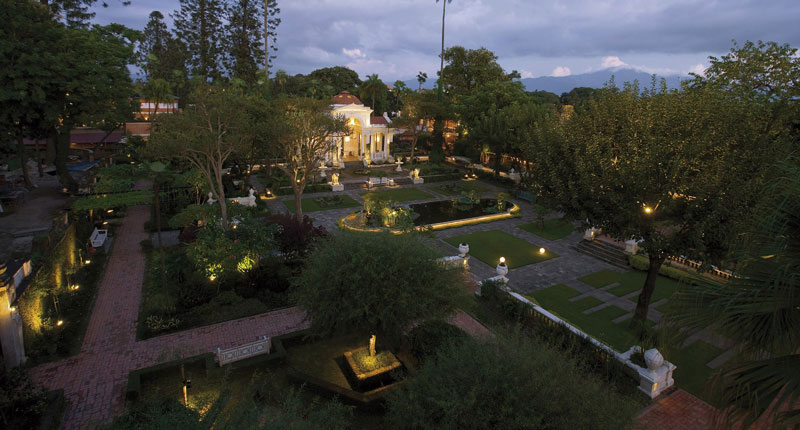 Dreamt up by Field Marshall Kaiser Shumsher Jung Bahadur Rana, this tranquil neo-classical garden in the middle of downtown Kathmandu is where you'll find a stellar set of European-inspired fountains, pergolas, balustrades, and garden furniture, in addition to six freestanding pavilions dedicated to the six seasons of Nepal. Built in 1920 and designed by Kishore Narsingh, the Edwardian-style garden is open for visitors to stroll its paved perimeter paths, admiring its pavilions, trellises, and sunken flower garden with a picturesque pond.
Feature photo: Gardens by the Bay, Singapore