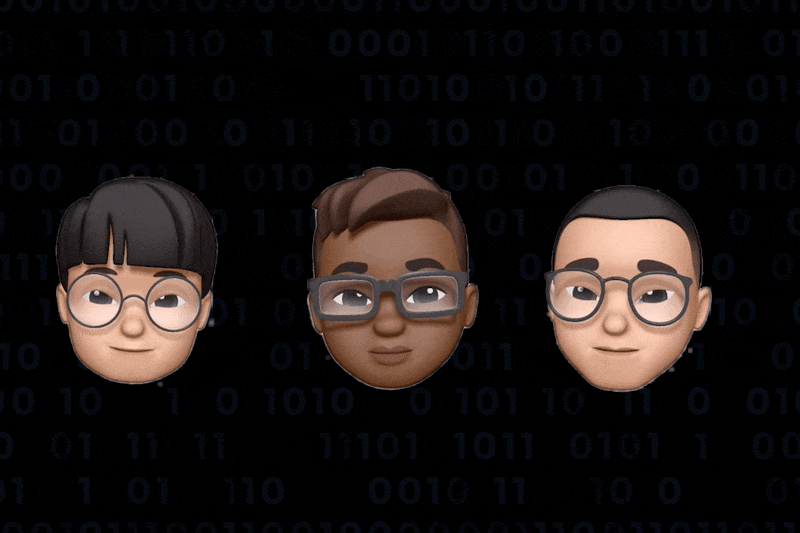 In the tail ends of June 2021, the effects of the pandemic hit dire levels when Enhanced Movement Control Order (EMCO) was implemented in most of Selangor and a large part of the country. With suicide rates at an all-time high and people going hungry from the loss of jobs and prolonged lockdown measures, the Bendera Putih or White Flag movement came about as the rakyat sought to help each other out with dignity. It encouraged those in need to discreetly put up a white flag to alert those around them so they are able to help – with no questions asked.
It quickly gained traction on social media as Malaysians demonstrated their generosities, with individuals, organisations, corporations and more answering the calls of their fellow rakyat in need. The hashtag #BenderaPutih trended on social media, with those who could help rallying all their resources to lend a hand.
One of the people watching it all unfold with great curiosity was 19-year-old Sidharrth, a computer science student from Multimedia University Cyberjaya.
"Different people were putting shoutouts for people who need help. So many MPs were putting out shoutouts to "call my office, call my hotline." It was all over the place," Sidharrth recalls. "So many people were collecting their own data but no one was sharing data in one place. So I thought why not crowdsource it all in one place with an app – that's it."
He shot a text to his two closest friends, Cornelius, 20, and Shaun ,19, and shared with them the idea of creating a crowdsourced web application where those who need help could quickly, easily and anonymously submit a report for help and be connected with those who have the resources they need.
"I texted the group and told the guys "Let's release it in two weeks," he shares. "But then I spoke to my father and he told me that two weeks is too slow – we have to do it now. People need it now. So we released the beta version in two days. We released the production version in four days and then the entire public started using it."

Three heads are better than one
As computer science majors specialising in data science and students who are on semester break, the boys didn't hesitate once after the idea was birthed.
Shaun turned on his creativity tap and started designing the core elements of the site, focusing on the user interface by charting the fastest and most convenient way for users to manoeuvre the site upon logging on. Sidharrth wrote most of the backend codes while seeing to the stability of the site on cloud hosting. Cornelius worked on the networking and marketing end to promote the site and reach out to other developers who could help on top of pooling food banks to be listed on the web app.
Their biggest concern was the stability of their server, which was a free-tier one when they premiered beta.
"We were hosting for free at the time and it was not sustainable at a national level and definitely not suited for applications of this scale," Sidharrth tells. "Thousands of people were logging on at once. We were very scared when it first went live. What would we do if it was chaos and we can't support it?"
A generous sponsor came across their plight and offered to put their entire cloud architecture on his server and cover all the hosting costs.
"This was when the developer community came to help us and we saw the true sense of community," Sidharrth regales. "We had the app, it's all working, but we needed to scale it to a national level without facing too much trouble."
"We are so relieved that a lot of people reached out to us for support, especially from the technical side," Cornelius says. "It's really heartwarming to see how much people were willing to come together to contribute to this cause, all so we can help those in need."

For the people by the people
Initially launched as the Bendera Putih app  on 4 July 2021 to the public, their creation immediately went viral on Twitter, seeing thousands of users logging on to report help for food and other aid. Two days in, the boys decided to rebrand and upgrade it to be called Sambal SOS so it can serve its purpose even beyond the pandemic.
"When we scaled up and we were getting so many users, the platform was growing faster than we expected. We wanted more longevity beyond the movement and the pandemic; we wanted it to be something ongoing. So Sambal SOS came about," Sidharrth offers.
Cornelius explains, "Malaysians love nasi lemak and sambal is a very prominent component of that. It's to ring home that it's something made by Malaysians for Malaysians."
"Plus sos doesn't just mean 'sauce'. It's also S.O.S for help," quips Sidharrth.
Sambal SOS has since registered 7400 users on the site and currently records 53 reports for aid as of 2.16pm on 6 July 2021. They have about 50 food banks listed, ready to deploy food and aid to those in need.
Cornelius is working on getting more food banks listed: "We also seek to learn about their struggles in distributing provisions. We are looking to understand further what we can provide in the app to ease their roles."
Submitting a report is as easy as logging on to www.sambalsos.com and logging in with your Google account. Sidharrth explained they chose Google logins because all Android users have a Google account, as do most iOS users. It's a faster and safer way than manually asking and collecting personal data like email, phone numbers and more. They are working on allowing Facebook logins but that is for a later phase.
Right now, they're working day and night trying to rid out bugs for the smoothest user experience.
"For the past few days, we haven't really slept at all," Sidharrth admits with a chuckle. He recalls the first night it launched to the public and how many mini heart attacks it gave him each time a report came in that the site was not working for them. "We dropped everything, camped at our computer and started fixing things as much as we can."
"We kept looking at the app from the backend to observe how it was performing, how people were using it and some of the responses," Cornelius adds. "We were so worried that the infrastructure would not be able to cope with the large influx of users. Luckily it all went well."

 For Malaysia
Sidharrth, Cornelius and Shaun do not make a single cent out of the platform, nor do they intend to. Their sole objective with it is purely to connect those in need with those who can help, as their own way of contributing to the country during these times of trouble.
"We just want to use our skills to serve others," Cornelius says. "We have no motives, we are just doing this on a voluntary basis to help, with no profit. We just want to be able to contribute towards a better Malaysia."
If there was something they could ask for, it's a bit of understanding from the public.
"We currently need public support the most. We verify most requests by ourselves, and sometimes things don't work out the way it should. It's pretty unavoidable but we really would appreciate the public's goodwill to keep this running as we verify as much as possible. There's only so much we can do to make sure unwanted incidences don't happen," says Sidharrth.
"We don't have a site liability team like big companies, who makes sure the site doesn't go down – we have to do all of that along with development," he adds. "So whenever issues come out, we have to personally go help them and solve the problem. Otherwise the chain of comments will just keep growing."
Cornelius also mentions that they are looking for volunteers to help with the data management.
Sid echoes his sentiment. They are excited with the impact their app has created and looks forward to more growth, but are grounded in its initial purpose and their own resources.
"We saw that there was a need for a platform like this, so we did it. Right now we're all students and working part-time but we really want to keep this app running at least until the end of Covid because it's much needed," says Sidharrth.
To report or ask for aid, log on to the Sambal SOS web app at www.sambalsos.com.
(Featured image: Anson Siau)