Timeless design meets brilliant artistry with Bang & Olufsen's brand-new Bluetooth portable speaker, the Beosound A5. Designed in collaboration with the Danish-Italian design duo GamFratesi, the speaker gracefully intertwines the artistic traditions of the North and the South, uniting them in a symphony of immersive sound, exquisite craftsmanship, and timeless endurance, a testament to the brand's legendary reputation.
The Beosound A5 is available in two captivating colourways, namely, Nordic Weave and Dark Oak. Nordic Weave features a natural aluminium body with a woven paper fibre front and a light oak handle, which gives a feeling of laid-back Scandinavian summers (think Panama straw hats). Dark Oak, on the other hand, comes in black anthracite aluminium with a speaker cover and handle crafted in dark brown wood reminiscent of the enchanting ambiance of winter forests and Danish leather chairs from the 1960s. Both finishes seamlessly blend into any setting, whether it's placed inside a home or outside in nature.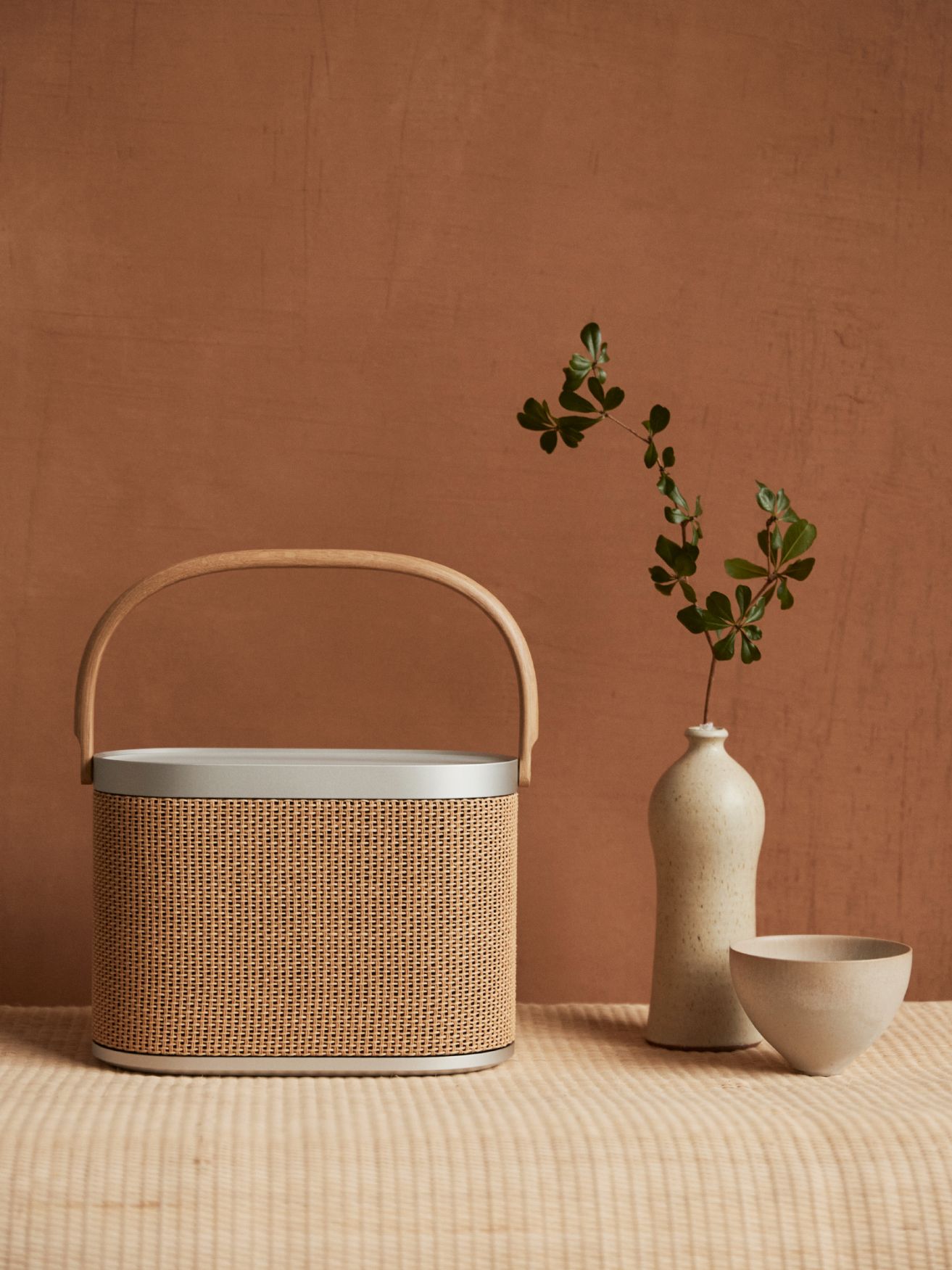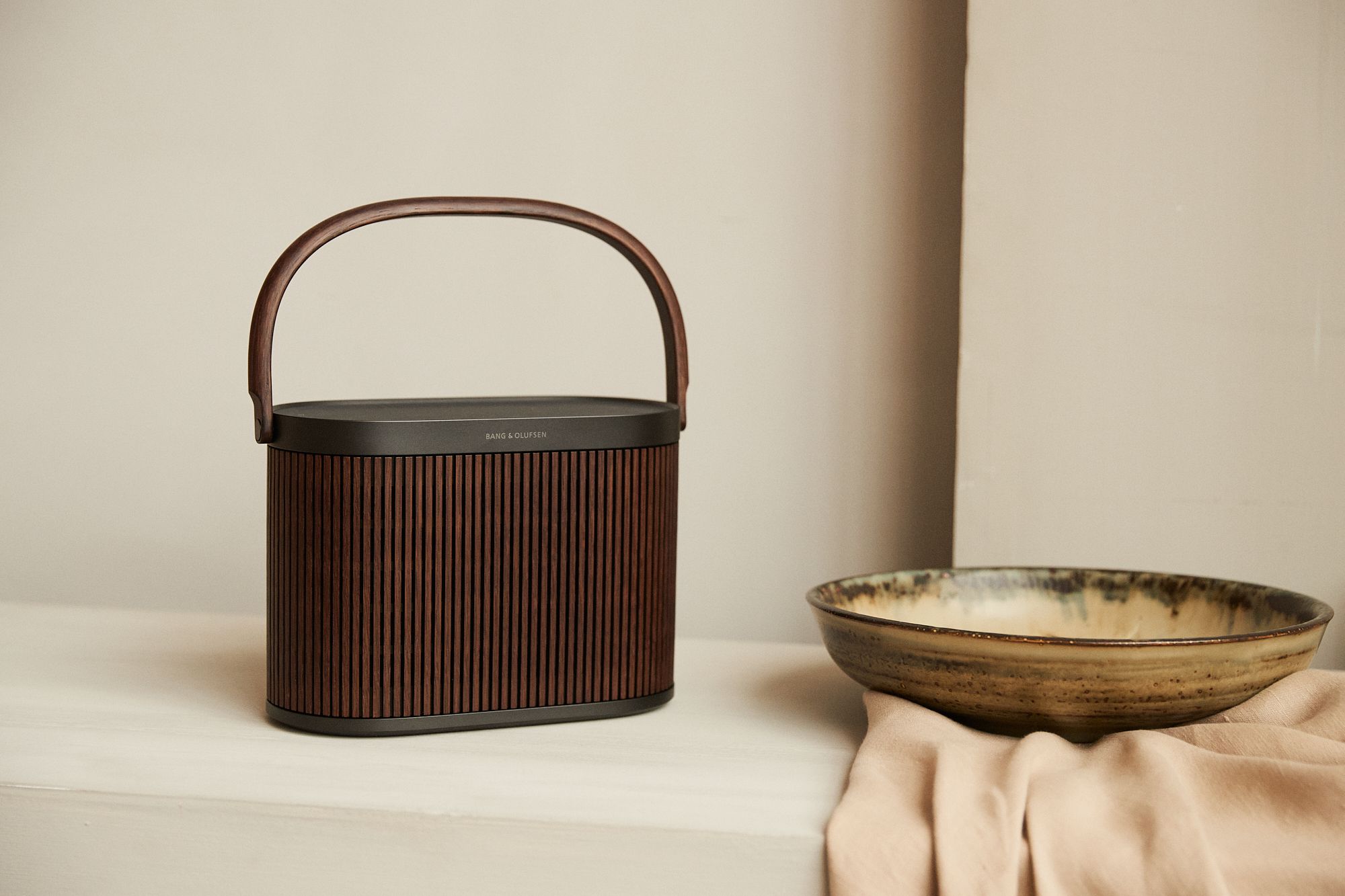 The timeless design of the new Beosound draws inspiration from the iconic predecessors of Bang & Olufsen. The gentle, organic curves and natural materials of the speaker are reminiscent of the iconic Beolit 607, which was launched in 1961. The wooden teak finish of the Beolit 800 and Beolit 1000, originally designed by Jacob Jensen during the late 1960s and early 1970s was also influential in GamFratesi's design process for the A5.
Beyond its enduring aesthetics, the Beosound A5 offers powerful portable audio with a 280-watt, four-way driver setup and 360-degree sound. Its features include a 5.25″ woofer, two 2″ midrange, and a 3/4s tweeter. Drawing technology from the Beolab 90 and 50 hi-fi speakers, it incorporates beamforming technology for precise sound control and an immersive listening experience.
With over 12 hours of playtime on a single charge, the Beosound A5 ensures uninterrupted enjoyment of your favourite tunes. Additionally, the top panel of the speaker features an in-built wireless phone charger to help charge devices on the go. It can be controlled through its sleek user interface or directly from the Bang & Olufsen App. Beosound A5 is compatible with Beolink Multiroom, Airplay 2, Chromecast, Spotify Connect, Bluetooth 5.2, and more. 
Beosound A5 in Nordic Weave retails for RM6,200, while the model in Dark Oak is available for RM6,800. 
For more information, click here.