Malaysian Audi fans, take note, the famed four-ringed marque is set to electrify itself in the local market very soon. For the first time, local brand custodian PHS Automotive Malaysia (PHSAM) is poised to introduce two of the marque's fully electric models, those being the e-tron electric saloon and the Q8 e-tron electric SUV. In fact, PHSAM has opened online Registration Of Interest (ROI) for both models just recently. From which FirstClasse has garnered plenty of details too. Evidently, prospects keen on adopting House Ingolstadt's flavour of electrified mobility are in for a treat.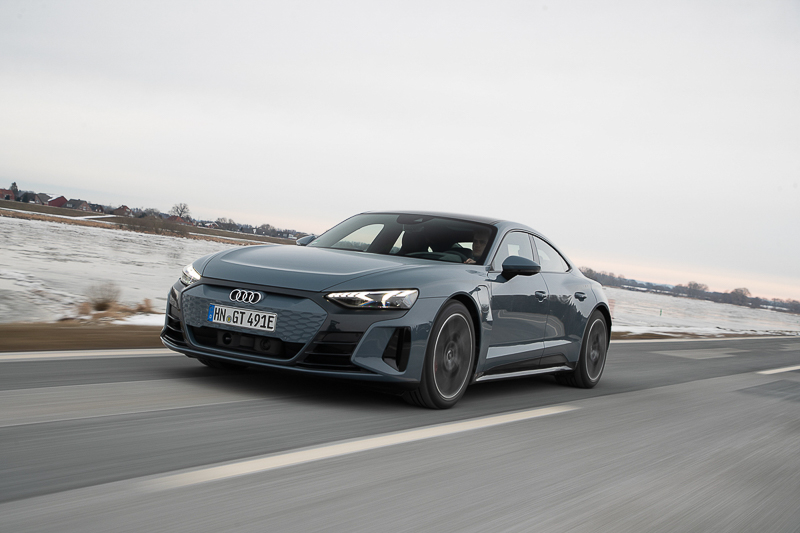 We start with the e-tron sport saloon range and, from the online ROI, PHSAM are poised to introduce said model in both its regular e-tron GT quattro and hotter RS e-tron GT high-performance forms.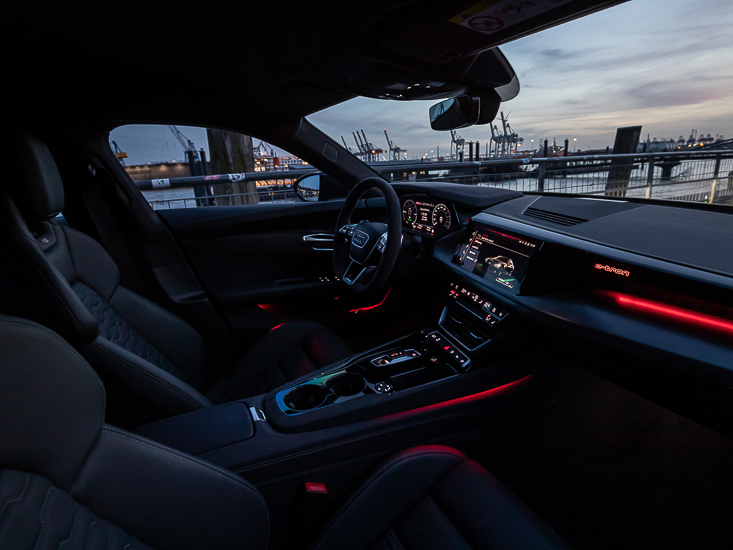 The sport saloon duo will harness a dual-motor and all-wheel-drive (AWD) setup juiced by an 84 kWh battery that promises up to 501 KM in range. In terms of performance, the e-tron GT quattro promises 476 HP and 630 NM whereas its hotter RS-badged twin benefits with a higher state of tune to deliver 598 HP and 830 NM instead. These will grant 0-100 KM/H sprints in just 4.1 and 3.3 seconds respectively.
Crucially, as both underpin a similar 800V platform as its Porsche Taycan cousin, both regular AC and rapid DC charging inputs are accepted, the former up to 22 kW and the latter at a higher rating of 270 kW.
Besides the e-tron sport saloons, PHSAM will also introduce the recently refreshed and renamed Audi Q8 e-tron range. Audi's electrified flagship SUV will come in two body styles, those being the 'standard' SUV body and Audi's signature sporty 'Sportback' coupe SUV body, as well as two trimlines each – 'base' 50 and higher-specced 55 lines included.
In 'base' Q8 e-tron 50 form, this SUV model harnesses a dual-motor and AWD setup yet again, as well as an 89 kWh battery that promises up to 491 KM (standard) and 505 KM (Sportback) in range, the latter thanks to its aerodynamic body design.
The higher-specced Q8 e-tron 55 duo, on the other hand, benefits with a larger 106 kWh battery instead, thus allowing for longer travels of up to 582 KM ( standard) and 600 KM (Sportback) too. These will also stand as the peppiest offerings in the line with up to 408 HP and 664 NM in play.
Again, both regular AC and rapid DC charging are accepted, the former up to a rate of 11 kW or 22 kW with an optional upgrade Audi offers it with in select markets. The latter, on the other hand, sees the base Q8 e-tron 50 duo accepting inputs as high as 150 kW, or a slightly higher rate of 170 kW in Q8 e-tron 55 form.
Apart from these details, no other details such as interior trim packages and options were disclosed by PHSAM at the time of writing. The firm also remained tight-lipped about tentative prices for each model and variant, but given that the ROI is now open locally, we might not have long to wait for these details.
Keen on adopting the four-ringed marque's electrified sport saloon or SUV? Simply visit Audi.com.my/e-tron-1 to register your interest for either now.