T
he Audi fanbase out there obviously knows this already, but the car that launched the 'e-tron' nameplate was in fact the German icon's first fully electric vehicle back in 2018. This is an SUV that the manufacturer still offers in two body styles: The e-tron SUV and the coupe-like e-tron Sportback.
Fast forward to the present and both have now received a major overhaul and renamed the Q8 e-tron and Q8 e-tron Sportback respectively… And best of all, they now come with some new stablemates, too!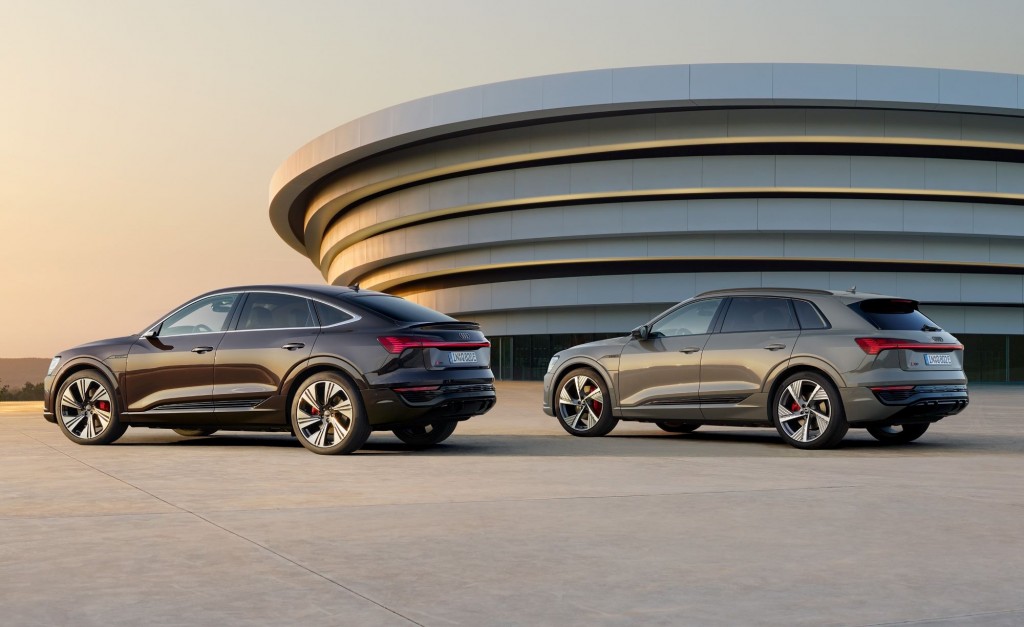 Sure, we in Malaysia are a little late in celebrating Audi's electrification drive but you know what they say – better late than never! Now, local Audi distributors PHS Automotive Malaysia (PHSAM) have just officially unleashed the whole family of new, fully-electric Audi e-tron models to this market for good measure!
Comprising a plethora of SUVs, sportbacks and four-door coupés, the lower end of the e-tron range is rather well-priced, too! The Q8 e-tron starts from RM 383,990, while the Q8 Sportback can be yours from RM 389,990. Meanwhile, a fair bit higher up the price scale is the e-tron GT Quattro, which starts from RM 587,990, while the top-of-the-line RS e-tron GT is priced from RM 792,990.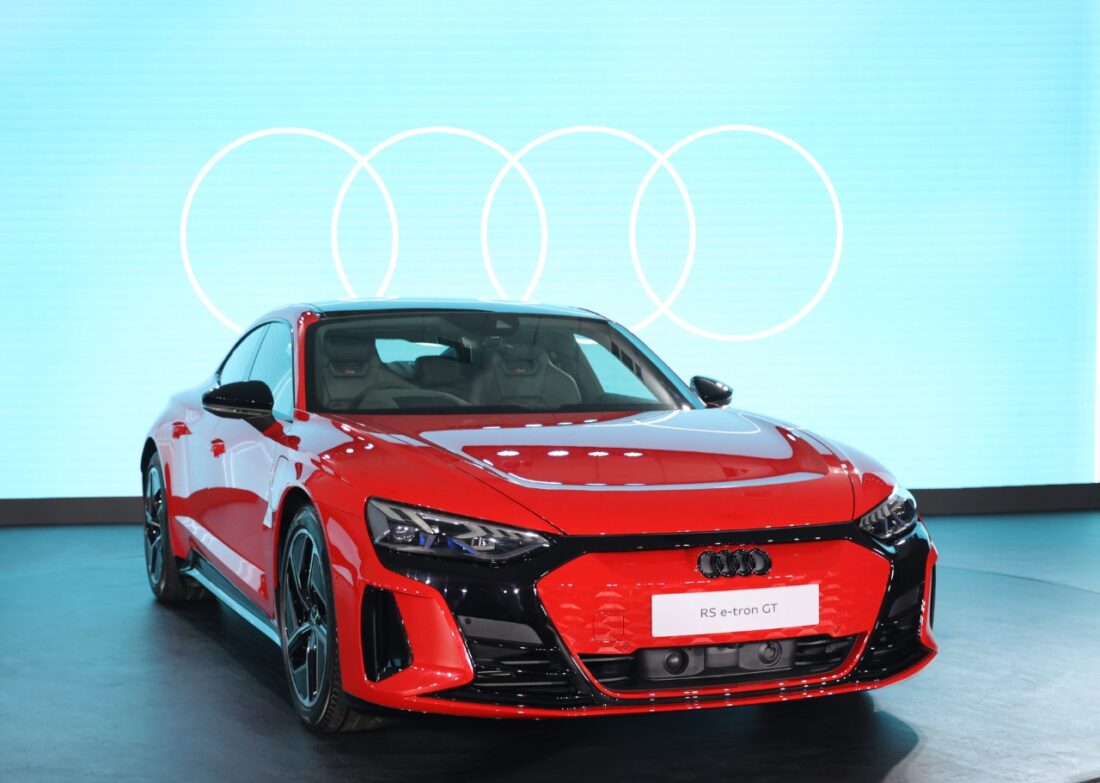 Perhaps the most recognisable car among these is the Audi e-tron GT as it was, after all, Tony Stark's car in the hit film Avengers: Endgame! It's also last year's World Performance Car of the Year and is built on the J1 platform that's shared with its Volkswagen Group stablemate – the Porsche Taycan.
The 93.4kWh battery allows the e-tron GT to travel up to 458  km, according to the WLTP cycle. And for those who're looking for a bit more flash and plenty of extra performance, the higher-end RS e-tron GT option brings things up a notch with 475kW (646hp) maximum power output, 830Nm maximum torque, and 0 to 100 km/h acceleration of 3.3 seconds. However, the rated driving range is slightly lower at 447 km.
The latter sporty four-door has two electric motors and an all-wheel drive setup to manage the massive power output of up to 390kW (530hp),  along with 640Nm of torque. This promises a 0 to 100 km/h sprint in just 4.1 seconds!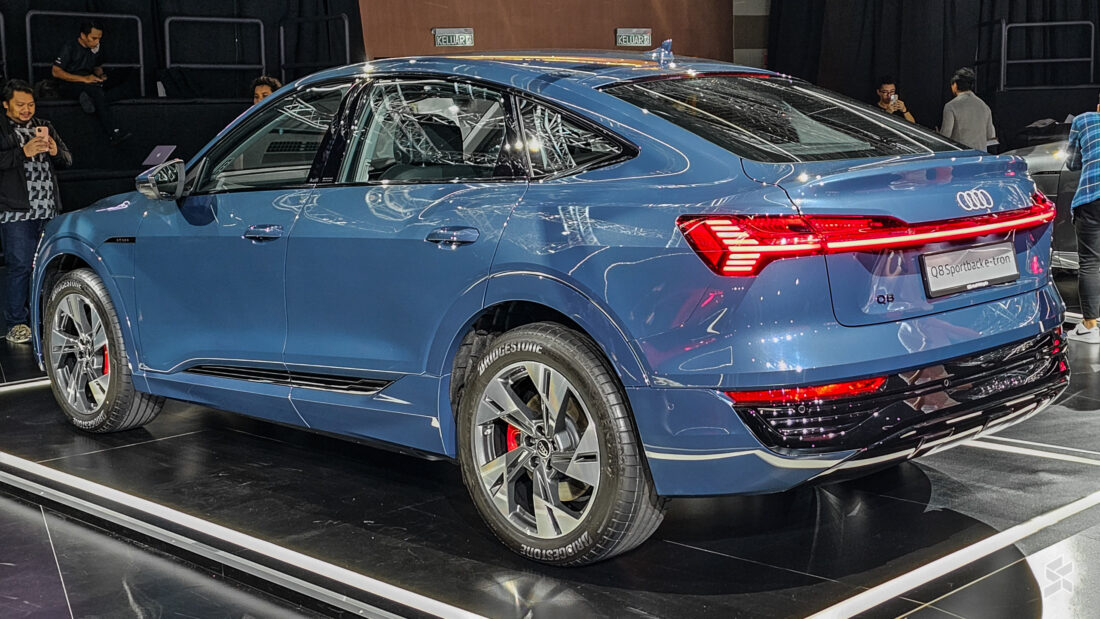 Meanwhile, the Audi Q8 e-tron SUV is now offered in the abovementioned distinct body styles – the Quattro and Sportback versions, each with its own two variants available. The Q8 was formerly known simply as the 'e-tron' when it made its global debut back in 2018 and Malaysia is the first market in Southeast Asia to receive all the model's split variants.
Even the base Q8 e-tron Quattro has an all-wheel drive, courtesy of two electric motors providing a total system output of 250kW (335hp) and 664Nm of torque. This setup allows for a 0-100 km/h time of six seconds and a top speed of 200 km/h.
A lithium-ion battery supplies power for the electric motors with a gross energy capacity of 95 kWh (of which 89 kWh is usable) offering up to 410 km of range on the WLTP standard. An 11-kW AC charger (Type 2) gives a full charge in about 9 hours via a standard home three-pin plug, while DC fast charging (CCS2) at the maximum supported input of 150 kW gives a 0-80% charge (SoC) in just 28 minutes.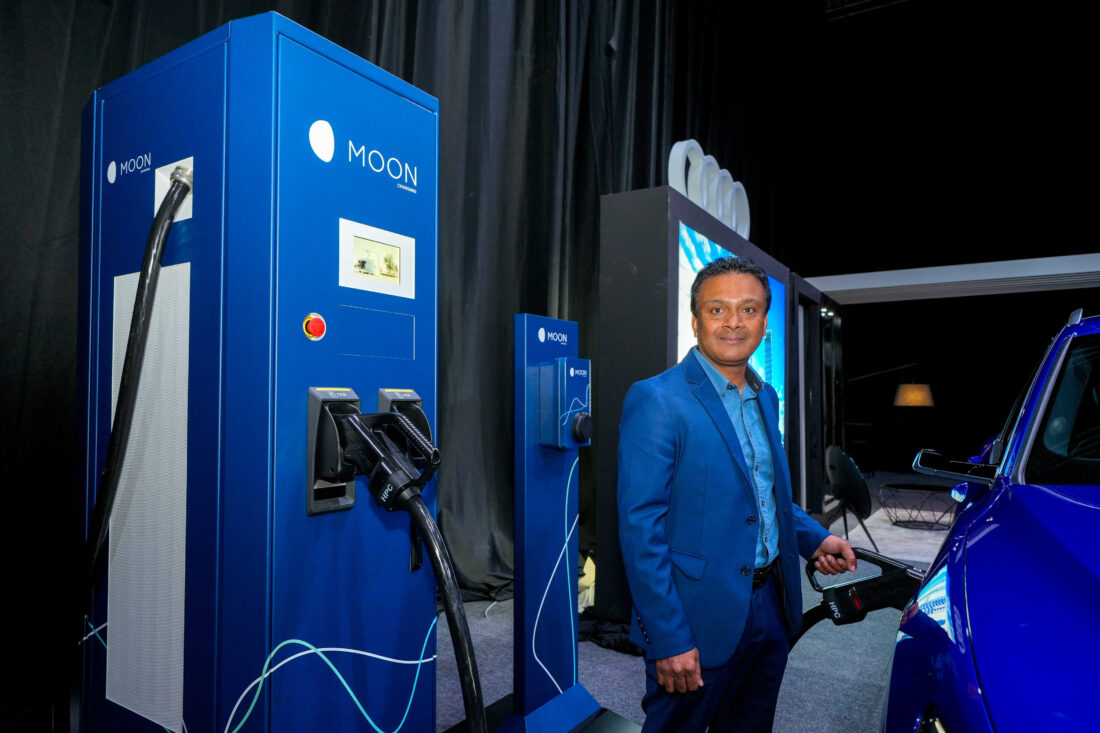 PHSAM has already set up fast chargers at its Audi Centres in Selangor and Seberang Prai exclusively for the benefit of new e-tron owners. Each has been fitted with three 22kW AC chargers and one 180kW DC charger. Later on this September, Audi promises its customers the option to purchase a Moon Power (a Porsche Holdings brand, nonetheless!) wall box for their homes. These will be available in either 11kW or 22kW power output levels.
Watch this space for more details!