A dream is brought to production reality in the Aston Martin world, as it introduces its first series production mid-engined supercar – the Valhalla. As part of the automaker's commitment to building a range of "exceptional mid-engined driver-focused cars", this stylish and powerful new model also marks Aston Martin's return to the British Grand Prix in over six decades.
As the marque's most formidable technological showcase yet, Valhalla's built with chassis, aerodynamic and electronics expertise forged in Formula One®, with a cutting-edge hybrid powertrain technology at its heart.
Speaking of powertrain, Valhalla gets equipped with a mid-engined 950bhp gasoline/battery electric powertrain, new carbon fibre structure and aerodynamics inspired by the Aston Martin Valkyrie. The beating heart of the Valhalla is its all-new PHEV powertrain, featuring three motors – including a rear-mid-mounted 4.0-litre twin-turbo bespoke V8 engine. As the most advanced, responsive and highest performing V8 engine ever fitted to an Aston Martin, it features a flat-plane crankshaft for increased responsiveness. It revs up to 7200rpm and developing 750PS, sending drive exclusively to the rear axle.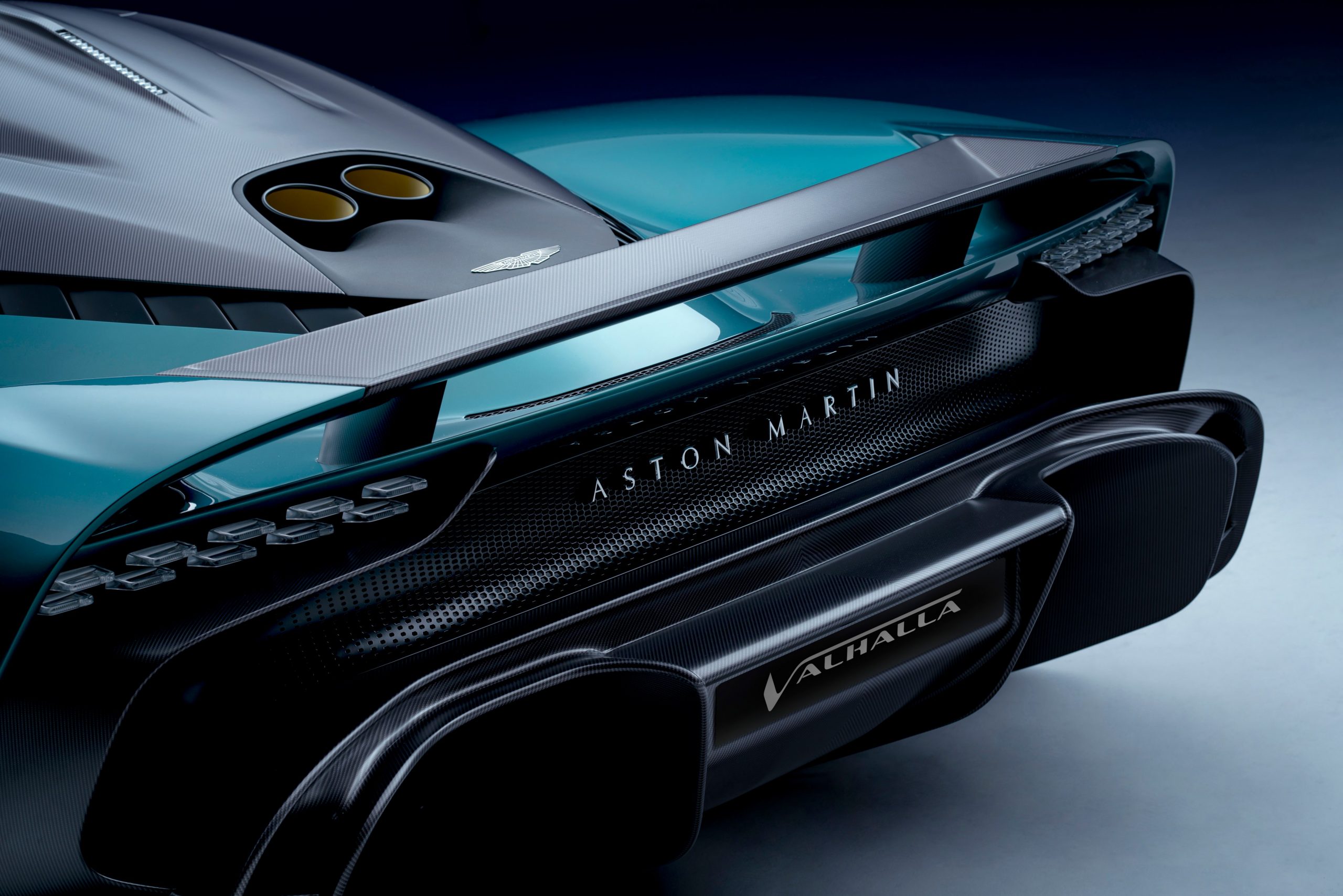 To supplement the new V8 engine, Valhalla is fitted with a 150kW/400V battery hybrid system which utilises a pair of E-Motors – one mounted on the front axle, and the other on the rear axle. This electric system contributes a further 204PS for a headline combined power output of 950PS. When driven in EV mode, battery power is directed exclusively to the front axle, unlike other driving modes where battery power is split between front and rear axles depending on driving demands.
When running in EV-only mode, Valhalla will be able of reaching a maximum 80mph/130kmh with a zero-emission range of 15km. When all 950PS is unleashed, Valhalla will reach a top speed of 217mph/330kmh, and complete the sprint from 0.62mph in just 2.5 seconds.
Made for the road and track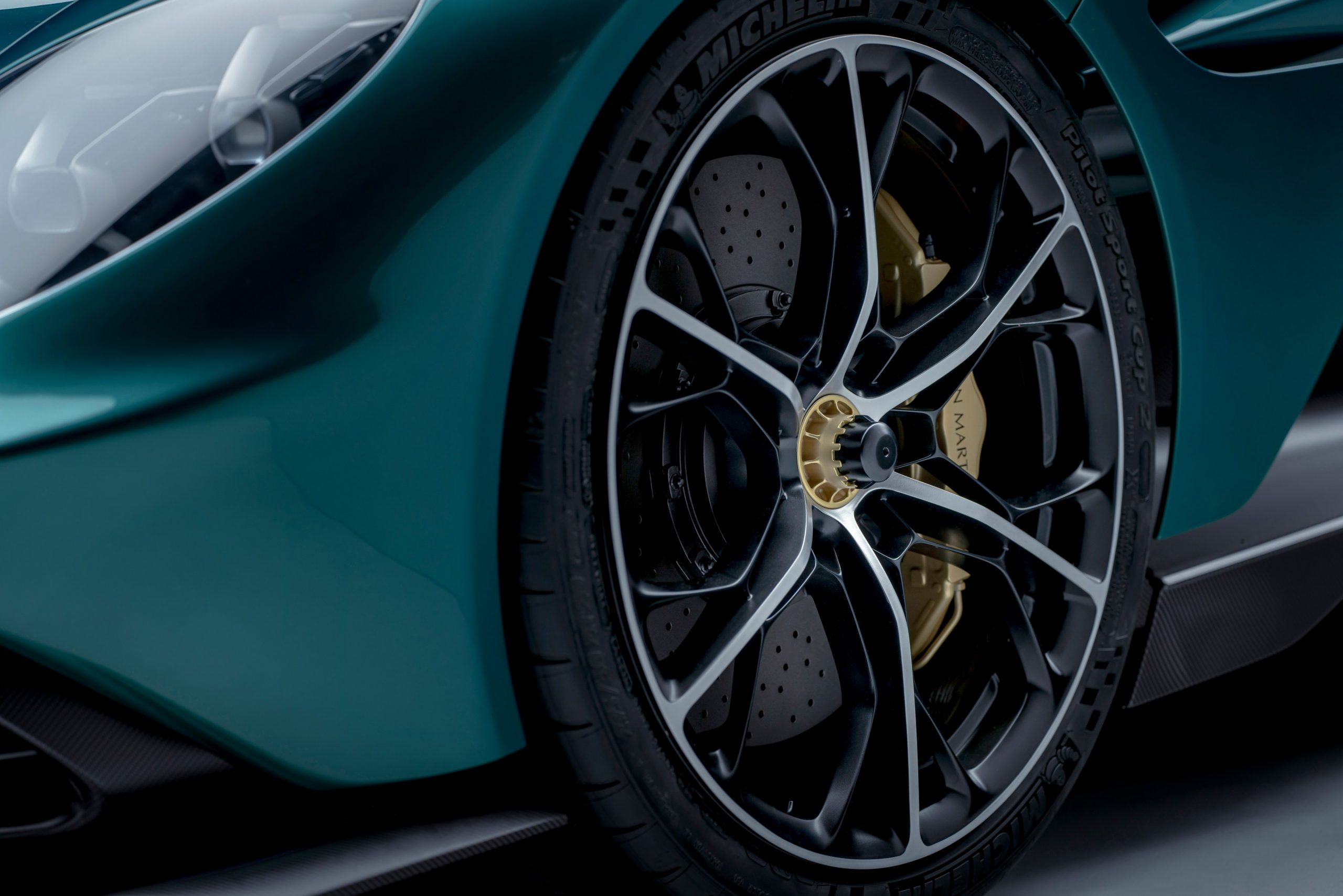 Built mainly from carbon fibre, Valhalla keeps it light at around 1,550 kg. It also benefits form a flow-down of the Valkyrie's hypercar's Formula One® inspired aerodynamic philosophy, employing a combination of active aerodynamic surfaces – specifically at the front surfaces and rear wing, as well as management of underbody airflow through dramatic venturi tunnels. At 150mph, Valhalla's sculpted aerodynamic surfaces generate 600kg of downforce – giving the car high-speed cornering ability and unshakable stability.
Valhalla will also be available in both left- and right-hand drive, in order to expand its appeal across international markets. A new Aston Martin HMI system features a central touchscreen display, with the incorporation of Apple CarPlay and Android Auto.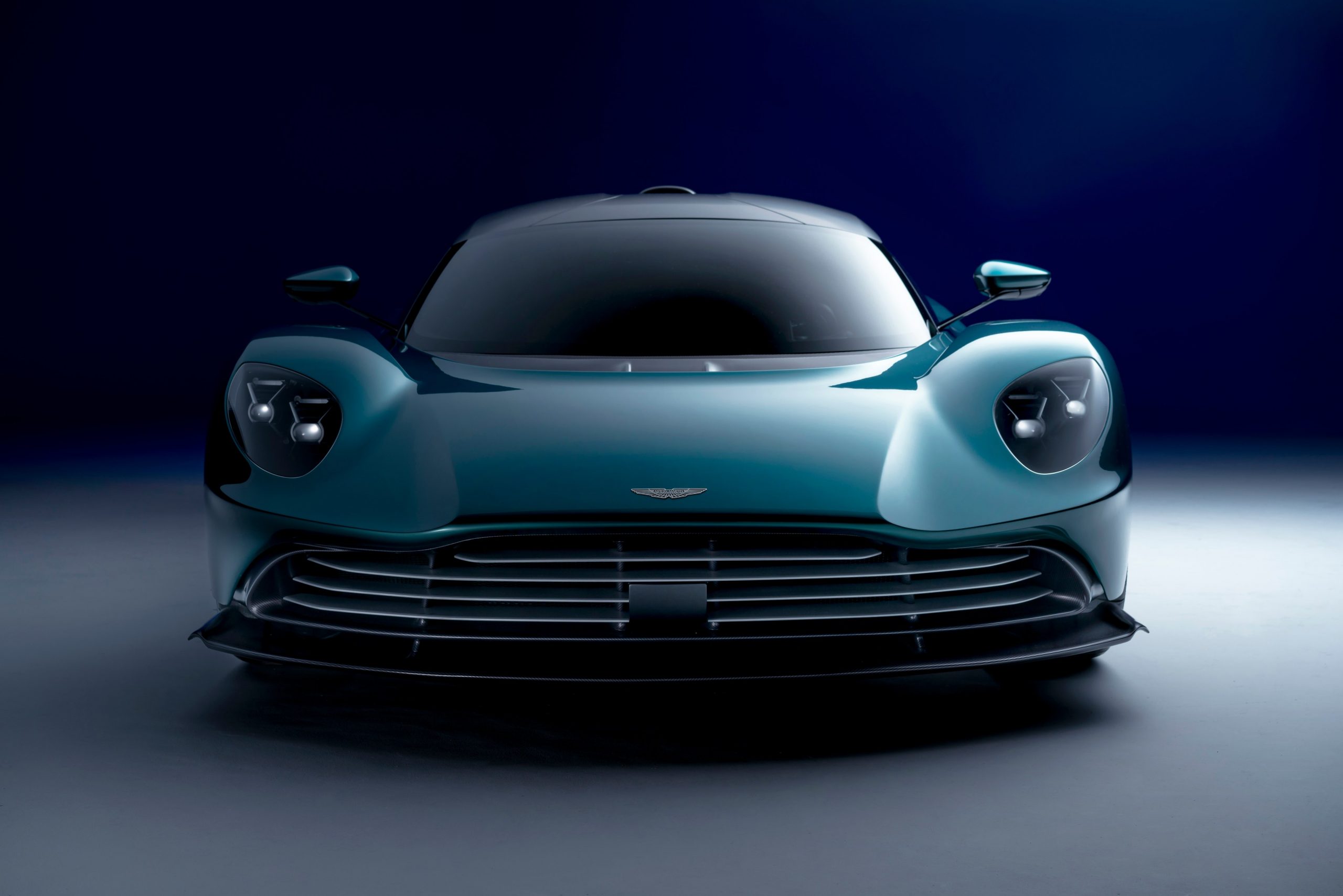 Other features include the full LED Matrix headlights with adaptive functionality and high-beam assist, Dual Zone Air Conditioning, and the latest Advanced Driver Assistance Systems. The latter third includes Auto Emergency Braking, Forward Collision Warning, Active Cruise Control, Blind Spot Monitoring, and Rear View Parking Camera with Surround View option.
For more details, visit the official Aston Martin website.
Photos: Aston Martin