After an impressive lineup of films by Asian talents last year, the 2022 Cannes Film Festival returns with an all-new lineup of Asian films that already have critics talking. Plan 75, which premiered at Cannes on May 20th, has won acclaim for its distressing yet realistic portrayal of the predicament of elderly people in Japan's near future. 
Director Park Chan-wook sees his return to Cannes this year, with his new thriller, Decision to Leave. Oldboy, his previous film, was likewise a major hit at the 2004 Cannes Film Festival. With so many new and established Asian talents bringing their A-game to Cannes this year, we've highlighted the Asian films that are bound to make waves at the 2022 Cannes Film Festival.
Park Chan-wook, the visionary director behind Oldboy, The Handmaiden and The Vengeance Trilogy returns to Cannes Film Festival for his suspenseful new thriller, Decision to Leave. The story follows a detective who begins an investigation into an unnatural death case that took place on a mountain. While investigating the case, he encounters the deceased man's former wife, and his romantic interest grows alongside his suspicions of her. The film stars Tang Wei, Park Hae-II, Lee Jung-Hyun and Jung Yi-Seo.
Decision to Leave is selected to compete for the Palme d'Or at the Cannes Film Festival to be held from 17 to 28 May 2022. It will be screened for the first time at the Lumière Grand Theater on May 23, 2022, and subsequently, it will be released theatrically in South Korea on June 29, 2022.
Renowned Japanese filmmaker, Hirokazu Kore-eda, is set to debut his first Korean film at the Cannes Film Festival. The film chronicles the stories of people who have become engaged with 'the Baby Box,' which was created to allow people who are unable to raise children to secretly abandon their newborns. Song Kang-ho, Bae Doona, Gang Dong-won, and Lee Ji-eun star in this film. 
Broker will compete for the Palme d'Or at the Cannes Film Festival on the 26th of May, 2022. The film is also set to premiere in Korea on  June 8th, 2022.
Pakistani director Saim Sadiq's Joyland is set to premiere at Cannes Film Festival in the Un Certain Regard category. Joyland tells a complex story of a patriarchal family that longs for a baby boy to continue the family line, while their youngest son secretly joins an exotic dance theatre and falls in love with an aspiring trans diva. Their implausible love affair reveals the family's longing for sexual rebellion. 
Retour à Séoul (Return to Seoul)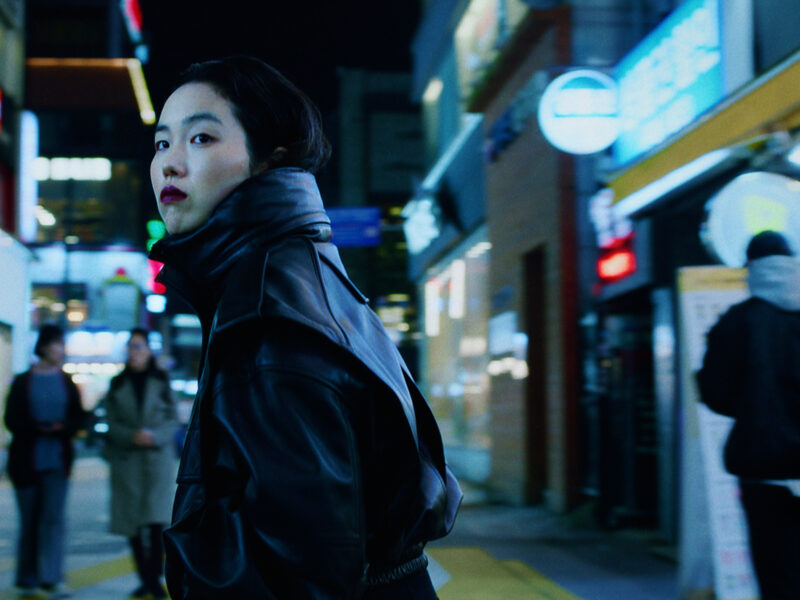 Written and directed by Davy Chou, Retour à Séoul (Return to Seoul) is set to premiere in Un Certain Regard at the Cannes Film Festival. For the first time, a twenty-five-year-old French woman returns to Korea, where she was born before being adopted by a French couple. She sets out to find her biological parents, but her search takes an unexpected turn. 
The film stars Park Ji-Min, Oh Kwang-Rok, Guka Han, Kim Sun-Young, Yoann Zimmer and Louis-Do De Lencquesaing.
All That Breathes, a documentary by Shaunak Sen, has been selected for a  special screening at the 2022 Cannes Film Festival. Following twins Mohammad Saud and Nadeem Shehzad, who rescue and treat injured birds, the film's richly layered narrative depicts a developing city and a fraternal relationship bound by purpose. It had its world premiere at the 2022 Sundance Film Festival on January 22, 2022, where it won Grand Jury Prize in World Cinema Documentary Competition.
According to Variety, Submarine Deluxe, in collaboration with Sideshow, will release the film in theatres around the country this fall, ahead of its premiere on HBO and HBO Max in 2023.
Lee Jung-jae (Squid Game), directs and stars in Hunt, alongside Jung Woo-sung. In the film, two agents are brought together to investigate a North Korean mole within the Korean National Intelligence Service. During this investigation, they come face to face with an unbearable truth and yet must complete their own missions at all costs.
Hunt was invited to the non-competitive Midnight Screening section at the 2022 Cannes Film Festival, on 19th May 2022. It is set for theatrical release in South Korea sometime in August 2022.
Plan 75, a government programme in Japan's near future, encourages elderly people to be voluntarily terminated in order to solve a super-aged population. The film tells a harrowing tale of an elderly grandmother, whose means of survival is vanishing.
Director Chie Hayakawa's Plan 75 premiered on 20th May, at the 2022 Cannes Film Festival in the Un Certain Regard section.
Next Sohee is about So Hee, a high school girl who is required to attend field training in a call centre, and Yoo Jin, a female detective who has reservations. Next Sohee was chosen as the closing film of the Cannes International Film Festival's parallel sidebar Critics' Week. 
The film stars Bae Doona, who also stars in "Broker", which is competing for the Palme d'Or at this year's Cannes Film Festival.