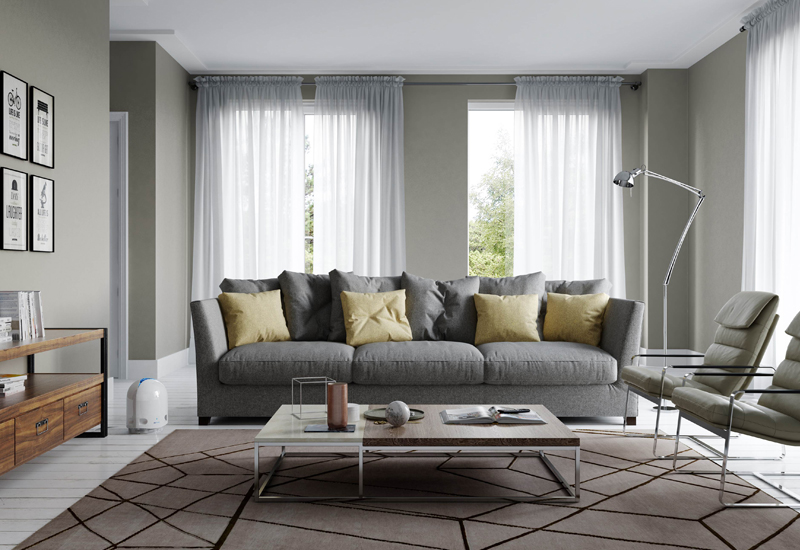 We live in precarious times with an invisible enemy that could be hiding right in our homes. Staying home is the most steadfast way of staying safe in the face of this pandemic but what if there's more you can do to keep your family safe?
It doesn't hurt to take precautionary measures a step further with AIRFREE™ and its range of air purifiers that have been tested and certified to be effective in destroying the virus that causes Covid-19. While Covid-19 spreads mainly between people who are in close contact with each other, studies have shown that infections can arise from exposure to small droplets and particles of the coronavirus that linger in the air even after an infected person has left the area.
Make your home a Covid-free space with AIRFREE™ air purifiers founded  on a patented air purification system that is today distributed in more than 60 countries around the world.

Tested and certified in destroying Covid-19
Last month, AIRFREE™ purifiers have been certified by MRIGlobal, a leading American non-profit research organization, to destroy 80.5% of the SARS-CoV-2 virus when released into a controlled chamber. AIRFREE™'s patented heated ceramic core passes all lab tests to destroy all microorganisms including viruses, which is heat sensitive.
Most air purifiers on the market capture airborne microorganisms using a HEPA filter, where they remain alive for some time.
AIRFREE™'s proprietary Thermo-dynamic Sterilisation System (TSS™), which heats up to a temperature of 200 degrees Centigrade, was created to silently draw bacteria, viruses, and other organic organisms into the ceramic core heated ducts to be destroyed by heat. It doesn't just capture the bacteria and viruses, it also neutralises and purifies. It also does so without any filters to replace, significantly saving on spending and the environment.

AIRFREE™ advantages
AIRFREE™ purifiers are design meets function. It features an exclusive patented and ecologically friendly  TSS™ technology that is filterless and totally silent. This presents a small and portable purifier with a distinctive design that is also low on energy consumption.
It kills mould, viruses, dust mites and bacteria while also filtering out pollen and pet dander. It also comes with a two year warranty. It is proud to bring quality air to homes, hospitals, schools, hotels, museums and aviaries in more than 60 countries including the Americas, Europe and Asia.
---
We are giving away two (2) units of the AIRFREE™ T40 purifier, specially developed for smaller rooms while offering the same air sterilisation efficiency as the AIRFREE™ P models. Two (2) winners stand a chance to win one each for cleaner, safer and better air at home.
To be in the running to win, follow the instructions below:
1. Follow FirstClasse Malaysia on Instagram @firstclassemalaysia
2. Follow AIRFREE™ Malaysia on Instagram @airfree.my
3. Tag two friends in the comments section of the FirstClasse Instagram post with the hashtags #airfreemy #fjbenjaminmy
4. Answer the question below:
[This giveaway has ended.]
This giveaway will end on 11.59pm on 30 June 2021. Winners will be announced on Instagram on 1 July 2021. 
Shop now or learn more about AIRFREE™ at the official website here.
(Photos: AIRFREE™)